How to Block Websites on iPhone
If you are an iPhone user, you might frequently want to block access to some websites. Probably the site of adult content or other things, you don't want your kids to access. However, blocking these websites on an iPhone takes a few taps:
Blocking Websites on Safari and Chrome for iPhone
Kick-off by opening the Settings app.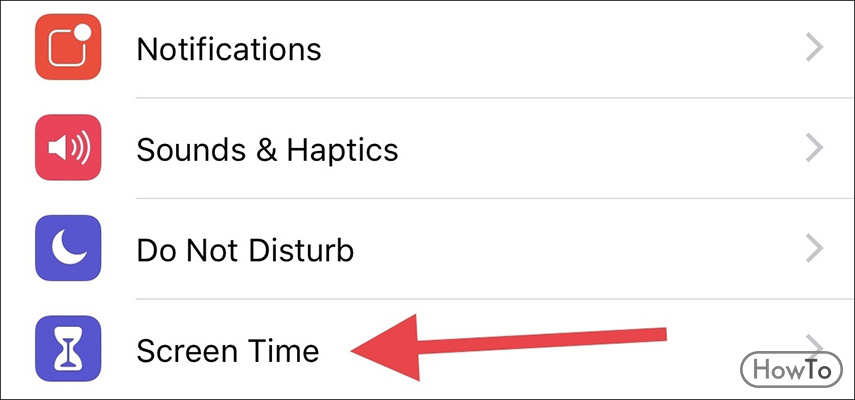 On the app, tap on the Screen Time option, then click on the privacy & contents restrictions. But if you had a restrictions password in place, ensure you insert it to continue.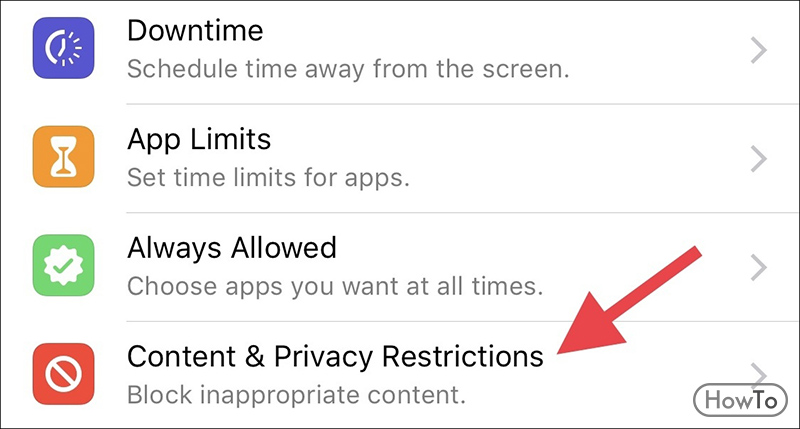 Then tap on Content Restrictions. But if you can't see this option, there is a switch close to the content& privacy restrictions. Turn it on to make it show up.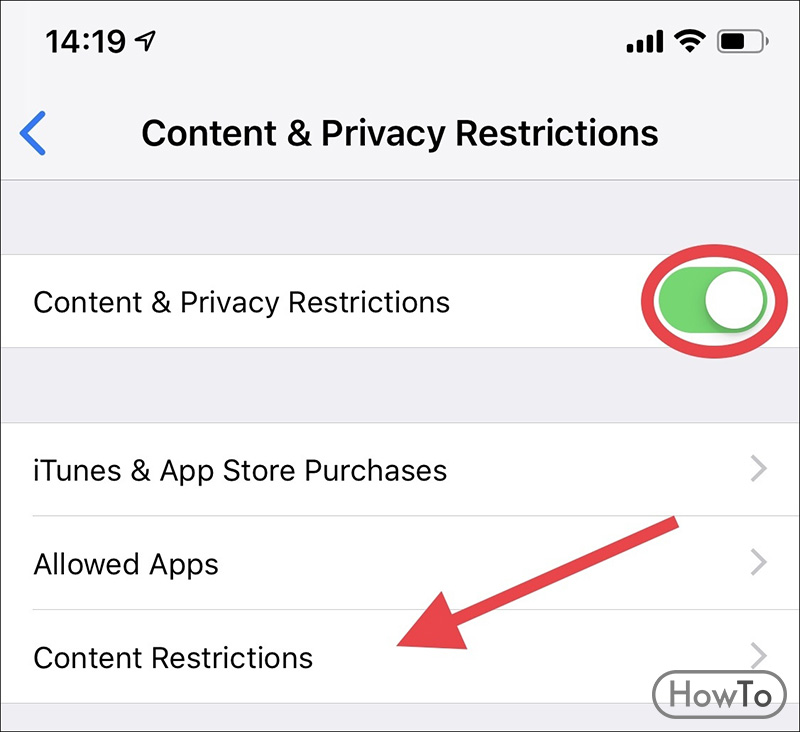 Click on the web content option.
From there, Click on limit Adult websites. By now, you should see two new options showing up in the middle of your screen — always allow and never allow.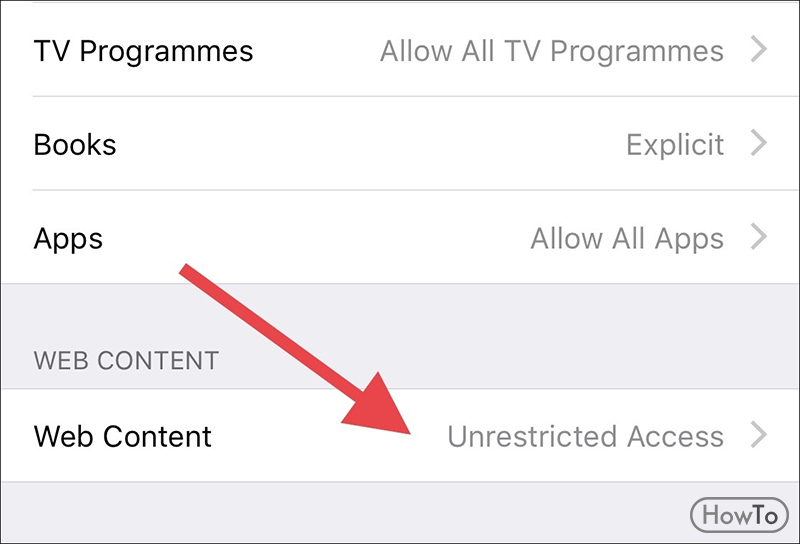 Click on Add Website beneath the Never Allow then type the website's URL on the field close to the URL. You can use this style, www.sitetoblockcom.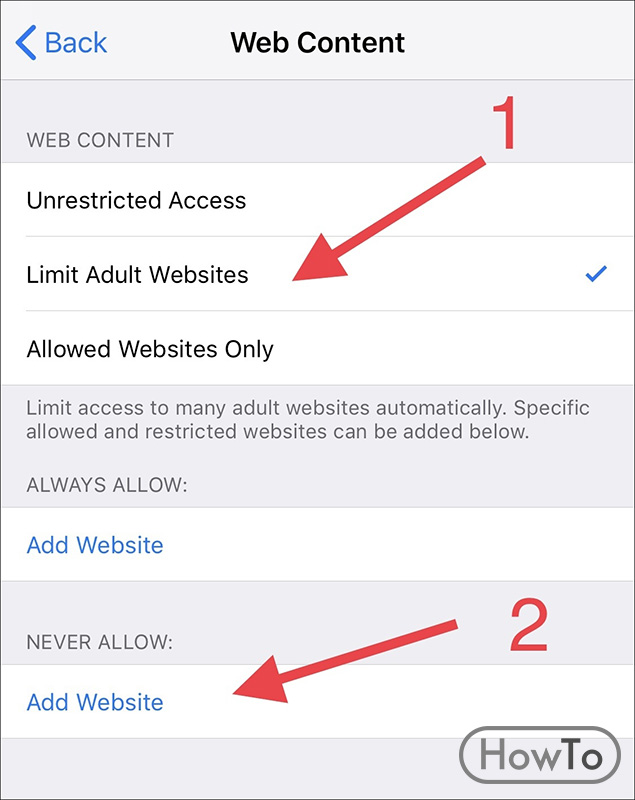 Note: some specific sites features mobile versions that are needed to be blocked separately. For instance, you can access Google's mobile website through m.google.com.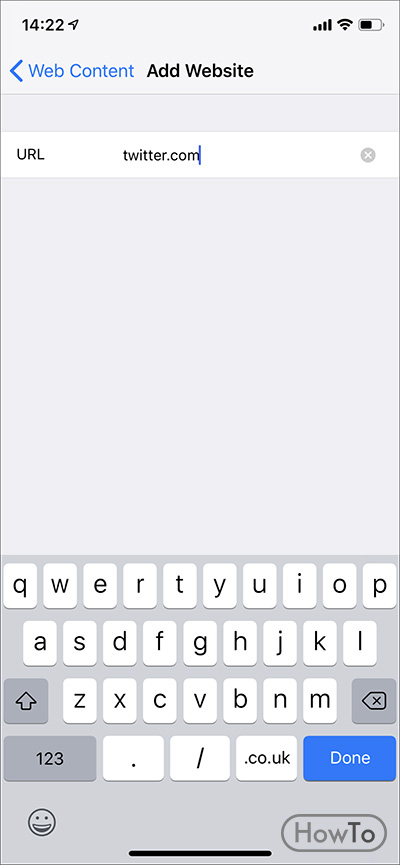 Immediately you are through, click done on your screen's keyboard. The entered website can't be accessed in Safari.
If you want to block another website, click on Add a Website again.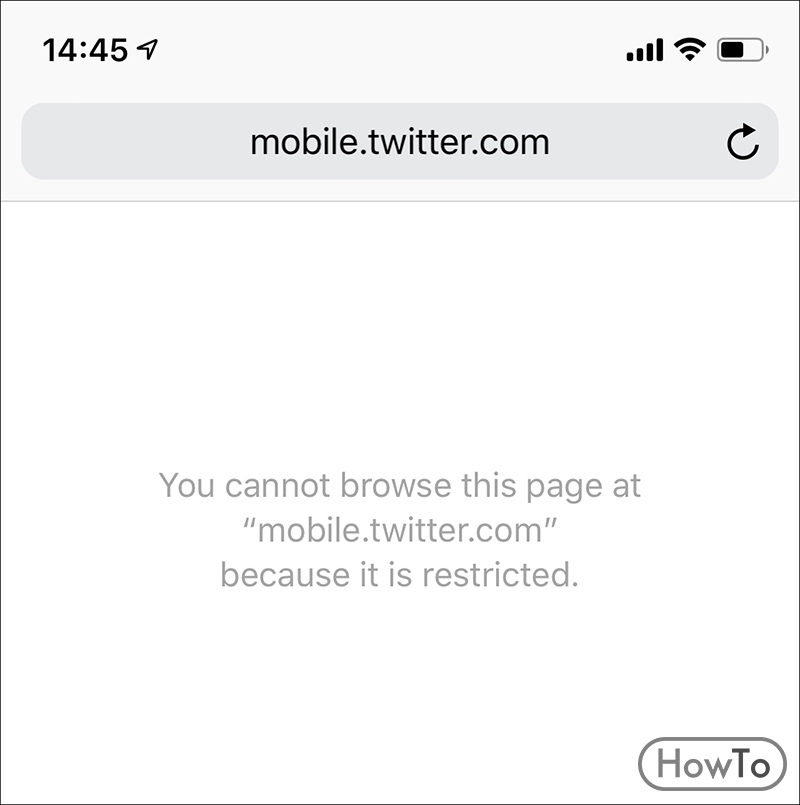 If you wish to restrict all obscene content, ensure you scroll back, then click on Limit Adult Content.
Ensure you repeat the process if you want to add other websites that you need to block.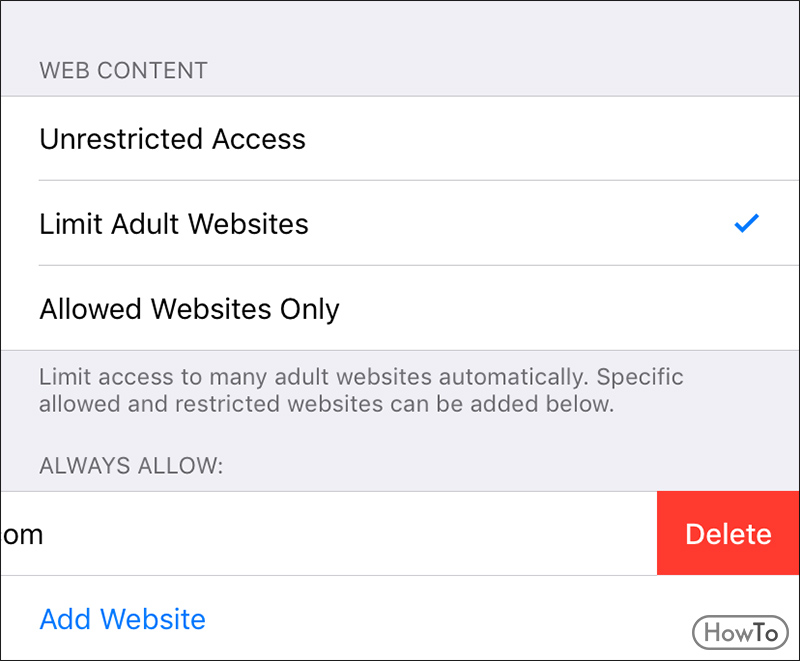 Lastly, open Chrome then try to visit any of the sites you blocked—Perfect! It shouldn't load.
Blocking Websites on iPhone XR without Restrictions
On the home screen, tap the grey "Settings" app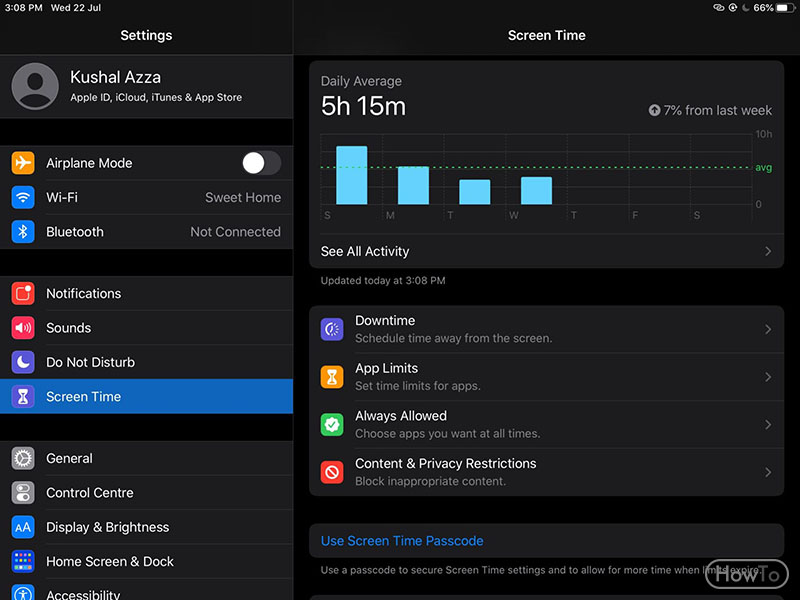 After that, navigate down to "General" part of the settings
Select "Restrictions", followed by the iPhone's passcode. Do this only when asked.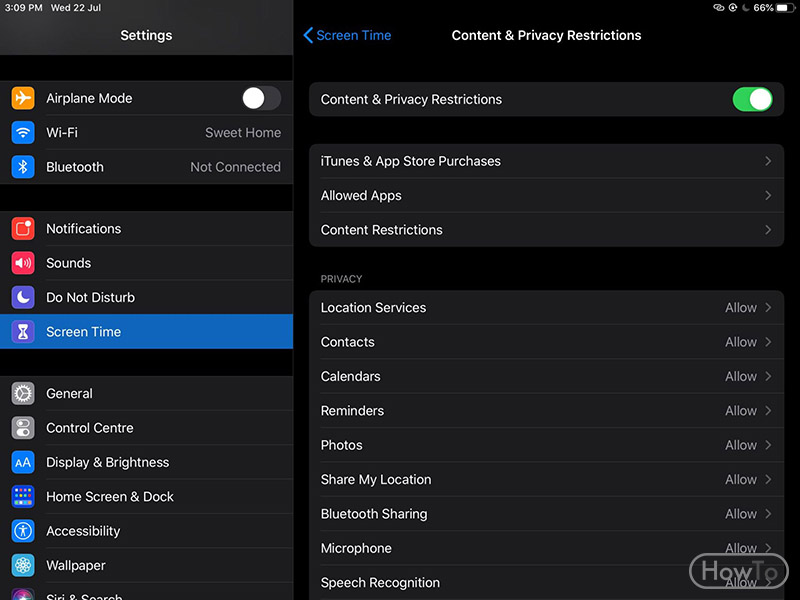 Scroll down then hit on the "Websites".
Ensure you choose on 'Limit Adult Content'. Choosing this also enables apple web filters to restrict adult content access through Safari.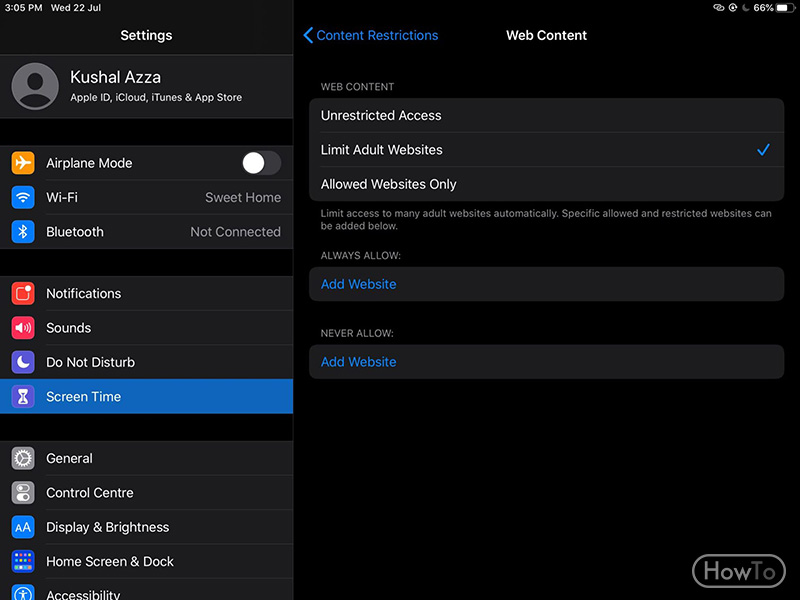 On the "NEVER ALLOW" list, click on "Add a Website…"
Key on the website that you want to restrict access to, for instance, blocking Instagram would be successful by entering "Instagram.com" on the list.
Click on "Done" then exit settings. The change starts with an immediate effect!
Note sites that are mainly restricted via the "Never Allow" list become automatically unavailable, and you can prove this through opening Safari on your iPhone then move to URL.
Can you block a specific website on iPhone?
Block Websites In Safari [iPhone/iPad]

Under Content & Privacy Restrictions, tap on Content Restrictions. Tap on Web Content. Choose Limit Adult Websites under Web Content to restrict adult websites automatically. Or you can add websites manually if you would like to block any particular website.
How do I block certain websites?
Here's how.
Open the browser and go to Tools (alt+x) > Internet Options. Now click the security tab and then click the red Restricted sites icon. Click the Sites button below the icon.
Now in the pop-up, manually type the websites you want to block one-by-one. Click Add after typing the name of each site.
How do I block dirty websites on my iPhone?
Scroll down the Restrictions settings screen and tap "Websites" under the Allowed Contents section to choose what kind of websites you'd allow to be accessed on your iPhone. Inside Websites, tap "Limit Adult Content," and your iPhone should now block porn websites from your being browsed on the device.
How do I set parental controls on my iPhone?
Follow these steps:
Go to Settings and tap Screen Time.
Tap Content & Privacy Restrictions and enter your Screen Time passcode.
Tap Content Restrictions, then tap Web Content.
Choose Unrestricted Access, Limit Adult Websites, or Allowed Websites Only.
How do I block inappropriate sites on Google?
Block inappropriate websites on Chrome on Android

On your Android phone or tablet, open the Google Play Store. Download and install an app called BlockSite.