How to Get Signed to a Record Label
Many people produce great music, but they don't know anything about signing to a record label. Typically, an artist should know how to get big labels. In this article, we will talk about the best method that you can use to get signed.
Focus on your music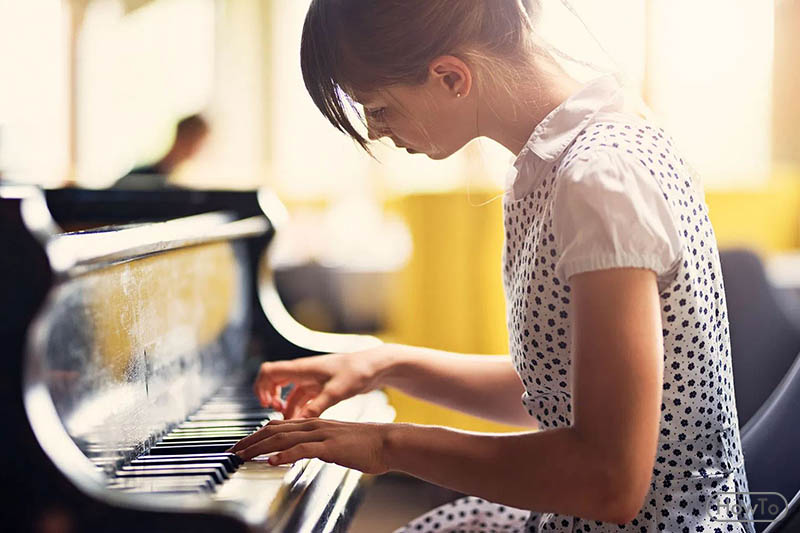 The first thing that you should always focus on is your music. Without understanding the fundamentals, you can't achieve your objective. You will have to ensure that your music is fantastic. When you think your music is excellent, you are wrong. It is because you have to get feedback from other people. If they think your music is great, then you are good to go.
When you think the music or track is ready for sending to the record label, then you need to take some time and collect feedback. Send your track to people and find their opinion about it.
Make sure you don't send it to your friends, family members, or relatives. The reason is that they will give you false hope. So, you have to act neutrally and choose people that will give you an unbiased opinion.
Work on the feedback
Once you have collected the feedback from people, you will come to know about the problems in your track. Some people would say it is incredible music. On the other hand, some may have criticized your track. Therefore, you need to work on it. The purpose is to overcome the weaknesses and increase your chances of getting signed.
Give final touches to your track because they make a lot of difference. Even if you think the track is right, continue working on it unless you master the sound. If you are a producer, you can put down a great mix and master.
On the other hand, experts recommend sending your polished track to a friend or a professional producer. He or she will check the track and identify its potential. At the same time, they may ask you to change a few things.
First Impression is the Last Impression
Everyone knows about this phrase. It is the most important thing to focus on the presentation of your track. If you don't make an impression, you will lose the opportunity to get signed.
While managing to get a label, the label company will catch a glimpse of your overall music profile. Also, they will review your music and check if it is up to the mark. Make sure you leave a good impression. Next, we will tell you how you can create that.
Use Social Networks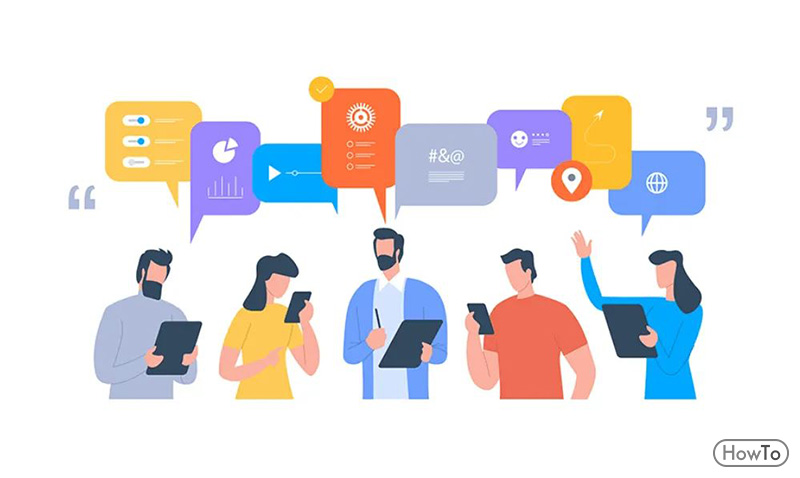 It is essential to create social accounts, such as Facebook, Twitter, Sound Cloud, and YouTube, for your music. Make sure you use specific URLs that go in line with your track or music. Choose the name of your band and use the same name on all platforms.
Do not forget to use the feature of interlinking. For instance, each of your profiles should contain links to your profiles on other social networks. Also, you have to include your website and email address in these profiles.
If you have a social media manager, make sure you give all the essential information. Also, include the email address of your manager. It will allow people to contact you through him or her. Sound Cloud is the best platform where you can create an impression with your music.
Work on your branding
If you don't focus on branding, then you can't get signed to a record label. Branding means that you approach more people and show them your work. It is mostly about the visual appearance of your music.
If you are wondering what that is, then let us tell you that it is the description, logo, photos, and videos related to your music. The artwork is significant. You can hire professional graphic designers to get the job done.
Branding becomes essential when you want to create a great impression on social networks. It is because people value pages and profiles that look professional. If you act amateur, then no one will listen to your music. So, yes, it makes a lot of difference.
Make sure you avoid low-quality designs. Otherwise, you will ditch yourself. Getting signed to a record label requires you to establish your brand. Make eye-catching graphics, photos, and videos. Put them on your social media profiles and your official website.
On the other hand, if you don't have enough budget for it, then you can go for affordable services on fiverr.com. It is the best site when it comes to choosing the best branding service at reasonable prices.
Think and Behave like a Label
If you want to increase your chances of getting signed, then understand how a Label company works. For instance, you must step into their shoes. First, you need to know that a record label is an effective business. It operates the costs of design, marketing, and distribution.
The Label generates revenue by selling tracks and music. They collect mechanical royalties, such as generating money when people buy and listen to their music. You can either focus on the underground or mainstream Labels.
When you keep this in mind, you will know the type of musicians they want to hire. A record label wants musicians and artists to help them make a lot of money. They also focus on musical factors, fan base, branding, and marketing. So, when you score on these things, your chances of getting signed will increase.
Groundwork is the Touchstone
It is important to focus on groundwork. For example, you can make a list of 10 labels that you want to release your music. Make sure the labels you have chosen are compatible with your music. There is no point in getting signed to a label that sells rock music if you are into the classical one.
Also, the company should feel comfortable with your music style. You can create a list using computer apps, such as Excel, Word, Evernote, etc. Once you have created the list, the next thing is to track them down. It is important to do your research and find out about their locations.
For each of the companies, you have to find their Sound Cloud, YouTube channel, and other social networking accounts. Also, don't forget to visit the official website of the company. A good way to begin doing your research is via Google. If the label company is well-organized and on the first SERPs, go for them. Otherwise, you can contact them via Facebook and Twitter.
Cross Reference Everything
It is important to check everything thoroughly. You may find an email address on the company's website, which is not on their Facebook and Twitter profiles. Now, find out who is running the labels. Find out the names and email addresses of the company's founders and directors. When you choose a popular label, you will have fewer chances to get signed.
Therefore, you must think of the less popular labels. In simple words, find an average label. It is because you want to get into the industry. You will get fame after getting success with your music. So, avoid making the mistake of contacting popular companies. The grass is always greener on the other side. Remember that!
Visit the Label's official website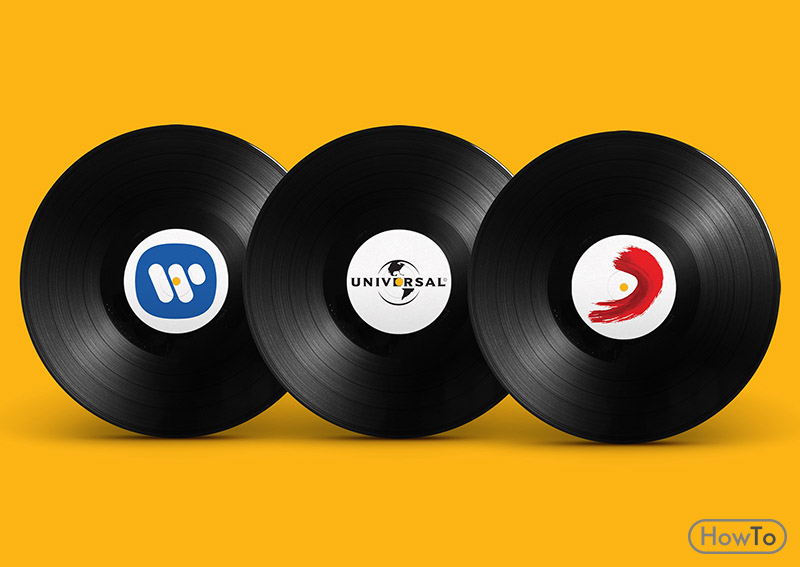 Check the "about us" and "contact" pages on the official website of the company. If you find any details, including email addresses, then you can easily contact them. Find out about the biography on the official site so that you can get more information.
Hunter is a great plugin or add-on you will find on Google Chrome. It is a tool that allows you to find emails. The interesting thing is that it is a free tool that scans the cache of the website.
While the scanning process continues, the tool will give you a list of emails on the official website. Thus, you will have many contact emails. This way, you can contact as many people as you want that are associated with the company.
Final Words
In conclusion, many people want to produce music and signed by a record label. However, it is not easy to get the job done. You will have to make a lot of effort and focus on your music and branding.
Today, we have social media networking sites that can give you great exposure. For instance, you can create profiles and pages to promote yourself. Remember, if your music is captivating, people will contact you.
When you get more followers on social media, you will become an influencer as well. The record label companies will contact you. They will offer you to get signed with their companies.
How do I get my music heard by record labels?
Get Your Music Heard By Record Labels
Write a Great Bio. First things first: make sure your brand is properly and professionally represented online.
Prepare Your Tunes. Remember about producing and delivering good quality.
Do Your Research.
Be Relevant.
Think Like a Label.
Send it Out!
Submit a Demo to Blue Label Records.
How much does it cost to get signed to a record label?
This Is How Much A Record Label Typically Invests In A New Artist. Per IFPI, a record label will typically invest anywhere from $500,000 to $2,000,000 in a newly signed artist. That's a wide spread to be sure, and a large amount of money from the perspective of most.
Is it hard to get signed to a record label?
If you don't have the right things in place, getting signed is highly unlikely. But the more you become what the labels are looking for (which just so happens to be the thing which will allow you to do well by yourself) the higher the chances of getting signed will be.
How can I get signed to a record label fast?
How Can I Get a Record Deal?
MAKE THE BEST ALBUM OR DEMO THAT YOU CAN. The music industry is more competitive than ever, which means you can't just deliver a "good" song or a "presentable" demo.
BUILD A FAN BASE AND BUILD MOMENTUM.
CONSIDER A PUBLISHING DEAL FIRST.
MAKE TONS OF CONNECTIONS.
Can you start a record label with no money?
As you can see, when it comes to starting a record label with no money, it all comes down to careful cost management. You will need some money behind you to really get going, but don't write off your ability to do a lot of work in-house to save money.
Can you just walk into a record label?
Record labels are businesses like any other; you can't just walk in without an appointment. People are busy and don't have time to just take random meetings. Plus, overzealous unsigned artists who drop in unannounced look unprofessional and clueless. Record labels want artists with talent, drive, and great songs.
How many followers do you need for a record deal?
Highlight those with less than 30,000 followers.

They're big enough to get signed by the label you love, but small enough to respond to fans.
What is the biggest record label in USA?
Universal Music Publishing Group is the largest record label company in the world by 2018 revenue.
Is a record label a company?
A record label, or record company, is a brand or trademark of music recordings and music videos, or the company that owns it.
How do artists make money?
The majority of an artist's revenue comes from touring, selling merchandise, licensing their music for things like television, movies, or video games, and partnerships or side businesses. Streaming is often thought of as the future of music and can provide artists with a nice source of income.
What percentage does a record label take?
Music labels take as much as 80 percent of those earnings as part of traditional record deals . Bigger stars who negotiate a more favorable royalty split still usually share around 50 percent of music revenue.
Do record labels ask for money?
It does sound weird for a "label" to ask you for money. Generally, a label will advance costs of production and promotion (or just promotion with many indie labels). It is unusual for them to ask for money.
Do record labels own your music?
When a record label licenses your music, they essentially purchase the rights to an album from you – and manufacture, promote and distribute it. They'll pay you a set fee and act as your label for that album in the territory – or area that they licenced the album in.
Should you pay for a record deal?
Legitimate record companies do not charge the artist upfront for services. And unless you have your own attorney review it you may be assigning many of your rights away including your publishing for a very long time, even permanently. You should consult with an entertainment attorney before signing anything.
Is signing to a record label worth it?
Existing network and connections: One significant benefit of signing with a label is their existing network. It can present major opportunities for you and your music. Without a label, your network and reach to larger audiences can be limited. Established labels will have a larger fanbase.
Is Harry Styles an independent artist?
As a solo artist, Styles joined Jeffrey Azoff's Full Stop Management as well as talent agency CAA, and signed a recording contract with Columbia Records in the first half of 2016. Around this time, he also launched his own record label, Erskine Records.
Do independent artists make more money?
Streaming revenue for independent artists

In a recent Rolling Stone article, it was highlighted that DIY or independent artists with no reliance on record labels stand to earn more than $1 billion this year, with TuneCore collecting more than $500 million for their artists.
Are all record labels evil?
Nope. Just like in anything, in any industry – it depends on how good or evil your boss will be. Record labels basically would like to make money by selling you and your music.