How to Travel With A Cat In A Car
Are you thinking of taking long drives with your feline's friend but feel somehow uncertain? Well, we understand how stressful it can be when traveling with a cat.  And that's why we've come in to help you make it fun. In this article, we'll take you through a step-by-step guide on how to travel with a cat hassle-free.  Ready to get started? Well, let's get started.
Make adequate preparations ahead of time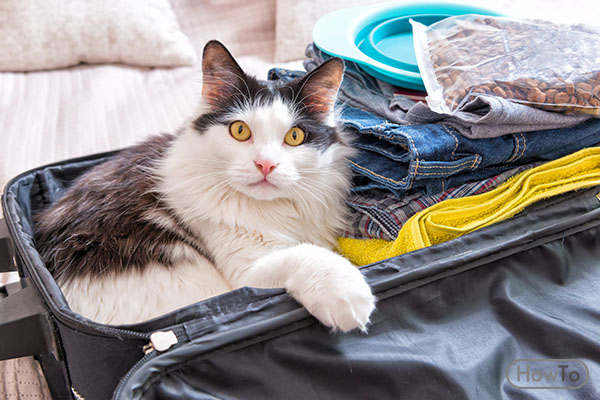 This is a very vital step that can have a long-lasting effect on your travel and your pet's health. Therefore, you want to do it thoroughly in advance. Now, to prepare adequately before your journey kicks off, the following steps are handy.
Take your cat through the acclimation period
If your cat hasn't traveled of late by road, then acclimating it to road travel is more necessary. But again, this isn't a complicated task.
All you should do is to get your cat into the travel cage that you're planning to use for your journey and take it for a 30 minutes ride.
You can take your cat for a ride twice a week before setting off for your journey. By doing that, your cat will familiarize you with the cage as well as the smell of the cage.
Besides that, the cat will also get used to the motion and noise that comes with the car's movement.
Also, ensure you provide treats for the cat in the cage to make it less nervous during the acclimation drive.
And lastly, look for any peculiar behavior and fix it before your anticipated long-distance road trip.
Get effective medication to arrest motion sickness if deemed fit
If you notice your cat quickly gets motion sickness, ask your vet to prescribe anti-nausea medication for your cat.
Alternatively, you can go for an effective anti-nausea such as the chlorpromazine to help control motion sickness.
Apart from chlorpromazine, you can go for liquid ginger if you're an organic enthusiast. Ginger does not only work great for cats but also for human beings.
How will you know that your cat is suffering motion sickness? Well, it's pretty straightforward. All you need to do is to check for the following sings.
Continuous crying and vocalizing
Immobility
Excess drooling
Excess activity
Urinating, defecating, or vomiting
Acting afraid in the cage
And pacing
If you notice some of the above signs with your cat during a trial drive, then it's time to help your feline's friend overcome the sickness.
Assist your cat in overcoming to overcome unnecessary fear
If your cat has never gone for a ride before, getting it out of its normal environment may result in sheer horror.
Therefore, if your cat is invisibly terrified during the test ride, then you can give it Bach Flower Essence to relieve stress and fear.
You can give it a few drops of the concoction in drinking water each day and a drop in the mouth just before you set off for a trip.
If you want to test the effectiveness of the Bach Flower Essence, you can give your cat an oral dose before speeding away for around 30 minutes.
Believe it or not, this is one of the best ways to sedate your stressed cat before taking on a journey.
Even if you're looking for how to travel with a cat on a bus, this method pays off almost immediately.
Try out any sedative some weeks before you take a trip
As you prepare your trip, you can try out some sedatives at home. Since most sedatives won't have a deadly effect on your cat, you can try them out and find the best for your cat.
However, you should use other non-medicated interventions. Only resort to medications as the last option to calming down your cat during the anticipated trips.
To try the effectiveness of the sedatives, you can put your cat inside a cage and take it for a test ride.
Whether you want to travel with your cat cross-country or to look for how to travel with a cat in an RV, this strategy is useful.
Note: Always discuss with your vet on the best possible way to help cure your cat's travel sickness before opting for a sedative.
Get the home smell into your cat's travel cage
Getting that kitty smell into the travel cage is one of the best ways to make your cat feel at home while in the travel cage.
Interestingly, you won't spend your precious time on getting the home smell into the cage. All you should do is to get a towel and spread it where your cat likes spending much of its time sleeping.
The main goal of doing that is to get the home smell as well as your cat's smell into the towel. When your cat gets used to the towel, it will make it feel comfortable sleeping on it while in the travel cage.
Also, your cat will feel comfortable sleeping on the towel since it's already used to it. As such, your cat is less likely to suffer stress and anxiety while in a different environment.
When the day for the trip comes, spray inside the carrier and the car with Feliway about 30 minutes before your departure.
Feliway highly mics the pheromones that cats release when they're comfortable and relaxed in a territory. Therefore, the hormone should soothe your feline's friend.
Note: Before spraying the Feliway onto the carrier, and inside the car, ensure you test the reaction of your cat towards the pheromone. Surprisingly, some cats may misinterpret the hormone to be a territorial marking by another cat. As such, they may turn aggressive.
Preparations before driving away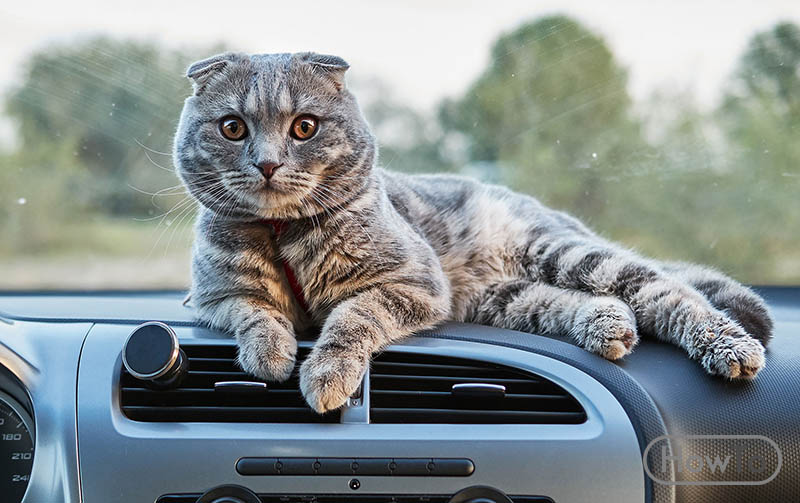 Before driving off, you should ensure you're fully set for the journey. Below are some of the things to do to ensure a stress-free trip.
Let your veterinarian check if your cat is in sound health before traveling. This helps minimize the chances of your cat falling sick in the course journey.
As such, it will save you money and time that you could otherwise use in the medication of your cat.
Ensure your cat has a clear-to-read tag.
If it's the first time your cat is getting outdoor, then you should be extremely careful. At times, your cat may wander off and get lost. Therefore, the tag can help you to identify your cat from a distance easily.
Besides tagging, you can also get your cat microchipped for easy digital tracking if it gets lost in the course of travel.
Before starting your journey, be sure to pack the needed supplies for your cat in extra to avoid inconveniences.
Things such as food, medicine, and other necessary stuff should be in plenty to prevent any possible shortage.
Shop for the best cat carrier
A carrier is convenient whenever you want to travel with your cat. Therefore, go for the best quality to serve you for a while.
With a premium quality carrier, you shouldn't think hard about how to travel with a cat in a car for a long distance.
Confirm that the hotels you'll stay in are indeed pet-friendly.
Not all hotels are pet friendly. Therefore, you should make a call and confirm if the hotels are pet friendly or not before sitting behind the wheels.
Just before you kick off the journey, you can exercise your feline's friend by playing with it. Besides that, you provide it with food and water.
Feed your cat an hour or two before the journey begins
Allow your cat to eat and have unrestricted access to its litterbox. Besides that, you should not go for more than seven hours without providing food and water to your cat.
Keep your cat in the carrier
If you're looking for how to travel with a cat in a car, then this is the safest way to take your felines friend with you for a road trip.
Take your cat on a trip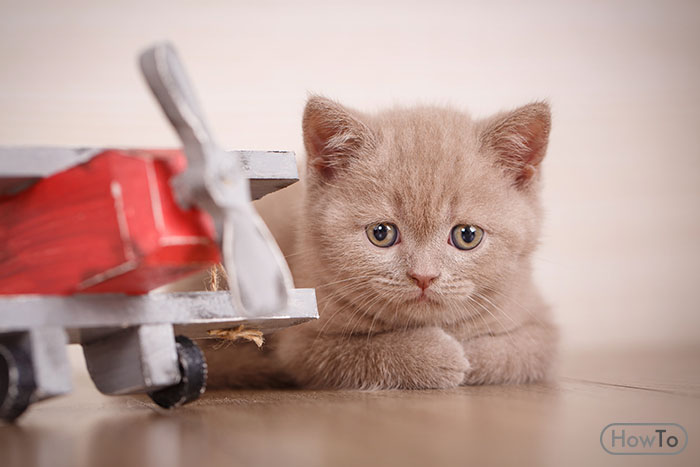 When it's time to start the journey, you can follow the steps below to take your cat with you without it getting stressed.
Open the door of the cage and leave it open. This allows your cat to explore the cage and get involuntarily. If your cat isn't willing to get into the cage, do not force it in.
Place your cat in a carrier and take it to the car. Place the carrier in a safe and secure place and strap it with a seat belt. Alternatively, you can secure it using a bungee or short length ropes. This keeps your cat secure during sudden brakes or an accident.
Ensure your cat has a harness and a leash before placing it in the carrier. This helps to keep your cat from bolting out through an open window. Interestingly, it also allows you to have something to hold on when walking your cat out of the car or room.
Allow your cat to have 20 minutes by walking it out of the car while holding a leash. Just like human beings, cats too get tired after long hours of travel.
Have pit stops after three hours of travel and allow your cat to feed and drink before proceeding with the journey.
Keep your cat entertained with the objects she loves playing with most of the time. Of course, when every moment if fun-filled, the long days will turn less.
Spray where you're staying with Feliway about 30 minutes before getting your pet into the house.
If you follow the steps above, the journey will be not only fun to your cat but also stress-free and enjoyable to you.
Whether you're looking for how to travel with your cat for long distances or short distances, the above steps make it pretty easy.
How to Travel With Your Cat On A Plan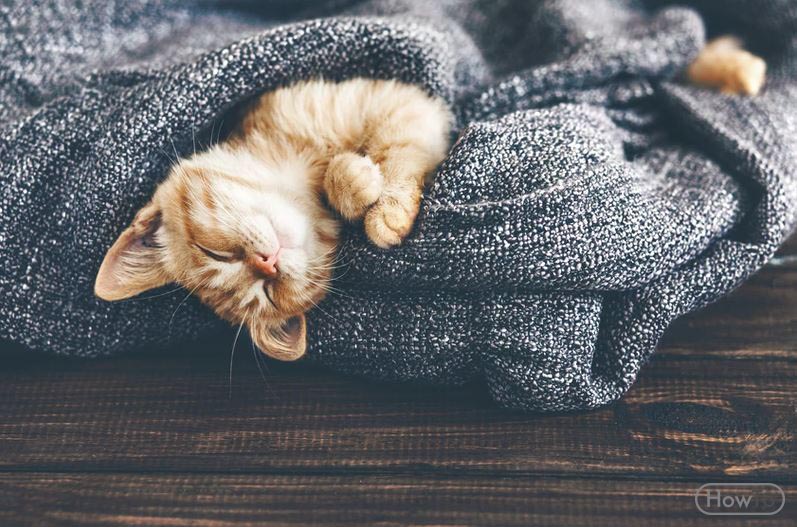 Book a pet-friendly airlines
Before you book a flight to any destination that you'd wish to go with your cat, ensure you go through the info provided by each airline.
Since it's not obvious that any airline would accept your feline to sit in the cabin, you should find out with the airline via a phone call.
Avoid airlines that allow you to travel with your cat put in the cargo compartment since it would be quite unsafe. The best way to travel with a cat on a plan is by letting it sit under the seat in from of you.
If you're a starter, you can check with pet-friendly airlines such as American Airlines, JetBlue, Delta, United Airlines, or Southwest
When finding more about the airline you'd wish to travel in, you can also find out about the precise dimension under the seats.
When you know the dimension of the space under the seat, you can choose the appropriate size of a carrier for your cat.
You can head to online malls and buy a fantastic one for your pet. However, ensure the carrier you're buying has a well-padded bottom as well as the side.
Also, it should have spaces for your cat to look through.
Take your cat for a vet check-up.
A few weeks to the journey, you can take your cat to your vegetarian for a check-up. Since you're traveling to a new environment away from home, you want to go traveling with a healthy cat.
And that's why speaking to your veterinarian is essential.  Besides that, ensure all vaccinations are followed to the latter.
Have the necessary travel documents
Before you travel, you can find out about all the essential documents to avoid finding yourself on the wrong side.
Reserve a seat for your cat in the cabin
Are you anxious about the idea of traveling with your haired baby in the cargo section or under the seat next to you? If so, then the best possible option is booking her a seat.
Booking your cat a seat is a great idea to travel with your cat next to you.  However, you should find out if the airline would allow it on a separate seat next to you.
Get a harness and a leash
A leash allows you to have better control of your cat when not in the carrier. Especially when going through a security check.
When going through a TSA screening, you will have to hold your cat like a baby.  And due to the noise and a large group that your cat isn't used to, it will try to squirm out of your arms to escape.
And that's where a leash and a harness comes in handy.
Allow your cat to familiarize with the carrier
Getting your cat into a strange carrier that it's not yet used to can be stress-inducing and horrifying.
Therefore, you should buy the carrier early enough to allow your cat to familiarize yourself with it before using it during travel.
Apart from the carrier, ensure to purchase a portable litter box.
Get the best sedatives for feline
If your haired friend hasn't traveled out before, she'll probably suffer stress, anxiety, and motion sickness.  And that's why you should visit your vet for advice.
Below are some of the strategies that you can use for a stress-free feline flight.
A Thundershirt®: It swaddles your cat like an infant, thereby reducing stress.
Feliway® pheromone: You can use sprays and wipes in the carrier to lower anxiety.
A calming pheromone collar: this can also help to keep down the anxiety
Buprenorphine: It's a medication mostly recommended by the vets for reducing stress and anxiety during travel.
With the above steps, tips, and strategies, traveling with your cat could be seamless than ever, though. Even if you're looking for how to travel with a cat on a train, this method is handy.
How do you travel with an indoor cat?
It is always best for your cat to travel in a cat carrier. Get your cat used to her cat carrier well before your date of departure. Leave the open carrier sitting out so that she can explore it on her own. Place catnip or treats in the carrier to get her to look inside.
How do you travel with a cat in a litter box?
Take along portable litter tray, and several small bags of litter in zip lock bags. (It's a good idea to put a small amount of liter out of the at home liter box so that he or she will recognize the smell.) Take your kitty into the restroom and set up his or her portable liter box and fill it with the kitty litter.
Can cats hold their poop?
Cats are fastidiously clean animals. They constantly groom themselves, don't like to be wet or dirty, and bury their waste matter when they use the litter box. But sometimes cats end up tracking their litter and poop outside of their box.
Will a cat use a travel litter box?
Kitty's Toileting While Traveling

If you have space in your vehicle, you can get a large cat travel crate with a litter box or put a smaller litter box inside your existing larger, plastic crate.
Should I sedate my cat for travel?
If your cat has never flown before, you might think that sedating her will make her trip less stressful. But, is sedation really a good idea? The answer is no – not for overseas travel, anyway. The American Veterinary Medical Association strongly recommends against it.
Should you cover cat carrier?
Covering the cat carrier with a blanket or towel may also help keep your cat relaxed. Cats like to hide when they're frightened or uncertain and the darkness and covering provided by the blanket will make them feel safe and secure.
Is it better to drive or fly with a cat?
It's best to keep your cat with you during the flight (checking him in will be scarier and more dangerous), so invest in a carrier that fits underneath the seat if you don't already own one. Despite the pressure fluctuations and the engines' loud roar, being on the plane may be the least stressful part of the trip.
How much does it cost to fly with a cat?
If your pet is small enough to fit in a carrier, which goes beneath the seat in front of you, this method of travel by air is far and away your best bet for a safe, worry-free trip. Most of the major airlines are still accepting one pet per passenger at an average cost of $125.00 each way on domestic flights.
Is it safe to fly with a cat?
If transporting your pet by air is the only option, find out whether they can travel in the cabin with you. Most airlines will allow you to take a cat or small dog in the cabin for an additional fee. But you must call the airline well in advance; there are limits to the number of animals allowed in the cabin.
Is Flying stressful for cats?
Most of the time, cats travel quite well without the need for medication. Some cats, on the other hand, experience tremendous stress when subjected to air travel. Consult your veterinarian to create the best travel plan for your cat if she does not travel well.
What vaccines do cats need to fly?
Almost all airlines require that your cat's health certificate be issued within 10 days of your trip. Your cat's travel certificate will simply state whether or not she is up-to-date on all her required vaccinations (namely rabies) and that she's in good enough physical health to travel.
How long can a cat hold their pee?
They can still have water to drink the night before and morning of – most cats can hold their urine quite well for 24-48 hours and are unlikely to urinate in their carrier.
How do you fly with 2 cats?
If your pets will ride in the cargo hold, you can travel with up to 2 of them. They must be in separate kennels unless they are between 8 weeks and 6 months old, similar size and less than 20 lbs. each. For in-cabin travel, you may bring one pet per carrier.
Do cats need passports?
You need a pet passport! Traveling with pets is possible, but it does require extra planning research to pull off an international trip with Fido or Fluffy in tow. Just like humans, pets need their own passports to become world travelers.