How to Make a Playlist on SoundCloud
How to Make a Playlist on Soundcloud on Mobile App (Android)
Organizing your music is the way to go. It is saves much of the time wasted in finding a particular from a list of many songs. SoundCloud allows you to make a playlist and add all your favorite songs. This is how to do it.

First, on your mobile device, locate and launch the SoundCloud app. You can locate the app from the home screen or the app drawer. The app icon looks like a white cloud on an orange background.
If you don't have an account you can tap on create an account and follow the prompts provided.
If you are not automatically logged in you will have to enter you log in information. Tap on Already have an account option located on the bottom of the screen. On the next page you can decide to sign in with your Facebook or Google account. Also you can enter your email and password and tap on the continue option located below the space provided for entering password.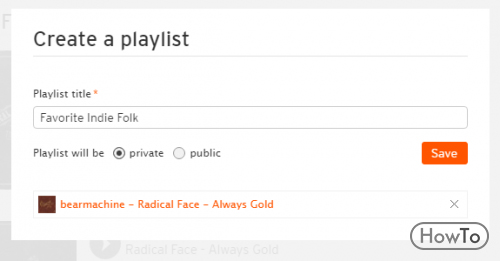 Once you open the SoundCloud app tap on search (the magnifying glass) located on the bottom menu. It is third from the left hand side of your screen. On the next screen tap on the search bar located on the top of the screen to enter the name of the song you would like to add to your playlist. To get accurate results, enter the name or the album in which the song features. Once you enter the name of the artist or the album your search results will be placed under different tabs; ALL, TRACKS, PEOPLE, ALBUMS, PLAYLISTS.

After that, tap on all tab option. From the search results scroll down and locate your favorite song. Tap on the three vertical dots next to your favorite song.  This will expand the menu.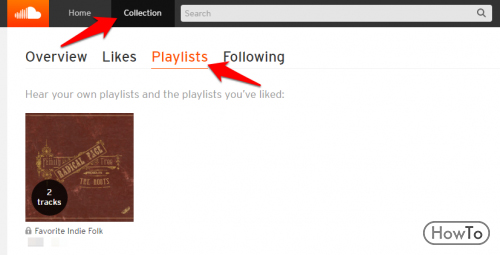 Locate and select Add to Playlist A new pop up will appear that will require you to create a new playlist. Do not limit you creativity. Be wild and find simple and unique title that will garner attention especially if you want to make you playlist public. If you want to make your title private then check the box beside the private option.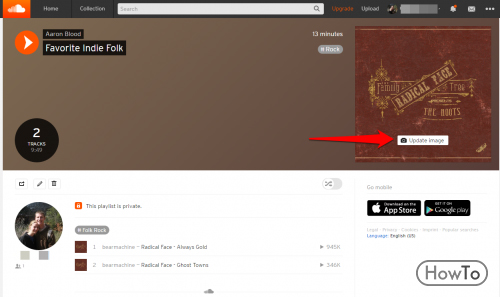 Lastly, tap done. The song will be added to the playlist you have just created. You can repeat the process by adding more songs to the playlist. At the end you will have a playlist composed of your favorite songs.
How to Make a Playlist on SoundCloud on iPhone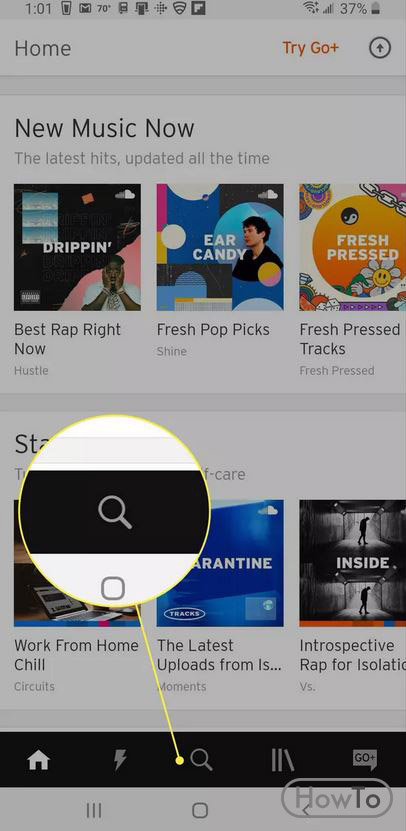 To start, launch the app on your iPhone from your home screen or app drawer.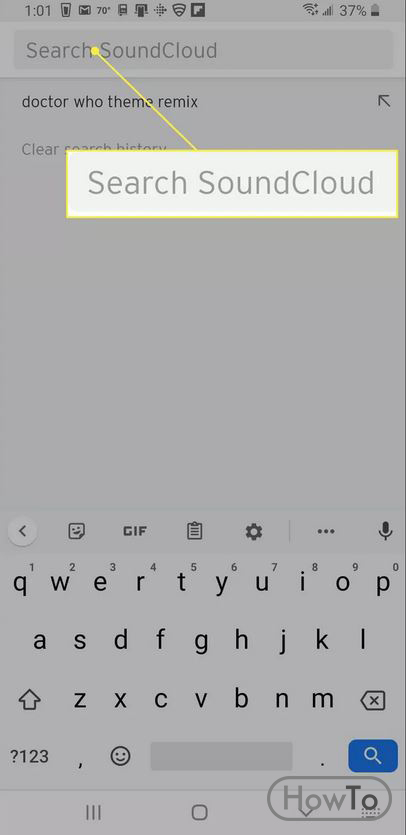 Then, enter your password and email to login.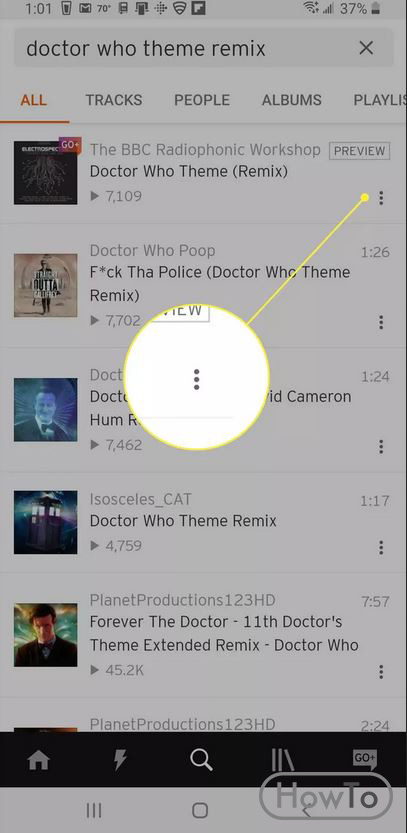 Tap on the search icon located below the screen. It is third from left hand side. On the new screen, enter the name of the song you want.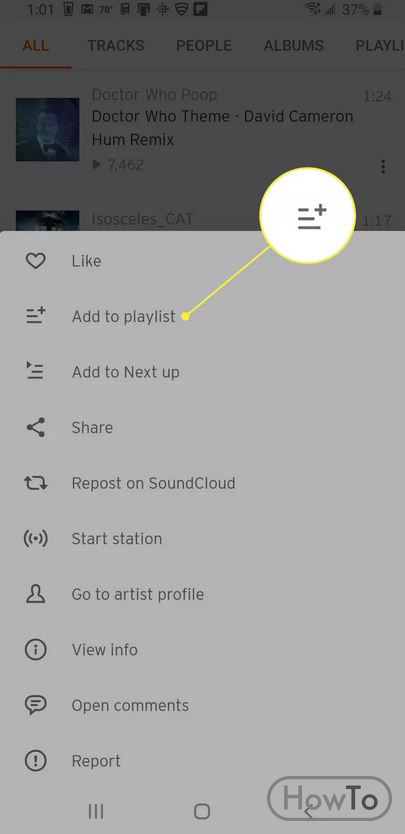 After that, from the search results, scroll down and locate your favorite songs. The songs will begin playing below the screen. This opens up the full screen player. Tap on the ••• icon. This is the more icon that will bring up the submenu. Locate and select Add to Playlist.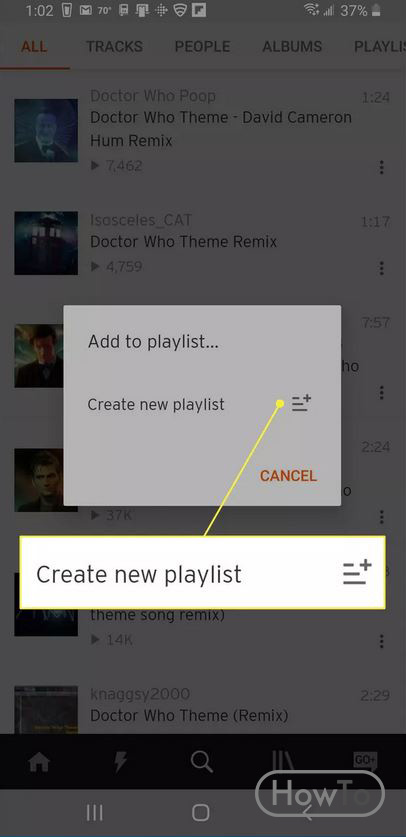 Once you click Add to Playlist, you will see a number of playlists that you have created before. You can choose to add songs to your favorite playlist or create a new one by tapping on the plus sign located on the top right corner of your screen.  Enter your preferred name and tap done. If you want to make the play list private, check on the box beside private before you tap done.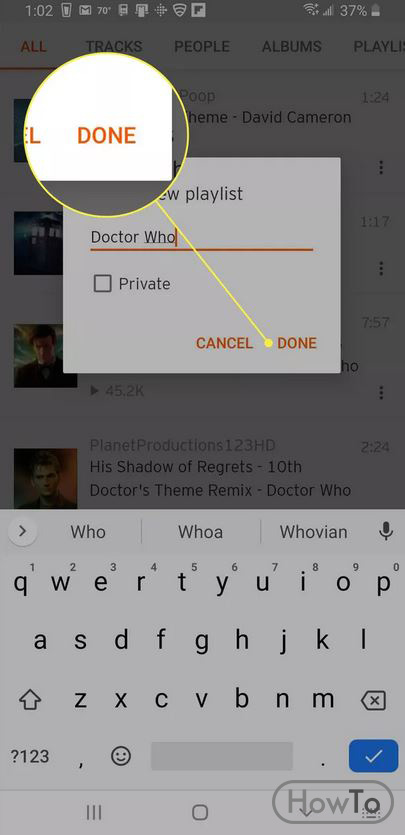 Continue adding more songs to the playlist by following all the steps from we have laid down.
How to Make a Playlist on SoundCloud Public
This one you have to do it from the SoundCloud website.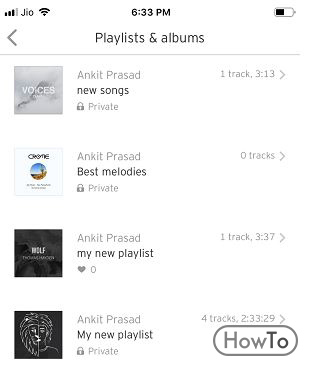 First, login to your SoundCloud account by entering your login details (password and email).
On the top of your screen click on your name and a drop down menu is going to appear.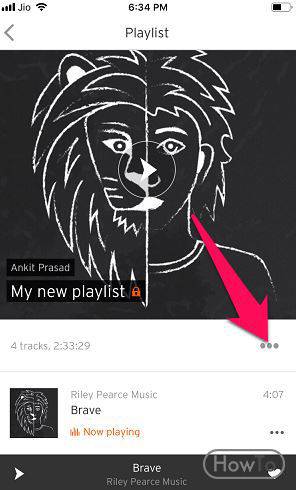 Then, click on playlist.
On the new page you will all that the playlist you own.
Then, choose the playlist you would like to make public.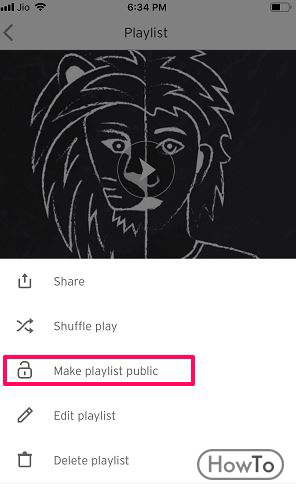 On the new page click on the edit button (pen icon) that is below the image used to identify the playlists.
On the new screen scroll down and under privacy header select
Once done click save, changes option to effect changes. Your playlist is now public and the public can access your playlist.
Can you create your own playlist on SoundCloud?
Playlists are sets or 'albums' that you can create using your own or other people's tracks on SoundCloud. You can view playlists you have liked or created on your Collections page through the playlist tab. Or you can view just the playlists that you have created through the Playlist tab.
How do I create a playlist?
Create a Playlist on a Mobile Device (Free)

If you have a free account, select Your Library and tap Create playlist (I'm using the iOS app; the Android version should look similar). In the pop-up window, type in a name for your playlist and hit Create.
How do you make a playlist on SoundCloud public on mobile?
To change the sharing settings of your playlist, go to the Basic Info tab of the edit page and select either private or public.
How do you make an album on SoundCloud mobile?
You can now create ALBUMS on SoundCloud
Log into your SoundCloud account.
Click to edit the playlist.
Select the playlist type as "album."
Provide a release date, if not listed already.
Click to save your changes and you're all set.
How do I create an album?
Make a Plan
Figure Out Your Budget.
Find a Recording Space.
Set a Timeline and Schedule.
Plan Your Mixing and Mastering.
Register Your Songs for Royalties.
Create the Album Cover.
Distribute Your Album.
Create a Promotion Plan.
Is SoundCloud free to use?
SoundCloud is available online and for iOS and Android devices, and the basic version is free.
Why is SoundCloud so bad?
SoundCloud has become somewhat notorious in popular culture — notoriously bad. SoundCloud's central feature is its complete lack of gatekeepers. Anyone can upload music, whenever they want, from wherever they want. Even Elon Musk can post his cringeworthy tracks on SoundCloud.
Which is better SoundCloud or Spotify?
Quality Verdict. Spotify gets first place for music quality, both in audio quality and the level of artists on the platform. There are great artists on both platforms, but the music on Spotify has a more consistent level of quality for most listeners, and the technical audio quality also exceeds that of Soundcloud.
Is SoundCloud legal?
You can download songs on SoundCloud through the website, with Google extension, or any other third-party website. However, be advised that downloading an item from SoundCloud without permission will be a violation of the company's copyright laws.
Can you go to jail for downloading music?
Consequences of Illegal Downloading

Under the Digital Millennium Copyright Act, distribution of copyright materials is punishable by law. Those found guilty of copyright infringement may face the following penalties: Up to five years in jail. Fines and charges of up to $150,000 per file.
Does SoundCloud own your music?
This is perhaps the most important provision in the entire SoundCloud terms: You retain ownership of everything you upload to SoundCloud. And "SoundCloud does not claim any ownership rights in Your Content." This is exactly as it should be – well done, SoundCloud.
Is downloading from SoundCloud safe?
It is, yes – the actual mp3's from limewire or others were also 'safe', even if many may have breached copyright restrictions, and some of the 'ok' 'torrent' & 'file-sharing' apps do/did include some dubious toolbars or other add-ons. but anywhere that you only download mp3's from is usually ok.
Why can't I download songs on SoundCloud?
If you can't enable downloads for your track, it may be because you have already reached the download limit for your SoundCloud account. If you have gone over your upload limit, please upgrade to a Pro Unlimited subscription.
Are SoundCloud downloads high quality?
With high quality audio downloads you'll be able to connect closer to a creator's sound and vision, wherever you are. In an instant, you'll be able to download content encoded in 256kbps AAC and on your way to experiencing the best possible sound anywhere, anytime.
Why are songs on SoundCloud 30 seconds?
Because of free/illegal downloading practices by some users,who don't purchase the producer's tracks / EP ,the producers like to keep a 30–40 second promo on their soundcloud profile.
Why can't I listen to full songs on SoundCloud?
If you are unable to play any tracks on SoundCloud, please follow the steps below: Try refreshing the page. Disable any extensions or ad-blocking plugins that could be blocking SoundCloud from working properly and add soundcloud.com to the exceptions list in the plug-in settings of your browser.
Why is SoundCloud all go+?
"SoundCloud Go+ unlocks access to SoundCloud's full catalog and allows fans to take their music anywhere, anytime, while financially supporting the more than 25 million creators who are building and growing their careers on the platform."
Does SoundCloud count repeat?
If a listener is logged into their SoundCloud account, their plays will be tracked in real-time. If they are not logged in, their plays will be updated within 24 hours. We don't count self-plays on your own tracks, since those are your own plays.