How to Put a Bike Rack on a Car
Mounting the bike rack on a car is not something unique and exceptional. It is a very common practice and people mount bike rack on a car while traveling to make sure their bike is safely transported to a new place. It is very easy to install a bike rack on a car. Here is the step by step guide.
Lay Down the Rack so that all its Buckles and Straps are Available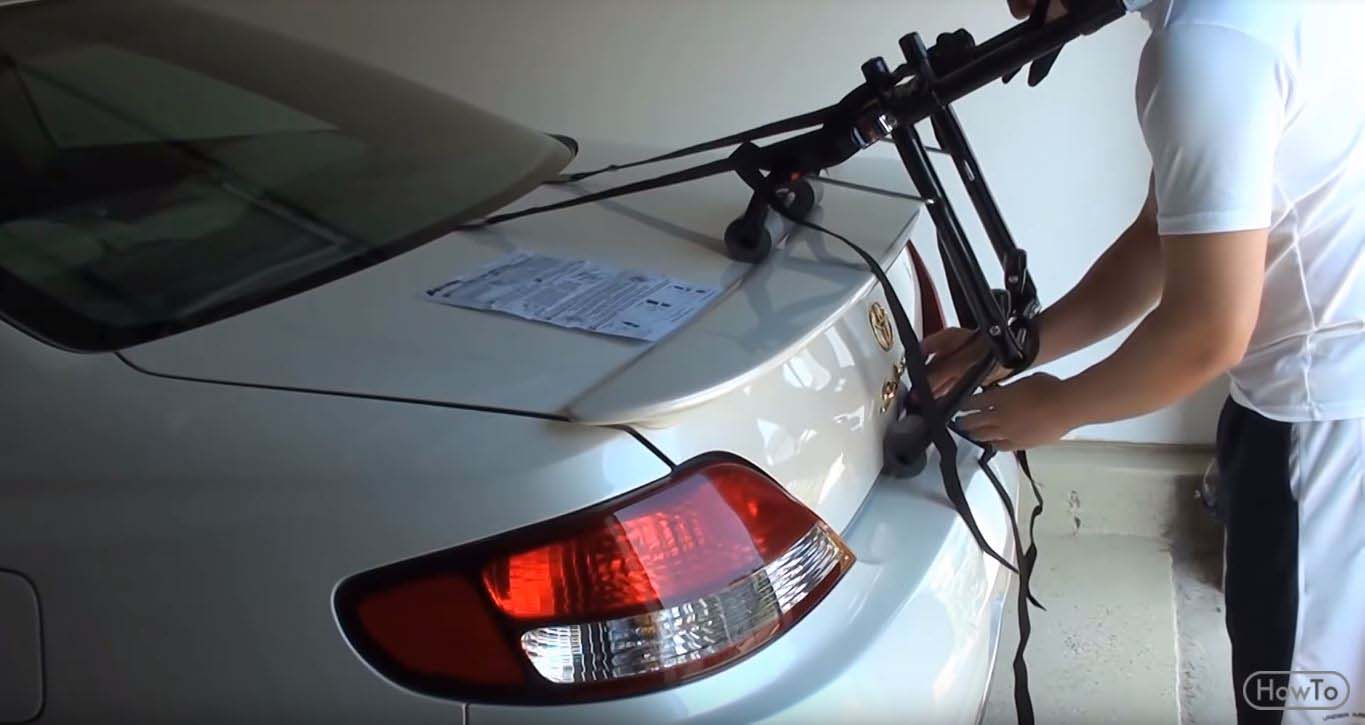 If you have a ready-made bike rack, then it is easy for you to install it on your car. These racks come with straps and buckles that make the installation process easy. Take your bike rack and lay it down in the same position as you are going to install it on your car. Keep the upper hooks and straps above the rack and lower hooks and strap below the rack. When the rack is at this position, check all its components carefully. Make sure that none of the straps have any knot anywhere. Also, check that all levers present in rack body are not overly tight. It is important that levers are not overly tightened because when you will mount it on the car it won't be flexible and make the mounting process difficult.
Join the Rack with Your Car Rim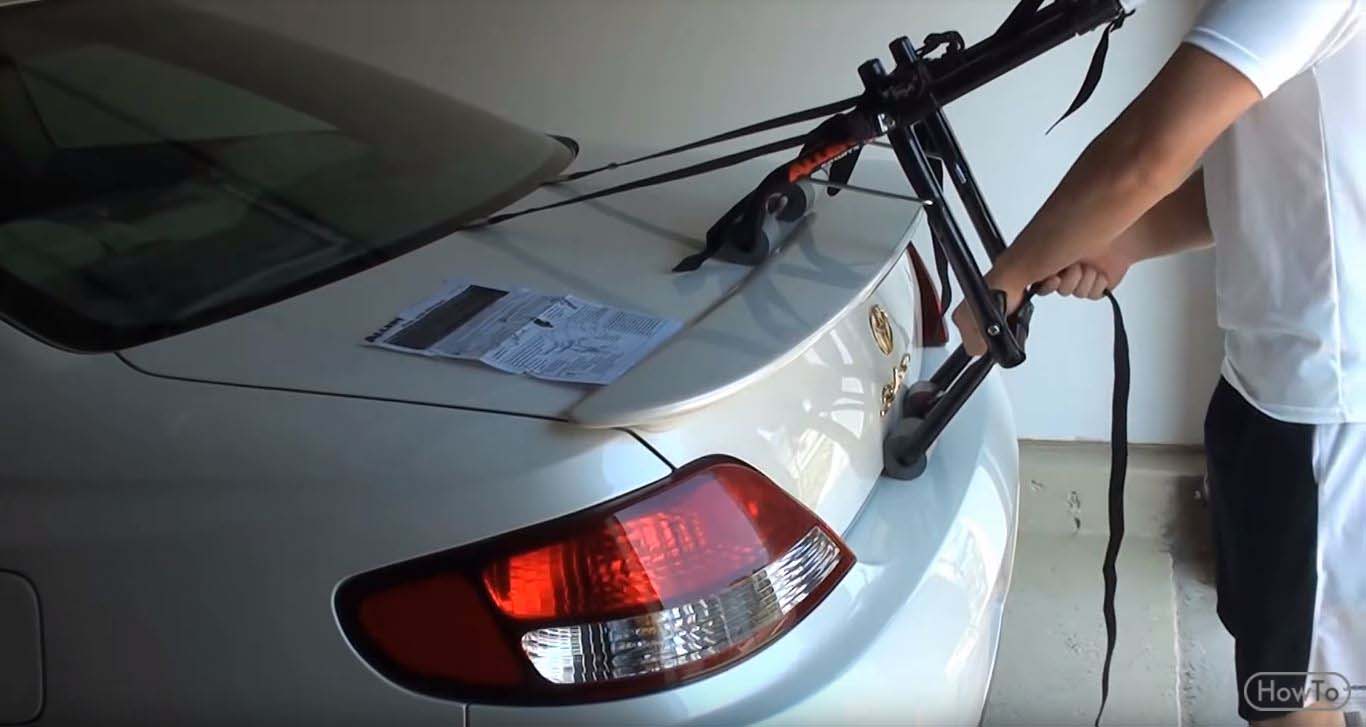 Bring rack close to your car and slide-hooks present at the top of your trunk lid. You are working in an area which is near to your car's rear window glass. At this stage, ensure that none of the straps coming out from hooks are tangled. You have to make sure here that you are placing the right strap of your rack to the right and hooks left strap to the left side. The ready-made bike racks come with two straps most of the time. Now, move both hooks apart from and across the rim of your car. At this time, you have to ascertain that hooks are not wider than 4 to 6 inches than the rack's body. You don't have to tighten the straps till this point.
Decide the Position of Rack in Car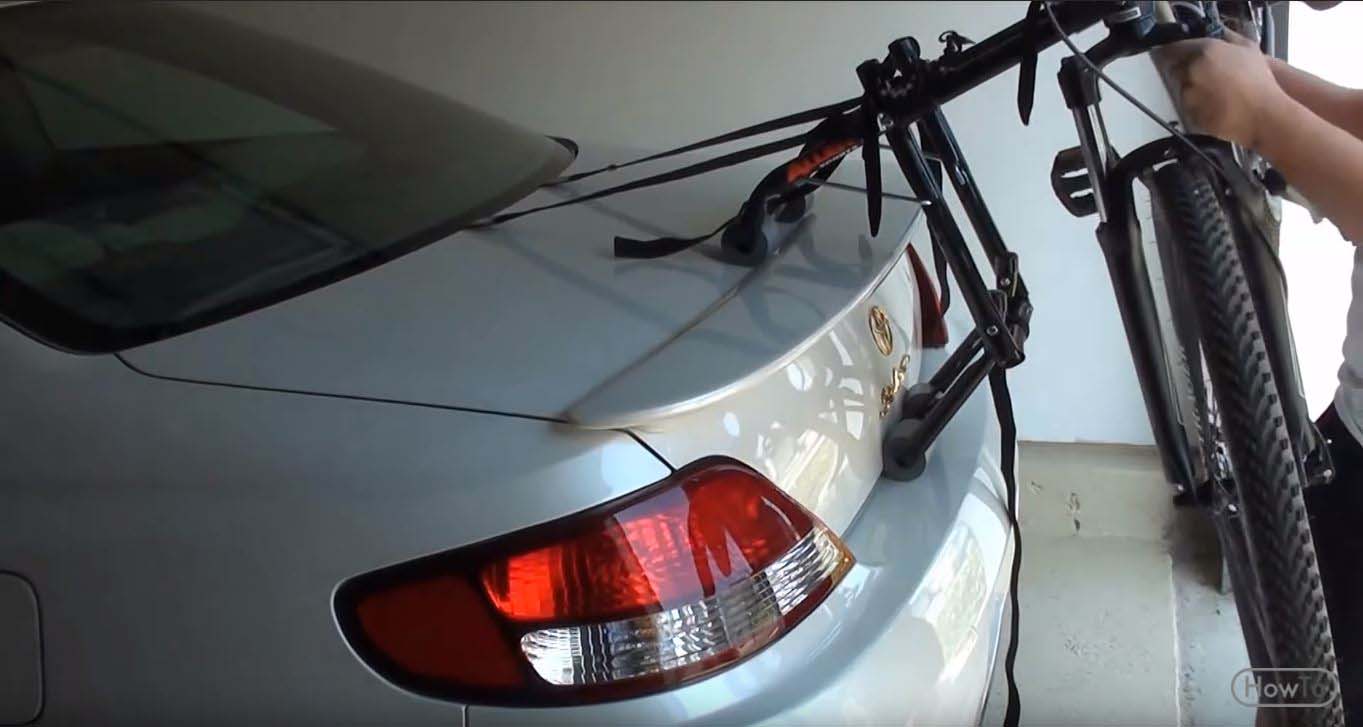 Move rack's body at the place. Here, you are choosing a general position to keep the bike rack on your trunk. Keeping track at the middle position is the best one. This will distribute the weight of rack evenly. But, if you have more than one bike rack to install on your car, then you can choose to mount racks off center. As of now, we are placing rack at the center position. Hold straps present at the bottom and put its hooks into the bottom area of car lid, which is near the bumper area. Currently, there are two straps you are dealing with. You have to place both straps in the central position to provide balance. Do not tighten straps; keep it loose to make the final adjustment. But, it should be enough to tighten, so that there remains enough tension from the hooks.
Fix the Rack at its Position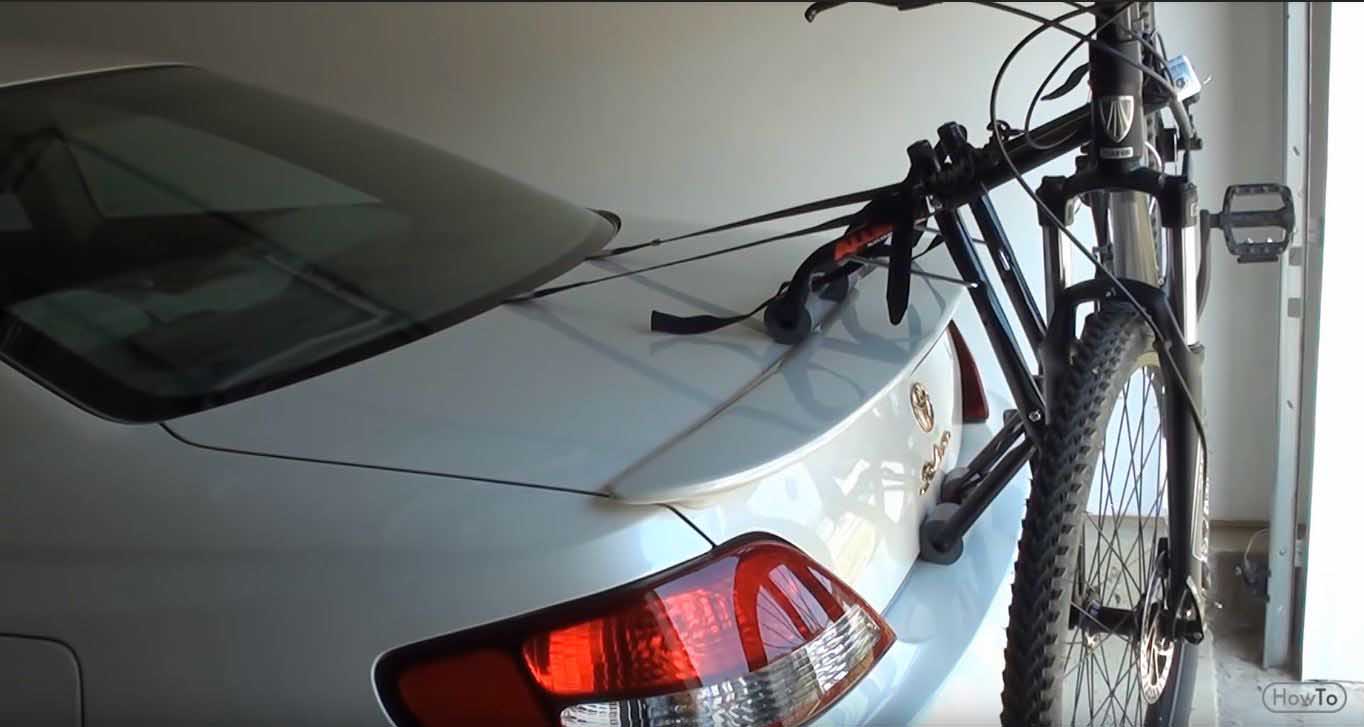 Now, close your car. At this point in time, hold the body of the rack in place from top to bottom. Monitor the position of hooks, straps, and rack body that everything is firmly held at its place. If you find any issue in fitting, this is the time you can make changes and make proper adjustments. Now, take the rack body at its final position. You will do this adjustment by tightening the straps. You have to tighten straps, one by one and slightly to create balance. Once the rack is attached properly, not hand bike to it and drive the car at low speed to a small distance. It is good to go if everything seems fine at this stage.
277 views