How to Activate Snapchat Filters
Notice
: Undefined variable: new_content in
/home/howto/public_html/wp-content/themes/puma_theme/content-single.php
on line
14
Snapchat made a splash with its lenses that allowed users to click amazing snaps with various add-ons like interactive elements, figures, appearance changes to your face and more. These filters or lenses that make the changes became the most popular thing and every social media and the instant messaging app started providing some form of filters to make your message or post stand out. Here we discuss 20 points to find the latest and best Snapchat filters and use them.
The Lenses Feature of Snapchat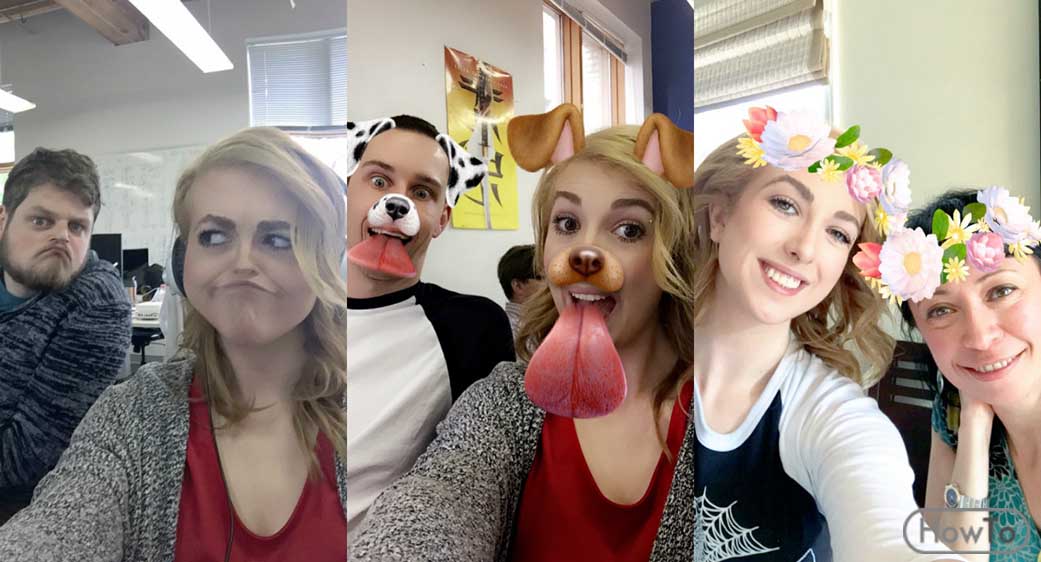 How do you get your special effects on Snapchat? The most widely used ones are facial effects or lenses, as Snapchat prefers to call them. Here is the official link – https://support.snapchat.com/en-US/a/filters tells you how to use them.
The most recognizable lens was that of a face puking rainbow and that is even the icon for lenses today.
The lenses feature is something like a special effect, but simple and basic and is applied in real-time on your face.
These are interactive and respond to motion, so making most of it is up to you.
You get 10 free lenses every day in your carousal but you can always buy more.
There is a difference between various types and things.
The Filters Feature of Snapchat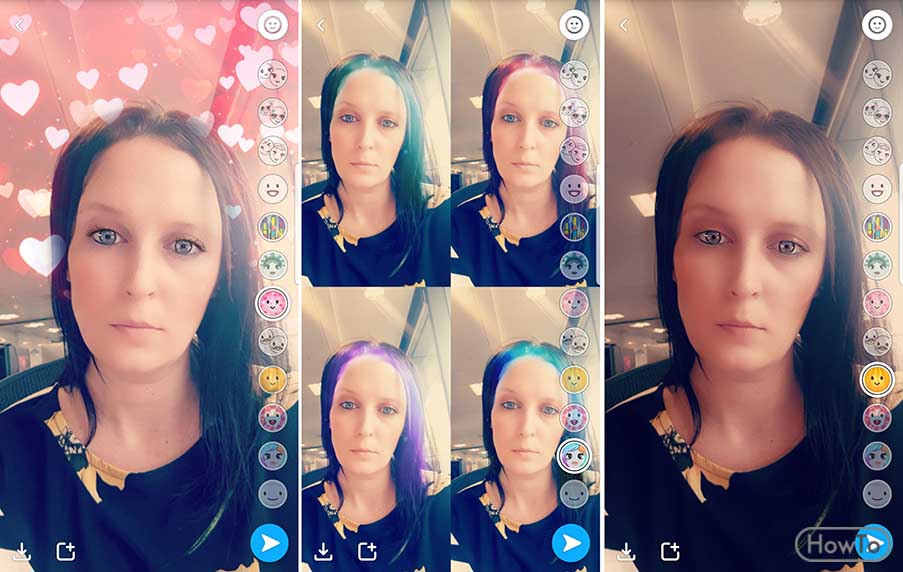 You must know that lenses and filters are different things inside Snapchat. Here is the official declaration of what they are? So, just so you know, below is a summary of it.
The key points when working with filters is different from lenses.
In the case of Snacpchat, people often refer to lenses, when they call them "Filters".
The filters are something that is available with everybody these days, and it helps add some effect post the snap.
The lenses are something unique that Snapchat came up with allowing you to add an effect from a lens gallery and then take a snap.
The Limitations of the Device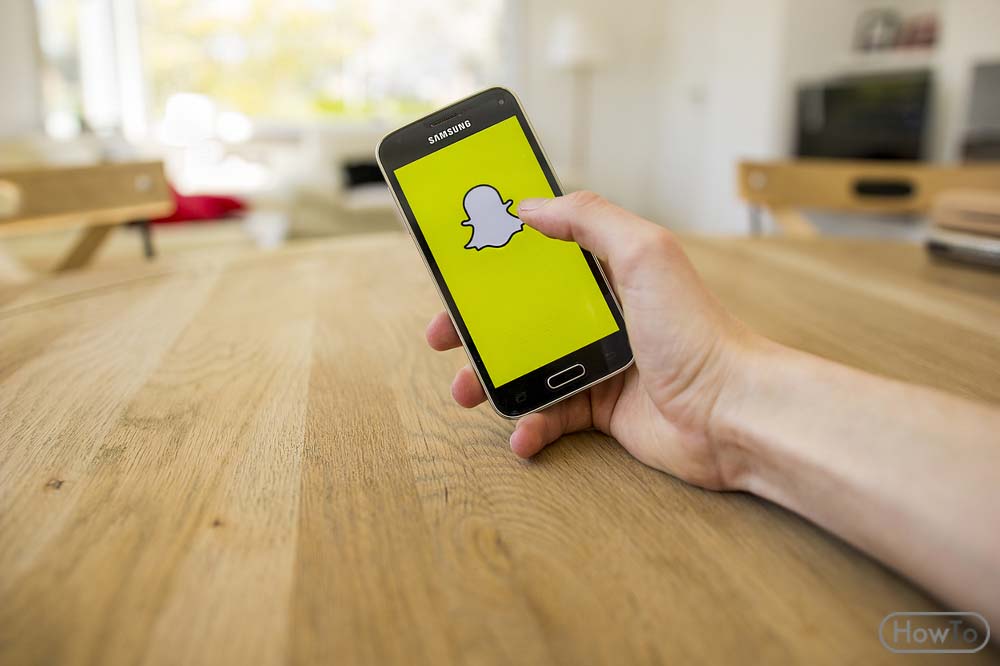 Before you can activate filters and lenses, you must understand that Snapchat lenses do not work with most Android phones and even work only on recent iPhones.
However, this is old news now because lenses supports the Android most people are using today, version 7 or 8.
The iPhone 6 is the oldest iPhone most people are still using and Lenses are supported on it too.
However, for some users, it is still unfortunate that irrespective of support on paper, the Lenses do not work on their devices.
So, there may be some limitations before you can activate your filters or lenses.
Filters are basic things that are available, in every phone, social media, IM app, and more.
Open up the App Now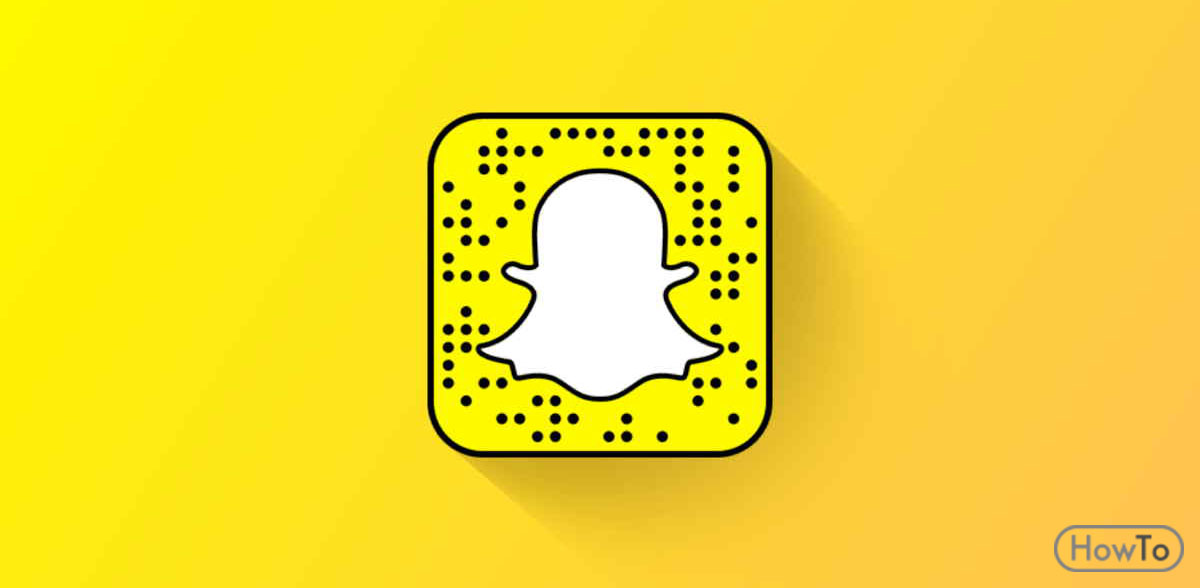 Before you can learn to activate your filters and lenses, you need to understand how the app works. Is it right? So, here is a small step by step tutorial for the same. There are no pictures though.
Snapchat is a heavy app and takes almost 100 MB if you are on Android or iOS.
This app needs to be updated before you can use anything at all, security and stability updates are most important.
Always keep your app updated so that you can enjoy its latest features like Lenses, Filters, and Snapcode.
Learn to use the camera because based on rear or front, you may or may not find some effects.
Switching Between Cameras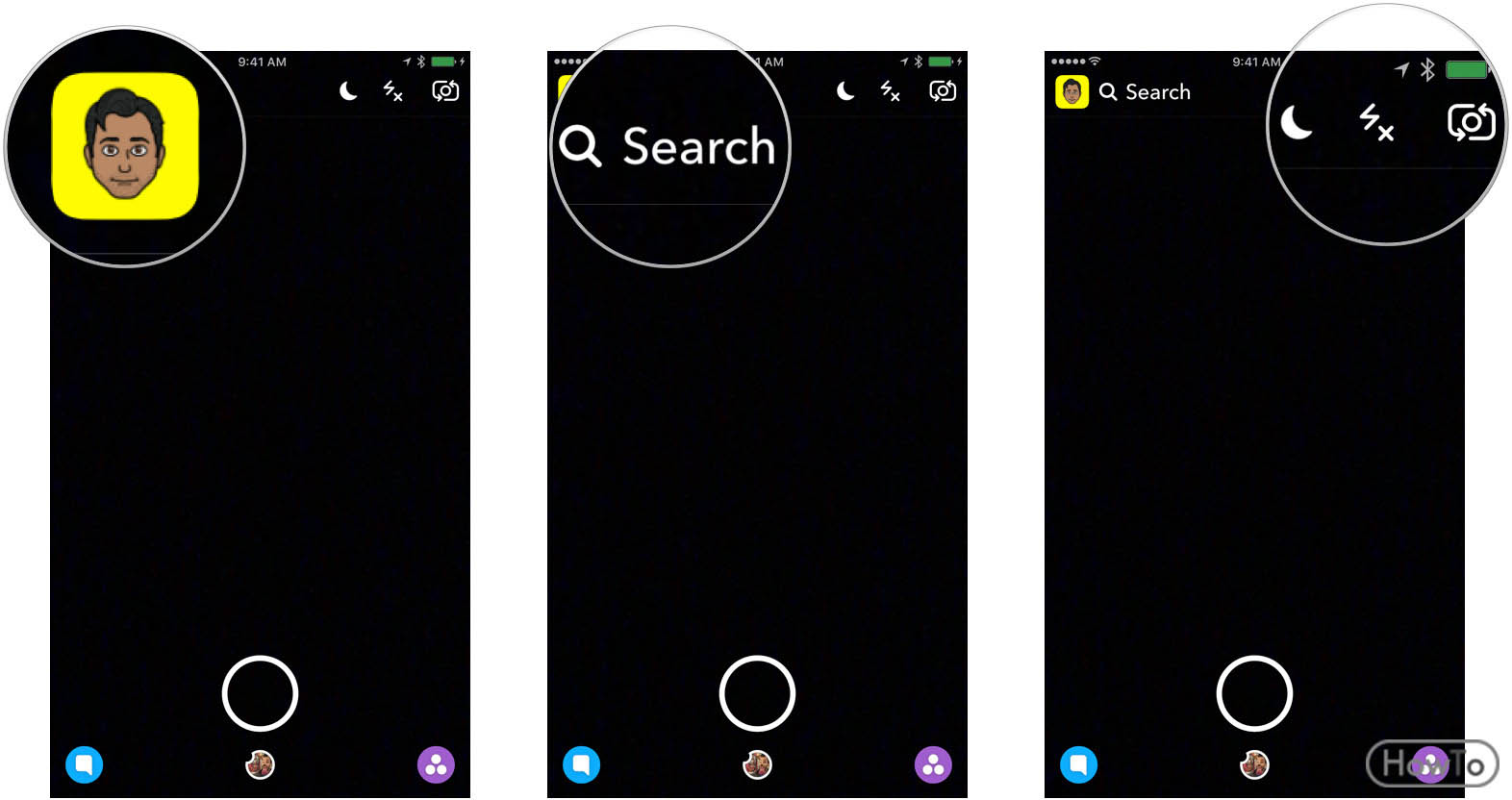 When you start the app first, Snapchat starts with the rear camera by default. So, based upon your requirement, you can change the way it is looking.
There is a toggle switch for the camera on the top-right corner of the screen.
By default, it opens up with the rear camera and a green rectangle searching for faces.
Since, the lense work by recognizing a face and then adding morphing effects on it, you need to point to one.
Of course, the Lenses are available or accessible from both the rear and front cameras.
For your own sake, and selfies, use the front camera for ease.
Access the Front-Facing Camera
Yes, there are more than one ways to access the front facing the camera so that you can quickly toggle between the two. The intuitive element in the design of Snapchat makes it so convenient for people to use and play with.
As mentioned above, tap on the circle with two arrows inside it, on the top right corner of the screen.
This is the screen that comes right when you open the app.
But, for sake of convenience you can also toggle by double tapping on the screen.
Allow the Face Recognition to Complete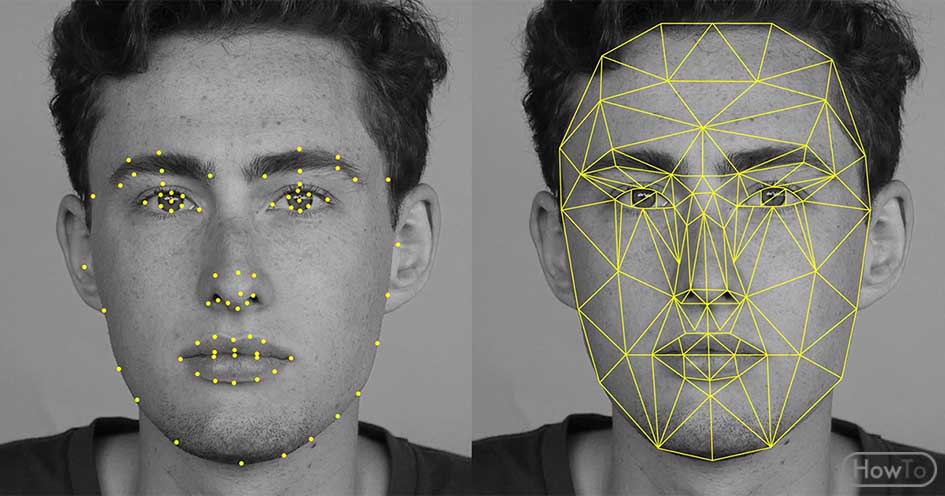 Yes, it can take some seconds and is almost instant but based on proper or improper lighting conditions and orientation of your face, distance from the camera, it can take more time.
You need to hold the phone at a distance that your whole face is clearly visible inside the green rectangle of the screen.
The green rectangle appears all around your face, meaning that it has recognized a face inside the camera feed.
Then, you need to press and hold your face on the screen when it is visible, allowing the geometric shape to complete drawing on your face. This finds the eyes, lips, and, ears to add the effects at the right places.
Select from Your Lenses Gallery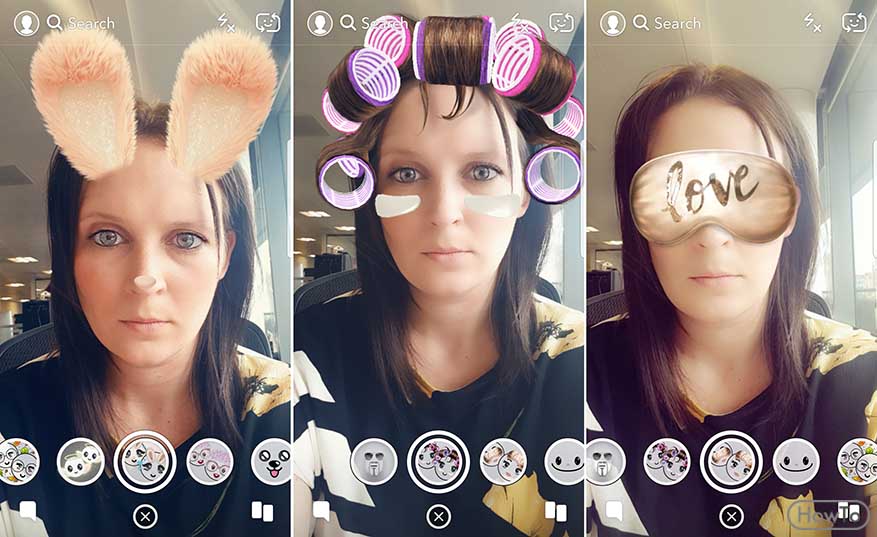 This is when the lenses in your carousal, including the ones you have purchased, appear to you and gets activated. This activates lenses are only the ones you can apply.
So, when you have a face inside your Snapchat camera feed and locked up nicely, you can see the lens gallery activated at the bottom of the screen.
You just have to tap on the lens you wish to apply, and then see it in action.
The lenses are responsive to motion, so move around a bit and see how they work. Once happy, press the "Snap Button" and your post is ready to be shared.
Some Popular and Special Lenses are Activated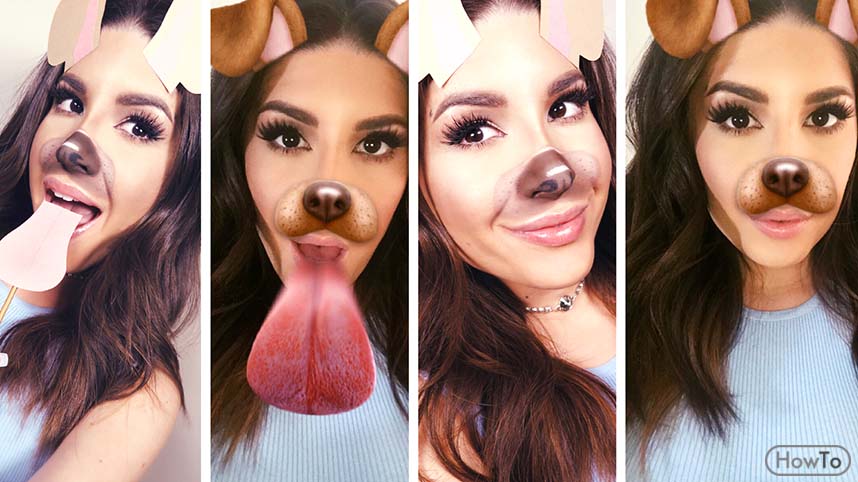 When you use Snapchat, you can find special lenses that appear only on special occasions. These add the versatility and refreshing look to your app every day you open it.
The "Birthday Party" lens is a famous one that is activated on your birthday, of course, you have to activate this in the "Settings" as well.
Also, you can find this activated on your friend's birthdays and more.
This can be done by tapping on the cake icon next you're the username and the lens is accessible right away.
Some lenses have their own instructions, such as making a certain movement or gesture for them to work properly.
Recording a Snap with Snapchat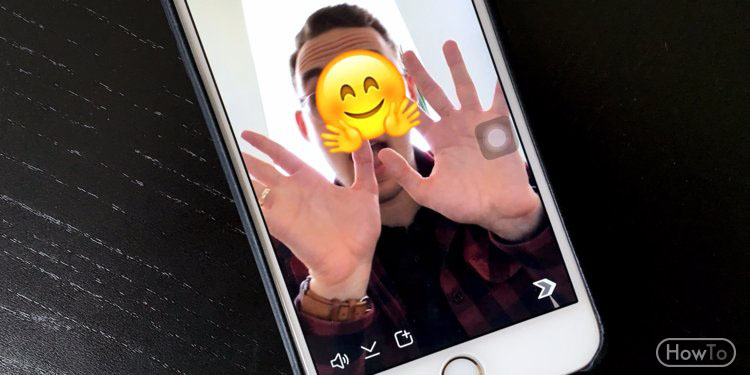 Now, we shall see some more on the final activity of activating your lenses and filters and using them on your photo. Of course, they are not available unless you record the snap.
You can record both photos as well as videos, small clips, from these lenses feature.
Simply, click on the record or capture button at the bottom of the screen and the photo or 10-second video is recorded and saved.
Of course, your device must be added to support this video and photo lenses.
Now, you can add your filters, which are post-processing modifications that you can do after taking the snap.
These include things like text, drawing, emoji, stickers and more. These can be applied in addition to the lenses feature we talked for so long.
Applying Filters, Not Lenses After the Photo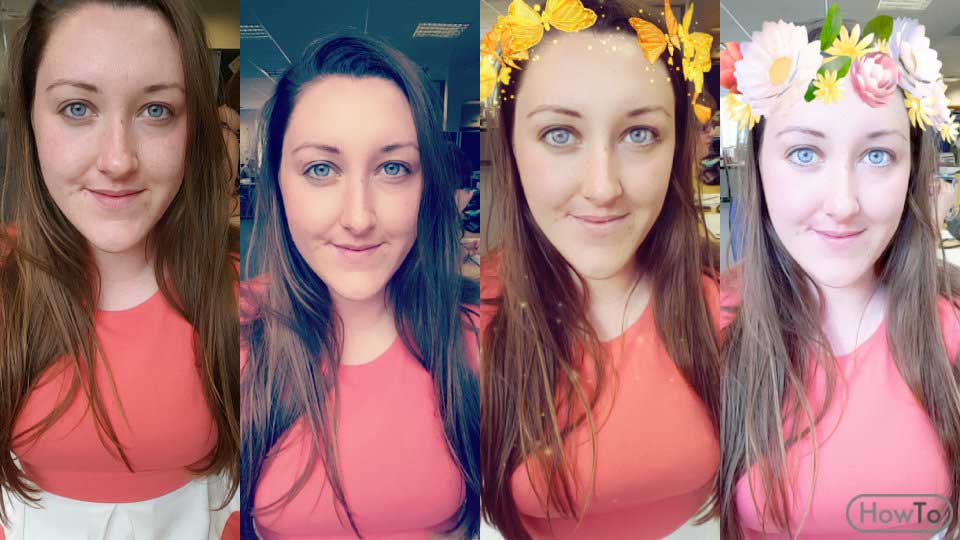 It must be remembered that people often call lenses as filters and Snapchat is all about lenses. But, it also comes with filters and there are many types of them.
There are new and location-based filters that work by supplying geo-location suggestions.
These filters can be managed from the app inside its "Settings".
Often people take a snap with a lens, and then apply the filters to add more personalization to the image that you are creating; it is also applied to videos.
Both, geo-filters and ordinary filters can be purchased from their store.
Applying and Using Filters on Snapchat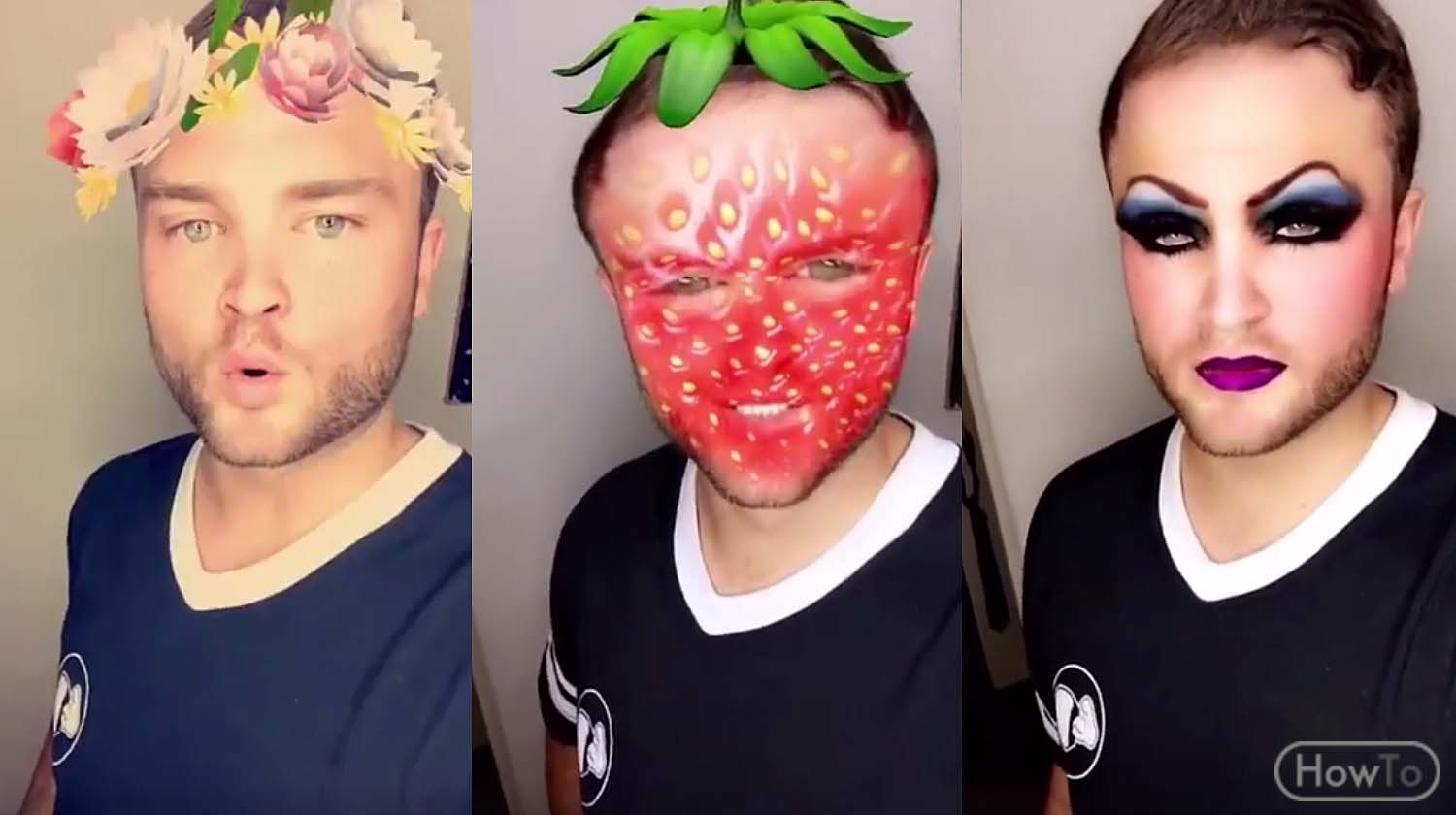 Using filters is the most basic thing that any camera app offers these days. Almost every phone manufacturer whether iPhone or Android offers them inside their camera app as well.
But, Snapchat filters are way more interactive and fun.
Just open your Snapchat app, and look at this official link.
If you have an account, then only you can use Snapchat. Once you open it, you are on the camera with the rear-cam in action.
On the top-left corner, you can find a tiny circle that will show you any stories that you may have created recently.
Here you can access a range of filters and use them.
Manage the Filters in the App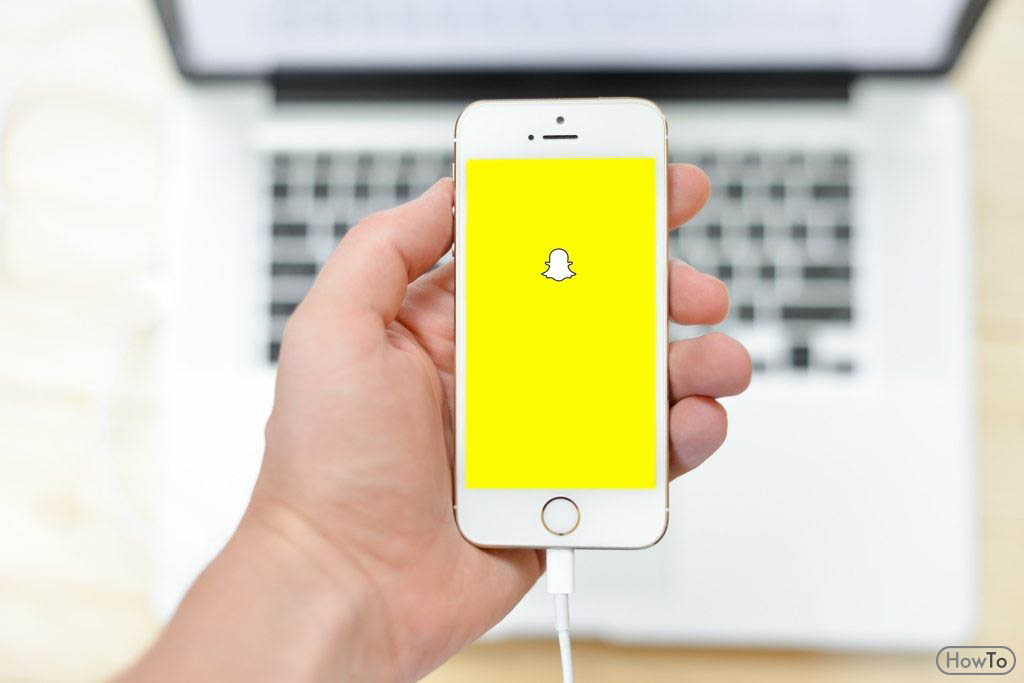 Once you click on that tiny circle, you cannot just see your recent stories, but also your profile. You can find "Bitmojis", "Trophies", and "Stories" definitely. It also shows you you're Snapchat Score which is important too.
When you tap on the cog on the top-right corner of your profile page obtained above, you get access to your repository.
You are inside the settings. Go to "Manage and Filters". You must toggle this to make it enable or on.
This asks for permission to allow Snapchat to access your location. Of course, this gives you more filters based on your geographic location.
Now, you can start testing your filters, as they have been enabled/activated from inside the settings.
Test Your Snapchat Filters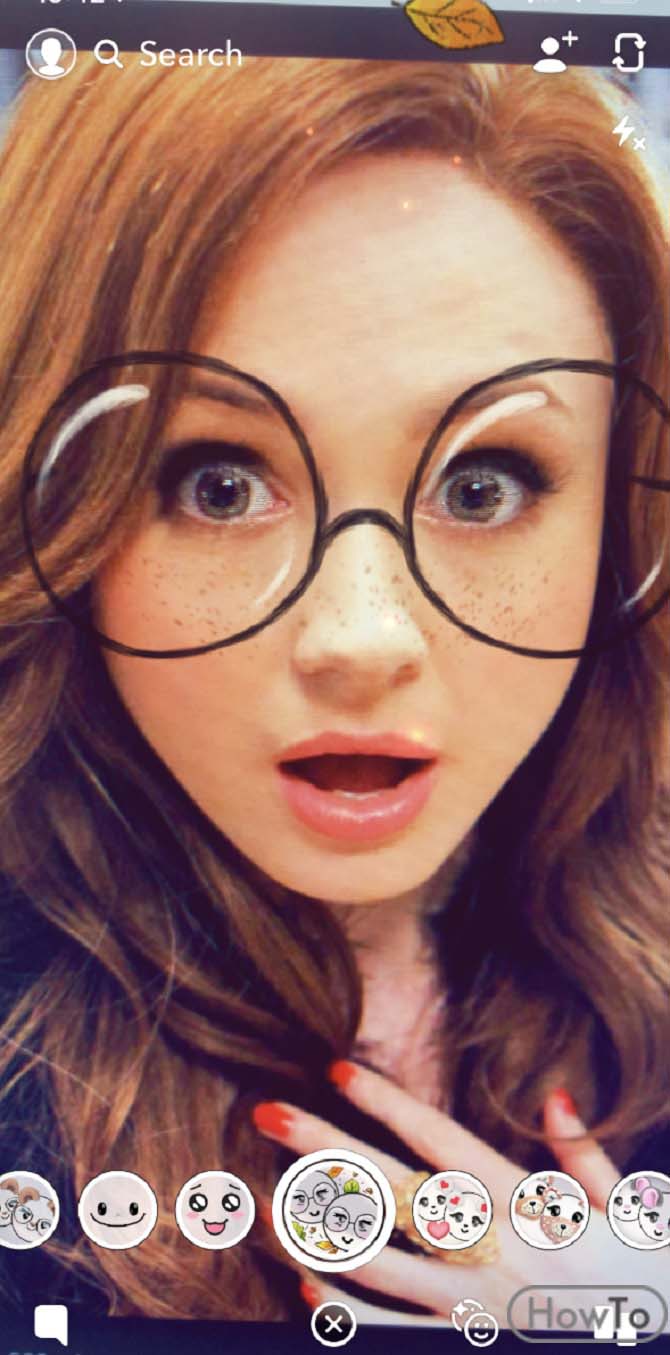 Always swipe left to access the filters that are available to you and you have to do that right after you take a snap. That way you can do a lot after the lenses are used.
You need to return to your camera by tapping on the back button.
You can start testing them by tapping anywhere on the screen and then you can find few circles appearing on either side of the buttons you usually use to take snaps.
Now, the filters are activated and they are ready to be used.
You can swipe either way to apply a filter you need.
Of course, Snapchat is interactive and based on whether you are using the front or rear cam, different or more filters may be available to you.
Apply and Tap on the Circular Button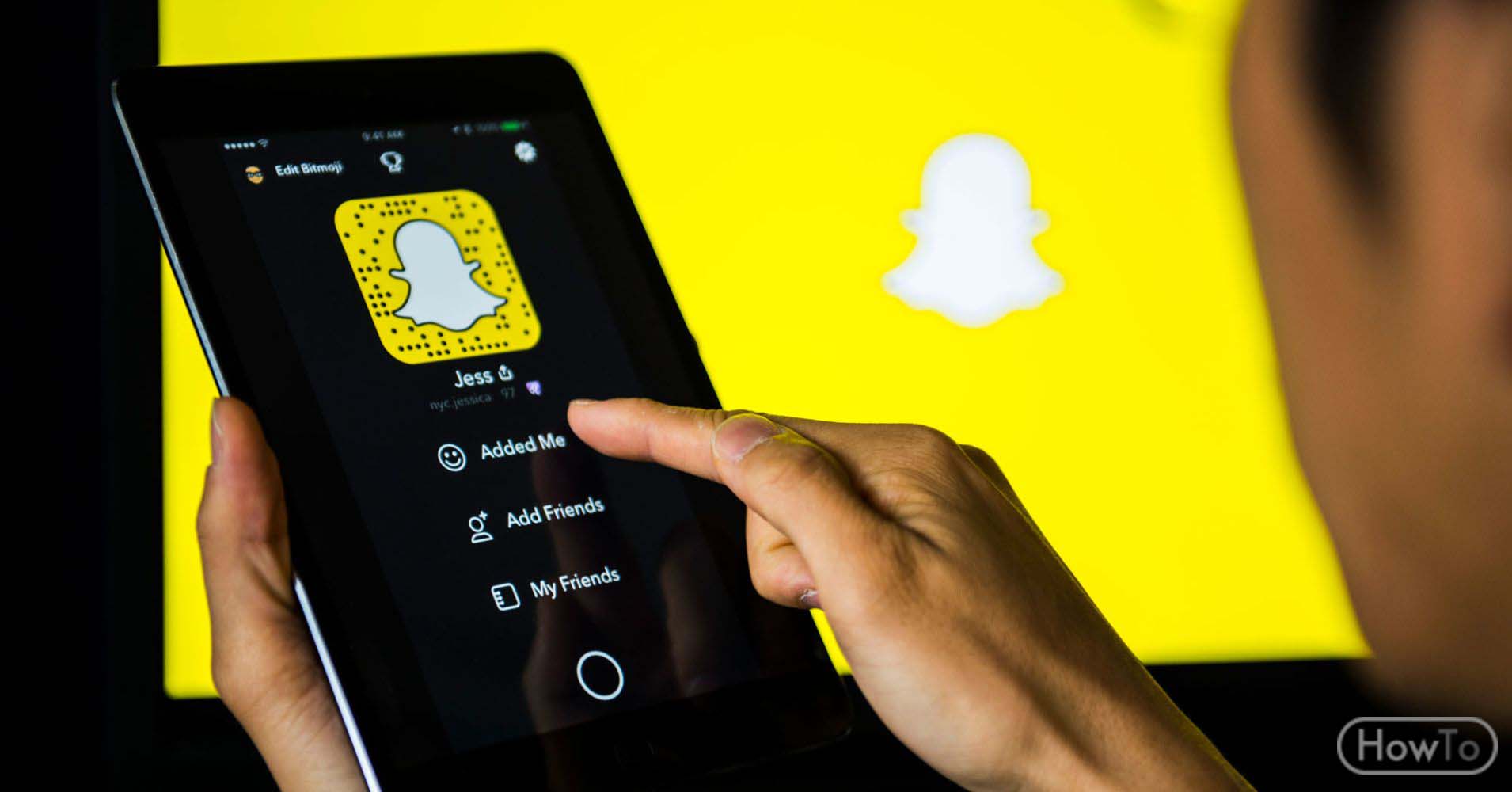 Once you have activated the filters either with the rear or front cam, you can apply them again with a single tap. For most of the filters, Snapchat asks you to find a face.
You have to press the circular capture button to take the snap, and this feature will be applied depending on the one you had selected back then with the swipe.
Now, you are not completed and want to add some more customizations. Yes, you are free to do so.
Snapchat filters are really odd and different than the others because of their nature.
Then comes the next set of titles called the geo-filters and they have their own specialty.
Activating Geo-Filters for Your App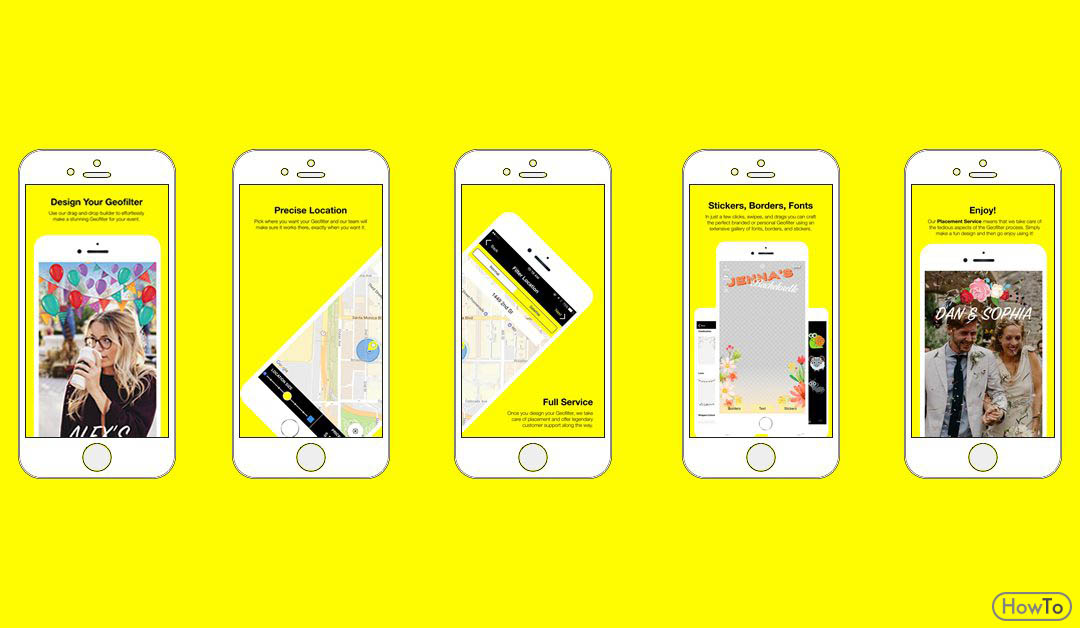 Once you have downloaded and registered with the Snacpchat, you can start doing whatever you wish and all. But, for adding and applying filters you need to enable some of them.
For example, geo-filters use the concept of where you are located to give you location-based filters.
Go to "Settings > Privacy > Location Services" and finally select "While Using The App" for the iOS. While on an Android, it is fairly straight-forward.
Just go to "Settings", "Location" and turn on.
These registers change just like the normal filters do and keep shuffling and rotating too based on the day.
You can also access them with a simple swipe left and right just as with the above normal filters.
On-Demand Geo-Filters are Very Special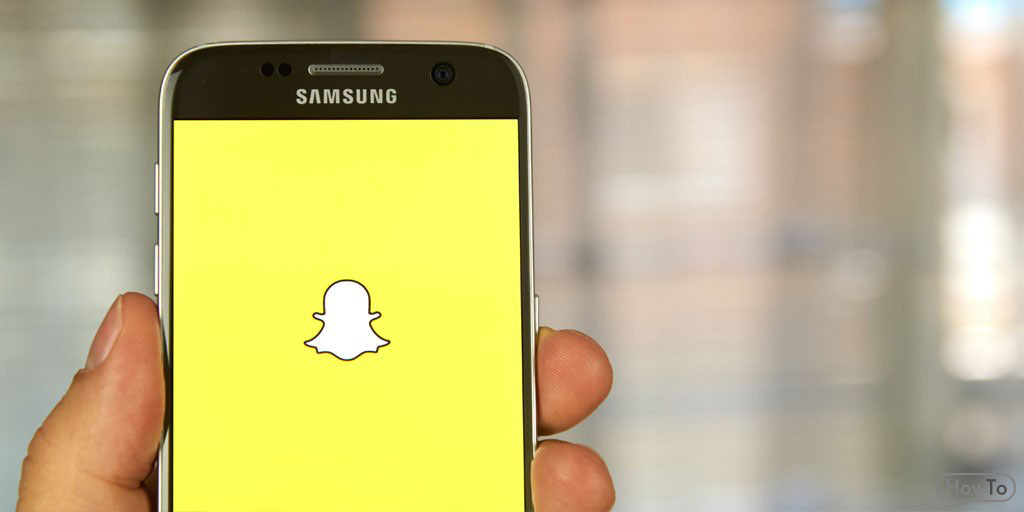 You might have heard about these filters that are very special and use a combination of customizations and location-based filters. They may be available during a special time of the year or season and so on during some special event like a sports match.
Snapchat encourages people to make their own filters as well and share and have fun with their community.
You can create a filter for a specific time, place and event and access it and share it using the Snapcode.
Personalize Your Snaps Further Using Add-Ons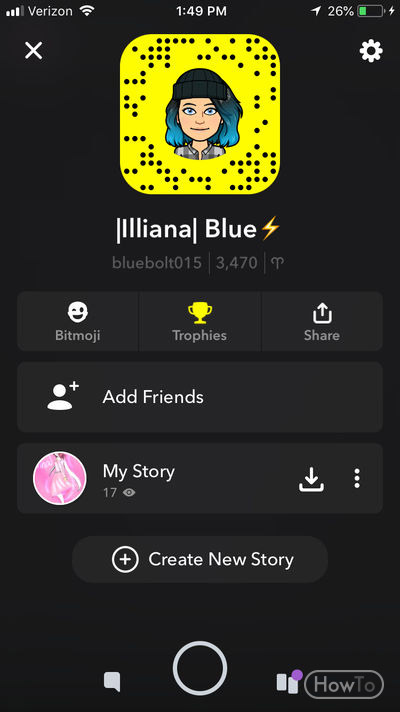 Once you are done with taking the snap with a lens and filter or filter, your picture or video is saved. But, that does not mean that you cannot modify them any further.
In fact, clicking on the picture you had taken will give you options to further customize it and add your own things.
What about adding some text and sending it to your friends? You can do that now.
There is a "Pencil" icon that lets you draw things onto your taken snap and it really easy and simple to use.
Clicking on the image, and see on the top-right for additional options for editing the current image.
Add URLs and More After Filters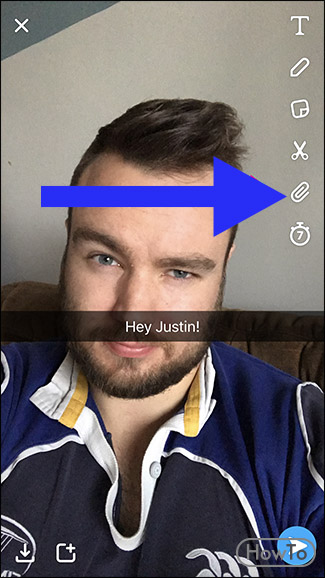 Once you have activated and added a filter to your snap, you can further add things like drawings. But, do you know that you can also add URLs just like you do in a doc?
There is a stopwatch that lets you vary the time for which this post will be available to your friends.
You can use the URL paperclip icon to add links to your filter.
You can add sticky notes ad Bitmojis and even gif on the top of your filters. The sticky filters are filters that change depending on time and added on top.
Create Your Own Custom Filters and Activate Them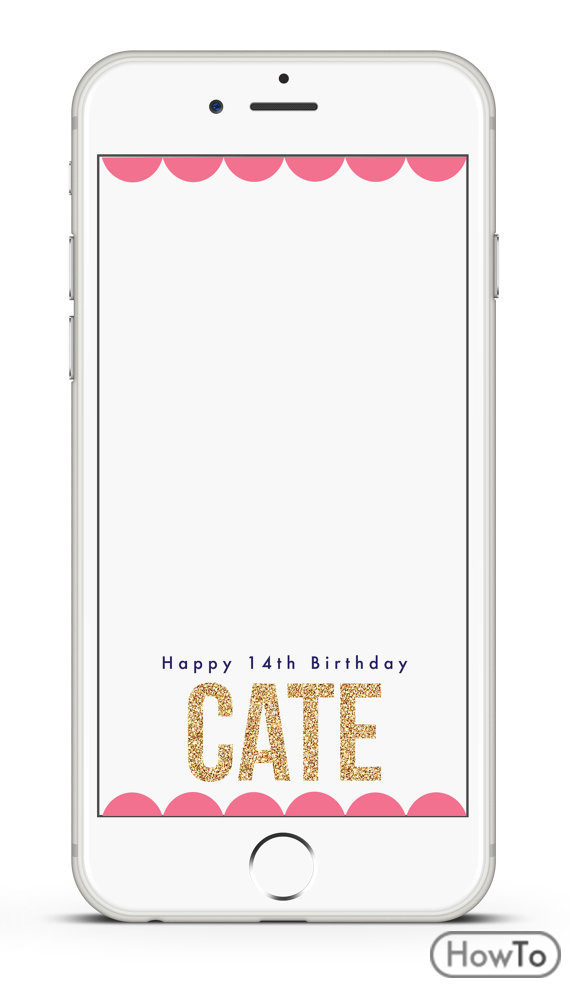 This official link from Snapchat – https://support.snapchat.com/en-US/article/create-odg-snapchat tells you how you can create your own filter and share it with others.
You can do so inside the Snapchat app where you are given a template to edit and this makes the template editable.
You go to "Filters & Lenses" inside Settings of your Profile.
Select filters and then tap on the button on the top-right corner to create a new Filter.
You can choose what this filter is for and choose from one of the available templates. Then, your template is editable.
You can add Friendmoji, Ad Sticker, and more. There is even a "Search Bar" to locate things quickly.
TIPS
You can activate filters, create your own and add various things like timers, access schedule and more
You can combine lenses, filters and make lots of customizations to your own liking.
Source:
https://www.makeuseof.com/tag/how-to-use-filters-on-snapchat/
https://www.techradar.com/how-to/how-to-use-snapchat-filters-and-lenses
https://www.digitaltrends.com/photography/how-to-use-snapchat-filters/