How to Add Effects on Snapchat
The social media for sharing pictures, Snapchat has evolved into more than just a picture-taking app. It has made strides in getting people engaged and for hours. It is based on some incredible visual image processing and image detection technologies that we have seen in apps so far. This article will take you through some of them and teach you how to add amazing effects to your posts in 20 steps.
Technological Advancement inside the App
The latest trends starting with image detection using AI or next-gen trendsetters like AR and VR are on their way. Snapchat has found ways to use them for adding effects, filters and more to your snaps.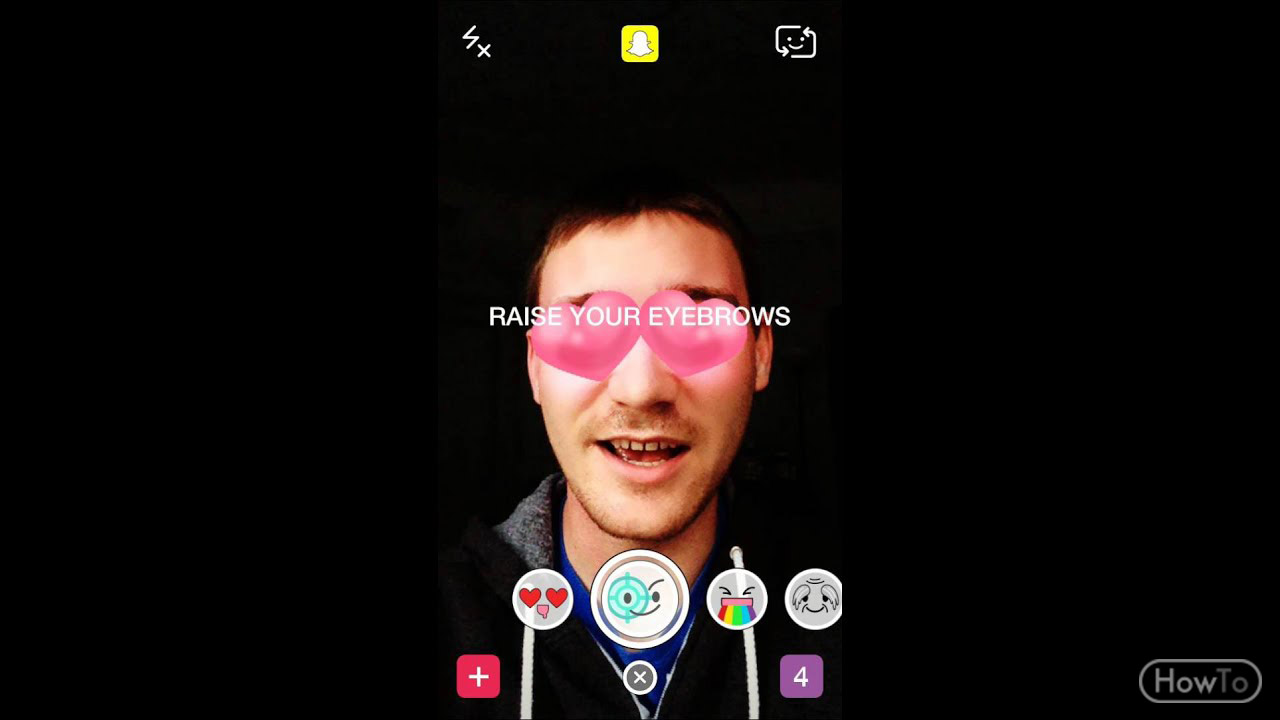 The classic filters like the ones on your smartphone's camera app have been there since its inception.
Then, they started adding filters that acted upon geographic location, and time of the day.
Then filters used real-time events or weather for relevance.
And, now AR is the new thing that Snapchat wants to integrate into depth.
Being a Regular Snapchat User
For those youngsters who are regular Snapchat users, this might be boring. You might know more stuff, tweaks and tips than most of us. This is for beginners to the party.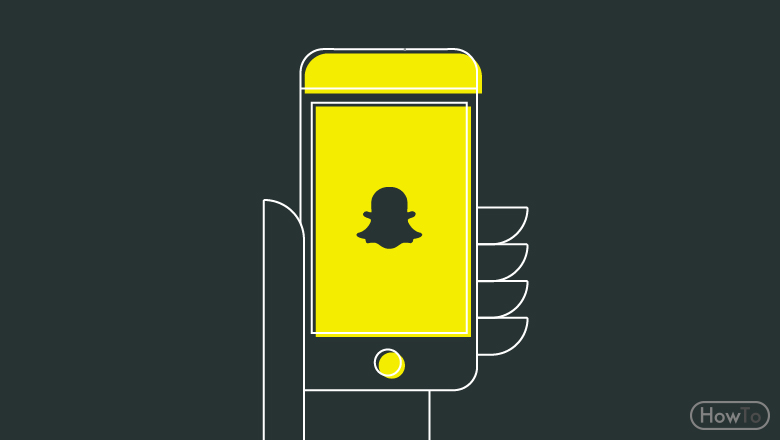 Playing with your phone's settings was the best pass-time back in the days of feature phones.
Playing with settings inside each app on your smartphone is the latest trend.
If you are not a power user, you are missing more than 95% of these innovations.
For the regular Snapchat user, they can use the app more easily and fruitfully, maybe even creatively.
Enable Filter Effects in Your App
Before you can learn to use the effects Snapchat has to offer, you must learn to allow them or enable them on your device, inside your app, after you have installed it. Then, of course, you go to learn how to take a picture or video.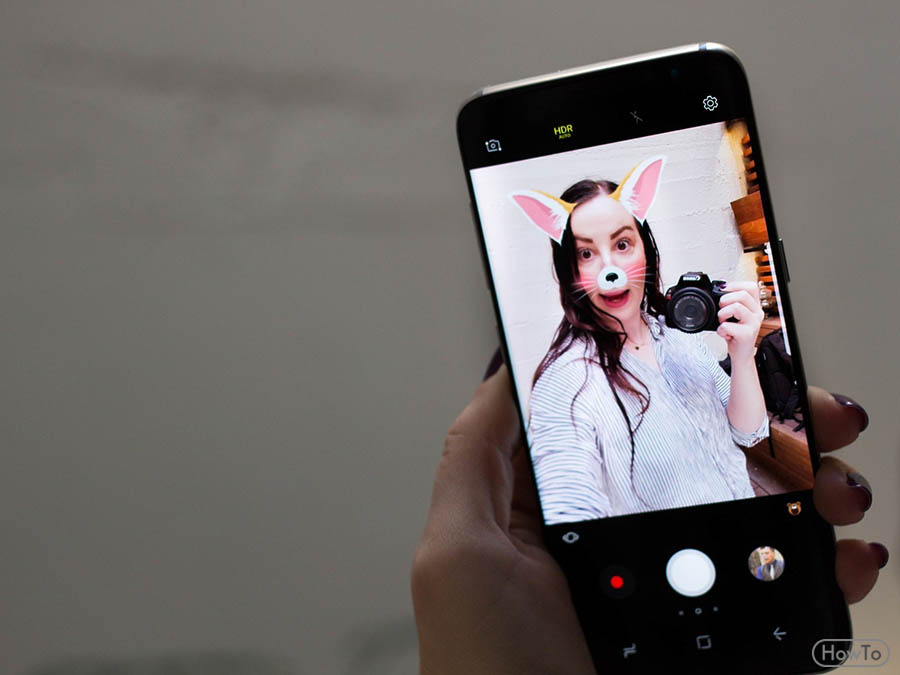 Know where to look and you are doing well.
Enabling these filter effects is a simple process, and also checking if they are already.
Both "iOS" and "Android" have them simple enough and with latest updates, it is even easier.
The first way is to locate the settings, which you can do in several ways and then go about making changes to your preferences.
Find the Settings inside the App
All you need to do s get to your settings inside the Snapchat app. That will allow you to check or enable the various filter effects you can have.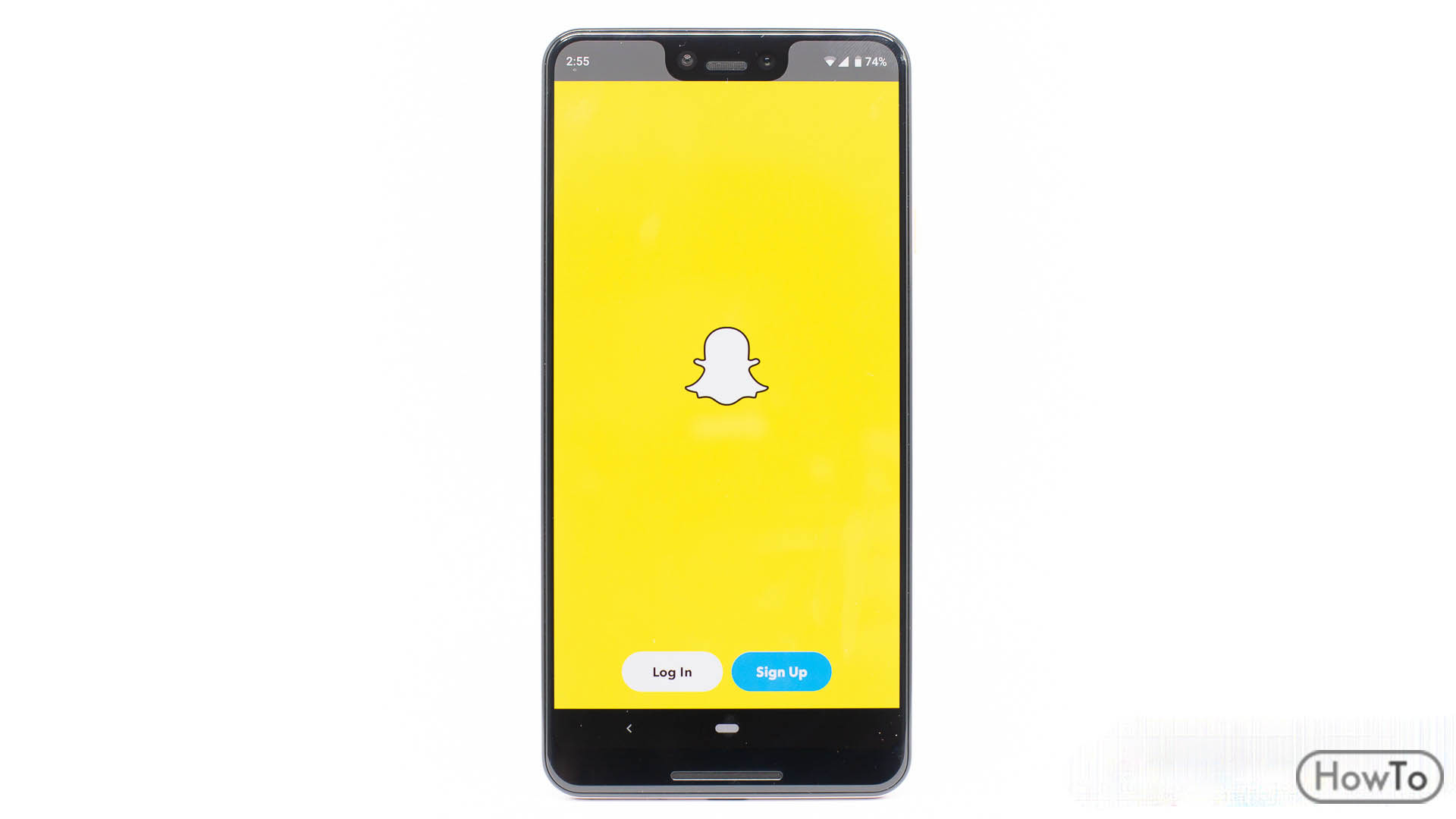 The settings can be reached via sliding down from the top when the app starts with the camera interface right at launch.
If you have a Bitmoji – https://support.snapchat.com/a/manage-bitmoji as with latest versions, you can tap on it, usually present on the top-left corner.
You can also have a silhouette portrait there to tap on. This takes you to a profile page where you can find settings using a cog wheel at the top-right corner.
Get to the Point
Once you have tapped on the settings and reached inside of it, you can see at a long list of items in the menu.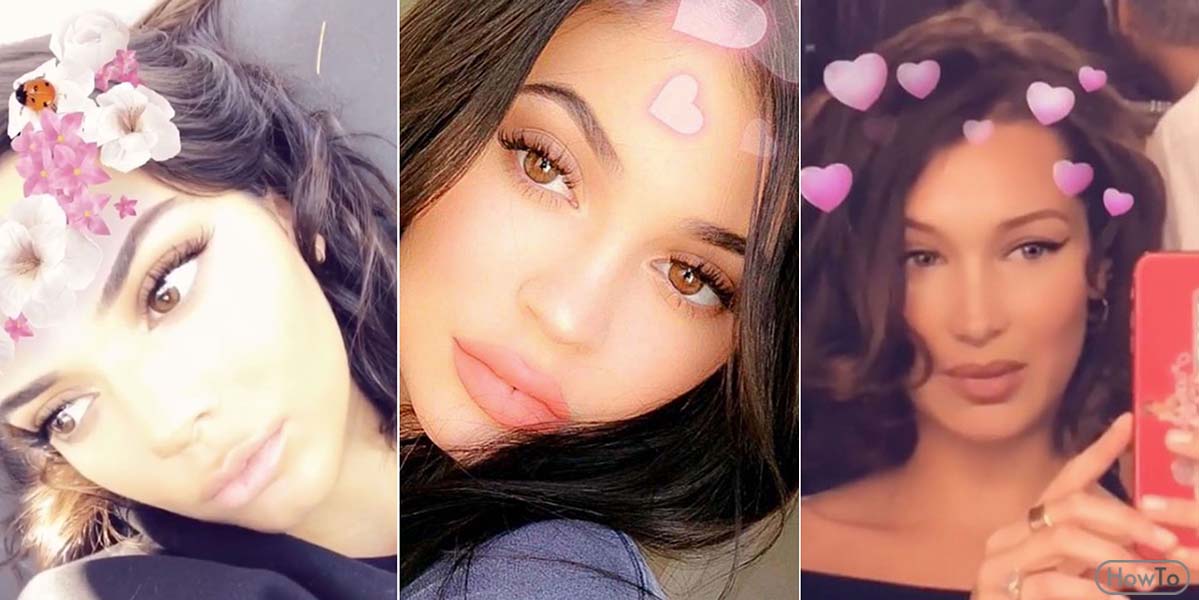 You have to scroll down through the menu until you locate the "Additional Services" category.
Then, you must choose "Manage Preferences" and then you get your Snapchat's preferences.
This also brings up a lot of options, but we are now interested in just "Filter" effects, so we tap on that.
The only way to see if that is enabled is it has the box checked with the tick mark in it.
Consider the "Travel Mode" as Well
If you have already checked the box or found no option to do so, it might mean that the filters are automatically enabled by default.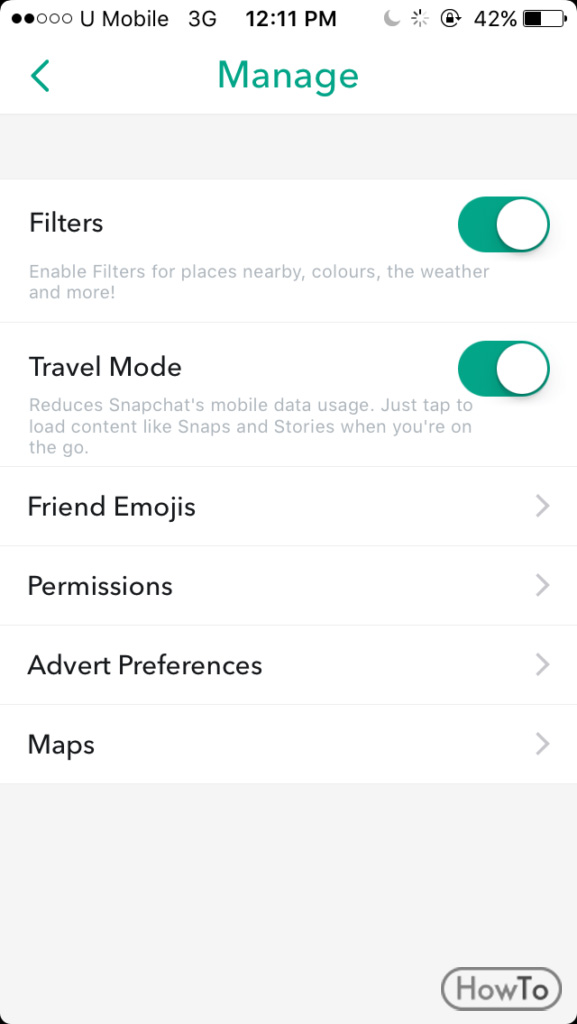 Apart from that, you can see another item in the list called the "Travel Mode".
This means that your filters are available to you all the time, but when Travel Mode is checked as well, the app is going to save your battery.
It will not load snaps in the background when traveling, though your effects will be available to you.
Accessing the Filter Effects, After Taking the Snap
Before you get to the point of shooting random pics and applying random filter effects, it is time to discuss how to get this app take snaps in the first place.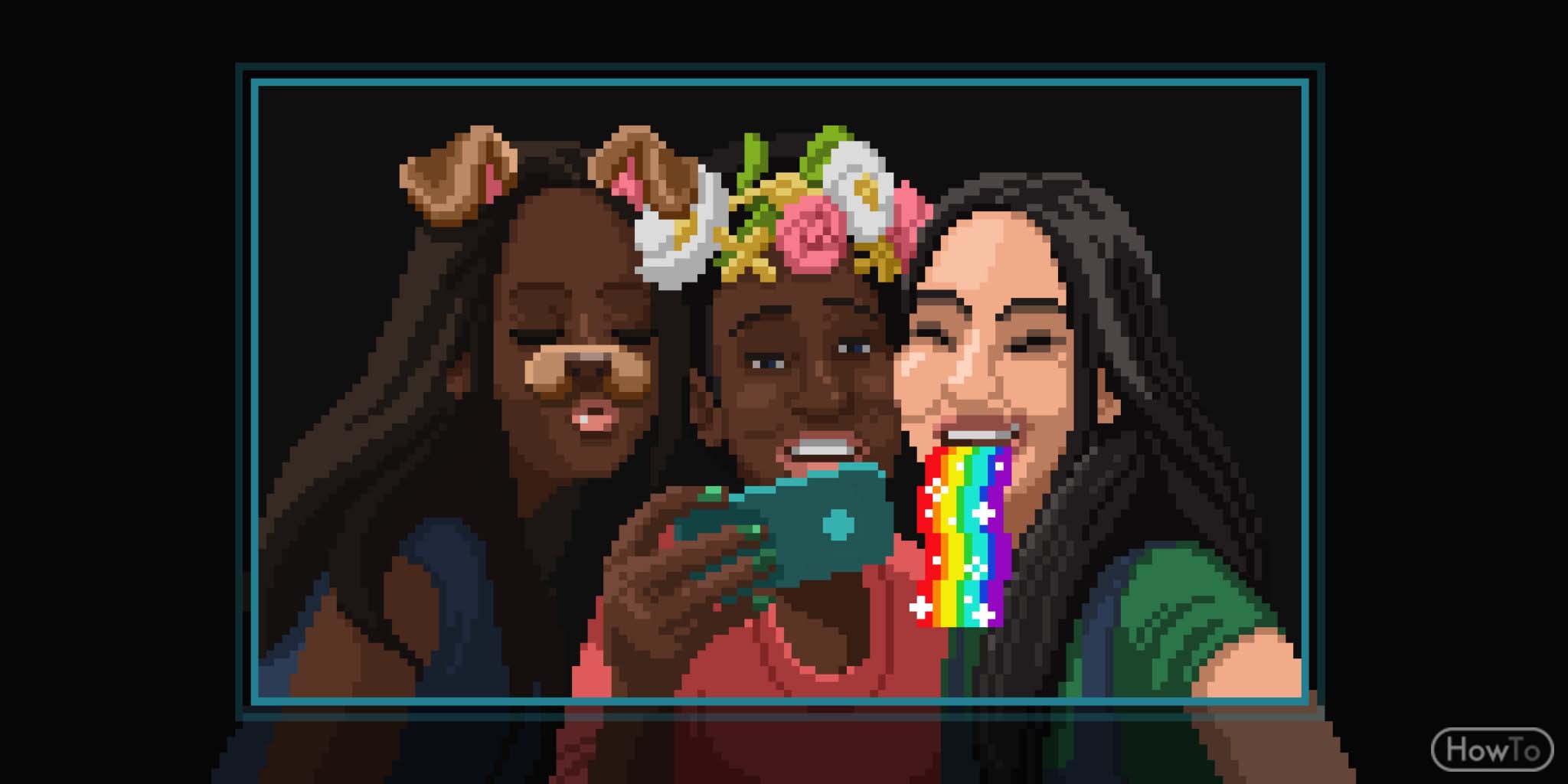 By default, the app launches the rear-camera and you can see what the camera is seeing inside the home frame of the app.
Now, you can choose to flip the camera to the front one or do something else.
But, basically, pay attention to the big circle at the bottom-center of the screen. Tapping this once takes a snap, but pressing and holding it takes a video up to 10 seconds (at max).
You can take videos less than 10 seconds, but not more than that.
Snapchat's Editing Basics Effects
Now, we saw above how to enable the filter effects, but there are also several others that you are presented with after taking a snap, and many while taking a snap.

Once you snapped a pic, you can see it and you can also find a few icons appear like a pop-up on the screen.
These are your basic editing tools and you can use them to customize the post as you like.
You can find the "T" symbol referring to the effects of adding texts on the picture.
You can find a pencil tool, for editing more.
You can add emoji is here too.
There is an icon like a "Paper Clip" to add stickers to this snap or video too, and this sticker allows you to add the emojis to your snap.
Different Types of Filters to Choose
Now, we are going to give some information on various types of filter effects, apart from the basic editing that you just read and, we shall discuss them in detail too later.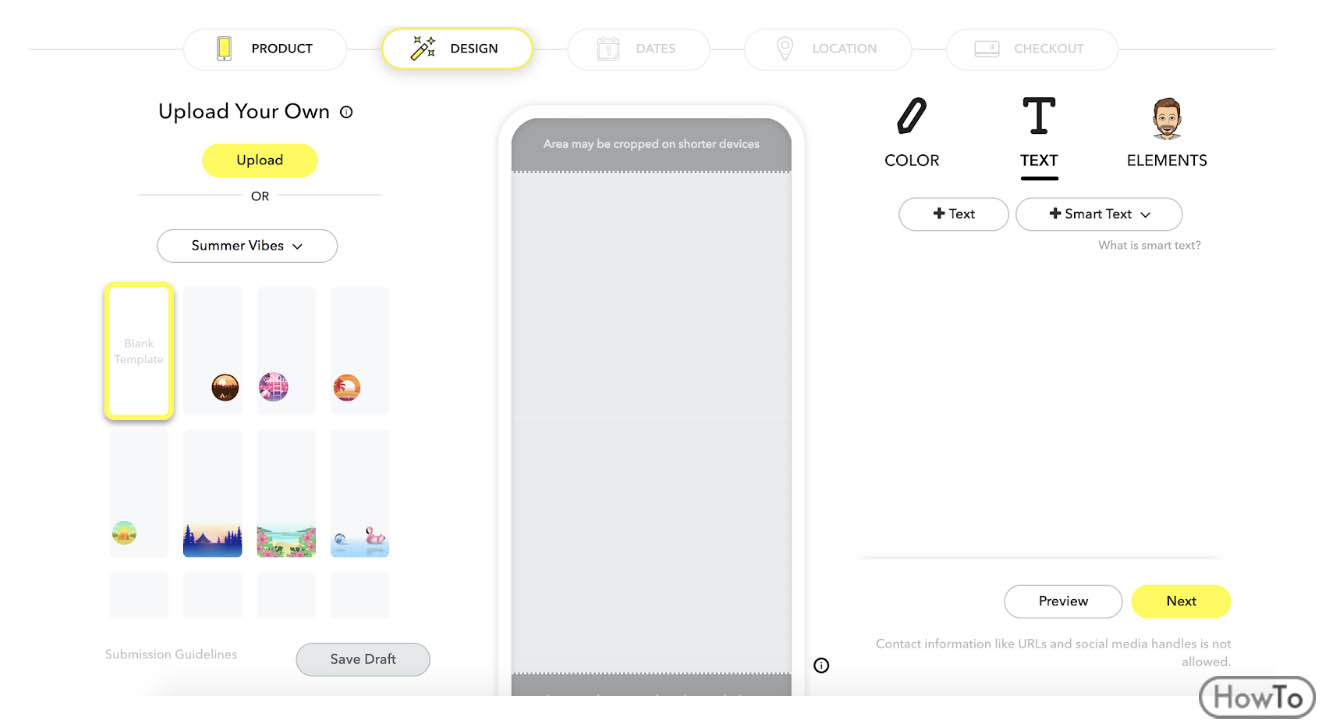 There are the most basic filters effects called "Color Filters" and these are enabled always by default.
Then, there are those "Overlay Filter" effects that give your snaps relevant information like location and time.
For example, depending on your altitude you can get an overlay of height, and depending on your speed, you can get a speed overlay too.
Advanced Filters to Check
The most popular ones that come to mind are those which take geo-location services into action. This will need to enable by giving Snapchat access to your location via GPS.
Not every town or city has a geofilter, but those who do can use it for various purposes.
Some cities may have individual geo-filters based on different locations inside the city itself.
Then, there is the day of the week filter effect that adds the day of the week with some nice text on top of your snap.
These are not plain texts that you can write using "T", but these are pre-designed and colorful.
Talking about the New Type of Filters
If you want to just have some amazing effects, you need to try these two kinds of filters. They are different and very specific at the same time. Advertising is how Snapchat makes its money.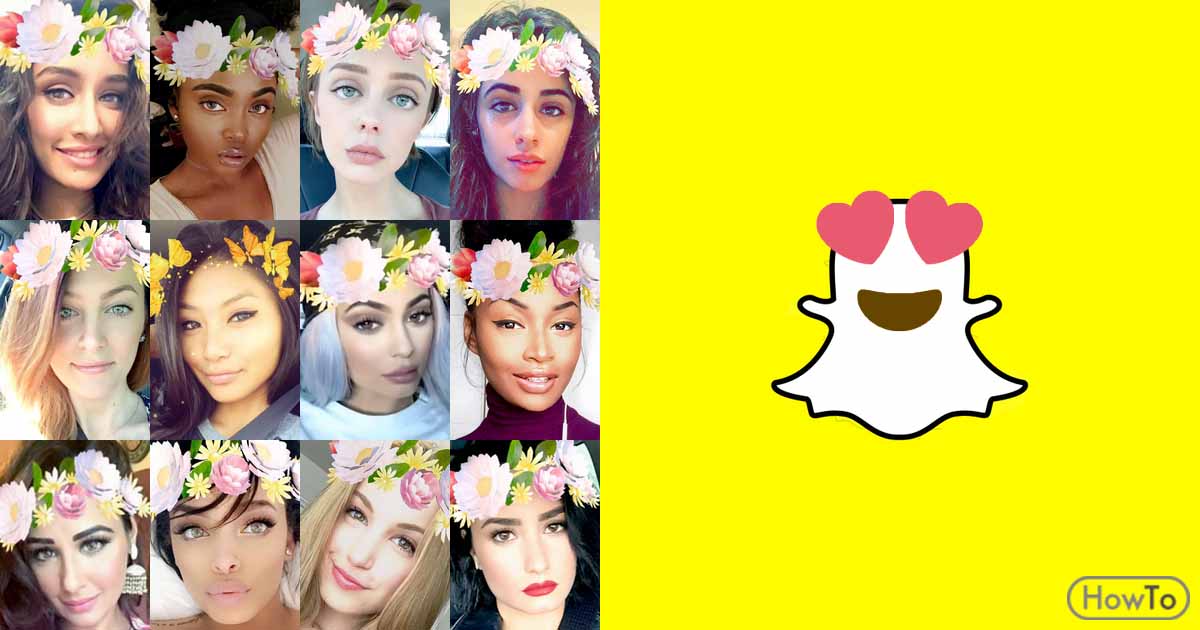 So, for advertisers everything from movies to Walmart's product sales, you can find something called "Sponsored Filters" effects.
These filters will show up in your feed regularly based on location and all. You can easily identify which ones are sponsored and which are not.
You can find the word "Sponsored" somewhere inside the filter and can easily identify them. If you choose to use them, the "Sponsored" word will fade away from the snap.
Then, there is something called "Bitmoji Filter" effects. These are comic strips that appear as stickers inside the app.
Expand Your Filter Effects Usage
If you wish to improve the type, effects and make them more custom, you can do so with Snapchat. It is all about giving you the flexibility of making your own snap.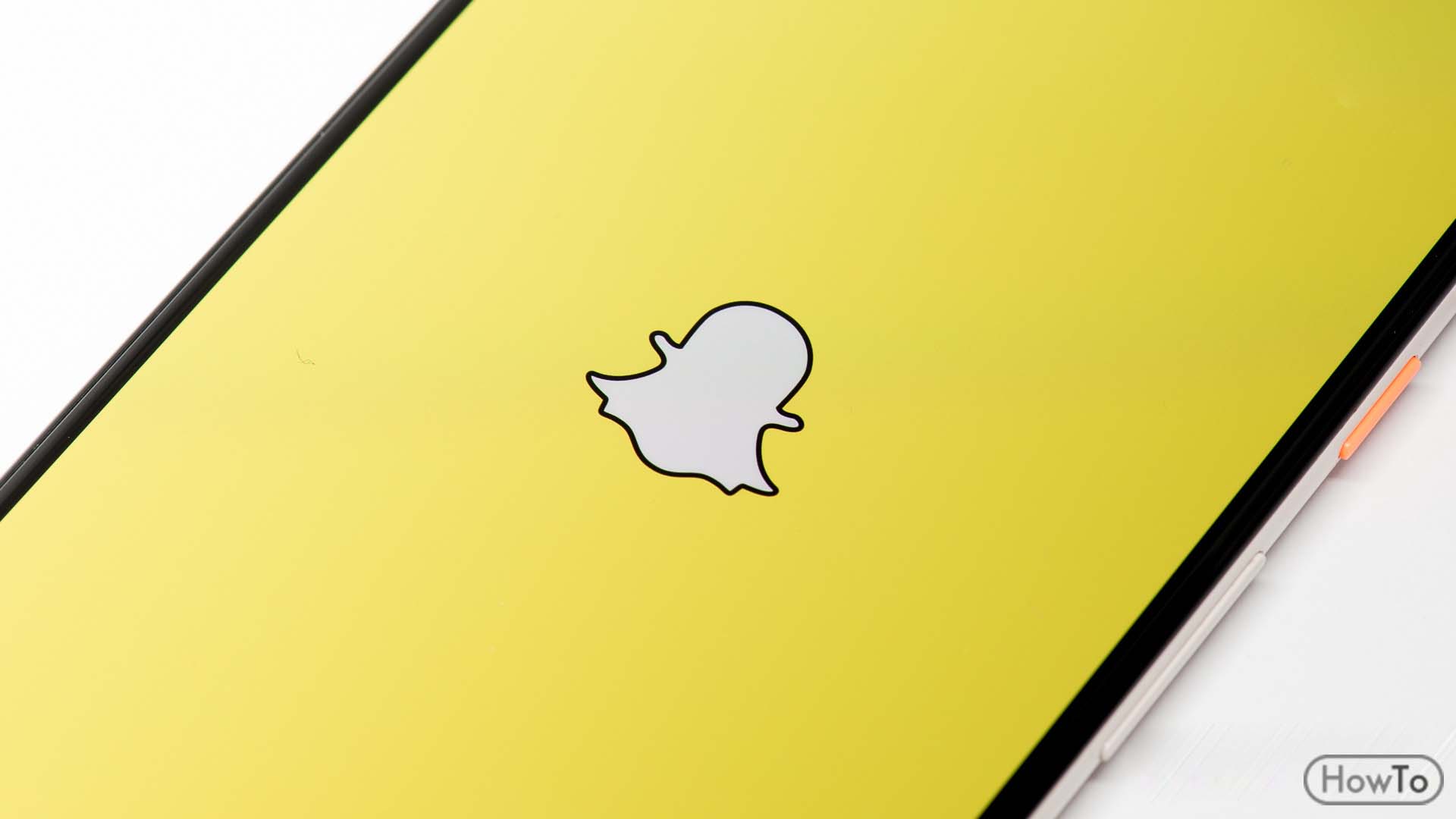 Snapchat offers much more than the filters and effects that we have covered above, so far.
They have added AR or augmented reality filter effects and are working hard on them.
There are custom geo-filters too that you can use.
Then, you can combine and expand the filter usage, for example, using color and geo-filters together.
These together can create some amazing effects and customizations for your audience.
Adding Expanded Combined Filter Effects
Even though swiping through the filters changes the appearance once at a time, you can continue to add effects one after another. Your effects will be saved into a separate snap each time if you choose to.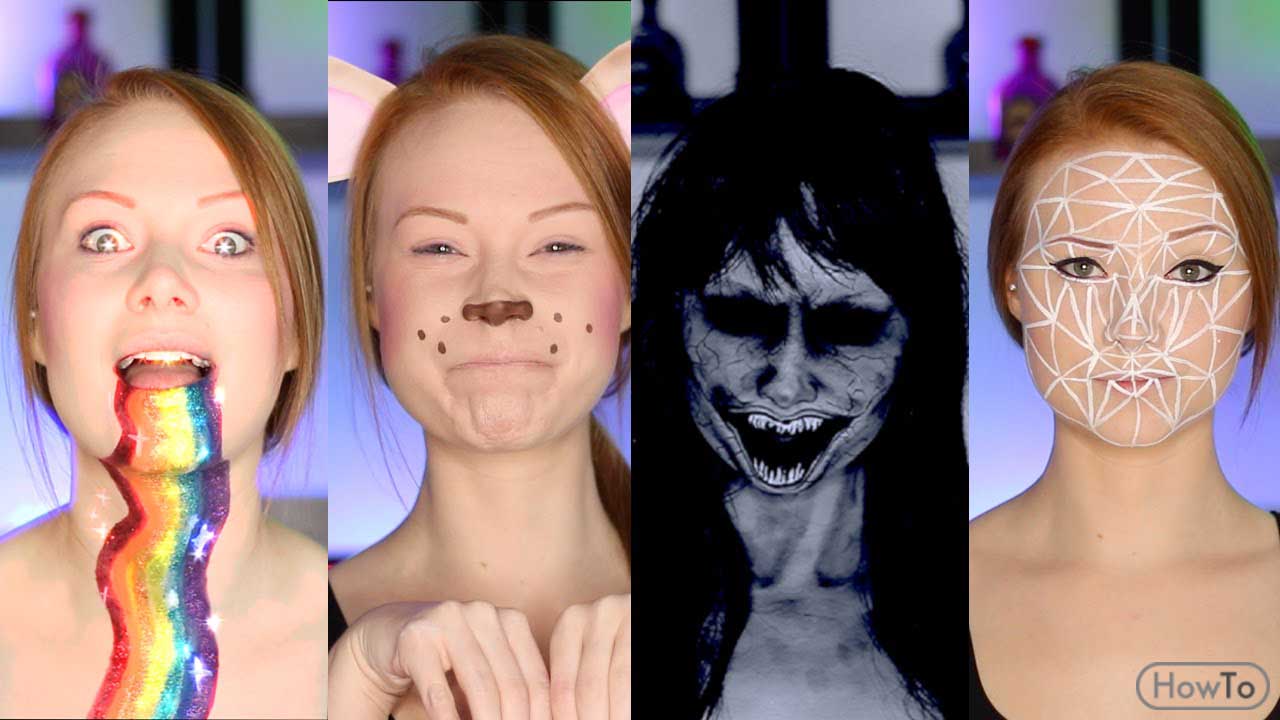 First, it is possible to use more than one filter at a time and, second is that you can only use two filters at a time.
When using Snapchat, you can choose a filter and holding down with a finger on the screen you can swipe with another finger to find another filter.
That way, having one filter applied, Snapchat allows you to apply another filter on top of that and see how it looks.
That way you can do a black and white filter along with the time of the day filter, for example.
Limitations of Two-Expanded Filter Usage
There are some limitations in a way of using two filters at the same time. These limitations are mainly on the second filter, in a sense.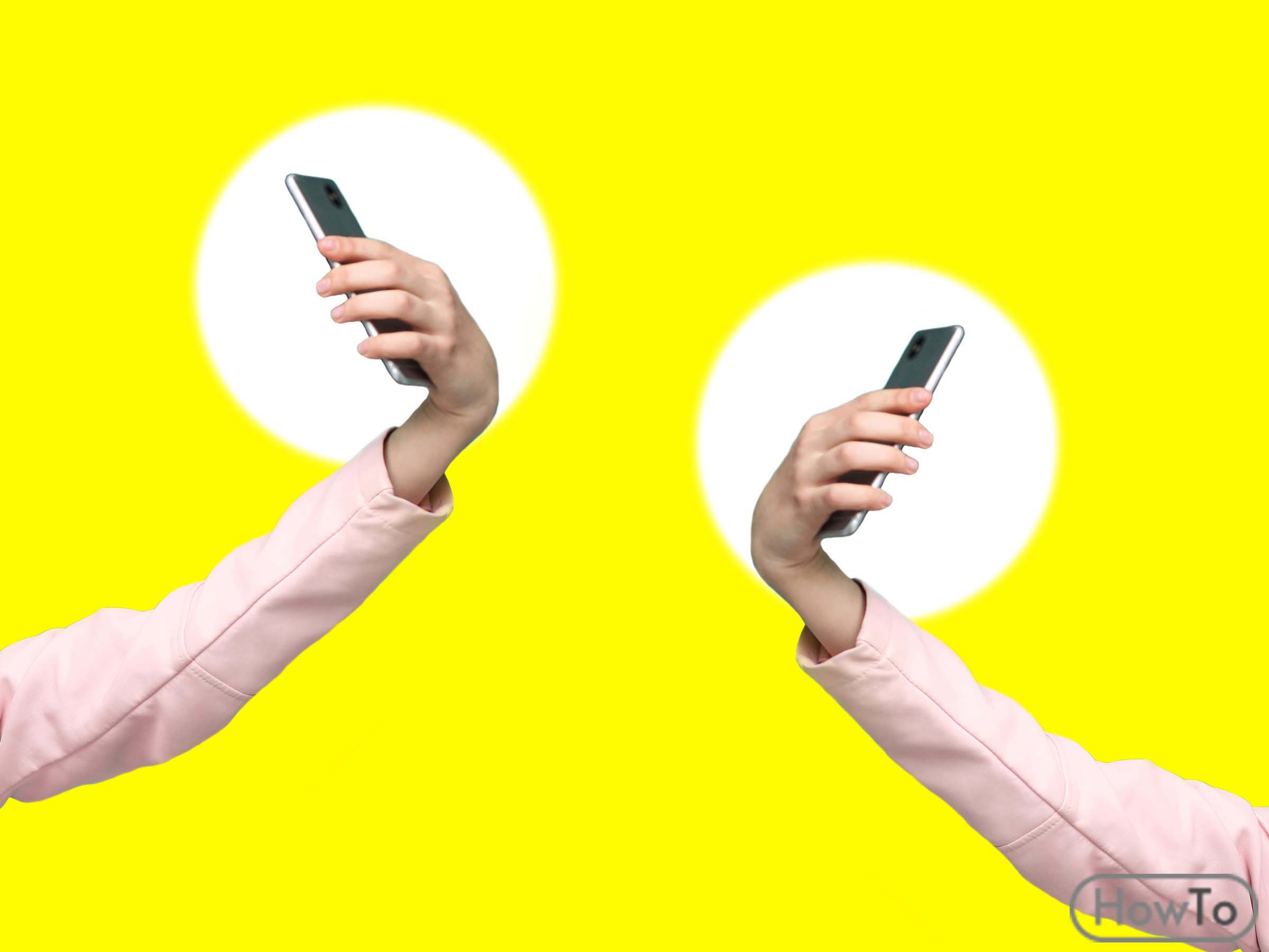 The filters do not work in compatibility with each other, that is, the app does not realize which is which.
If you choose to add two filters like time and temperature, the two filters use the exact same spot in the picture and won't work together.
For example, the battery and the day of the week will overlap and show at the same place and that is not how you would like them to be.
Customizations to Traditional Filters
If you want you can do something about the problems we faced above. There is a trick that Snapchat hides from the users, and that is what we have here. It is even better than the two-way method above.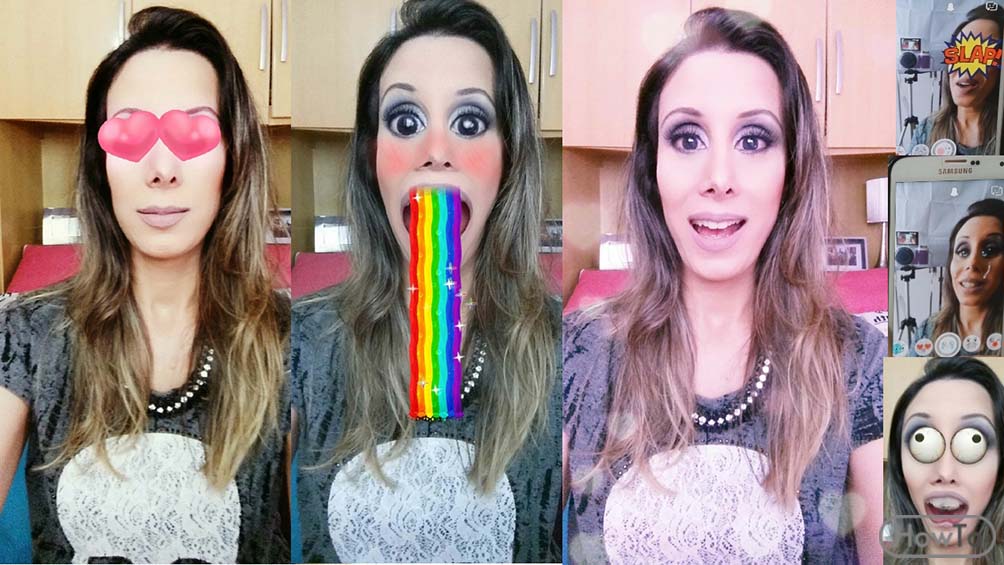 The overlay filters like time, temperature and seed can be customized if you wish to do so.
If you tap on them, each of them has brand new filters effects inside them and gives you additional information or new info.
Now, here you can make some changes and edits like changing the format of the filter itself, such as the place where the time appears.
These are best explained with examples and you can access them simply by tapping once, twice or three times on the filter itself.
Examples of a Bunch of Options
Now, the filters like "Speed" or "Weather" come with a few varieties and formats in which you can use them. These include changing the format of time or location.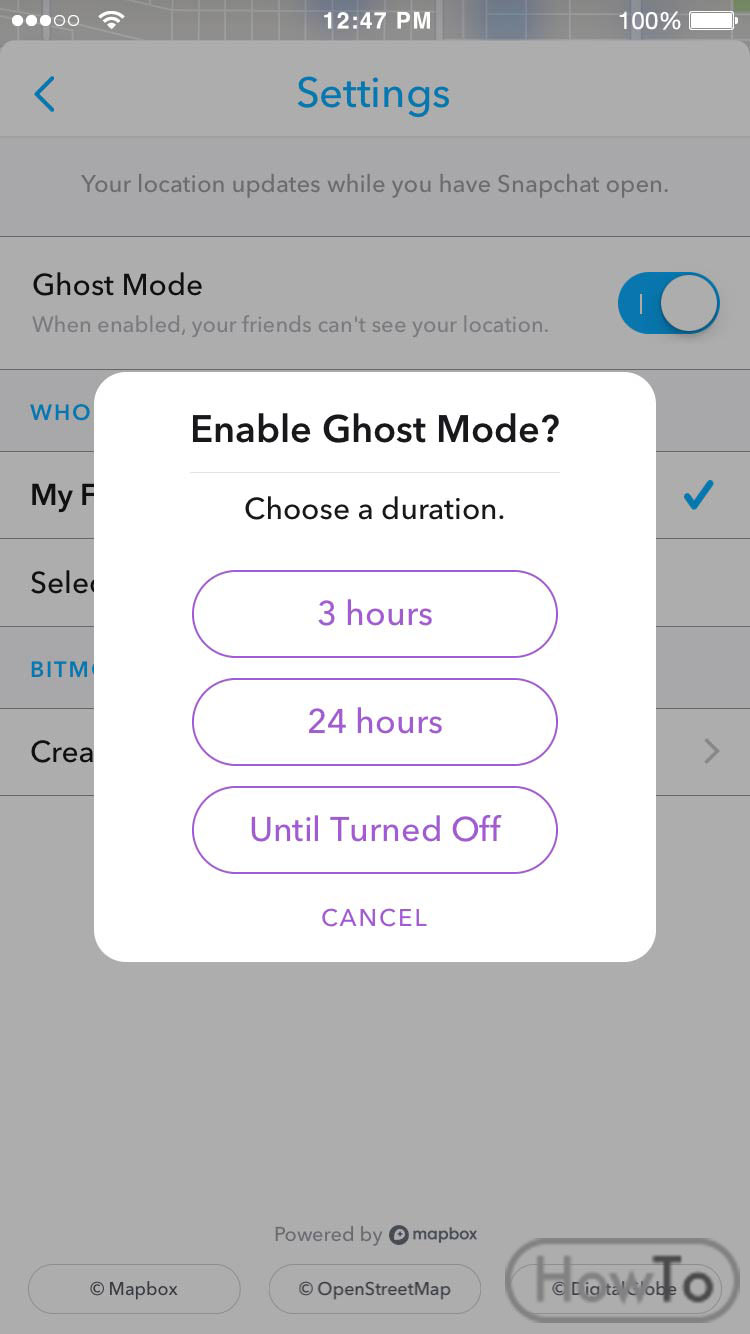 For example, the "Time" filter effect offers two different styles including one with the completion date of the year.
The "Weather" filter also offers you a bunch of examples like that hourly forecast in your location, or a three-day forecast. You can get that with one tap and two-tap.
You can change the unit for measurements in these filters and time format too. Depending on your location Snapcaht can also do it in "F" or "C".
The "Speed" also offers some customizations like changing the measurement units from miles to km. They are also location-based.
Introducing the AR Toolkit
Over the past years, the social media trend has been inclined towards augmented reality stickers and Snapchat is all into it. It has made this buzzword the new filter king.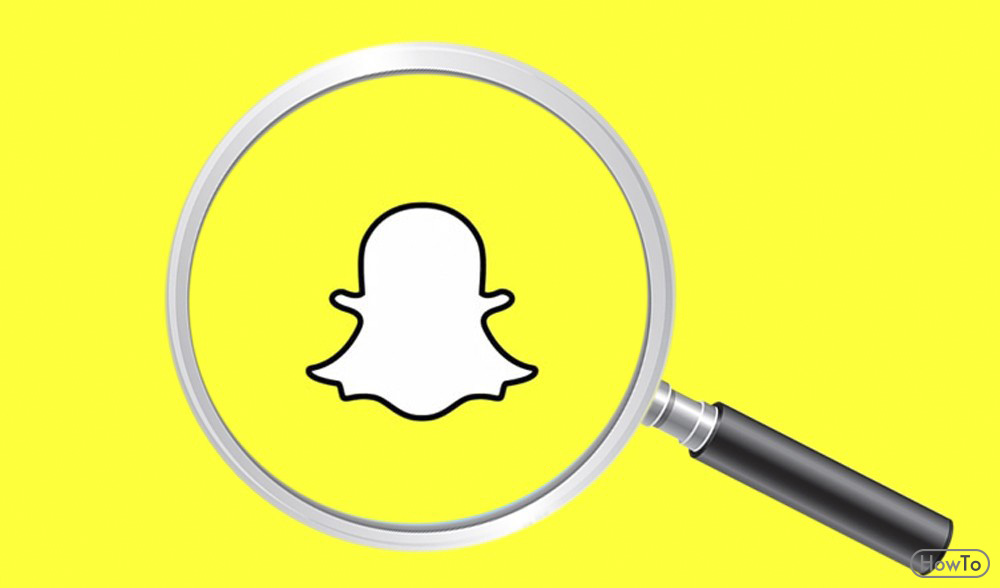 A lot of devices like standalone "HTC Vibe" and "Oculus" are into the augmented reality headset business.
Pokemon Go was the landmark with Snapchat's use of AR stickers inside the game.
It mingles what you see on the real camera with things from somewhere else.
To place a digital object right on your screen, at the right place is about augmenting the reality.
This is all without ever being in any of those places.
Just a Phone with a Good Camera
Unlike the standalone headset, all sensors, the virtual reality goggles, AR works with simply the smartphone's camera and the sensors it has onboard. This means you can do more with just them.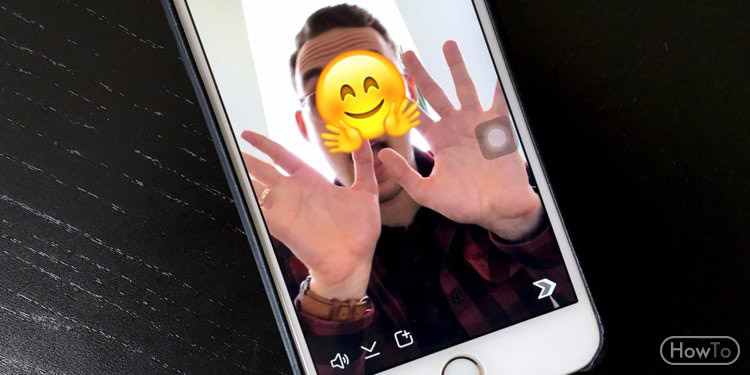 Both Apple and Google have invested heavily in this upcoming new thing in the market.
Slowly but steadily Google has rolled more details and the ARCore, after ARToolkit.
The first quarter of devices that support this and are compatible with this are Pixel 3, Pixel 2, LG V30, Galaxy S10.
The AR filter is the current demand now if you are using Snapchat filters regularly and updated to the edge.
From every product or drink, Snapchat can use AR filters now to allow "Sponsored" filters at a particular time, for ex, when you visit a mall.
Using AR Filters is Not Different
These new type of filters are not the same as above but they are very much the same if you know how to use them. They are located, available and all the same way. Except, how to use them?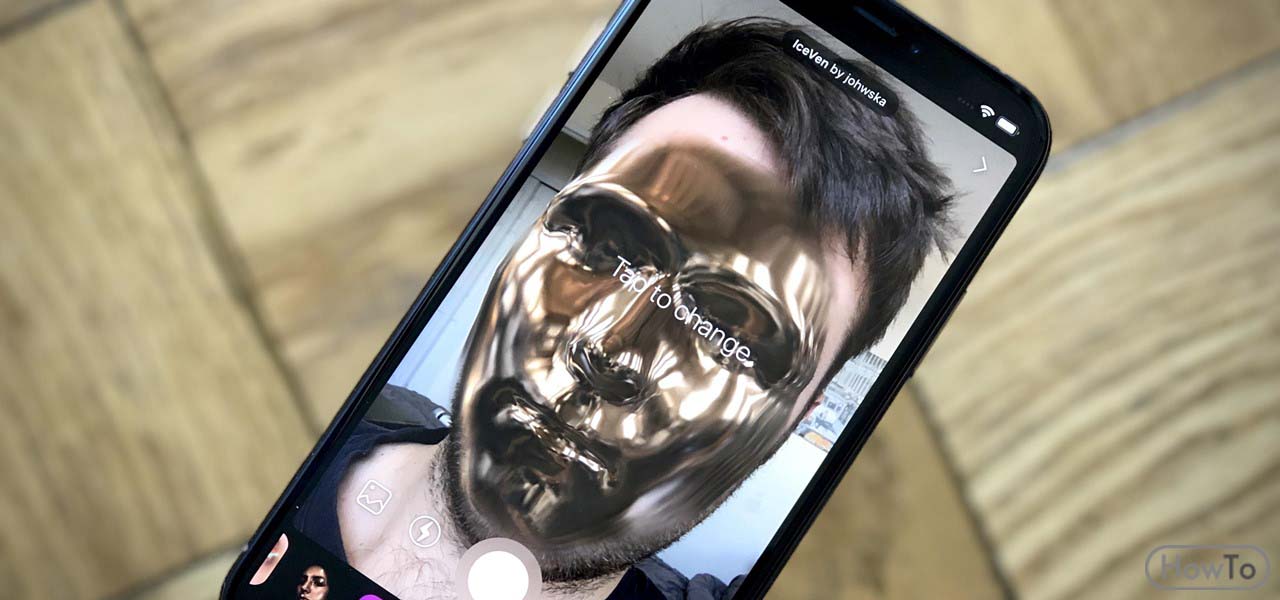 In case of AR stickers, you apply them before taking a snap, rather than after taking the snap.
You tap on the camera and look for options by tapping a swiping in the gallery for available AR stickers.
They are available at the bottom of the screen with each different filter or AR effect represented as a circle.
They can be made for rear or front cam and may need certain orientation or face, motion or movement of the face, etc to work.
Types of AR Interactive Filters
Do remember that these AR filters are also called responsive or interactive filter effects or lenses in snapchat's world. They allow you to interact with them in real-time and then create a small video or take a snap.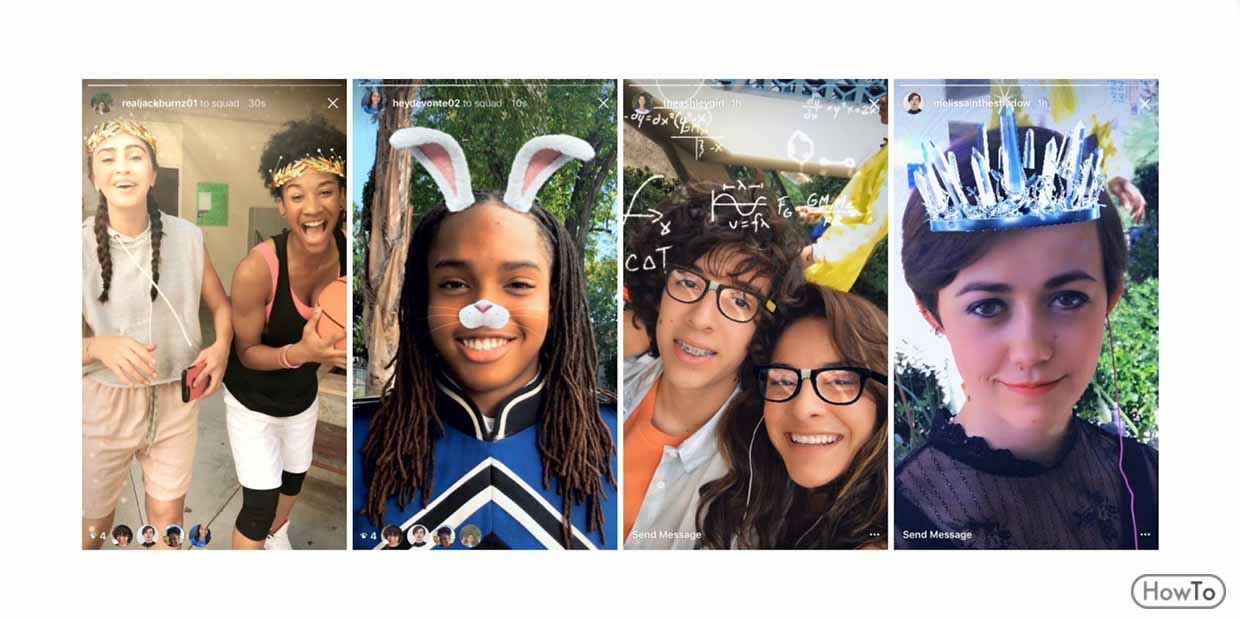 There are "Action Filters" that require you to make an action like raising your eyebrows etc and are really fun.
You have "3D Bitmoji Lenses" which create a 3D version of your regular Bitmojis and have 2 to 3 different animations.
You have your world filters effects that instead of using the front-cam use the rear-cam and put cartoon characters, etc or creative phrases in your snap.
You have got "Friend Filter" effects that most of AR filters offer animal modifiers to face modifiers. Of course, you have the face modifier AR effects and animal filter like the most popular dog filter.
TIPS
Don't even try using three filters using three fingers, because Snapchat is a two-finger app.
The AR filters are a reality and the way they are implemented is also very natural.
The Bitmojis and emojis are not filters but more like decorations and effects, but are still clubbed as effects on your snap or video.
Source:
https://trackmaven.com/blog/snapchat-editing/
https://www.techjunkie.com/get-more-filters-snapchat/
https://www.dummies.com/web-design-development/mobile-apps/get-effects-snapchat/