How to Add Ribbon to a Christmas Tree
It is understandable if one is bored with using the same Christmas Tree decoration techniques every year. Here are some of the freshest ideas on decorating our Christmas tree.
Christmas Tree Decoration Ideas with Ribbons
Ribbons, especially the red ones are one of the key elements of a fully decorated Christmas tree. You can then apply different methods and beautify your Christmas tree. Here are a few ways.
Get your hands on frosty blue color ribbons and then weave their bundles through the tree's branches. This will give the tree a beautiful wintry feel.
Assuming you have trimmed your tree so that both the sides are equally slanted, now add a folded piece of extravagant red bow ribbon on the top of the tree.
You can also use thick, golden or metallic-copper ribbons coming along the slopes of the tree in a zig-zag fashion.
Apart from putting a single bow ribbon on top of the tree, you can put many different bow ribbons on the tree. Remember, they are not just meant for the present boxes.
Using Mesh Ribbons to Decorate Christmas Trees
Mesh ribbons are also available in the market for decorating your Christmas tree. These ribbons will keep the look on your tree lighter and hence, more elegant.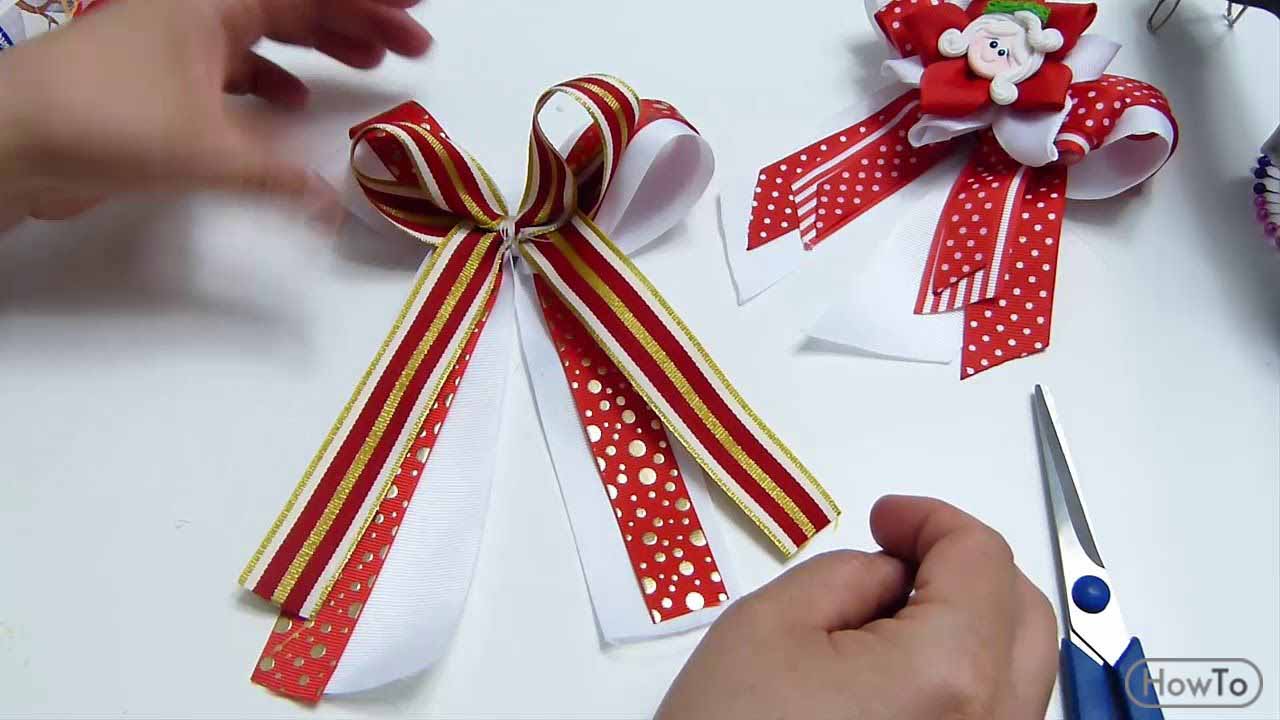 If you are going with deco mesh to adorn your tree, let's first decide a color first and then move on. Too many colors on your tree will weigh the look down.
Now, open up the mesh roll and start by applying it from the top.
Let the rest of the roll fall back to the ground. If it is not a real tree you are using, bend the branches a little to fix the ribbons in place.
Now, similarly, let other rolls of mesh fall to the ground from the top from different directions.
You can also turn the mesh along the edges of the tree in a mountain valley fashion and let the role of mesh spiral its way down.
Using Individual Pieces of Ribbon to Adorn Your Christmas Tree
The ribbon could be cut in many pieces of equal size and then used separately to stick on the tree as if confetti.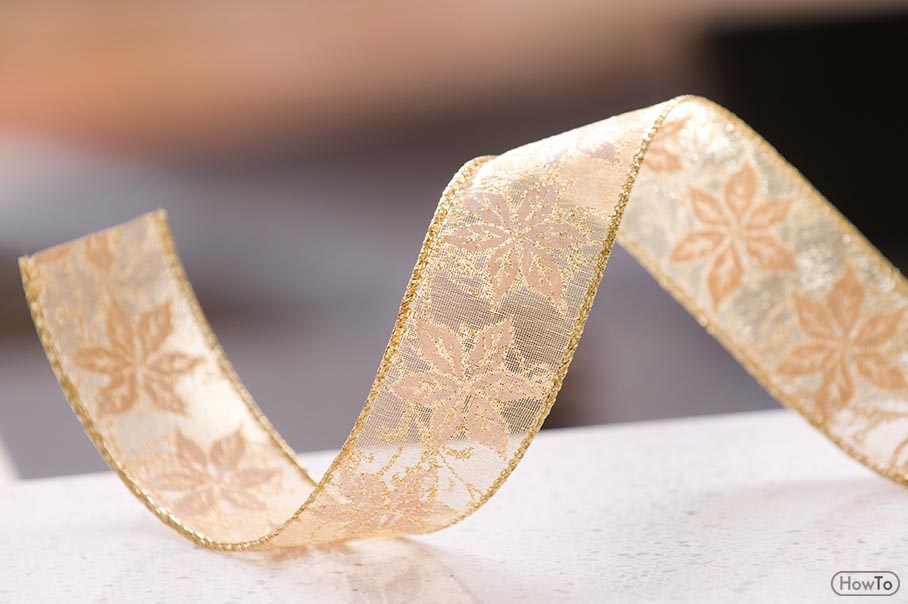 Here you will have cut the deco mesh rolls into smaller pieces using a pair of scissors. Scissors here are important to solve the problem of precision.
Now, you can roll these smaller ribbons into small tube-like shapes and then fix them on the tree branches.
You can also hang the ribbon strips on the Christmas tree along the sides in curtain-like fashion, giving the tree the feeling that it has finally been draped.
Gorgeous Ways of Draping Your Christmas Tree
There is an ocean of ideas which you can employ to decorate your Christmas tree creatively. Here are a few where you can use ribbons to give that charm.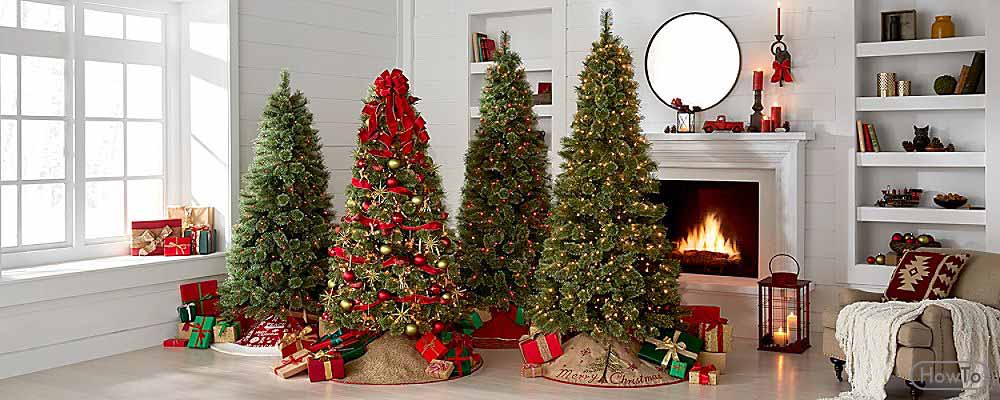 Use long, slender red ribbons, but make sure that they are not too slender.
Start at the top and begin placing the ribbon gently along the branches of the tree.
Be sure that you are gentle and that the tree doesn't fall off.
Add Ribbon to a Christmas Tree after Ornaments
When you are almost done with the ornamentation of the tree, it is time to give it the final touch that it seemed to be missing.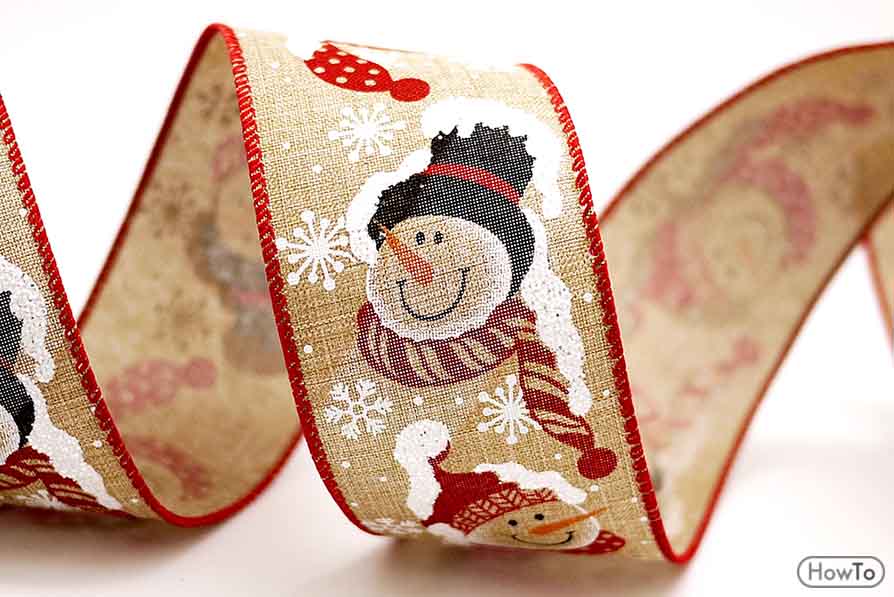 When you have decorated the tree with all the material that you had including the lighting, it is now time to put a tree topper.
This is an important element in the completion of the decoration process.
You can use a star, which most people use, or you can try something different and host a ribbon made bow on the top of the tree, making it look like a present.
Apart from that, you can try fixing bouquet shaped rolls of ribbons and put them along the edges of the branches you have on the tree.
While being fresh and creative is a feat that should be lauded more widely, it must be pointed out that the simple and the classic score more than what you think.
TIPS
Don't use too many colors or types of ribbons on your tree. It will look too clumsy and overloaded.
Always remember, there's beauty in simplicity. Give your Christmas tree the elegance it commands.
Source:
https://apopofpretty.com/tree-decorating-tips-ribbon/
https://inspiredbycharm.com/christmas-tree-ribbon-tips/
https://www.realsimple.com/home-organizing/decorating/put-ribbon-christmas-tree
How do you put ribbon on a Christmas tree?
How do you put ribbon on a Christmas tree like a professional?
Do you put ribbon on tree before ornaments?
Wired ribbon works best. Once you have your ribbon, the next step is to make sure your tree is ready for ornaments. Whether your tree is artificial or real, all of the branches should be fluffy, full, and looking as good as possible. You'll also want to put on your tree lights before adding the ribbon.
Do you string Christmas tree lights from top to bottom?
Starting at the top of the tree, intertwine the lights on top of and under branches. Work your way down and around the tree, hanging lights in the back as well. When you reach the bottom, hide any extra lights behind the tree.
Should I string my Christmas tree lights vertically?
You might just find that it's a routine that makes your life a little bit easier and can even help to make the tree look as beautiful as possible. This tip comes from designer Francisco Bilotto. He recommends hanging the Christmas tree lights vertically, rather than stringing them in a circle around the entire tree.
Do you decorate Christmas tree from top to bottom?
This Is The Correct Way To String Christmas Tree Lights, According To An Interior Designer. In an interview with Today, Francesco Bilotto claimed that Christmas tree lights should in fact be strung vertically on a tree, as opposed to horizontally. And you shouldn't start stringing the lights from the bottom, either.
Do you put the lights on first on a Christmas tree?
Step 1: Hang Your Christmas Tree Lights

The first step in how to decorate a Christmas tree is adding the lights. Start at the base of the trunk and work your way up, wrapping lights around every major branch, moving from the trunk to the tip and back. Fluff the branches as you work your way around the tree.
How do you decorate Christmas cookies?
Before baking, cut Sugar Cookie Dough into hearts. Divide and tint icing with red, green and white food coloring. Thin icing slightly with water; spoon each color into a separate decorating bag with small writing tip. When cool, decorate cookies with icing.
How do you get sprinkles to stick to cookies?
You can use frosting or an egg wash to get sprinkles to stick to baked cookies. Whichever method you use, start with cookies that have cooled completely. Top the cookies with frosting (homemade or purchased) that is soft but not too runny. (Sprinkles will not stick to dry, stiff frosting.)
How do you decorate Christmas cookies like a pro?
Can I put sprinkles on cookies before baking?
If you want to add sprinkles to cookies, cupcakes, breads, or cakes before baking, that is totally and completely ok. Add sprinkles to the tops of these baked goods right before they go into the oven. Adding sprinkles to "wet" batter is the only way to get them to stick without an additional "glue" like frosting.
Do sprinkles melt in the oven?
DO THE SPRINKLES MELT IN THE OVEN? The sprinkles will melt slightly in the oven. When the cookies cool, the sprinkles firm back up, but will be adhered to the cookie.
Do you put sprinkles on brownies before or after baking?
Many desserts receive a sprinkling of "jimmies" after baking. However, unless the the baked goods are frosted, the sprinkles usually fall off. If you dust the top of brownie batter with sprinkles just before baking, the sprinkles slightly sink into the batter and remain in position after baking.
How do you get sprinkles to stick to icing?
Will sprinkles bleed into icing?
Sprinkle colors does bleed into cake frosting. Once you add them to your cake, cupcakes, or cookies, it will be fine. However, as it sits, the sprinkles will start to bleed. It is best to add sprinkles after cakes or cookies are baked.