How to Become Lash Technician
If you have been taking the eyelash extensions sessions from a saloon you must be wondering about the technician who enhances your eyelashes and her job profile. How does this beautiful technician learn these skills?
Your eyes look more natural now and your face looks more attractive. If you want to know how what when and how much does it takes to be a Lash technician, read on:
Know the Basics First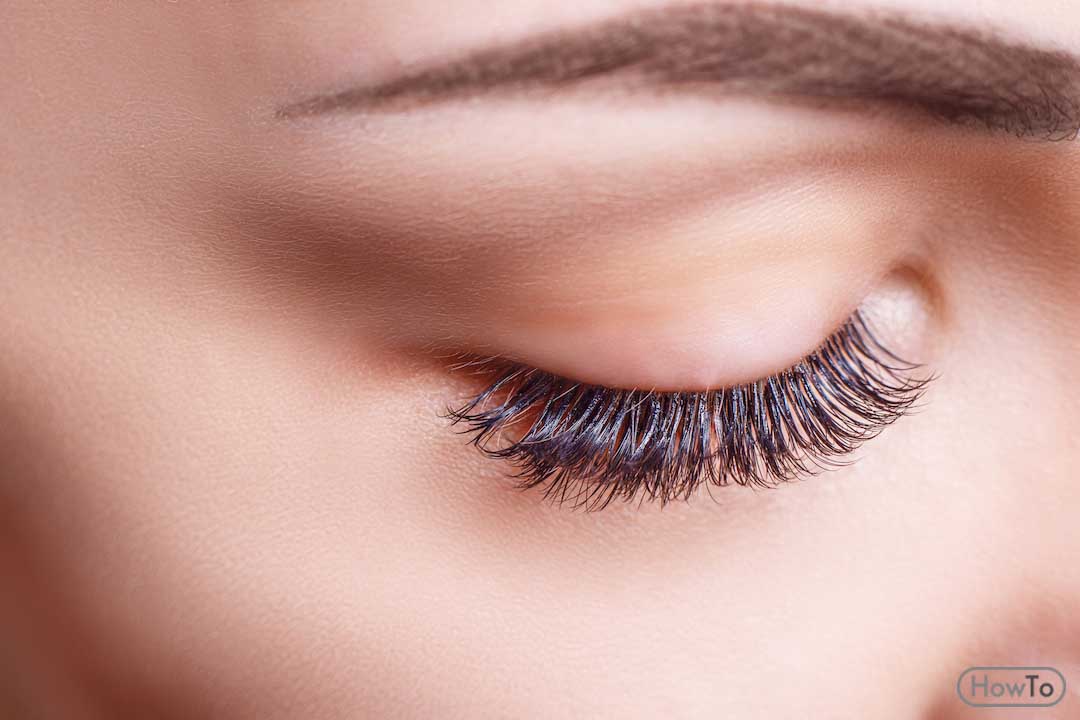 So what is a certified lash technician? A certified Lash technician is an individual who has a license to work under a business doing lash extensions.
Sometimes the job qualification is not just a basic certificate or license.
At some places, you also need a license licensed as cosmetologist or aesthetician.
Since you are working on the most sensitive area of the human body it needs qualification.
Certification and License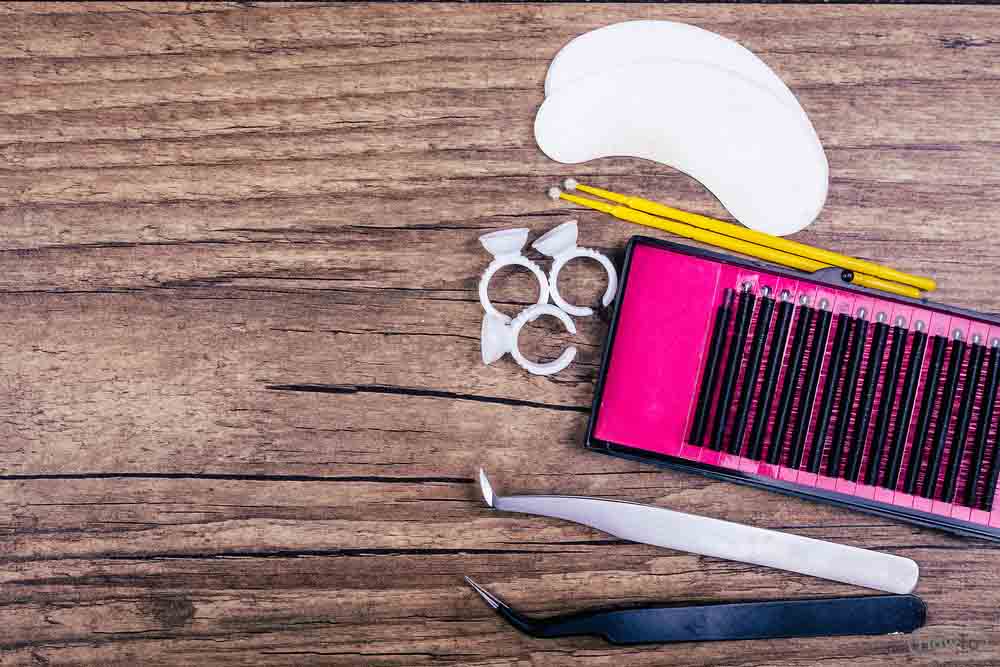 When you are working with one of the most sensitive parts of the human body definitely you need to have certain licenses and some certificates.
A lash technician is not just a beautician or a salon worker.
A person without certificate and qualification can damage your eyelashes forever.
But a person with proper qualification certificate and license become a credible option for clients.
A certificate and license will definitely increase your chances of earning money.
Time Management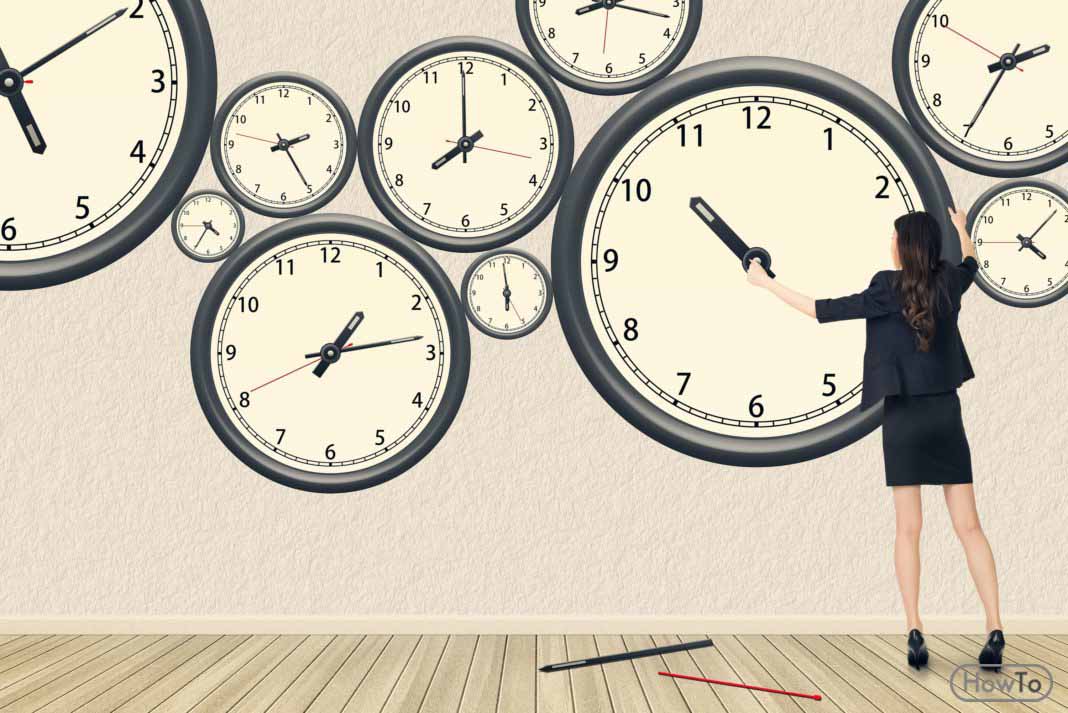 Whether you are working independently is working for some saloon your income heavily depends on your schedule and how you manage the time.
Those who work for a saloon generally work 4-5 days a week and 6-8 hours a day.
The busiest days are weekends because then the clients are free.
If you have an independent business you can work 3 days a week and just 4-5 hours.
You can give priority to your most lucrative client first followed by less important ones.
How Much do You Earn?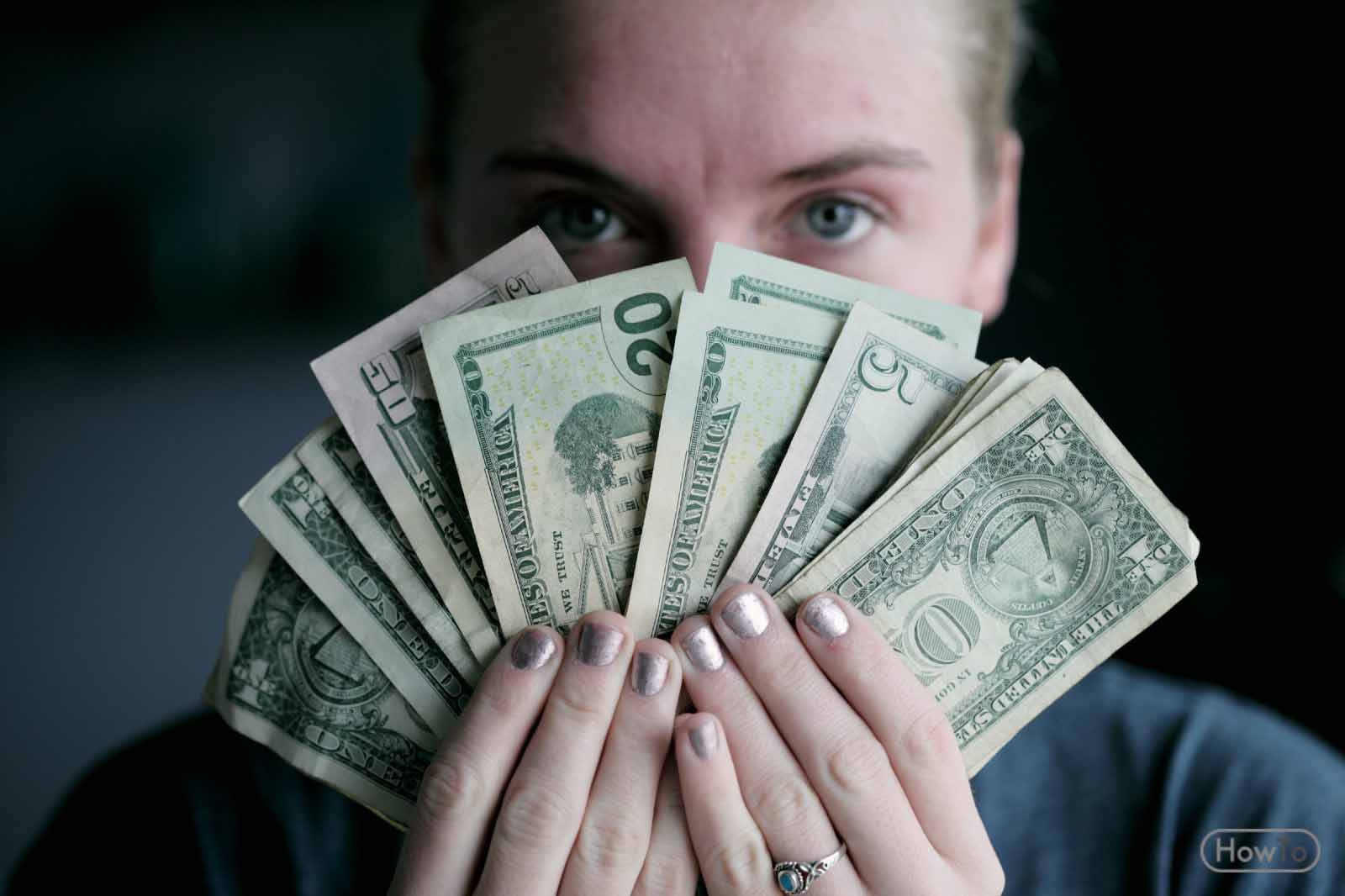 There is a good earning when you are working for a saloon because of the spending capacity of people to look more beautiful and attractive.
You can have a salary of around dollar 15 dollars to 16 dollars hourly.
Also when you work for a studio you see a commission of around 25 to 45%.
If you are a really good lash technician you may even earn from dollar 18 to dollar 30 hourly.
Earnings more money also depends on the skills that you have developed over time.
Get Tips from the Clients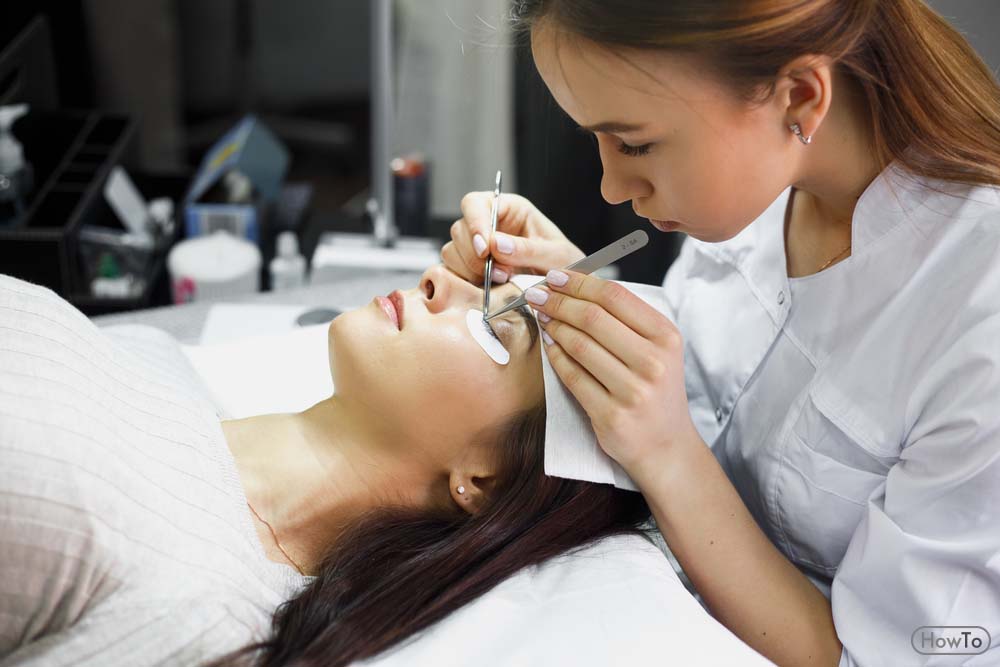 Getting the tips from the big-hearted clients is always the most lucrative thing in the hospitality industry especially in the beauty industry.
The tips are give to the skilled technicians who excels and becomes the favorite of various clients.
Most of the lash technicians end up being favorite of their clients just for tips.
Sometimes the technicians earn 40 to 50% equivalent to their salary as tips.
Avoid asking for tips purposely try to on it through your service.
Having Your Own Place for Business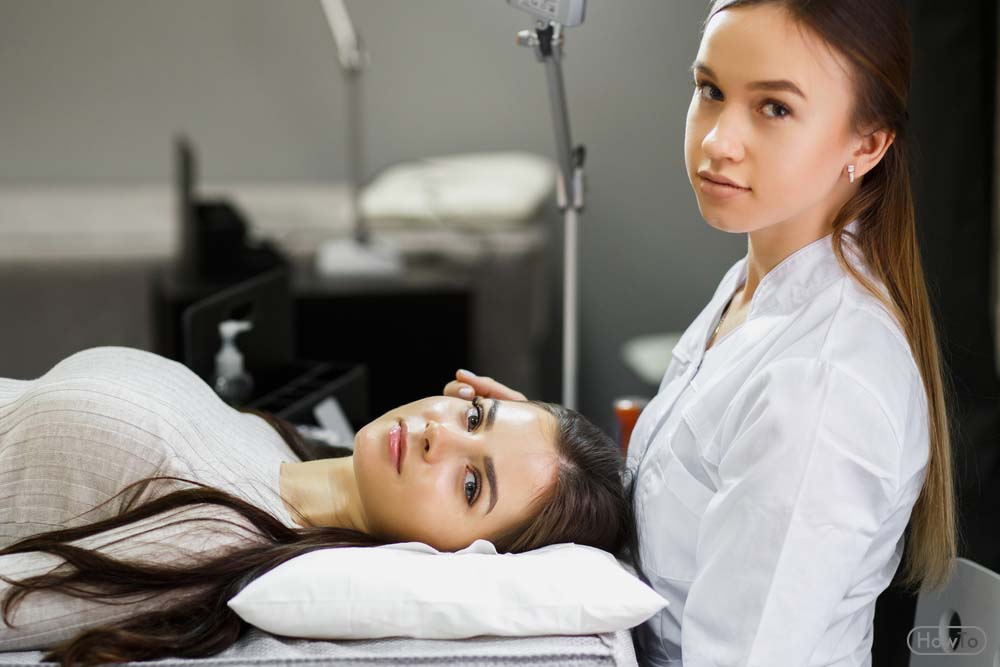 Other than many important benefits like the autonomy in business, if you have your own space it will give you a lot of opportunities to manage your business.
But then you also have to pay the rent, the taxes and for the cosmetic products.
But then if you develop a good client base your profit will cover everything.
At your own place, you can also hire helpers, on the busiest days of the season.
You can have your set of rules and opportunities for your clients.
Other Factors
There are many other factors other than your certificate license and skills, which results in giving you a tough business or a good profitable business.
Your price of service will depend on the kind of area where you do business.
Your service also depends on the kind of clients that you get in that locality.
Of course the number of helpers you hire for assistance also count.
The Duration of Learning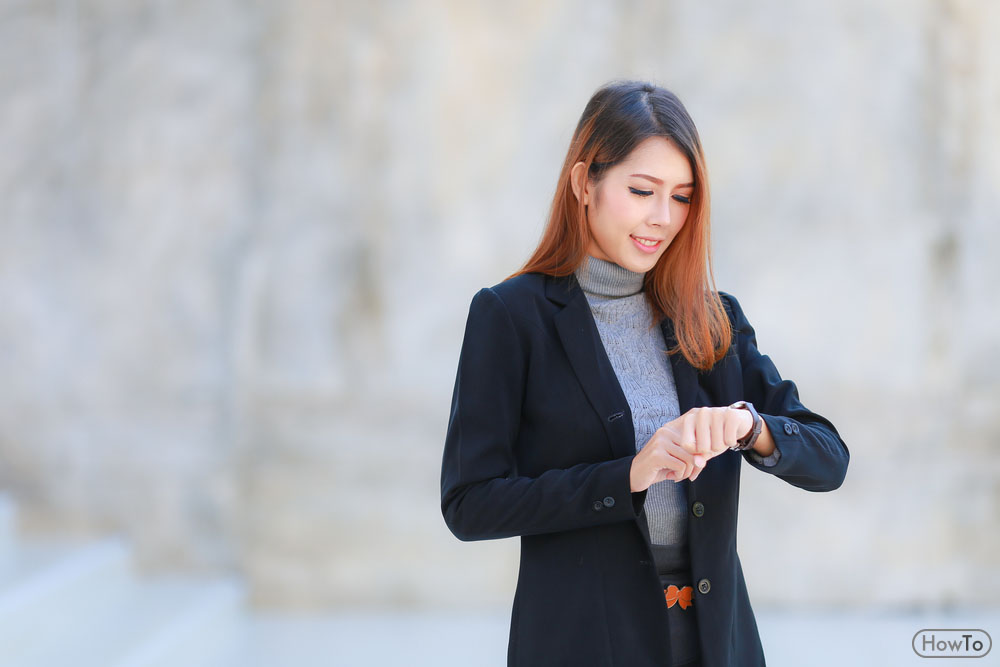 There are many courses ranging from single day to an entire week with variations in grade and quality of the kit.
The most basic course starts and ends from 1 to 3 days, covering the most basic essential requirements.
In these courses, they cover mostly everything which you require for being a lash technician.
There is step by step explanation of sanitation and application taught in these courses.
Some of the courses are also extended their support of customer service to the alumni.
The Courses and Fees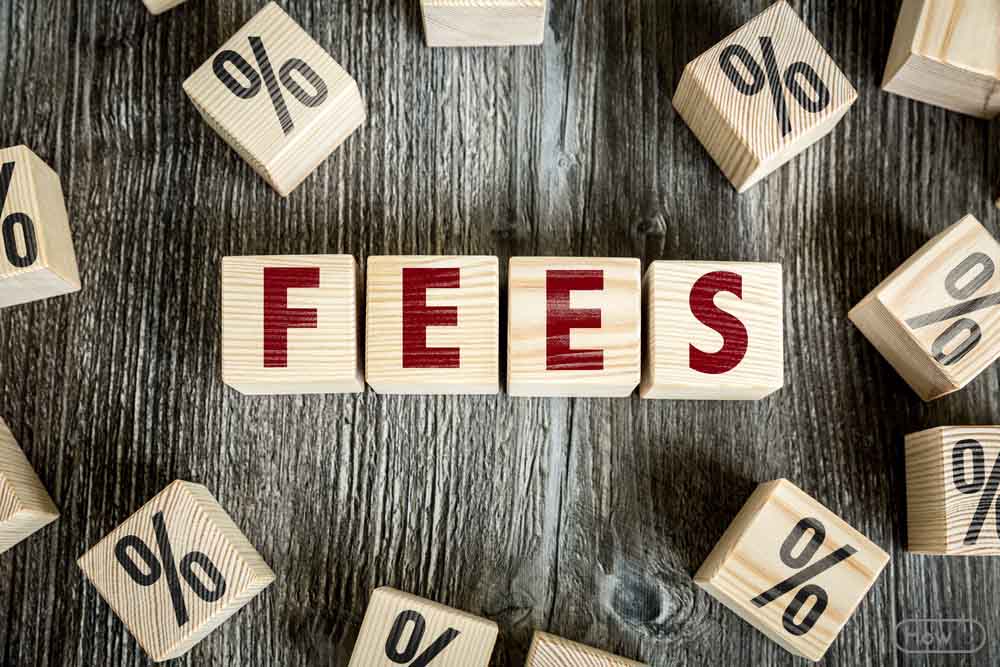 The fees structure of these courses varies from dollar 350 dash dollar 2500 it all depends upon where you learn and which expert teaches you.
Some of the institutes teach you with just basic tools and products with no extra strategies.
Whereas the sum of the reputed expert teachers or institutes also teaches you the client management and strategies.
The kid and the cosmetic products that they use also vary from institute to institute.
Some of the institutes use the basic cosmetic products some costly institute uses the reputed and branded products.
Products Endorsed by Celebrities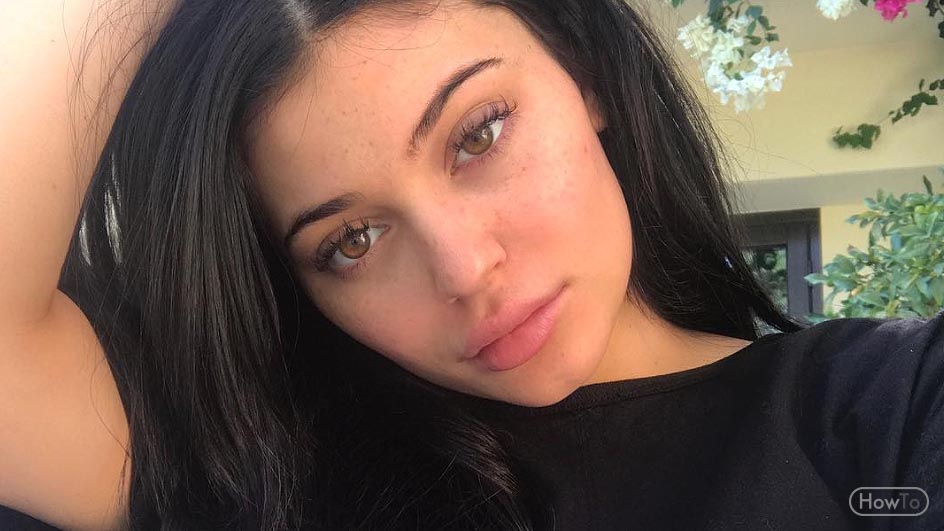 You can be known as a branded in a reputed Lash technician by using branded products those products which have been endorsed by celebrities on the television and internet.
The chances are that client trust on these branded products as certified products.
There are always possibilities of getting more clients if you use certified famous products.
The use of branded cosmetic products itself can publicize your business or promote it in a reputed way.
The Additional Services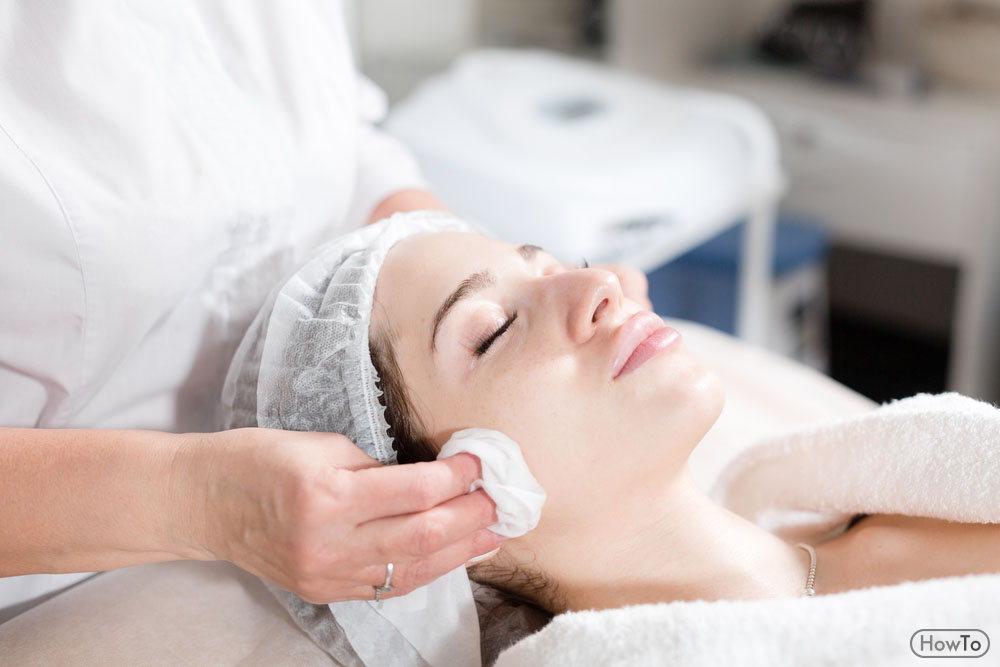 If the eyelash technicians are also good cosmetologists and aestheticians then the business prospects are always better because you give extra service to the client.
To promote your business you can offer some of the free tips or free services like eyebrow waxing to your eyelash client.
The clients would definitely prefer getting eyebrow waxing, threading, and tinting at one place along with the eyelash extension.
The eyelash technician may also provide free consultancy and recommendations about best-suited eyelashes.
Courses Offered by Companies
The branded companies which make the professional grade lashes and Lash extensions I also provide the required certificate and training courses in it.
It's a simple strategy by the companies where an individual ends up ultimately buying their products.
The advantages of these trainings are you get to know directly how to use a professional product from those who had made it.
It is also easy to get a license once you are in the circuit of using these products and training courses.
Freelance Lash Technician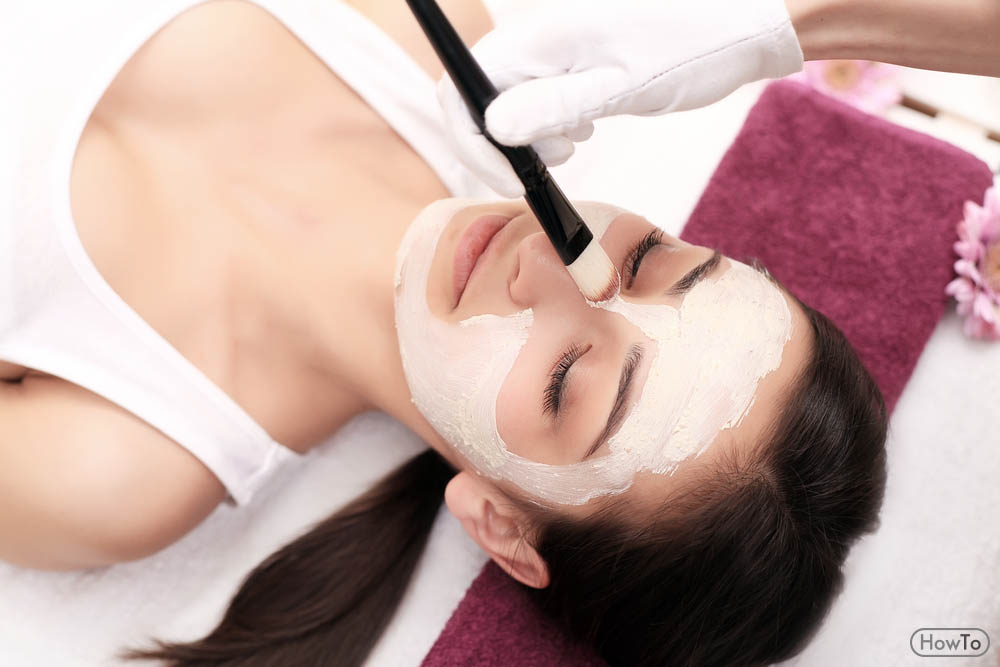 If you do not wish to work in a saloon or if you don't have money to set up your own business then there is one personal way to earn as Lash technician.
Start freelancing as a lash technician by visiting your client's house.
Clients would prefer a freelance technician more because of the advantage of an easy schedule.
Be flexible with the schedule and do not hesitate to reschedule it if the client wants.
Beware of Few Things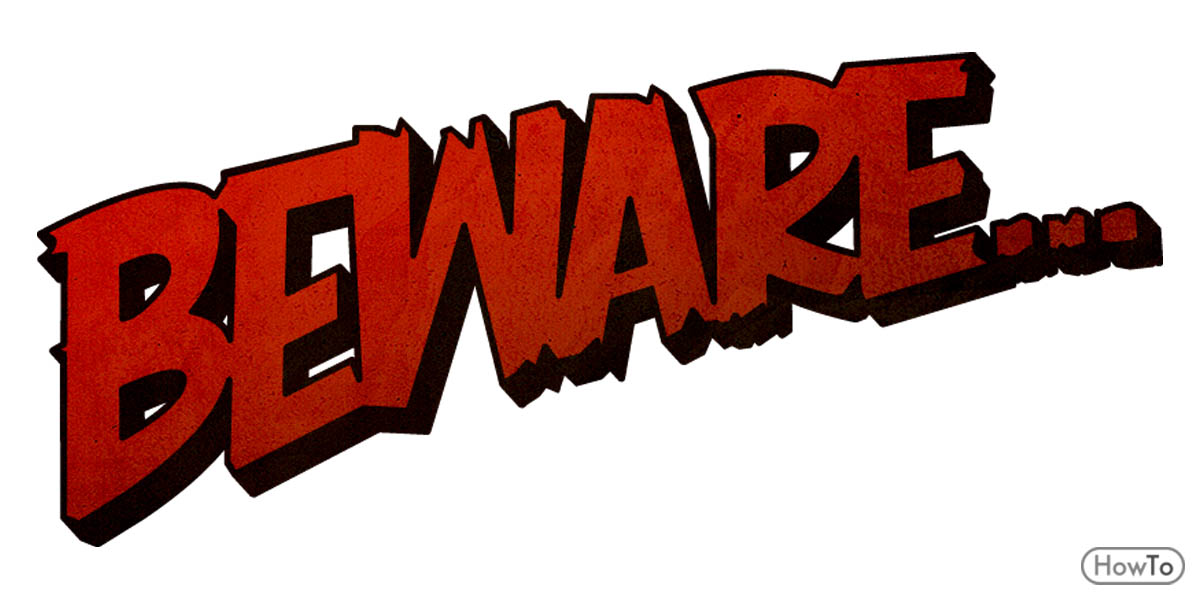 Conjunctivitis and bacterial infection might happen if the Lash technician gets all up in somebody's eyes with her bare hands, make sure the hands are clean.
There are certain do's and don'ts for lash technician which need to be followed strictly. The lash technician cannot wear clothes and work with it show the hands need to be washed properly.
There can also be contaminated lashes which can give you these are problems.
The Career Support from the Institute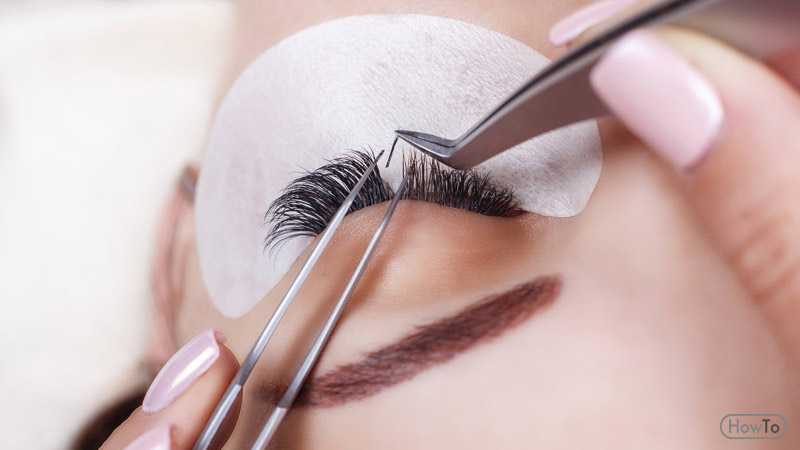 Some of the institutes mentioned the features about their Institute these institutes are repeated once and will definitely support you for a long time after completing the course.
The major feature is offering continued support to all the alumni.
They also invite their passed out students to come to visit for refresher courses.
These institutes even extend personal contacts of their successful professionals to the students.
The Industry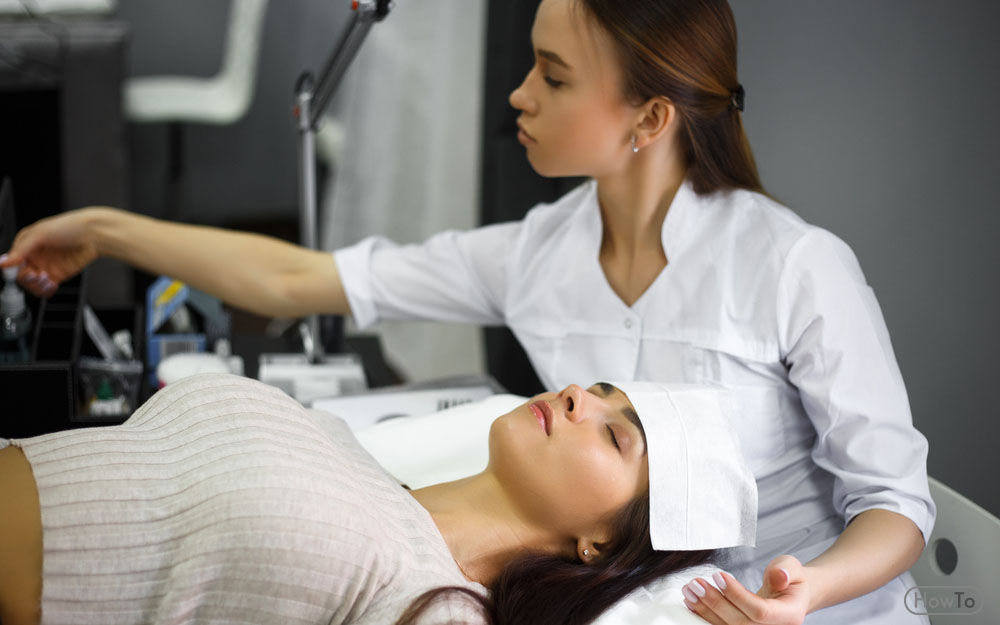 Although there is a good demand for Lash technicians but still many Lash technicians prefer to work in a saloon or a boutique and in a spa because of the same industry.
It is beneficial for a lash technician to work in a saloon, being in the same industry.
But there are certain lash technicians who had made their mark even working in a spa.
It all boils down to how talented or skilled you are as a lash technician.
Recommendations of Eyelash Technician
An eyelash technician should know what to recommend to which client and up to what extent, the unrealistic demands of the clients can be tackled skillfully.
The eyelash technician shot knows how many lashes he should apply to either enhance or amaze.
What kind of curl should be given to these lashes to make them look good?
Also, the lash technician should be able to suggest you the type of material like mink, silk or synthetic to be used.
Eyelash Extensions Versus Temporary Lashes
There is a big difference in doing temporary lashes and going for eyelash extensions, it should be done depending upon your requirement.
The cost of applying a semi-permanent lashes is more than the temporary lashes.
More people prefer applying temporary lashes because of its convenience.
The semi-permanent eyelashes are generally applied before the wedding or any such occasions.
Semi-Permanent Eyelashes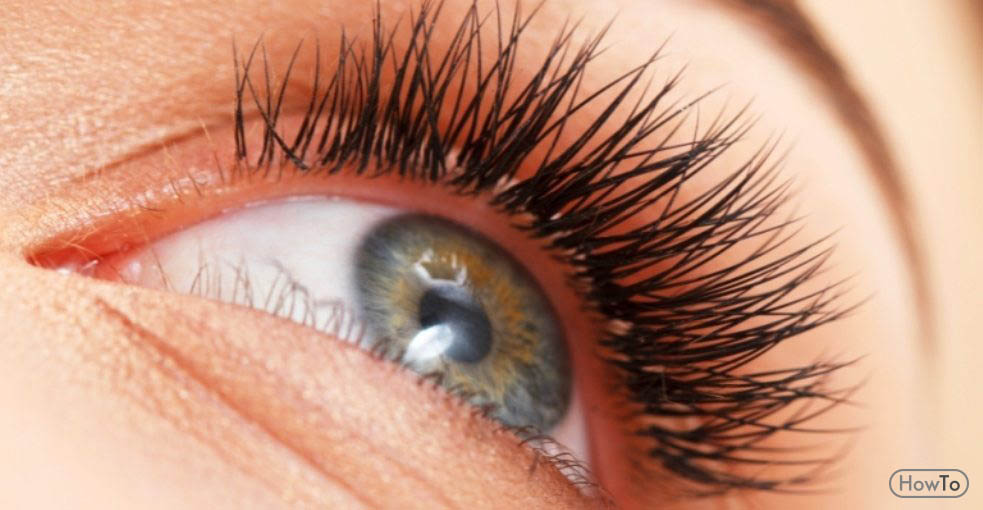 These expensive semi-permanent lashes are applied by a technician who hands close the extensions on the top of your natural lashes.
Semi-permanent eyelashes look glamorous for one week to 6 weeks.
It is basically gluing of extra semi-permanent lashes to your natural lashes.
You sleep with these lashes and you also wake up just like that when applied these lashes.
The person who applies semi-permanent lashes needs to be skilled pro technician.
Temporary  Lashes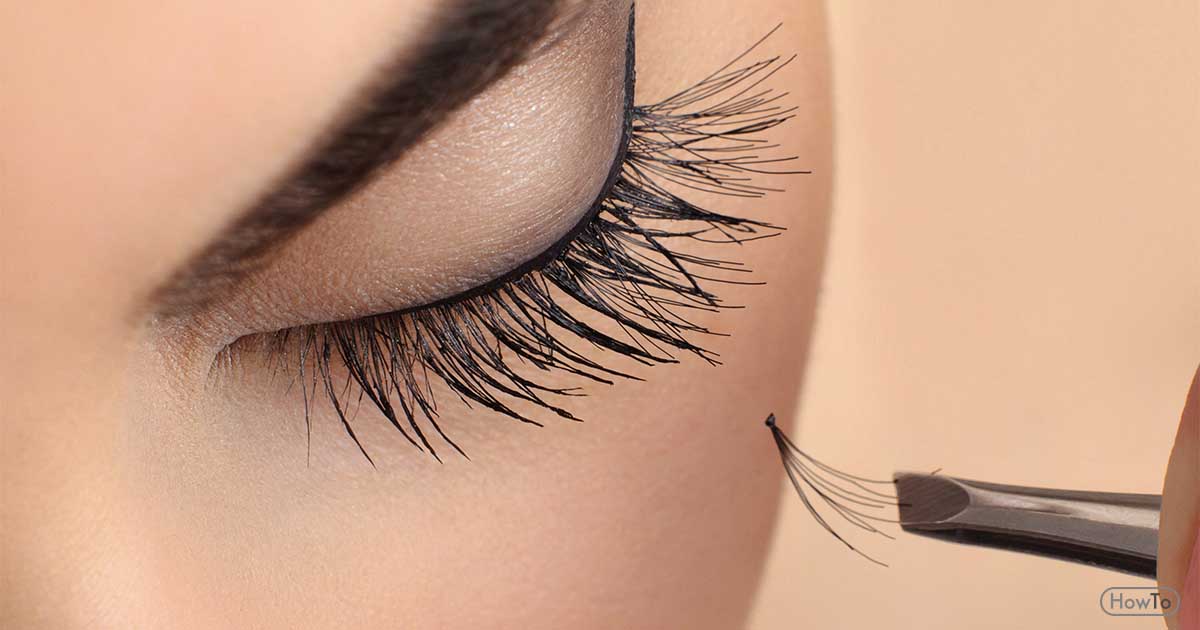 Temporary lashes although looks good but not that great compared to the semi-permanent eyelashes in many regards.
These eyelashes look glamorous just for a day maximum.
The temporary lashes are basically is glued to the lash line.
You need to remove your temporary eyelashes before going to bed.
The Future Prospects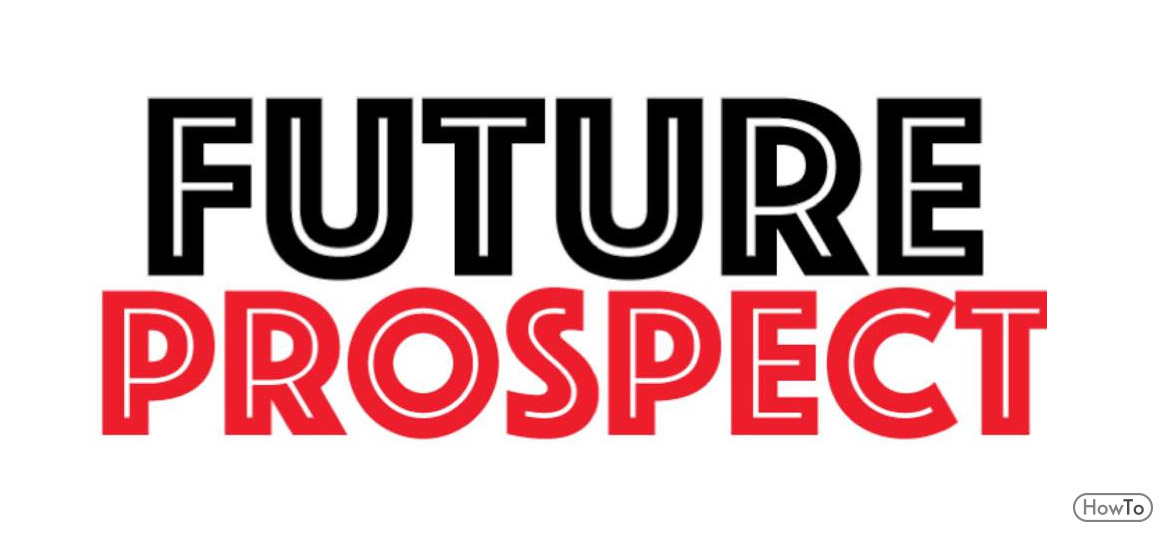 According to a famous survey done by a reputed firm the employment for Lash technician is expected to grow by 13 to 15% in the next 10 years.
This percentage of growth is expected because of the increased number of sparse and saloons coming up.
Because of the high demand of lash technicians, the one with the good skills and experience will prevail.
The employment for aestheticians is expected to grow by 15% benefiting the lash technicians.
No Standard Extensions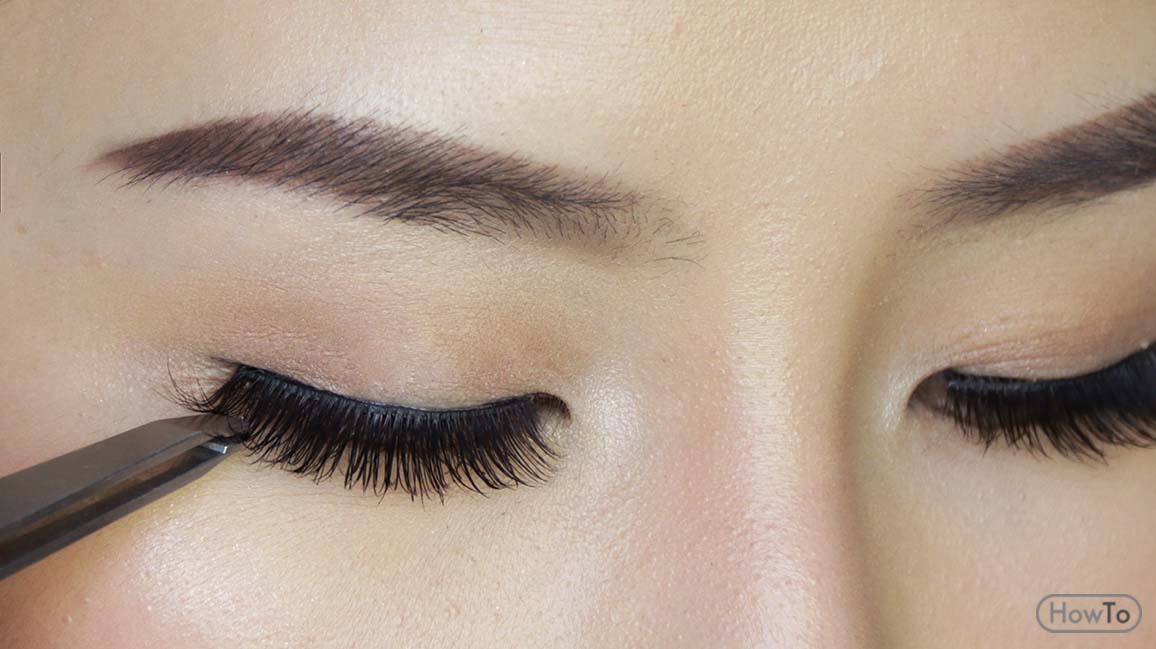 You cannot apply the eyelashes that your favorite celebrity had on her eyelashes because of the different size and strength of your natural lashes.
The last technicians need to customize the extended lashes to fit.
The extension of the eyelashes depends on the strength of your natural lashes.
Wearing lashes that are too long or thick for your lashes can actually damage in the long run.
The Important after Sales Service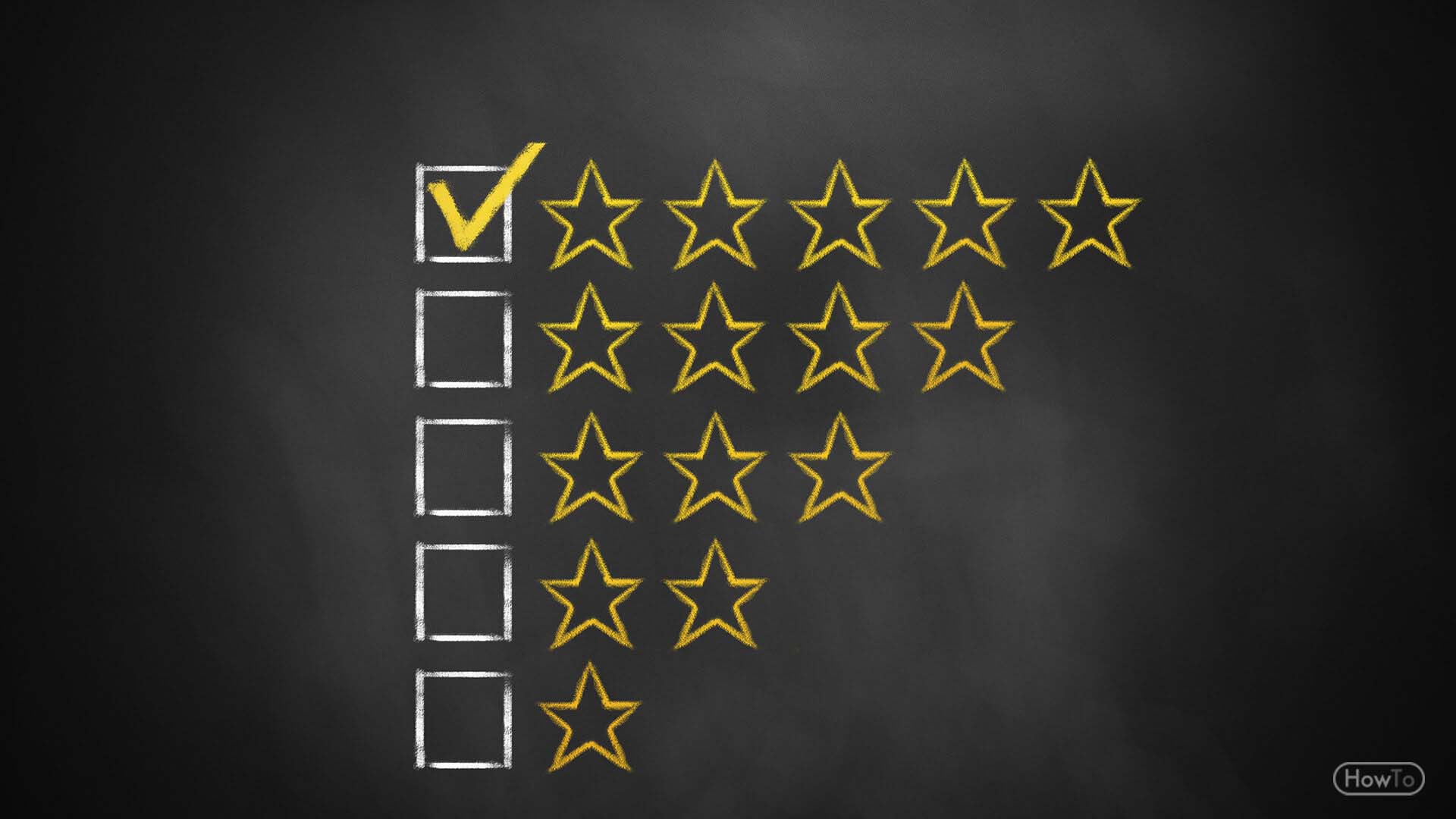 It is important to give after sales service to your clients like attending their phone calls and answering their doubts after the eyelash procedure.
This will establish trust between you and your client and will generate good reviews about you.
You're after sales service will also increase your chances of getting more clients through their recommendations.
It will give you a good reputation for quality.
Use the Technology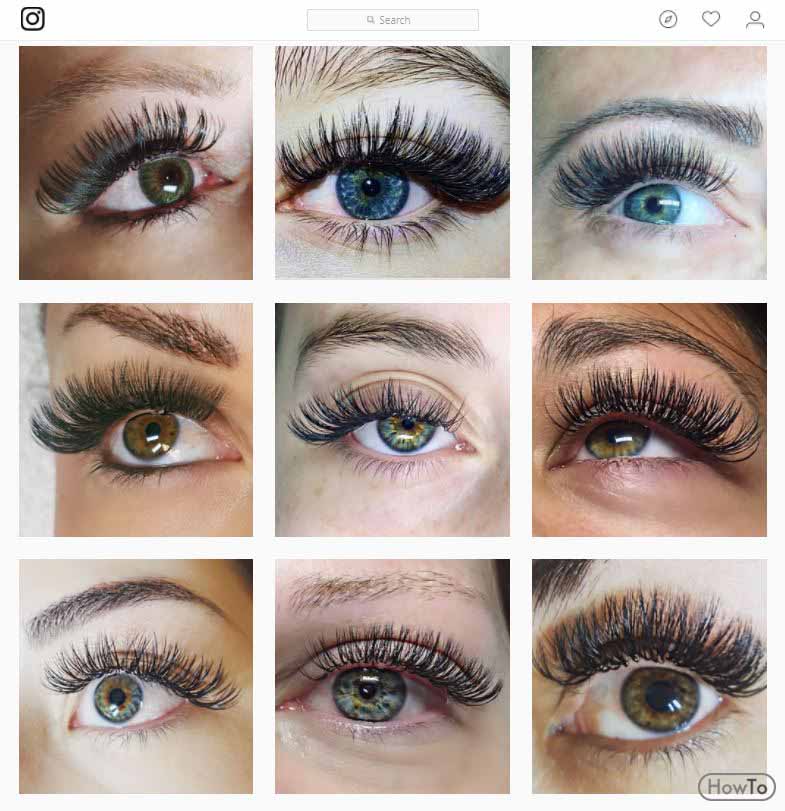 Using social media for your business is another way of reaching your potential new clients and also increases your reputation in the market.
You can make an Instagram profile and upload the best of your works in the gallery.
Encourage your followers to comment on your Instagram profile.
You may want to upload certain videos as free tutorials for the maintenance of eyelashes.
Freelance Eyelash Technician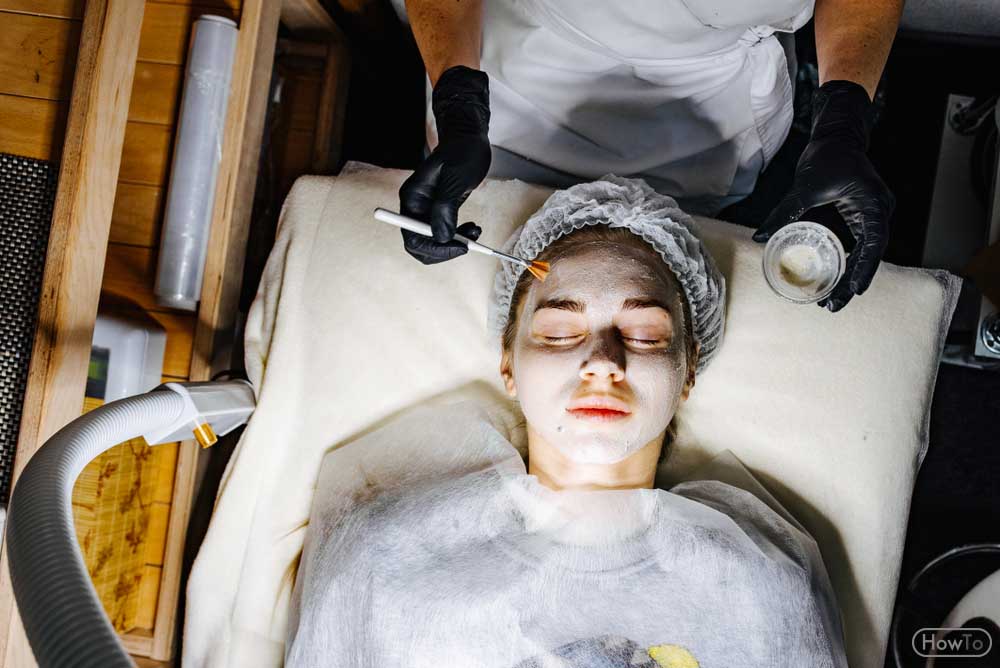 Not everybody is lucky to get a job in some fancy saloon or popular Studio which can give you a good salary right from day one.
Also, not every eyelash technician who has just completed her course can start her own business immediately.
In such circumstances, the best option is to be a freelance eyelash technician.
You don't need to rent a place and pay hefty monthly bills just carry a bag and attend the clients at their house.
As your number of appointments increases, try to recruit an assistant to have a smooth sail through all clients.
Setting up Your Own Work Space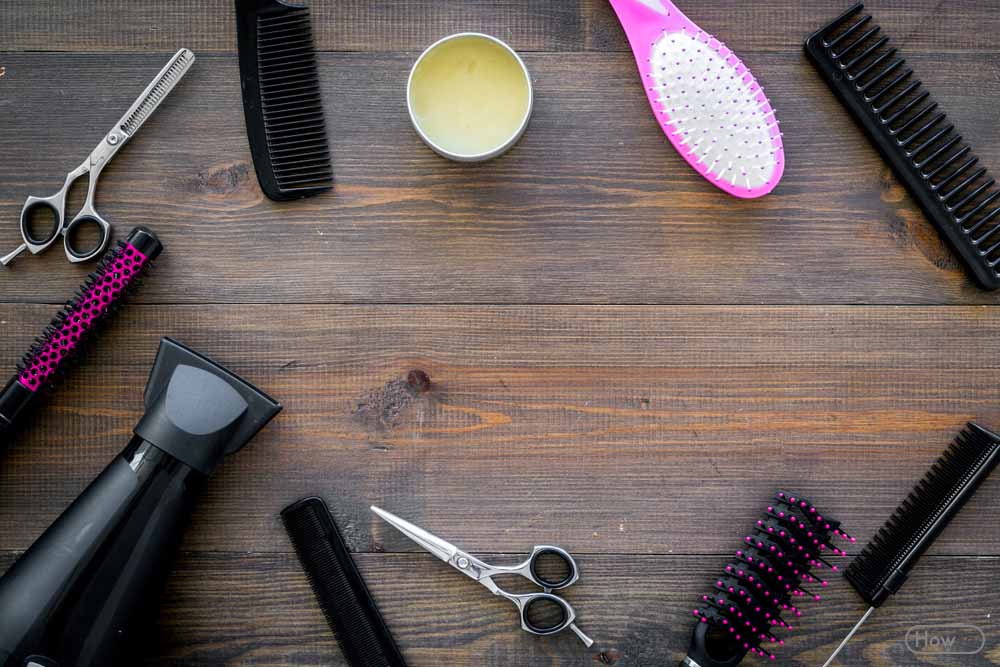 Given the kind of demand a lash technician holds with scarcity of its availability, working up your own space will be a one of a time growth opportunity.
Make your decision if you want to buy a salon space or do it in home.
If you want commercial space, pair up with another independent artist to share the expenses.
Doing it at home would mean complete cleanliness and hygiene and professionalism.
Maintain your policies and work space guidelines.
Deals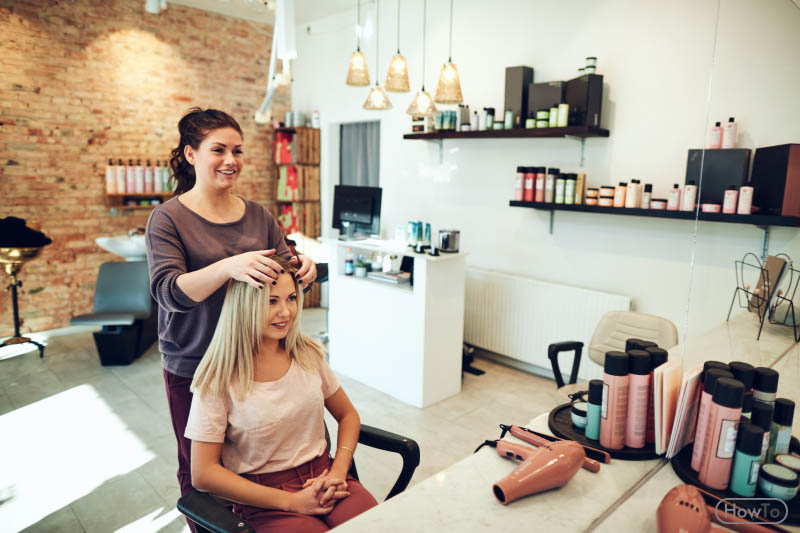 One of another best option for you to work out your work is to offer various kinds of deals to the customers to earn more customers than usual.
It is easy to lure your regular customers into sticking to your services.
Apply bargain offers and discount deals to attract new customers.
Customers will try lash extensions under offer schemes and then will stick to it as a necessity or luxury for them.
This will create a word out for you in the market.
Promote Yourself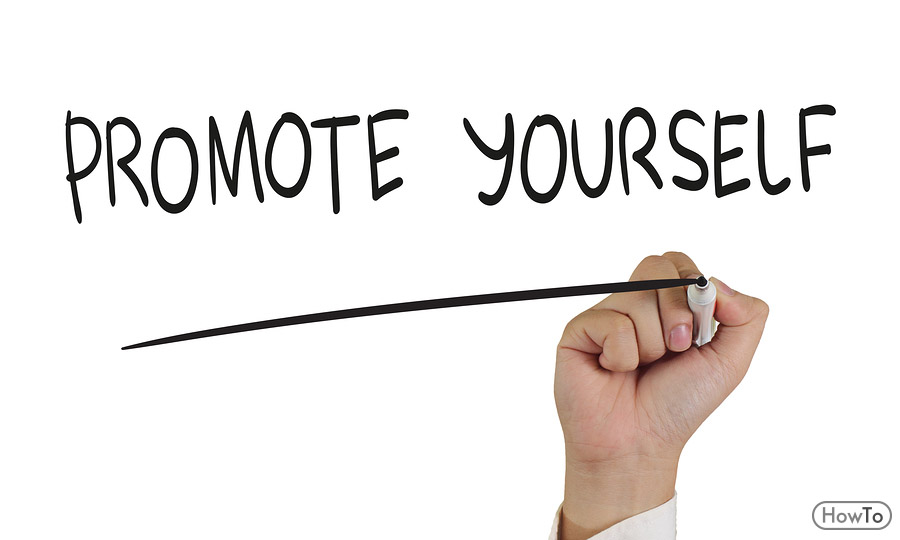 As much as your experience and knowledge is important for being a good lash technician, you need to put a word out about you in the market.
It is important to promote your business so that more and more people know about it.
Start by handing out your business cards to your customers and ask them to pass it on.
You can hand out flyers in your localities and those closer to you.
Ask near stores if they can hand out your flyers to their customers.
Start from Your Friends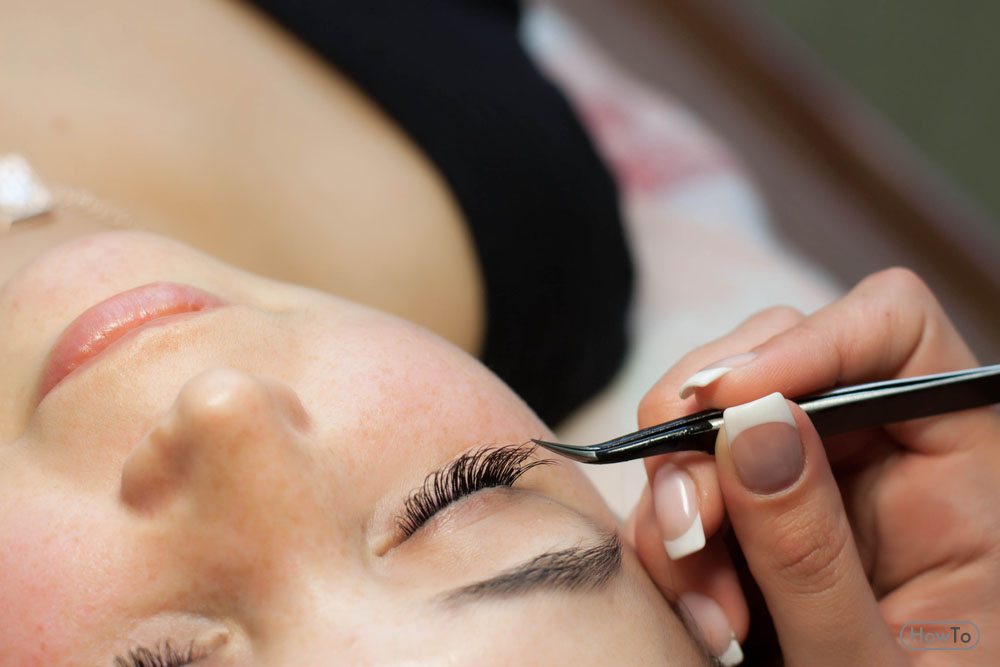 One of the easiest ways to promote your business is to start from your home and your friends, asking them to put out a word for you.
Offer to do lash service for your friend in a comparatively lower price.
This will put them to talk about your work to others bringing in more business.
Ask your mother to spread a word of mouth to her friends and circles.
You can hand over a small stack of your business card to them.
Patience
This one characteristic is what you have to have in order to drive yourself to the goal of perfection. Patience is what will keep you going and positive.
Good things take time, and the more you practice the more good you'll get at your work.
It will take time for the business to pick up pace and bloom.
Make more marketing efforts and indulge with others who have a knack in the entrepreneurship.
Things go wrong, learn from them and move on. They'll help you in not making the same any further.
TIPS
After all, it is about one of the most sensitive parts of the human body so certification and required license are important to be a lash technician.
Where suitable lashes those which are suitable to the strength and length of your natural lashes, don't get carrie away by the celebrities.
Make sure the eyelash extension glue is formaldehyde free because in many cases customers also have an allergy to specific ingredients.
Source:
https://novalash.com/professional/classes/
https://lashbomb.com/blogs/news/5-reasons-to-become-a-lash-technician
How long does it take to become a lash Tech?
Most people need three to six months or more of practice before they become a skillful and talented lash artist. As you get up to speed, you may get disheartened and second-guess your decision to become a lash artist.
Do lash techs make good money?
Daly City,
CA
beats the national average by $8,005 (16.9%), and San Mateo,
CA
furthers that trend with another $10,175 (21.5%) above the $47,396 average.
What are Top 10 Highest Paying Cities for Eyelash Technician Jobs.
| | |
| --- | --- |
| City | San Francisco, CA |
| Annual Salary | $52,406 |
| Monthly Pay | $4,367 |
| Weekly Pay | $1,008 |
| Hourly Wage | $25.20 |
How much does a lash Tech make a year?
Reports indicate that the average lash technician salary is $47,396 per year. On average, lash technicians' hourly wages range from $20 – $25.
Is it worth becoming a lash technician?
The investment in lash extension training is definitely worth the time and money, because you'll end up with more time and more money down the road! Check out our training, products, and services today. Contact us to see if a career in eyelash extensions would be right for you!
Is lash tech hard?
After all, when you look good, you feel good, and feeling good is priceless. Becoming a certified lash tech requires hard work, dedication, and perseverance, but it's still much easier to get started compared to other careers.
What makes a good lash technician?
Good visual spatial ability

Part of the qualities a good eyelash technician should possess is the ability to make both sides of the eyes even. They must have a good spatial ability and be able to judge when one eyelash seems fuller or scantier than the other.
How much should I charge for lash extensions?
Just as with any beauty service, there is a wide range of prices when it comes to getting eyelash extensions. The short answer is that eyelash extensions cost an average of $81 to $120, according to industry surveys, with the range in cost being anywhere from under $40 to over $200.
How do you lash fast?
Using magnifying glasses, good lighting, and taking breaks to do eye strengthening exercises are all going to help you to see better and thus, lash faster. PRO TIP: For clients with really light or sparse lashes you can take a pink marker and fill in the gel pad where the lashes rest.
How do lash artists get clients?
Do 2 to 5 full sets of eyelash extensions for free. Pick people who work or play around other potential clients. They will become free advertising for you. If your client loves their lashes then they will talk about them and they will give your name to other potential clients.
How do lash artists make money?
How To Increase Your Lash Artist Income
If you do 3 appointments per day, you'll earn $300 that day for 6 hours of work.
If you stretch to 4 appointments per day, you'll earn $400 for 8 hours of work.
If, however, you increase your prices by $20 per appointment, you'll earn $360 for 6 hours of work.
How do I start a lash business from home?
How do I grow my lash page?
Top 5 Overlooked Marketing Tips to Grow Your Lash Business
Take Gorgeous Photos of Your Work.
Invest in Advertising.
Ask Your Clients to Rebook (And Make it Super Easy)
Pay for a Professionally Designed Website.
Use Supplies That Keep Clients Coming Back.
How can I increase my eyelash business?
How to Get Clients for Lash Extensions
#1: Announce What You're Doing. Many new business owners feel shy when starting a new venture.
#2: Word of Mouth. You can also use your friends and family to help spread the word by having them act as models.
#3: Create a Referral Program.
#4: Use Social Media.
#5: Build Connections with Other Beauty Specialists.
What should I post on my lash page?
Include a few personal pictures that still follow your "theme" or color scheme. Pictures of retail that you sell, or lash products that you love, are always good options as well. Anything (whether its lash related or not) that's appropriate, and shows your personality as a lash artist. Have fun with it!
How much should a beginner lash tech charge?
Now, let's take a look at The Lash and Sugar Company prices. For starters, full sets range from $100-$175 (depending on fullness and style). Removals are $35, and fills range from $30-$75 (depending on the required time). Now that you have an idea of some prices in the Scottsdale area let's look a little further out.
Is lashes a good business?
An eyelash extension business is one of the best ways to make a great income, flex your creative muscles, and be your own boss. There are a number of steps to starting a successful eyelash extension business. You need to pay attention to factors like start up costs, licensing, and more.
Can I do lashes from home?
Nearly all states require a lash artist to have a cosmetology or esthetician license in order to apply lash extensions. Otherwise, artists are not able to have a home salon that is unregulated by the board of cosmetology.