How to Cut Sleeves off a Shirt
If you are living in a warmer region then you must be looking for the shirts and tops that are sleeveless but what about those shirts that you have already and don't use anymore just because it is sleeved? Now, don't think too much and don't regret it while you can customize your boring T-shirt into amazing gym wear, a trendy tank top, a sleeveless elegant shirt, etc.
So, let's explore how to cut sleeves off a shirt.
How to Provide a New Sleeveless Look to Your Boring Shirt?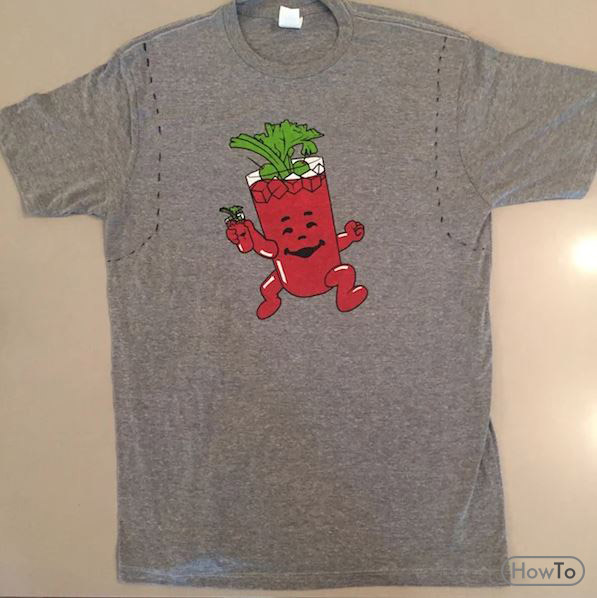 This is an amazing task in which you will change the boring look of your T-shirt. For this, let's follow the steps given below. So, let's enroll.
Pick up the T-shirt you want to make sleeveless. Turn your shirt outwards such that the inner part is visible to you.
Lay it on a flat surface such as a table. Make sure that the T-shirt does not hold any creeze.
If your T-shirt is so messy that you cannot cut it down, then go for ironing. Iron the T-shirt and then carry on with the process.
Use some sharp scissors to cut out the strips into the sleeves that are perpendicular to the seam.
After this, you will be able to see the fringes that are hanging from the sleeve.
This will allow you to cut the sleeve straight without any mistake. Trim the strips from the start of the sleeve.
Make sure to end up with a clean cut. If you see any thread coming out of the sleeve trim on the spot.
Hem the edges to prevent fraying. Fold approx. ¼ inch of the edge and sew it from inside. Repeat the process on the other side of the T-shirt.
And now your sleeveless shirt is ready for the show-off.
So, these are the simple steps through which you can make your shirt sleeveless.
How to Cut Sleeves off a Shirt for Workout?
If you are a workout freak then you must know that for workout loose T-shirts are the best as they allow us to breathe freely. And these, when converted into a muscle tee, will look flawless. So, here we go.
Pick the T-shirt You Want to Transform
Well, there are so many T-shirts but as we have discussed, a loose T-shirt is the best fit for this purpose. Gym wear must be loose and breathable. It will help you to calm down while weight lifting activities, running, etc.
Measure Approximately 6 Inches from the Bottom and Start Cutting
This will provide you an enlarged opening from the side and when you measure and mark, this will make sure that you do not cut the whole side of the T-shirt making it useless.
Cut the Side of the T-shirt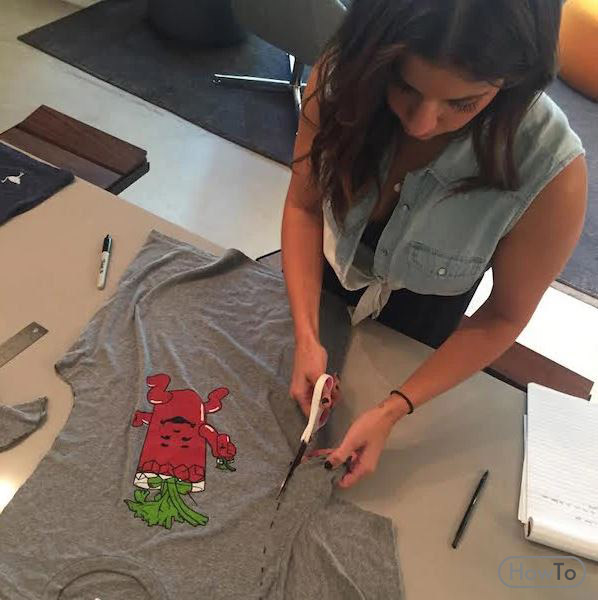 Now, measure the side of the shirt from shoulder to neck. You must leave 3-4 inches and then cut the side of the shirt with a slight angle. When you are cutting make sure to stretch the fabric this will provide a straight and clean cut.
Hem the Edges
You can opt for minimum sewing when it comes to a double-turn hem. Sometimes we see the threads coming out of the edge this is known as fraying. This can be prevented while hemming. You can fold approx. 1/4 inches of the edge and turn it inside after that so it with your hand or using a sewing machine. When you are done, repeat the process on the other armhole.
Now, your muscle tee is ready for the workout session.
How to Cut the Sleeves of Your Boring T-shirt & Make it a Trendy Tank Top?
We have seen many girls struggling with their plain T-shirts. Some girls just keep these simple tees in their wardrobe and don't even dare to wear them as they are so simple while others just keep on wasting their time finding a suitable DIY for their boring T-shirts. See here for more details.
How is that when we say that there is a simple hack that you can easily perform sitting at your home?
So, let's discuss how you can turn your boring T-shirt into a trendy tank top.
Pick Up the T-shirt You Want to Transform
If you are having an old T-shirt of your brother or anyone else (males), then this would be a perfect pick for this process as men's tees tend to be loose as compared to women's tees.
This method is going to be a different one. Previously, we removed the sleeves from the tees, and here, we also need to cut out the neckline to make it wider.
But if your T-shirt is already having a broad neckline then you can ignore the neckline process.
Put Your T-shirt on a Flat Surface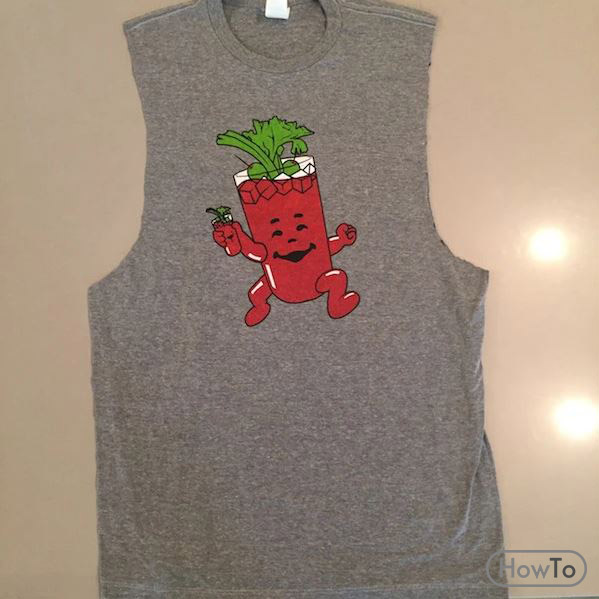 Lay your T-shirt on a table and make it free from any creeze. This will help you out in easy cutting.
Cut Out the Neck of Your T-shirt
This step requires your attention. Just turn your T-shirt from inside out. And then if required you can mark the neckline from where you want to cut and how broad you want to make it. You can also opt for a boat neck if you like and after marking it correctly, just cut it off.
Cut Out the Sleeves of the T-shirt
After modifying the neckline, it's time to cut off your sleeves. Now, this is quite different, you will leave approximately 3 inches from the shoulder and then cut it off.
You can avoid the straight cut instead you can go for a curvy zig-zag cut. This will make your tank trendier.
Hem the Sleeves As Well As the Neckline
This is a crucial step if you skip it; you might be seeing threads spilling out from the edges which will not look good. So, fold up around ¼ inches of the edge and sue it. Repeat this process for both the sleeves and the neckline.
And, now your tank top is ready. You can go out without any worries and follow street fashion.
How to Make a Sleeveless Shirt without Cutting?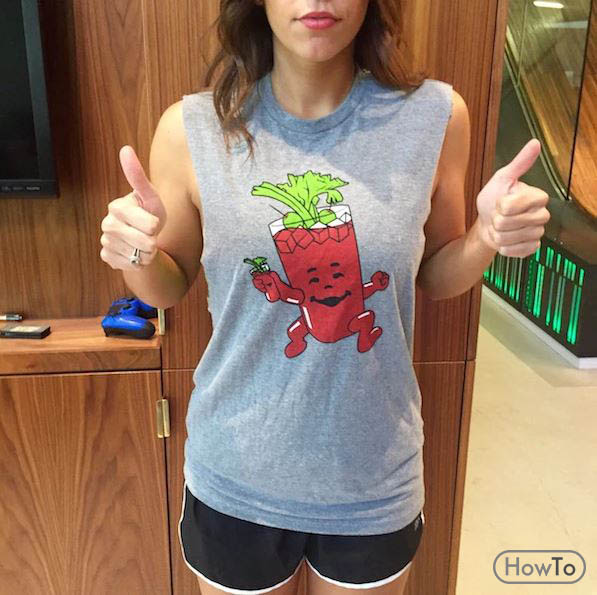 This is the simplest way to make your T-shirt sleeveless. But for this method, you need to take a T-shirt with small sleeves.
Now, all you have to do is to roll up. You can roll the sleeves of your T-shirt outwards and when you reach the shoulder, you can tuck it up using a thread and a needle. In short, you can sue it up for tucking.
This is a very simple technique where you don't have to cut anything, you just need to roll up your sleeves and tuck it and your sleeveless T-shirt is ready.
Also, if your T-shirt is long-sleeved then you can cut out the sleeve to a certain length, and then you can roll it up and tuck. This will look trendy and no worries if you do not cut it straight because it will get rolled up.
So, no mess, no straight cutting, only roll up and tuck and ready to show off your all-new sleeveless shirt.
Tips
Always use sharp scissors for cutting the cloth. If you use blunt scissors then it would end up messing your T-shirt and will not look so good. So avoid using blunt scissors.
If you don't trust your cutting skills then you can take the help of someone else.
Don't forget to hem the edges otherwise your T-shirt will look horrible as the threads will come out from the edges.
It is always considered a good practice to iron the T-shirt before any cutting. This helps to straighten out the fabric and ensures easy cutting.
How do you cut the sleeves off a shirt for a girl?
How do you cut the sleeves off a shirt to make a muscle shirt?
How do you cut the sleeves on an oversized shirt?
How do you make an oversized shirt look good?
6 Ways to Wear an Oversized T-shirt
Tuck in a t-shirt Mom's way.
French tuck an oversized t-shirt.
Tie a t-shirt knot.
Side, back and high knot variations.
Fold under your t-shirt knot.
Bra tuck an oversized t-shirt.
How do you fix a shirt that's too big without sewing?
How do you loosen a fitted shirt?
What can I do with a really big shirt?
Wear an oversize vintage tee loosely over print pants and complete your ensemble with minimalist sandals. Balance a large tee with tight leggings and pull the look together with an oversize blazer. Play with layering techniques and try a baggy tee over a knit dress and under a crop top for a cool, fun look.
How do you change clothes that are too big?
There are three common ways to fix loose armholes:
First, add a dart from the bust apex of the dress by pinching the fold on the wrong side of the fabric, then sew the fold.
Second, add a band or binding by easing an extra fabric into the armhole.
Third, add decorative lingerie elastic and sew it around the armhole.
How do you tailor a woman's shirt?
How do you fix too big sleeves?
How can I alter a shirt to make it smaller?
How do you tighten a loose dress without sewing?
Hold the coin against the outside of your top or dress. With your other hand, open the elastic with your fingers. Reach under your top or dress, grab the coin with your elastic (over fabric). Tie it twice or three times so that it's tight enough to stay.
How do you tighten a loose dress?
How do you tighten a shirt around your waist?
How do you cut the back of a shirt to make it tighter?
How do you cut and tie the back of a shirt?
How do you cut a Tshirt into a cute shirt?
How do you cut up a Tshirt to make it cute?