It is quite important to frame the jersey in order to get the sports spirit or team spirit. A jersey is all about passing on the team spirit with the viewers and it will give a togetherness that everyone wants to have in their lives. If you don't have any perfect team jersey, it will be very hard to experience the team spirit and its enthusiasm.
How to Frame a Jersey?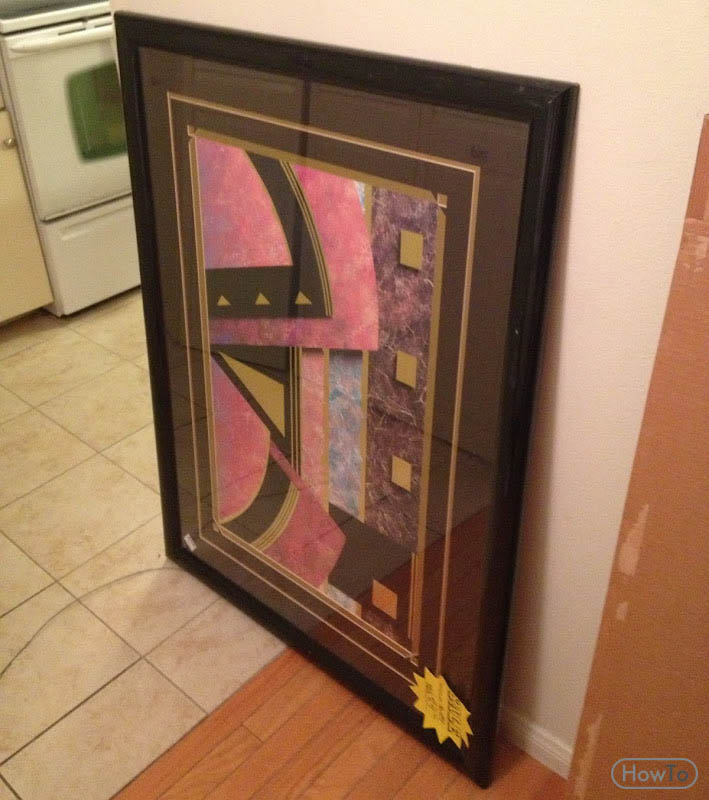 It is important to know how to frame a jersey to get the right excitement for your preferred team. No single piece of sports memorabilia better defines the collecting the passion and team dedication than the jersey.
A jersey's color will connect directly to the fan and to the team. In this way, the jersey is an important medium by which the team will get a better connection with the fan base.
This is the main reason for which people spend a few hundred dollars to properly frame their jersey according to their favorite team. It needs precise designs while framing the jersey.
How to Frame a Jersey Cheaply?
If you want to frame the jersey within a pocket-friendly price, it is important to come with the right kind of things that will cost less. So, it will be smart to use cheap fabrics that are important to come with a perfect price range.
These are not only making a great contribution to your jersey but also come with the perfect design that will surely uplift your sportsman spirit.
There are various materials that are available for the frame and you should choose the cheaper one. It will cost less compared to others.
On the other hand, if you'll get the jersey in the right way, it will surely come with the accurate team spirit that you always want.
How to Frame a Basketball Jersey?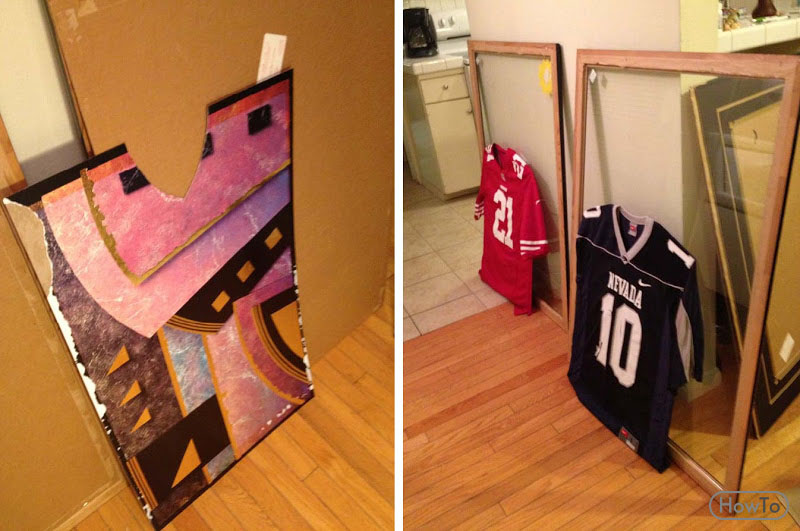 You need to properly choose a frame that is painted with the colors of your favorite team along with the decor of the home. You can search online. A shadow box with the right dimensions will most likely be cheaper than a frame that is specially made for the jersey. Now, measure the frame with measuring tape. Always use clear thread to stitch. Sometimes, you need clothing iron and in this way, the jersey will look perfect after framing. Cut the foam board and insert it in the basketball jersey. In this way, it will look just like standing position and the 3D effect will be clearly visible.
● Jersey Framing Ideas
It would be great to frame the jersey. While going to do that, make sure that your jersey is in perfect condition. If it is not in that condition, you can give that a wash. And, after wash, you can easily apply the iron to keep it out from any type of unwanted wrinkles. Make sure that you have stored the jersey in a plastic container. Always use quality foam to framing it. In this way, you can easily get a perfect and new look of the jersey. You should also use a quality and transparent frame that would give a good look.
● Jersey Framing Supplies
There are a number of things required for framing jerseys. You need various supplies including either a shadow box frame or standard frame, Matboard (if using a shadow box), Foam backing board (if using a standard frame), Plexiglass, or Acrylic (if using a standard frame), Measuring tape, Needle, Thread, and Pins. While framing your jersey, make sure that the framing foam has an accurate size that will hold the jersey rightly. Once you have gathered all these supplies rightly, it would be great to come with the right kind framing job without much hassle.
Can You Frame a Jersey in a Poster Frame?
If someone wants to know, whether the jersey will be fit within a poster frame or not, the answer is yes. Most of the jerseys will fit perfectly in either a 30''x36'' frame. Some others also can easily fit with a 32''x40'' frame. If you want to frame the jersey, it is important to know the accurate height and width. If it is extra-large, you can't certainly fit that with these normal frames. Always use a standard box frame or foam board to frame the jersey. You can use the foam board if you are using a standard frame. In this way, the jersey won't be damaged at all.
● Jersey Frame Kit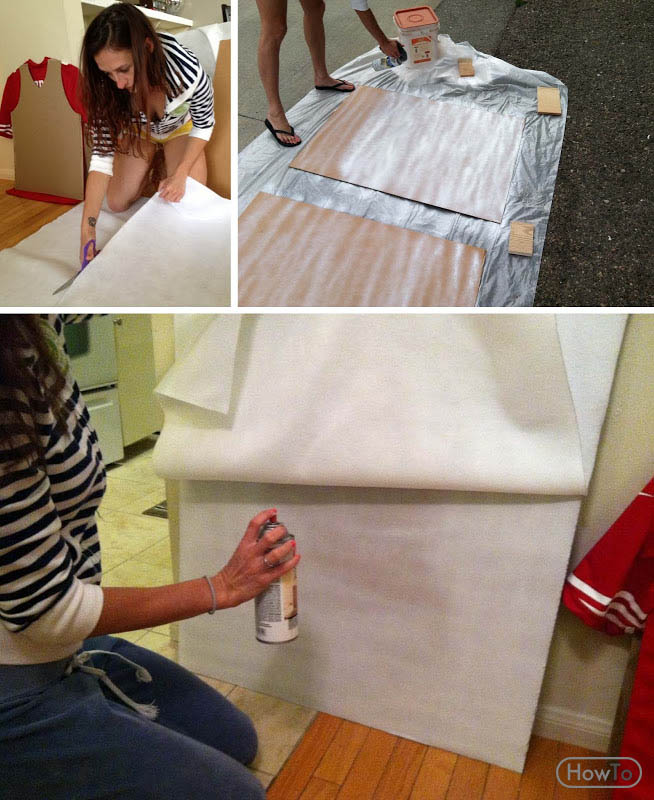 While going to frame the jersey, make sure that you have proper accessories that are important to frame it. Most of the suppliers make the jersey more attractive with the help of the outstanding kit and it will always remain the most important part of the jersey framing job. So, make sure that, while going to frame the jersey, you need to come with the right kind of things that are making a great contribution according to your jersey. The kit should be properly fit with your jersey and make it lucrative applying colors and glass frames on it.
● Jersey Display Case
Jersey display cases are playing a vital role in displaying the jersey proudly. These are made with a metal shadow box and a glass frame on it. However, there are various display cases that come with different designs and functions. Some of them are fixed and some others are working like doors and whenever you want to give a chance, you can easily do that to your jersey. So, while purchasing the display cases, you need to be very careful. While purchasing them, make sure that they have high quality and they can easily hold the jersey and other necessary accessories that are making a great contribution to storing the jerseys.
Can You Put a Jersey in a Regular Frame?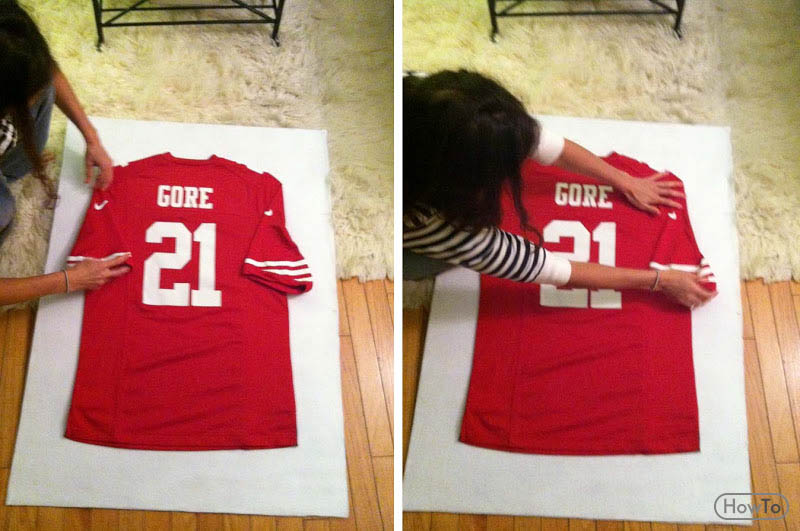 If you want to put the jersey in a regular frame, it is possible. First, stretch the jersey to measure the width.
Now, measure the length and width of the jersey from the top of the collar to the hem. Now, cut out the foam core according to the width and height measurements.
Place the foam core rectangle behind the jersey. Trace around the shoulder and sleeve on one side. Now cut that using sharp blades.
Do it in one or two pieces if you can. Using these cutout pieces, trace around them on the opposite side. In this way, you can easily frame it.
How much do You have to Spend on Framing a Jersey?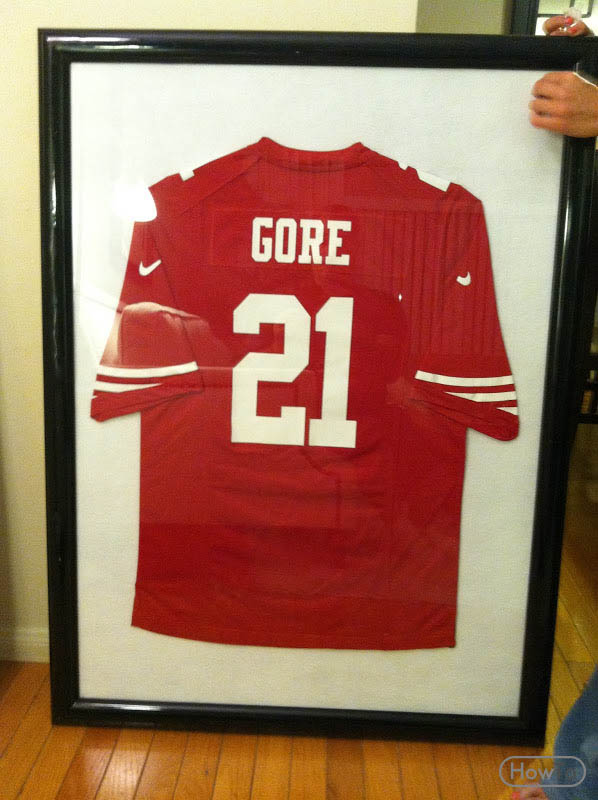 If you want to frame a jersey, it will be your lifetime memory. So, in order to do it in a better way, you can spend some more bucks. The qualities of the jersey framing accessories are playing a crucial role in defining the price.
Most of the accessories come with high quality along with transparent metals that will always give you a great contribution and satisfaction.
The price can be within a few hundred dollars or can exceed too few thousand. It entirely depends on the quality of the accessories that you want to use.
So, if you want to do this within a pocket-friendly price, it would be great to come at a cheaper price.
Tips
Always use quality material to store your jersey. It is a matter of pride and it will always satisfy you along with your friends and family members while displaying all these things. So, you should lose the plot for a few dollars.
While framing the jersey, apply a good iron on it. In this way, you can easily remove the wrinkles and other things from the jersey.
While storing them, it would be great to come with the right condition.
How much does it cost to frame a jersey?
How much does it cost to frame a jersey? On average, framing a jersey can range anywhere from as little as $175 to as much as $550. It is going to come down to the type of frame, the size of the frame, if any customizations are going to be made, and the company framing the jersey.
Is it hard to frame a jersey?
Some people think framing jerseys is a difficult and daunting task, so they end up spending a lot of money by taking it to someone else to frame their prized possession. However, there is a smarter and more budget-friendly way to frame jerseys.
How do you make a jersey frame for DIY?
How do you frame a jersey cheap?
How much does it cost to frame a jersey at Hobby Lobby?
Custom framing at Hobby Lobby can cost anywhere from around $30 to more than $600.
Who is cheaper for framing Michaels or Hobby Lobby?
Based on price, Hobby Lobby custom frames are a little more expensive than Art.com or Michaels.
Why framing is so expensive?
Any cost increases from the manufacturer become magnified when passed through the lens of the wholesaler. The cost to the frame shop is therefore high, and since the frame shop has to make a profit too, the cost to the consumer is even higher.
Is Joann Fabrics cheaper than Hobby Lobby?
Joann's prices are said to be lower than Michael's and on par with Hobby Lobby. Another thing in Michael's favor is that when they stock an item, they make sure there is a very good selection for you to choose from. The other stores do not have the same size of selection even though their prices are a little cheaper.
Is Michaels Framing expensive?
Prices for
framed
art prints are determined by the size of the artwork. Art prints can also be purchased without a frame for a lesser cost. Specialty surfaces can be purchased with or without a frame. Additional charge may apply for art prints.
Custom Framing Site.
| Sizes up to | Framed Photos |
| --- | --- |
| 24 x 36 | $139 |
| 32 x 40* | $194 |
How long does framing take at Michaels?
Most online orders will arrive within 7-10 business days. Expedited orders arrive within 3-5 business days. If you choose to mail your art for framing, your order will arrive within 7-10 business days of the date we receive your artwork.
Can Michaels frame a jersey?
Custom Framing Site

Display your favorite team jersey. 0.91″ width, 2.875″ height. Note: This option requires you to either mail in a physical item with a pre-paid shipping container or take it to your local Aaron Brothers.
How do you price a picture for framing?
If your piece is "extra small" (up to 5 x 7), it will cost $65 to frame. A small piece (up to 9 x 12) costs $85 and a medium piece (up to 18 x 20) costs $99. Essentially, the fewer options a company offers, the lower they can make their prices.
How can I frame a picture cheaply?
As a black matte paint, chalkboard paint and a few sheets of paper can be a great way to frame artwork. You can paint a box on your wall and then use clear thumbtacks to gently pin your work on paper in front of it. The chalkboard paint conversely also works great as matting for images already in frames.
How much should framing cost?
Is it cheaper to make your own frames?
Average Framing Material Estimator. Framing materials run from $3 to $6 per square foot. Since lumber pricing fluctuates, it can be tough to predict costs in advance. You'll end up paying about $350 to $500 for 1,000 board feet of lumber.
How can I save money on framing?
Buying custom cut frames (already cut to the size you want) will run you in the neighborhood of $30-$60 per frame for a relatively standard moulding that is 11/2″ to 2″ wide in a 16″x20″ size. Wider and more elaborate frames will cost more. Polystyrene frames (imitation wood frames made of plastic) will cost less.
Can you do your own picture framing?
Six Ways to Lower Picture-Framing Costs
Don't Buy From a Big Box Retail Store.
Order Larger Quantities.
Bundle Your Frames with Other Supplies.
Forgo the Face-to-Face Interaction.
Go the DIY Route.
Pick the Right Quality for Your Budget.
Where can I buy nice frames?
Typically, when making your own picture frames, you need a router (or a table saw) to create this groove called a rabbet (sounds like "rabbit"). But picture frame molding already comes routed with a rabbet cut (in various depths), so all you have to do is cut the molding at 45-degree angles and–VOILA!