Installing a beautiful laminated hardwood Pergo floor is now a popular DIY project for home improvement hobbyists. With kits that are easily available online, the instruction manual which is clear and crisp, applying and installing these floors is not very difficult. With a little experience, you can successfully complete it. Or else, you can give a call to your nearest professional Pergo flooring experts.
How to Install Pergo Flooring on Concrete?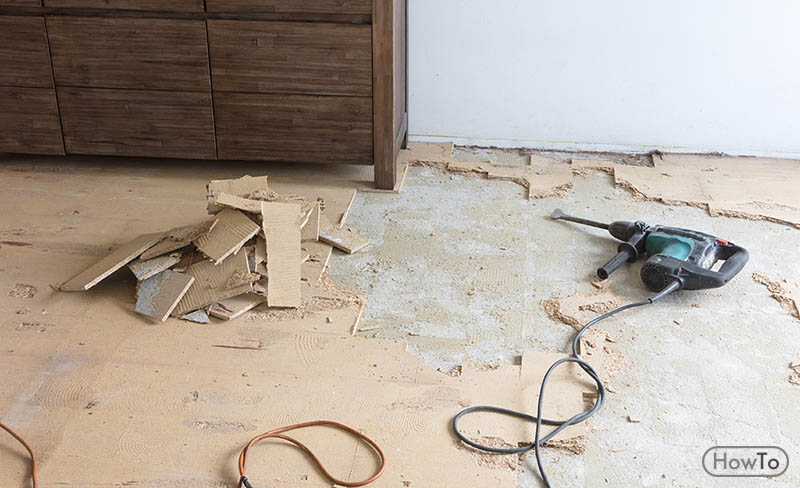 Installing hardwood laminated flooring such as Pergo over concrete needs additional preparation of the floor. When performing this over concrete things can seem different. The best thing about hardwood flooring is that it looks just like real wood. In this video you can see a fair demonstration of a real scenario where a craftsman shows how to do things, simple and easy.
The first thing that one must remember is that when installing laminate Pergo flooring tiles; add up to a 6mm plastic sheet to keep the moisture away from the floor. Concrete can absorb moisture and can release the same. In many cases, people also use a vaporizer.
The next thing you can do to prepare the floor is to add cushion to add softness to the ground when you are walking around. For this, you can use floor mats, which come in different thicknesses and varieties. Many also work and double up as moisture controllers.
Try to use a good sealant to join two layers of plastic or floor mat. This avoids slippage over one another. It also keeps the moisture and surface even all around.
Always remember that the first set of few rows sets the tone for the floor. It is always best to lay them parallel to the length of the floor, but it depends on other factors too, such as the size of the floor and length of the tiles.
Always make sure that the tiles are a quarter of an inch away from the walls. This is very important for allowing the expansion of the Pergo floor with use. As it gets old, it will expand, and the gap will help it prevent cracking or opening up.
How to Install Pergo Outlast Flooring?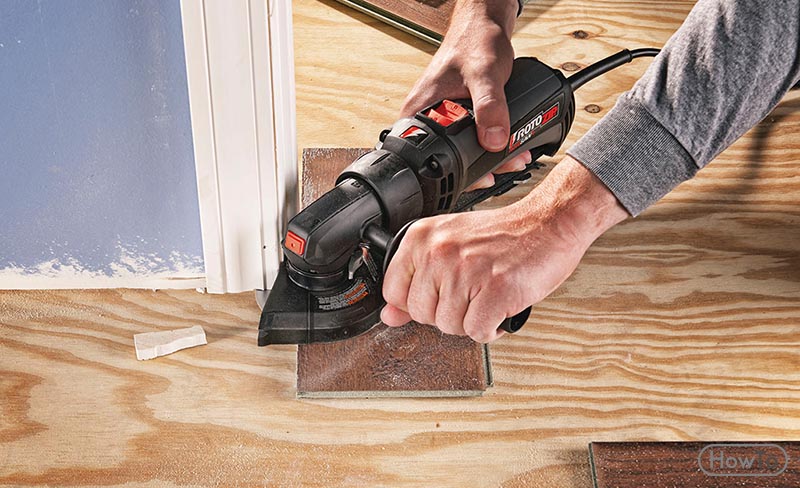 A nice and quick video shows you how to install Pergo Outlast flooring, and this video keeps it short and crisp to let the audience get a hang of the entire process. Then, if you are still interested, you can view the entire project, learn more, and watch other videos. Installation of 'Pergo+Outlast' is a very fine idea that adds durability and years to your floor.
Pergo Outlast and Outlast are waterproof laminate flooring tiles which come in authentic looks and feel. The best way to describe them is how it feels when you walk over them barefoot.
For greater performance, you can use a Pergo Floor mate and a 2 in 1 underlayment too, but if the floor already had padding underneath, all you need is a piece of a plastic barrier to keep the moisture away.
A lot of wear and tear can cause damage, and this video from Pergo explains it better than anybody else. With spill protection and water damage, the durability of the flor decreases significantly, so taking extra care means a hassle-free living.
With a few extra steps to seal the edges of the floor helps in the wall-to-wall water resistance. The unlock mechanism helps keep the liquid away with greater control and precision fix. There is no gap or opening when the installation is perfect.
Replacing warped and damaged flooring is not that difficult, but if it opens up at different sections and portions, it is perhaps best to reinstall the flooring.
Pergo Flooring Installation Tools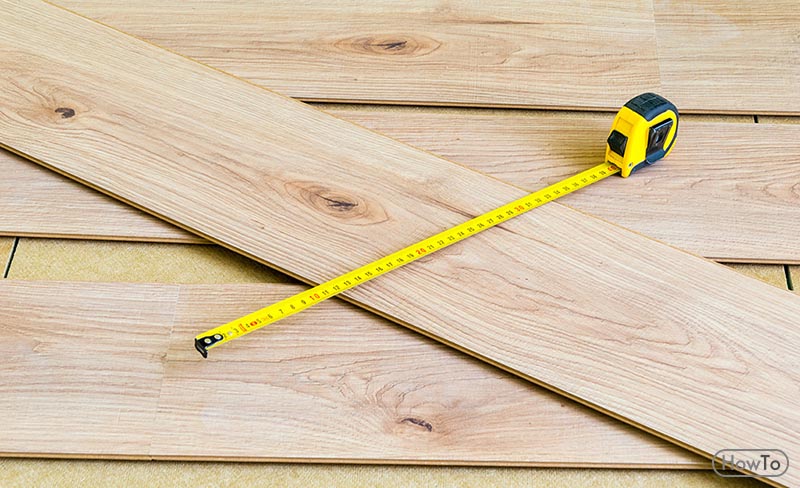 If you call a professional flooring service for help, they can install your Pergo floor quickly and firmly. However, if you want to accomplish this all by yourself, you will have to purchase some basic equipment and tools. First, watch some videos to get a hang of the process. Though a basic installation kit contains a list of tools, essential for these kinds of projects, we still list them out here.
A hammer pole is your best tool because it helps firmly affix the boards or tiles together. You tap with the pole bar and this sets it in place. To remove this, use a suction cup.
A utility knife is sharp enough to make small adjustments. A tape measure and cutting machine like jigsaw, spacers, and square spacers are useful.
To make marks, use tape, pencil, chalk, for your convenience. It is not a big difference. You may need other tools like undercut saw, a chalk line skimmer, no flip clip, which is optional but professionals keep them just in case.
Making the rough and random angles on the floor will require you to make cuts from single boards. Then, try to place them evenly. If the area is small, set it aside for later treatment. With DIY tools, you can save a lot of money as well, if you do not have an affordable flooring expert nearby.
Here is a list of all tools you will need to make this a successful DIY weekend project. This is a great time for couples to spend some quality time together in building your home. The same tools also serve well for hardwood flooring like Pergo.
How Long does it Take to Install Pergo Flooring?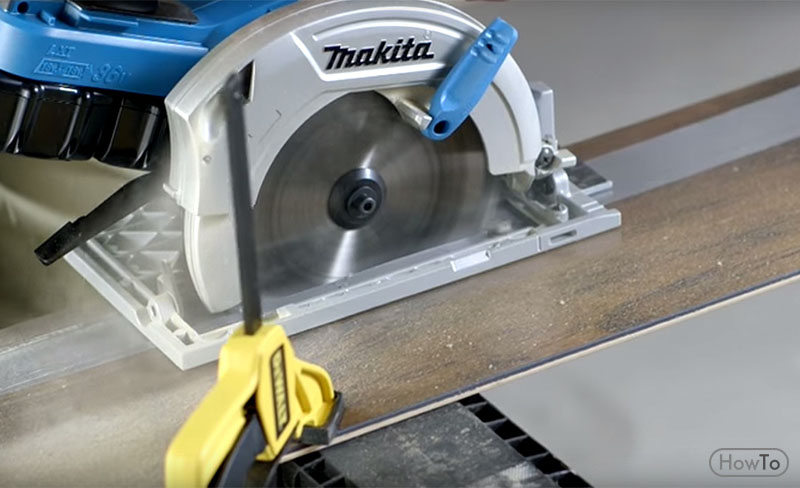 Laminated flooring can take 1 to 2 days to acclimate and then you can start the process. It allows problems like particleboard expansion to sort out. DIY can take then, 3 to 4 hours for installation, and that is all. An extra 1-2 hours might be required to angle around cabinets and stuff.
Pergo Flooring Installation Cost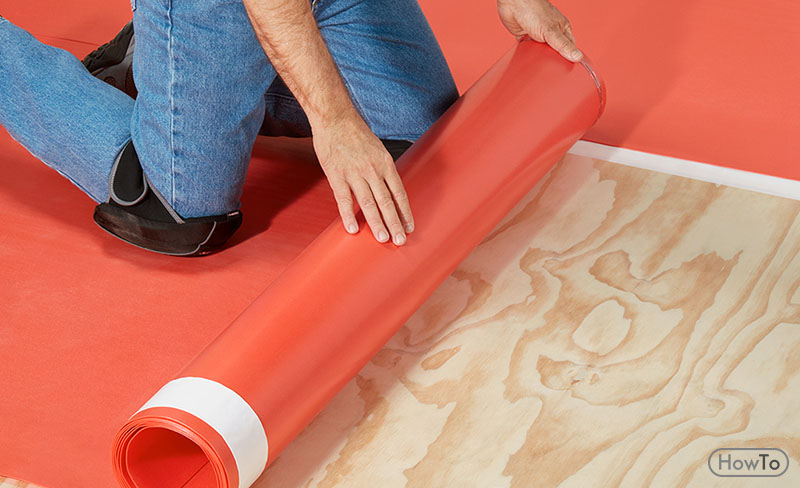 Here is a very simple video that shows how this works. You will learn about simple tips and tricks and make up for a nice guess on the essential costs involved in this kind of installation.
While the average cost of Pergo installation last year was around $2,000 to $3,000 per 500sq feet, the costs can rise up and low depending on your choice. The kind of flooring makes a lot of difference here.
In 2020, the cost has gone a bit down with a range of more affordable products in the market. Now, the average price ranges between $1500 to a higher end of $7,000 per 500sq feet. With laminated flooring, hardwood flooring, and other varieties the charges add up. Lamination adds around $1.5 to $2 per sq feet, for example. Pergo is a natural choice in flooring laminated hardwood tiles, and is easy, durable, and affordable at the same time.
Do You Need Underlayment for Pergo Flooring?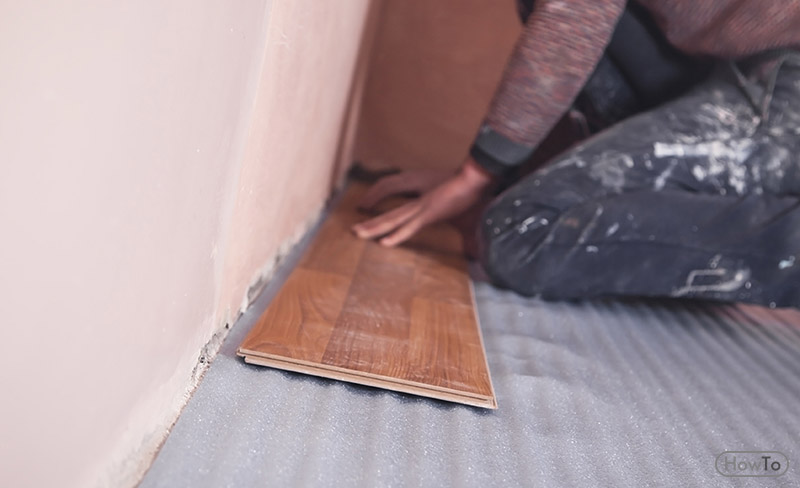 It depends. If your Pergo flooring boards do not come with underlayment, use an application. You must purchase it separately and lay it over the subfloor. If you avoid this step, the Pergo floor's warranty will be violated.
Tips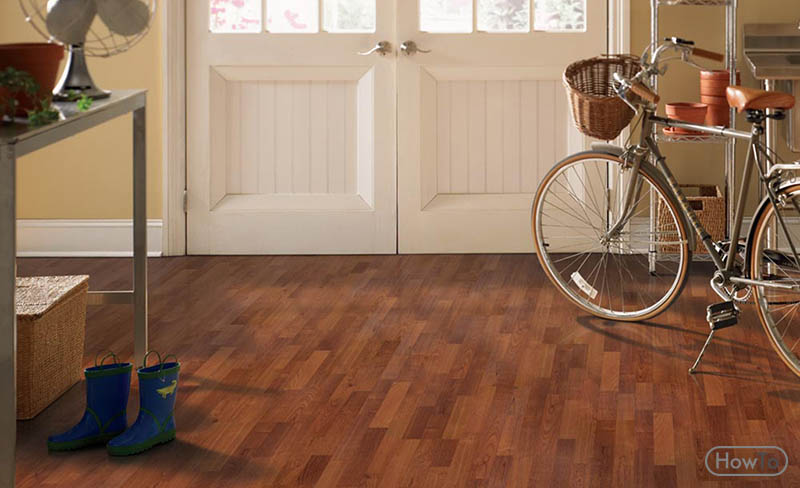 The tiles have an interlocking mechanism that avoids them to slip over one another. You do not have to use sealant or adhesives to keep them intact. This is important because in case there is a crack or damage, replacing only the damaged piece is possible.
Keep the tiles randomly so that they do not line up with the previous rows. This random pattern adds a level of aesthetic beauty to the flooring.
It is important to sand and level the floor even before applying such laminated flooring like Pergo. Any uneven surface can cause the tiles to lift and break or damage. And, damage to any one means the entire pattern will shatter.
Is Pergo flooring easy to install?
Pergo floors are more than just beautiful and durable, they're also easy to install. Even if you've never installed a floor before, it's easy to put new floors in your home in less time with just a few simple tools. Pergo laminate and locking engineered planks simply click together.
Do you need underlayment for Pergo flooring?
Do I really need it? Yes! If your Pergo floors do not come with underlayment, then it's important that you purchase it and lay it over your subfloor before installing your new Pergo floor. If you don't add underlayment to your Pergo floors, you'll violate the floor's warranty.
Where do you start laying Pergo flooring?
Where do you start when laying laminate flooring?
Do you have to cut the tongue of the first row of laminate?
Place the first plank with the tongue side towards the wall, being sure to allow 1/8″ for expansion. We recommend cutting off the tongue on this first row to avoid any problem with the expansion gap.
Do you start in the middle when laying laminate flooring?
4. Always start hardwood flooring along the most prominent and noticeable wall in the room. In order to keep the floor straight and square, start laying the laminate away from the wall because the wall may not be straight.
Which side of laminate flooring goes against the wall?
Working from right to left, start by placing the planks with the tongue side facing the wall. With the first board flat, angle the next board so that the tongue and groove fit together.
Is there a pattern to laying laminate flooring?
There isn't a fixed amount of staggering that you should stick to when installing laminate floors. It all depends on what the manufacturer recommends. Most companies advise that you stagger between 6" and 12". You should not stagger below this range, but it's okay to stagger more than 12".
How do I make sure the first row of laminate flooring is straight?
What is the best tool to cut laminate flooring?
The jigsaw is the best power tool to use to cut laminate floors with for a few reasons. It's light, important because you'll be picking it up all day. Also, the best blades are cheap.
Does it matter which direction you lay laminate flooring?
In what direction should you lay a laminate floor? In most cases, you should lay your laminate flooring parallel to the longest side of the room or your home. This will create a more natural flow and will accentuate the length of the room better.
How do I make sure my floor is square?
Use a tape measure to measure the distance from one corner to the corner in the diagonal and write down the measurement. Take the tape measure to repeat the process for the remaining two corners and write down the measurement. If the measurements match, you have a perfect square.
What is the 3 4 5 rule for squaring corners?
To get a perfectly square corner, you want to aim for a measurement ratio of 3:4:5. In other words, you want a three-foot length on your straight line, a four-foot length on your perpendicular line, and a five-foot length across. If all three measurements are correct, you'll have a perfectly square corner.
How do you lay laminate flooring in a room that's not square?
How do you lay tile in a room that's not square?
Apply some of the tile adhesive to the floor in the corner of the chalk lines with your trowel. Then take one of your tiles and press it down firmly into the adhesive. Put tile spacers on the corners of the first tile. Take a second tile and then place it directly next to the first tile using the spacers as a guide.
Can you lay tiles without gap?
Laying tiles with small gaps also prevents problems in case of mechanical damage to one of them. If the tiles were indeed laid out without joints, it would not have been possible to safely remove one of them. 1.5 to 2-millimetre gaps are enough for safely replacing a tile without damaging the other ones.
How do I make sure tiles straight?
How do you calculate tile layout?
Multiply the length times the width to determine the room's square footage. For example, a 12- by 15-foot room will have a square footage of 180-feet. Compare the size of your chosen tile to the size of the room to estimate the amount of tile you need.