How to Make a Charm Bracelet
Fashion enthusiasts, this is for you. Charm bracelets are fun. You should have them at all times if you care about your looks. The good thing about charm bracelets is that you can make them all by yourself. Here is a guideline on how to go about making a charm bracelet for yourself.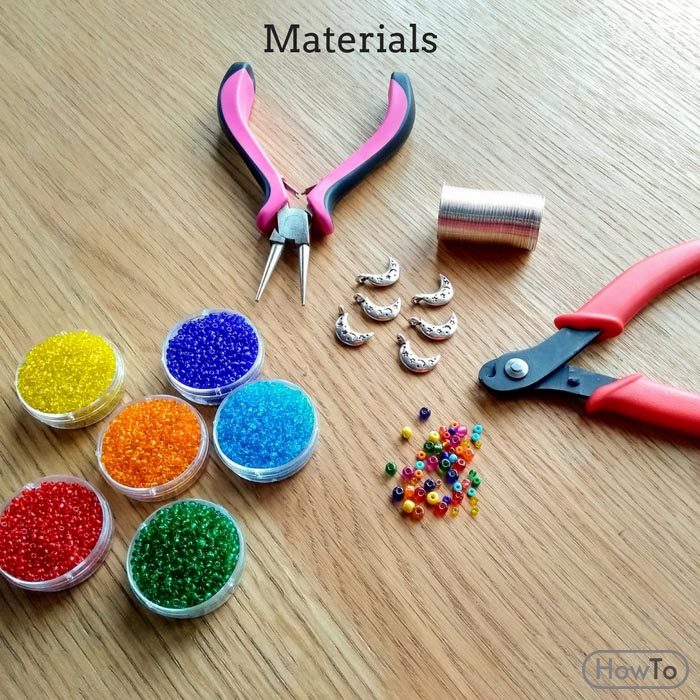 Before you kick start the process, choose a suitable working area where you get less disruption. The working table should be spacious and clear.  Then have a checklist to ensure you have all the materials you intend to use. Here is a list of stuff you need to make a charm bracelet;
Chain
Lobster claw clasp
Jump Rings
Charms
It would be best if you customize the chain to fit into this procedure. A 10-inch chain will serve the purpose. You can cut this chain from an old necklace or recycle an old charm bracelet. If need be, you can purchase a jewelry chain from a craft store and tune it to for this purpose.
Attach a lobster claw clasp
Once you have your 10-inch chain, it is important to attach Lobster claw clasp on one end with a jump ring.
Hang the charms on your chain
Once done, it is time to hang charms on your bracelet. Using jewelry pliers, attach jump rings to the charms you intend to hang to your chain.
You must be asking yourself how to go about this. It is quite simple. Using needle-nose pliers open the jump ring crooked and not pry apart. This ensures that the normal shape of the jump ring is maintained. Once open slide in the charm.
Since the charm is on the jump ring, use your pliers to move it over the hoop of your bracelets. If you are completely satisfied with the direction the charm is facing, you may now want to close the jump ring. Press the ends of the jump ring together using the jewelry pliers.
If you have a number of charms to hang on your chain, keep repeating the process until you are through.
How to Make Charms Out Of Paper
The process of making charms using papers for your bracelet is easy and straightforward. You don't need a special skill to make a charm out of a paper. Read through this subsection, and you will be up to the task.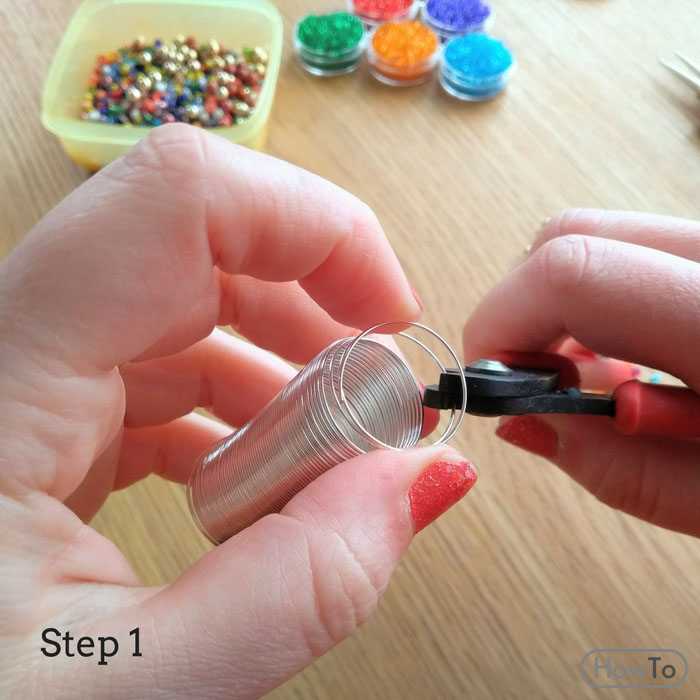 Materials needed
Most of the materials needed in this exercise are readily available and won't cost you much. Here are the key materials you require to undertake the process;
Pencil
Plain card stock
PVA glue
Scissors
Markers
Nose pliers
Jump ring
Decide on the design of the charm you want to make
Once you have decided on the design of the charm,  sketch it on the charm pattern on the card stock. You will do that using a pencil. Explore your creativity and come up with something that appeals to your eyes.
You can borrow ideas from the internet just to make sure the pattern you choose is simple and unique. Avoid choosing complicated patterns as this will consume much of your time and may not be appealing. Sketch at least three identical charm patterns on the card stock. Once you're through, cut them out using a pair of scissors.
Decorate Your Charm
Decorate your charm using your favorite color. You will use markers of the colors of your choice. Do it gently to ensure the charm looks beautiful. There are numerous ways of decorating your charm. It narrows down to what you want. For example, you can paint charm with one color, let it say black or red. Then, using you is a pencil draw your favorite diagram. Try to be as creative as possible.
Punch it
After that, identify the top side of your charm and punch it. This allows you to attach your charm to your bracelet or necklace.
Attach the jump ring
Using nose pliers attach a jump ring to the charm. Do not close the ends of the jump ring. Once you have attached the ring to the necklace or bracelet you can now close the ends of the jump ring.
How to Make Charms Using Resin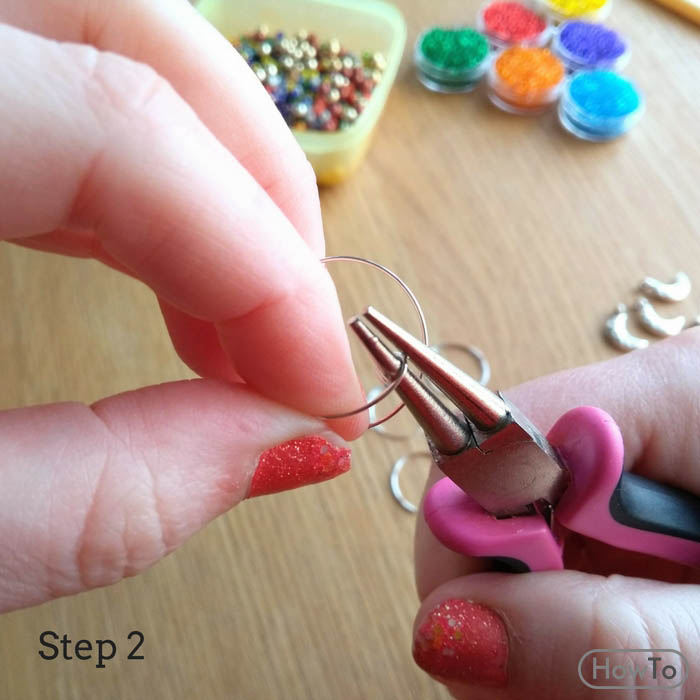 To make charms with resin, here is a simple procedure on how to go about it. You must be creative when you want to make charms with resin.
What is required of you?
The materials you need to for you to make charms with renin are as follows;
Hand gloves
Nose mask
Stir stix
Clip art printed on a transparent sheet
Resin molds for crafts
Castin' Craft mold release and conditioner
1-ounce Reusable Mixing Cups
Hardener
A pair of scissors
Work in a well-ventilated room and make sure you have your hand gloves and face mask. This is because resin may cause allergies to your body. Never touch it with your bare hands.
Preparation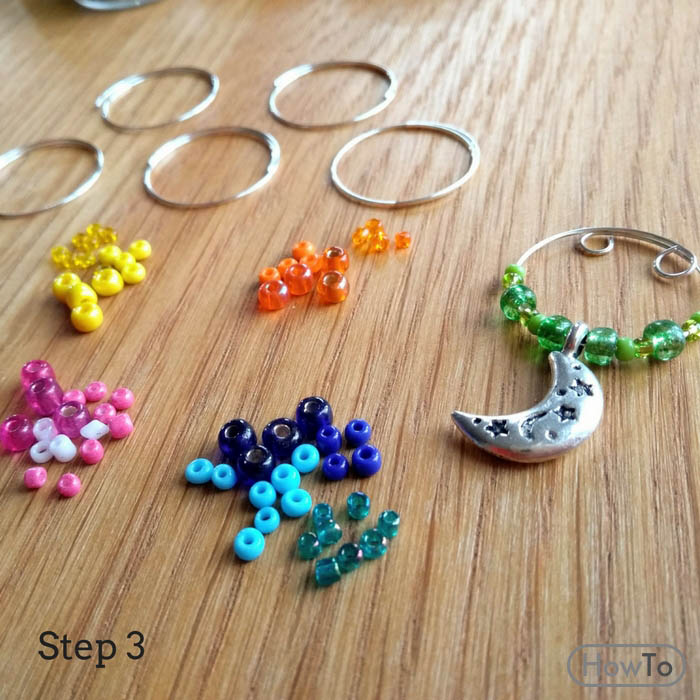 Before you kick start the process of making charms, spray a light mist of Castin' Craft molds release and conditioner in the wells of the mold. Wait for a few minutes for it to dry. Use a pair of scissors and cut out your preferred clip art from the transparent sheet.
Dealing with Resin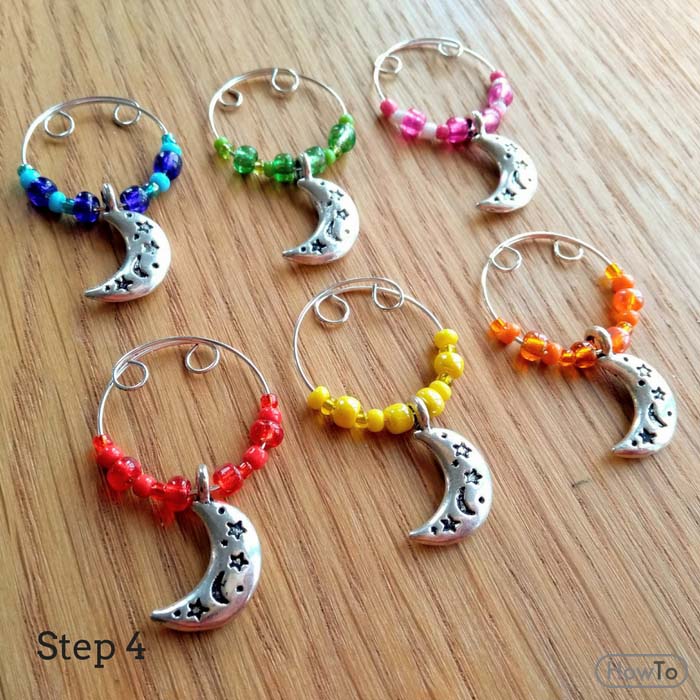 The medium contains both the resin and hardener. Both products are mixed in equal amounts that is 1:1 ratio. Therefore, measure 10 cc of resin and 10cc of the hardener. Pour the two liquids in a 1-ounce reusable mixing cup. Using the Stir stix, stir the solution the mixture for them to mix together.
Well, depending on the design of the resin craft molds fill the resin in the wells to halfway. Remove any bubbles that may appear.
Placement of the Clip Art
Place the pieces of clip art into wells that contain resin. Use the stir stix to make any adjustments. Also, press down the clip art to release any trapped bubbles. In case the clip art floats, use the stir stix to push it down.
Final Touches
Finally, allow the resin to dry as per the manufacturer's direction. Avoid any temptations to touch the resin to check out whether it is dry. Fingerprints may mar the resin. Once dry, demold the resin by twisting the mold and gently removing the resin. Use sandpaper to smoothen the edges of the resin. Your resin charms are now finished. Congratulations.
How do you make easy charms?
How do you make jewelry charms?
How are charms made?
The process is relatively simple. First an artist creates a model for the design that they want to see made into metal. This can be carved in clay, wood or a number of other substances. Usually artists will chose a medium they are most comfortable with and can make the most effective and detailed design in.
How are acrylic charms made?
Single board charms are made of a single layer of acrylic with the design printed on the back, resulting in one side feeling like smooth acrylic and the other having a slightly textured feeling. Double board charms are sandwiched by acrylic on both sides so that each side is equally smooth.
How do you protect acrylic charms?
What are acrylic charms used for?
Get yourself some transparent packing tape and a hobby knife. Tape the back of your acrylic keychain and remove the excess tape with the knife. When applied correctly, the tape won't be noticable at all and your keychain will stay nice and unscathed for pretty much forever.
How do you make enamel charms?
Acrylic charms are great for art that might include small details, gradients, shadows, textures, or other elements that don't work well in enamel pins. We can use vector or raster files!
How do you make paper charms?
Start by laying your charms out on your mat. Using the silicone brush, mix together one drop of enamel color, and two drops of activator. Use the brush to paint your charms. Paint each charm, and allow to dry for 72 hours.
How do you make resin charms?
Is resin poisonous?
Can you put charms in resin?
Epoxy and resin can be poisonous if they are swallowed or their fumes are breathed in.
What do you need to start making resin jewelry?
Find embellishments to add.

Almost anything can be put in resin, however, make sure that your intended arrangement will fit inside the resin mold or bezel.
Why is resin expensive?
Is making resin jewelry hard?
The manufacturing process of epoxy resin is one of the main reasons for its high price. First of all, the starting materials that are required to make epoxy resin are expensive. The cost of raw materials alone is about can go as high as $30 per gallon!
How do beginners make jewelry?
Fortunately, once a jewelry maker learns that working with resin can be much easier than they assume, many jump right in and start learning to make their own designs. It can be extremely simple for makers to start creating resin jewelry without much formal training.
Is jewelry making an expensive hobby?
Is it hard to make jewelry?
As a hobby, jewelry design can be as expensive or as inexpensive as you want, depending on what kind of jewelry you intend to make – ranging from simple wire jewelry to intricate items with metals and precious stones. This could be gemstones, precious metals or other material you will work with.
What equipment do I need to start making Jewellery?
No it's not hard to learn. Get some attractive inexpensive beads and some stringing line and get started. You will need some crimp beads and some jump rings about 6mm then a clasp for a necklace.