How to Make Money On Instagram
Create A Compelling Yet Attractive Instagram Profile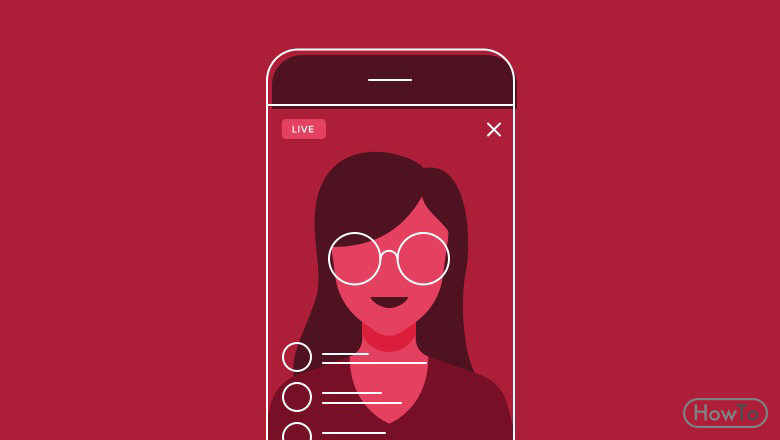 Making money on Instagram is a dream of every serious Instagram user. However, the path to success tends to differ from one individual to another. Some people take quite a short time to reach their targets while others take significantly longer to achieve their goals.
Even though it might not be so apparent why someone advances rapidly while others sluggishly, you can quickly evaluate them right from their profile. When someone gets to your post, they are likely to head to your profile and know more about you.
And here is where perfectly done profiles pay off while the shoddily done ones keep off potential followers. Now, how do you make your profile compelling and highly converting? Below are the tips.
Create a descriptive yet impressive username: Ensure your username is easy to memorize and describes your content.
Impressive profile and background photo: Visually appealing images are great when it comes to attracting new followers and increasing brand authority. Therefore, use high quality, attractive, and relevant images that are sure to attract a click.
Create a professional bio: This is like a book containing your entire story. As such, it should be professionally crafted and compelling to the reader. The bio section should contain a succinct description of your content and motive. Also, ensure to add links to your website and social media sites, a resume, and perhaps, your work email address.
Design your theme: Unlike other social media sites such as Facebook and Twitter, everything you post on Instagram should revolve around a single theme.
With a scroll stopping profile and background photos, a professionally crafted bio, and well organized eternal links, your opportunities for making more money are endless.
Become Instagram Famous And Earn On Sponsored Posts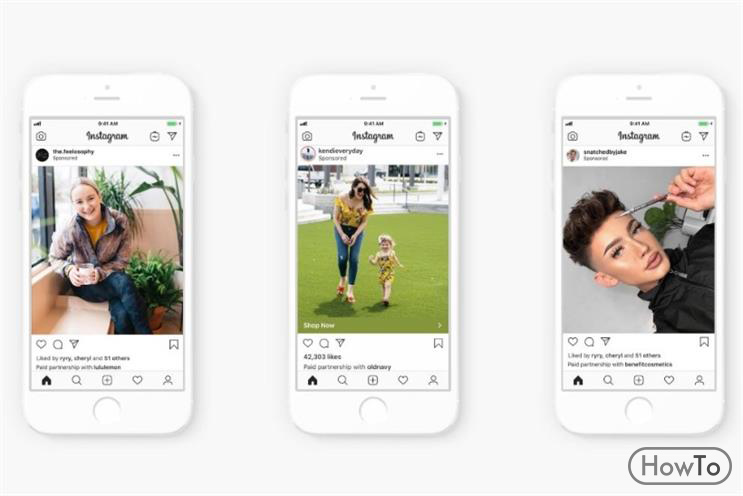 Becoming an influencer is the easiest way to make big chunks of bucks just by promoting other brands' or companies' products or services. But it doesn't come without a huddle. It takes time, commitment, and unwavering efforts. But once you succeed, earning big becomes the norm of everyday life just by spreading the word about a particular band. But how can you make it to such a cherished level? Below is how to get started.
Find your niche
If you're really enthusiastic about becoming an influencer, then getting your niche is the first shot on target.
As an influencer to be, you have to choose your niches and grow to be famous at it. In the time and age, most of the brands seek micro-influencers as they believe they have an authentic influence on their audience.
Now how is specializing in a niche so important? It gives you a solid ground with and keeps and helps you to win your audiences' trust.
After all, that trust is what the partner brands are looking for to help them promote their products and services.
Build a community of followers
The number of followers that an Instagram user has an enormous effect on being an influencer. Since the numbers do not lie, this forms the basis of evaluation by virtually all the partner brands. And of course, you cannot be an influencer with only 2k followers.
Now, how do you get the numbers? Well, there's no shortcut to this. The only viable option is by posting high quality, relevant, purpose-driven posts that resonate well with your audience. Another way to go about it is by engaging your followers constantly while making regular weekly posts.
And on top of that, you can host contests, hot giveaways, follow other prominent Instagram users, and even go for shout outs by influencers. With this, you can be sure to gain ground faster than expected to the massive following that you're likely to get.
Reach out for brand sponsorships
With a massive following, high followers' engagements, and a heightened audience trust, you're just a few steps from getting to your dream.
Now, what next? Reach out for a reputable brand to promote. When you get a brand to promote, you will use it to create content promoting certain products and get paid.
When your followers would have a solid trust in you, they would use some of your recommended products to help promote the brands. As such, you can earn a colossal amount of money just as an influencer. Isn't that a good deal? Of course, it is.
You can get some of the partner brands through direct pitching or by signing up with some influencer marketing platforms.
Be An Affiliate Marketer Earn From Commissions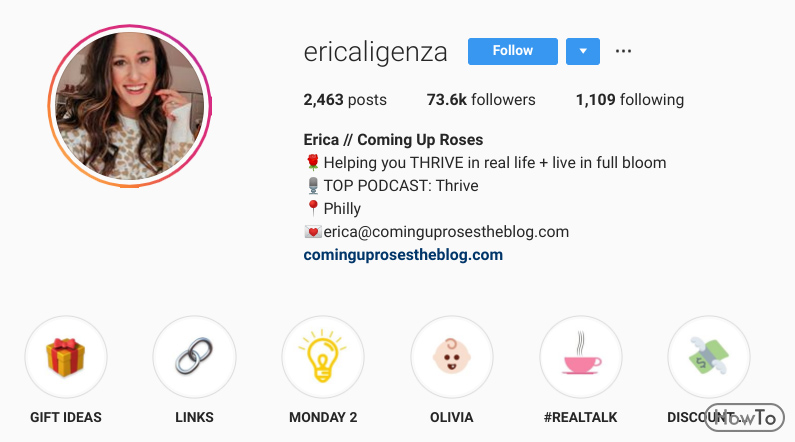 Unlike influencer marketing, affiliate marketing requires many efforts as it involves making more sales rather than just creating product awareness.
In the past, some affiliate marketers have been using scammy promises that made people lose trust in affiliate marketers.
As much as you're aiming at growing your commission wallet, you should always value integrity. And it pays off faster than you could have ever imagined.
Therefore, be genuine and transparent with your audience if, at all, you'd wish to grow your trust and earnings as well.
When your audience has a firm trust in you, they'll always use the products you recommend. Sounds awesome? Well, that's it.
Now, how do you get started?
Find your niche
Unlike Influencer marketing, affiliate marketing is more product-oriented. And that's why most of the Affiliate marketers end up to create product review sites.
For you to grow exponentially in the affiliate marketing arena, you must get specialized in a specific area and have a vast experience in the same niche.
This helps to attract an audience with a particular interest.
Find reputable merchants to affiliate with
For you to get grounded as an affiliate marketer, you must get merchants to partner with. This can be done either by partnering by the brands directly or through the affiliate networks.
Affiliate networks are intermediary platforms that connect affiliate marketers with brands running an affiliate program.
Some of the affiliate networks to start with include:
Amazon Associates
Rakuten
Clickbank
CJ Affiliates
Post about your affiliate products
Just like influencers, you, as an affiliate marketer, will have to post about the products and recommend them to your audience.
Also, remember to be transparent to your audience and let them know that whenever they purchase such products. This will make them gain even more confidence in you and buy the products you recommend.
Be An Entrepreneur—Sell Your Own Products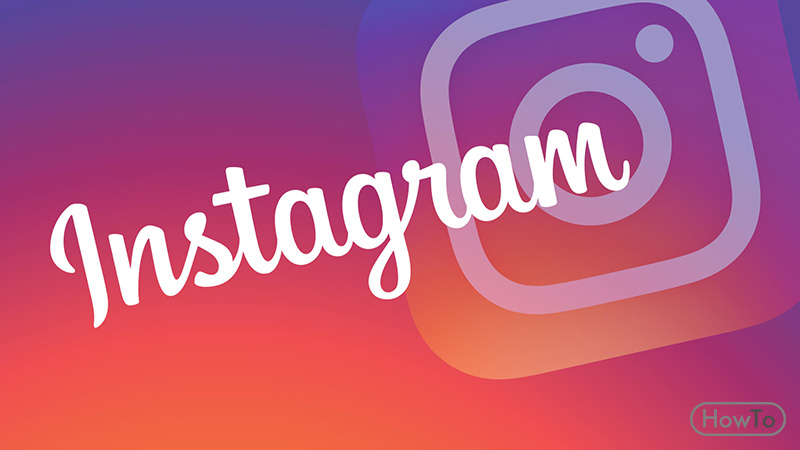 Selling your product is one of the best ways of making good cash on Instagram. It goes out of the marketing way into the realm of practical e-commerce.
Instead of using your brand to drive sales to other people's e-commerce sites, you can use the opportunity and passion to grow your business.
Perhaps you have your most popular photos or other real-world products. Moreover, you can also sell your time and services. If you're already running some businesses, advancing your marketing is a plus.
To get started, follow the steps below.
Think of a product that fits your area of expertise
If you've not yet divided into selling physical products, this is the right time to identify one and start making cash while selling real-world products and practical services.
For instance, most models prefer selling clothes while most of the marketing experts prefer selling marketing courses.
Perhaps your product might be a unique, intuitive, yet an extension of your area of expertise. Or it might be the best among most of the competitive products in the market.
With the knowledge of marketing strategy and various marketing techniques, you should build your own product.
Even though you might want to deal with drop-shipping and the likes later, finding a supplier before the time comes with a great advantage.
Meanwhile, focus on building your own product.
Take advantage of the Instagram shopping-focused features that makes your photos, and stories stoppable and even including a check-out.
However, to take full advantage of these features, you should create a product catalog and a business Instagram account.
Selling Physical Products
If you're serious about earning big on Instagram, you can go ahead and create a website to provide more information to the farmer.
With the existence of sites such as Etsy and Brix, you are making your e-commerce site so that you can sell physical products to your new customers.
Do Instagram users get paid?
Depending on your unique brand of Instagram content, your audience, and your level of commitment, you can make money on Instagram in the following ways: Becoming an affiliate and making a commission selling other brands' products. Creating and selling a physical or digital product, or offering a paid service.
How many followers do you need to make money on Instagram?
2) Instagram influencers with under 10,000 followers can make, on average, $88.00 per post. Those with under 100,000 followers average $200.00 per post, but these numbers often vary account to account. Most accounts in this level are instead, gifted with free products or discounts for posting.
How much money does 10k Instagram followers make?
Someone with a more modest 1,4000 followers can make $8 per pic, while someone with around 600 can earn around $3.50, according to inkifi.com. And Tribe, an influencer marketplace, told Business Insider that those with between 3,000 to 10,000 followers can charge brands between $60 to $115.
How much does Instagram Pay Per like?
While some brands pay anything from $5 to $10 per thousand followers, others offer $100 for every 100 followers you have. According to USA Today, an influencer with 10,000 to 50,000 active fans can make a few thousand per post. Instagram influencers with up to 1 million followers can see $10,000 per post.
Does TikTok pay money?
TikTok begins paying you starting from 1500 followers, so as your subscribers increase, they will pay you more money. It is estimated that Tik Tok pays around US$ 100 for every 10,000 followers for live shows. But one of the easiest and most effective ways to get money from TikTok is through sponsors.
Should I buy Instagram followers?
Should you buy Instagram followers? It's not a good idea to buy Instagram followers. The purchased followers are likely bots or inactive accounts, so they won't engage with your posts. This means your posts won't show up on Explore Pages, or on your real audience's newsfeeds.
What happens when you reach 10K on Instagram?
Once you have 10k followers, Instagram will make it easier for you to get people to your website via Stories with the swipe up to link feature. Swipe up is the only way to get a direct link from your Instagram to your other web properties. And, it's available in STORIES, if you have 10k followers.
How many likes Should I get with 5000 followers?
1% of your 5,000 followers translates to approximately 50 Likes. On top of this, your photos need be interesting and appealing to your followers. If not, then it's not surprising if you're getting less than 50 Likes for each photo.
How do you get 10K followers on Instagram in 5 minutes?
Follow the step to Claim Instagram 10K Followers For Free :
Open the website HERE.
Fill your details.
Complete Human Verification (IMPORTANT)
Wait 5 minutes.
Done! Enjoy your Instagram 10K Followers! Now you can Claim Instagram 10K Followers For Free!
How many likes Should I get with 10K followers?
5–10% is great and it means that you have highly engaging content (for 1k it's 50–100 likes). 1–5% is still okay. That means that you have engaging content and is fine for any profiles above 10k followers (for 1k it's 10–50 likes). Less than 1% is just bad, for any profile (for 1k it's less than 10 likes).
Is 1000 followers on Instagram a lot?
How many likes an hour Instagram?
The follower ratio matters most when you have between 1,000 to 1,500 followers. The logic behind this is simple. For a personal Instagram account, the average number of followers is 150, and the idea of having a private account is to bond with friends and family.
Is 4000 followers a lot?
Does liking post get followers?
about 10 (7-13) follows per hour are allowed during your awake time span, which will lead to a maximum of 100-150 follows per day.
Which is better likes or followers?
Well, in my view, 4000 followers for a personal Instagram account are outstanding and a lot because this number of followers usually resonates with nano influencers on Instagram. But for a brand with a business account, it is small; however, this amount is the first step to increase your number of followers.
How many TikTok followers do you need to get paid?
Like A Bunch Of Photos: A quick way to get followers is to start liking photos. Start with photos that are related to your posts. Once you start liking other people's photos, a lot of people will start following you back. Another way to quickly get followers is to search for the most popular tags and start liking them.