Bored from your walls with dull color? Tired of watching the paint coming out from the wall? Want to give a new trendy look to your walls? If you have any reason to paint your walls but don't know how to do it especially when you have super high walls then you need to go through this article.
We are here to help you out to paint those high walls easily. Let's explore how.
How can We Paint Super High Walls?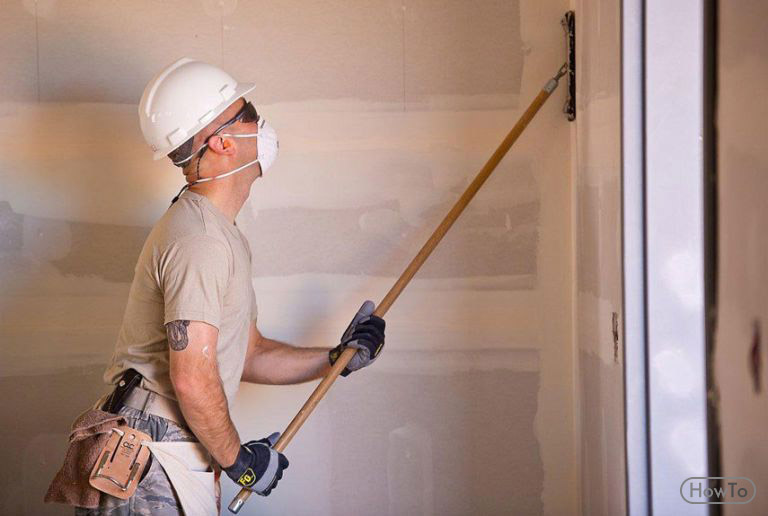 Well, painting a wall seems to be refreshing and this can be done via the three-step procedure and that includes the following.
Priming
Cutting in
Painting
The above three steps can be done as follows.
1.  Priming
Priming is a crucial step. We should not skip this step as it smooths out the surface of the wall and helps in easy and even painting.
And for priming, we have a step by step procedure.
Look for a Roller and a Paint Extension Pole
As we need to paint the tall walls we should look for the paint extension poles that are suitable to reach high walls.
You can purchase them from any local hardware store or you can borrow them from anyone close to you. Also, you will require a paint roller that fits in the extension pole. For this, you can take the advice from the hardware store owner or you can research it on your own. Since the hardware store owner is into this field, he will suggest you the best roller and extension pole.
Set Up a Tall Ladder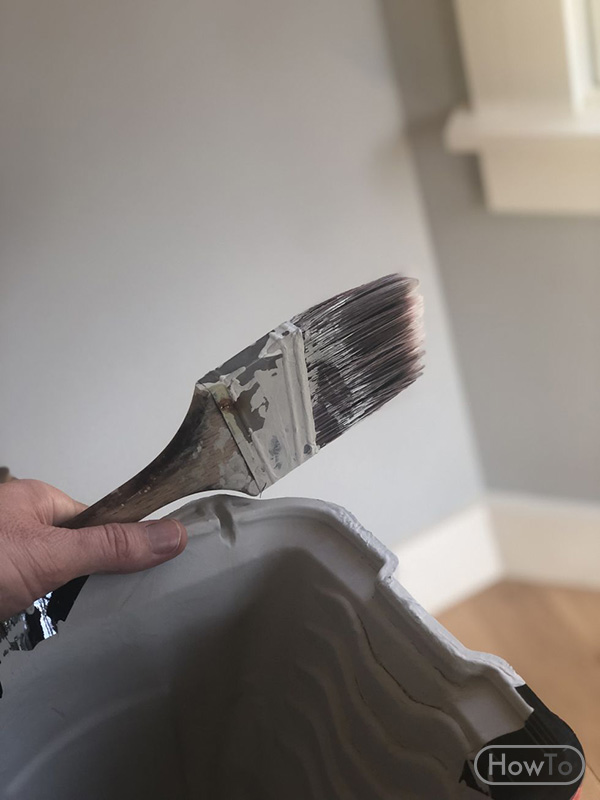 After you have got the roller and the extension poles, this is the time to set up the tall ladder. You need to find a ladder according to your wall's height.
Now, place it firmly on the ground against the wall and check it so that you don't risk falling while climbing. You can look for a ladder with an extension. This will be of great help, for more help click here.
Use Spackling Paste for Uneven Surface
If your wall is having a rough surface or any of the holes in it then always use a spackling paste to fill up the odds and make your wall evenly smooth.
So, check your wall properly and fill out by putting a sufficient amount of spackling paste into that whole, after that use a putty knife to smooth out the wall.
But before using the spackling paste, here is a tip for you. Always read the instructions on the packaging of the product. And also read how much time it will take to dry properly.
Apply Painter's Tape if Required
You can apply painter's tape if you doubt that you do not paint in a straight line. You can cover the edges of the wall and paint freely.
Cover the Floor
Sometimes we are so excited to paint the walls that we forget a few things. This includes covering the floor to prevent any paint from spilling all over it. You can use a drop cloth for this or if you have any old carpet then go for it.
Prime the Walls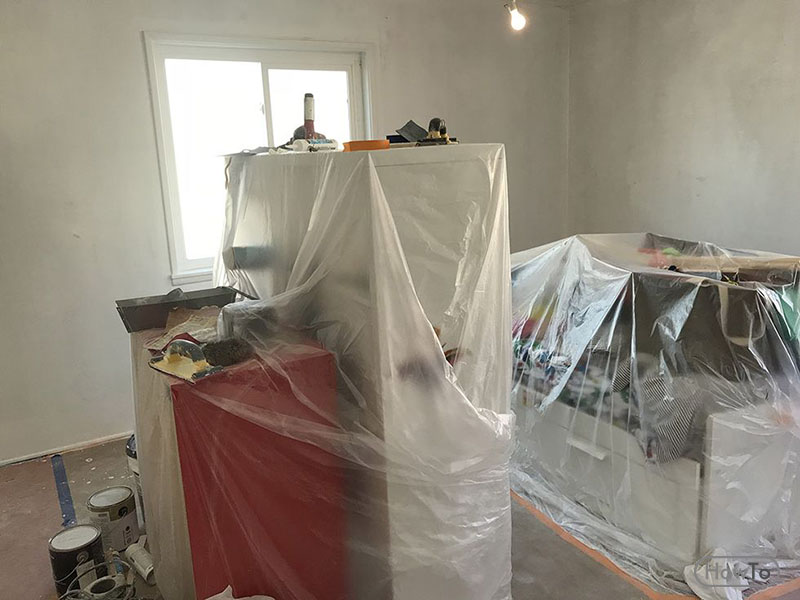 Priming the walls can provide an amazing look to the walls and it also gets the wall ready for the paint.
If you have dark-colored walls and you want to paint it with a light color. However, if you directly apply the light-colored paint over dark then this might not look that amazing and also, the color will look pathetic.
So, it is advised to always go for priming before painting the walls. Different types of primers are available for different scenarios. You can find a suitable one by taking the advice from anyone experienced or the better way is research online.
Now, for priming, we have to fix the roller over the extension poles and cover all the parts of the wall and let it dry. Again we recommend reading the instructions and see how much time it will take the primer to dry up completely.
2.  Cutting in
Some of us might be amazed as we look at this step but let us make it easier for you and cutting in means painting your doors, windows, edges, corners, etc. You can use an angled brush for this step. It will be more convenient to use at sharp edges and corners.
Now, we can perform this as follows.
Attach a paintbrush to the extension pole.
Set up the ladder.
You can use an edger for clean lines.
Wait for a few hours (4-5 hours) and let it dry completely. It depends on the paint type.
Apply the second coat if required.
Paint edgers are great for clean painting. You don't have to use tape when you are working with paint edgers. We can also use extension poles with an edger.
So, now we are done with cutting in. And it's time to proceed to the third step that is painting the walls. So, here we go.
3.  Painting the Walls
Now, this step turns out to be a game-changer. It all depends on the paint. The color you are choosing must be cool and you should feel comfortable with that color. You should choose a refreshing color. It is not like that you only have to use a specific color. However, if you need to paint your walls attractively then you can go for different shades of a particular color.
For example, you like the blue color and you want to paint your room red. Then you can opt for different shades of blue for a trendy look.
You can paint one wall with dark blue and the other three with sky blue. This will provide an HD look to your room. Also, you can use 3D wall stickers after the paint dries out. This will provide a 3D look to your walls.
Now, the steps are very simple and you need to focus on the strokes. As we are using a roller then we don't need to worry that much about it. So, let's begin.
Attach your roller with the extension pole.
Dip the roller in the paint bucket and make sure that you cover the sides of the roller as well.
Paint the wall working from top to bottom.
Paint and paint and paint until you cover the whole wall.
Use a ladder for the highest points of the wall.
Let the paint dry for at least 5 hours.
Repeat another coat. And leave it to dry.
Now, your walls are ready for the decoration. Use your favorite wall hangings, stickers, curtains, etc.
Can We Paint the Wall Over an Old Paint?
If you want to use a similar color like the old one then you can paint it over it. For better results, coat the wall twice. However, if you want to paint with a light color and the existing color is dark then you will need to prime the wall.
Can We Paint Over Gloss Paint without Sanding the Wall?
Painting over gloss paint is not that difficult. But it takes enough time to give up a clean finish. But if you don't have much time then goes for sanding and then paints well.
Sanding the wall enhances the adhesion of the surface of the wall such that it results in easy application of the primer. Primer smooths out the surface to provide an elegant look to your walls.
Tips
Painting the walls is a great option to boost your mood. It requires a lot of physical effort and hence, provides you better sleep at night.
As we are sick of the old paints and providing it the new colors will help in relieving stress.
If you are not able to reach the top, extend the ladder and make it easier for you to complete the task.
How do you paint very high walls?
How do you paint a high stairwell?
How do you paint high ceilings?
How do you paint high hard to reach places?
How do you paint a tricky area?
The solution is to use a specialty tool called a paint-behind pad. It consists of a paint pad attached to a long plastic handle. Pour some paint into the included plastic tray, dip in the pad, then reach behind the tank and spread the paint onto the wall.
How do you paint-behind a toilet?