How to Reactivate Instagram
Reactivate Instagram Account After Deactivation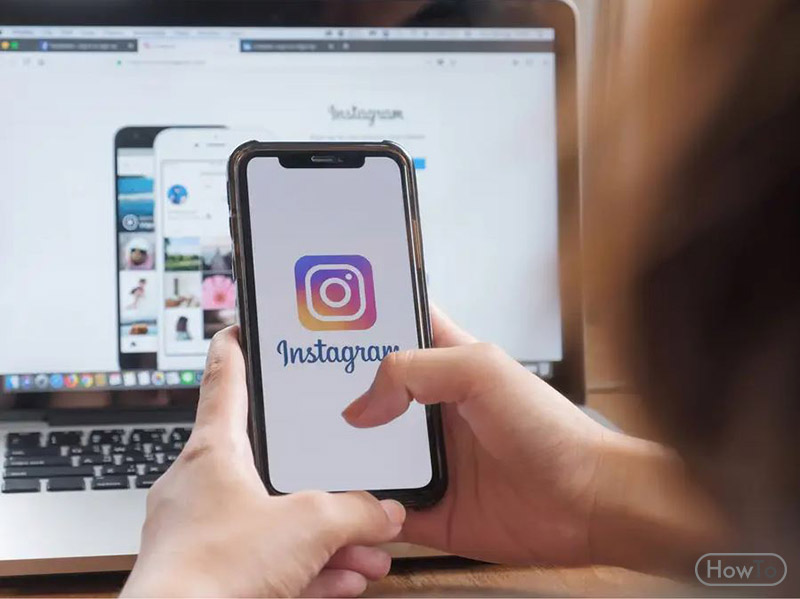 Understand that you cannot recover the Instagram account after you've permanently deleted it. And that's why it's imperative that you only delete your account as the very last option.
Ensure your Instagram account has stayed deactivated for at least 24 Since the account deactivation request takes some hours or a day, you should wait for at least 24 hours. If you try getting back to your account before the pre-set time elapses, you might not be able to reactivate your account.
With that in mind, launch your Instagram app. To do that, tap on the Instagram icon found your home screen or in your app drawer. This takes you to the "Log In" page. Sometimes, you might have to hit on the "Log In" link or button to get to the login
Type in your Instagram username, phone, or email address in the first box as long as the details are associated with the account that you want to reactivate.
In the second field located just below the first one, type in your last used password on this Instagram account. If you can't remember the password, resetting it might be the only solution at this time.
After typing in your password in the "Password" text box, hit on the blue "Log In" button at the bottom of the screen. Doing so prompts Instagram to reactivate your account if the details you provided are accurate.
Follow the additional on-screen procedures. If your account remained dormant for a longer period, you might have to accept the updated terms and conditions of service.
Also, you might be prompted to verify your phone number before gaining full access to your account. Logging back into your account reactivates it. Voila! You're back on Instagram!
TIP: If the above method didn't work for you because you couldn't remember your password, you could try resetting your password.
How to Reset the Instagram Login password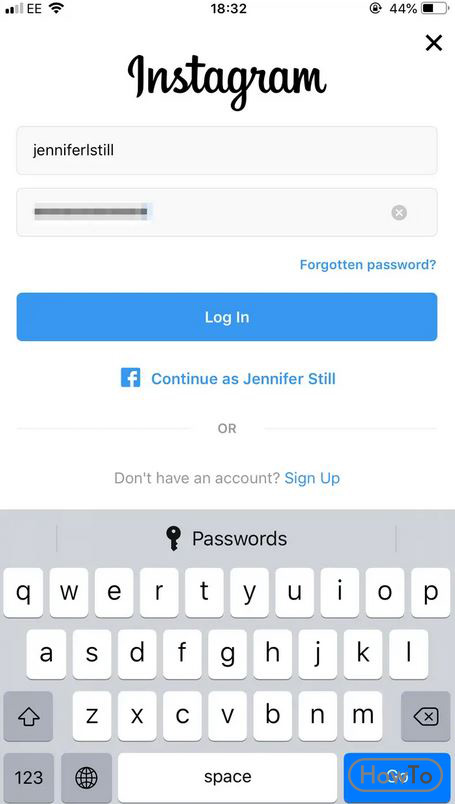 Launch your Instagram app. This takes you to the Instagram "log in" page.
On the log in page, tap on the "Forgot password?" located below the login button.
After that, type in your username or the email address associated with the account. By doing so, you should receive a password reset email containing the instructions for resetting your Instagram password. If you follow the instruction carefully, you should be able to reset your password and gain access to your account.
How To Reactivate Instagram Account Disable By Instagram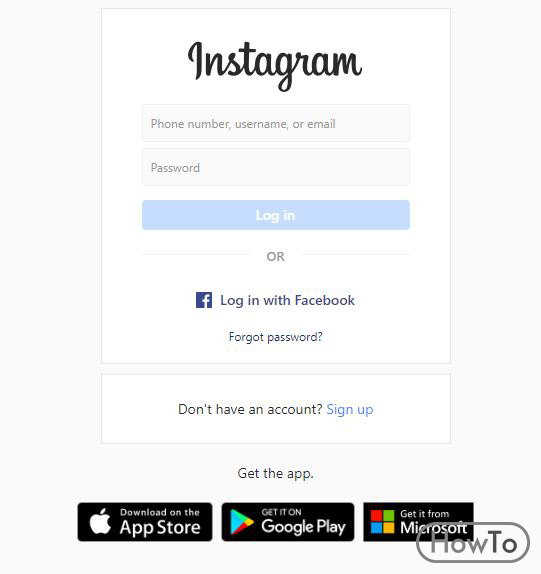 Since Instagram has a long list of terms and conditions, it's not uncommon to fall in the trap of Terms of service violation. But the good news is that you can appeal and your account reactivated. Now, how do you appeal? You may ask. Well, that's what we'll walk you through in this section. Below is a step-by-step guide.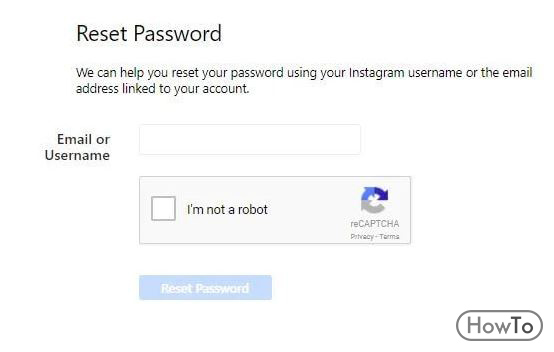 Confirm that your account is suspended by Instagram. Knowing whether your account has been flagged down or not is pretty simple. You'll keep seeing a message that reads, "Your account has been disabled." Or another similar message may appear. When you keep seeing such messages, it's undoubtedly that the account is disabled due to violation of terms and conditions of service.
 After learning that your account is deactivated, head to https://help.instagram.com/contact/606967319425038 using your computer's browser.
Fill in the appeal form with the details required.
Compose your appeal request. This is the most critical part of your entire appeal. It can determine whether. Below are the tips to get your account back.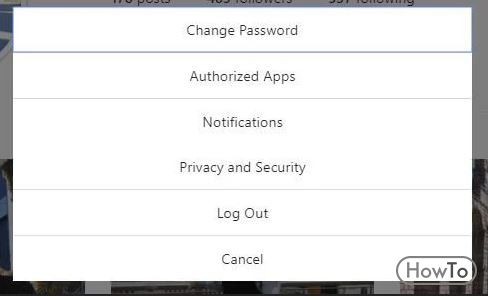 Explain that your account ought to have been deactivated mistakenly.
Avoid being remorseful as that may pin you guilty.
Keep a friendly tone and avoid the use of harsh terms.
End your appeal courteously with "Thank you."
When working on your appeal, tap on the "Send" button located at the lower part of the page.
How can I reactivate my Instagram after deactivating it?
How to reactivate Instagram account?
Step 1: Launch the Instagram app on your device.
Step 2: On the login screen, enter your Instagram credentials associated with the account you wish to reactivate.
Step 3: Tap 'Login' and you're done. This should restore your Instagram account.
Can you reactivate your account after deactivating it?
If you deactivate your account:

You can reactivate it whenever you want. This will mean you can access your photos, videos, friends and groups again. People can't see your timeline or find your account in a search unless you reactivate the account.
How long does it take to reactivate Instagram?
It should be noted that Instagram suggests waiting a minimum of 24 hours after deactivating your Instagram account to reactivate it, as the deactivation process takes roughly a day to complete.
Can I reactivate my Instagram account after 6 months?
Your profile, photos, videos, comments, likes and followers will be permanently removed. You can't sign up again with the same username or add that username to another account. Deleted accounts cannot be reactivated.
Why has Instagram deactivated my account?
Posting illegal activities, hate speech, nudity, or graphic violence will get your account disabled. Instagram doesn't provide precise guidance for why accounts are disabled, but it does say that it results from violating community guidelines or terms of use.
How do I contact Instagram about a problem?
You can contact Instagram support by phone at 1-650-543-4800 or via Instagram's online Help Center. Users were once able to email Instagram at support@instagram.com, but that address is now defunct. You can also contact Instagram to report issues, such as a copyright violation or a hacked account.
How did my Instagram account get deleted?
Your Instagram account got deleted either because you've violated one or more of Instagram's Community Guidelines or because of a mistake. If your Instagram account got deleted, you either violated one or more of Instagram's Community Guidelines, or because of a mistake.
What happens when your Instagram account is temporarily locked?
To fix "Your Account Has Been Temporarily Locked" on Instagram, you need to submit the "My Instagram account has been deactivated form". After submitting the form, you need to send a photo of yourself holding a handwritten code to prove your identity. Lastly, wait for 1 to 3 business days for Instagram's response.
How long is a temporary block on Instagram?
Usually, the duration of a temporary ban on Instagram is from a few hours to 24-48 hours. The duration of the ban also depends on your subsequent actions. If you continue to commit the wrong actions, the ban may be extended. So if this is the first time you get a temporary ban, you'd better start behaving well.
How long does Instagram temporarily disable your account?
Instagram users can temporarily disable their account to hide their profile, photos, comments, and likes until they want to reactivate it by logging back in. They can also put in a request for the permanent deletion of their account, after which Instagram takes 90 days to completely remove the account.
Will my Instagram unlock itself?
Why does my Instagram account keep getting temporarily blocked?
Instagram was hacked yesterday. Many users found themselves locked out of their accounts. If your account has been hacked, and/or you have been locked out, Instagram can guide you to secure your account better. But as a first step, you can regain access to your account immediately with your username or email here.
How do I get rid of Instagram jail?
The reason why such blocks are applied is the violation of multiple Instagram rules. If your account has been temporarily blocked several times or if other users report your profile, you also are at risk of getting a permanent Instagram action block.
How do you get a banned Instagram account back?
How to Unblock an Instagram Account
Unlink Yourself From Third Party-Apps. Instagram does not approve many third-party apps for use.
Use Another Device. You can try logging in to your account on another device such as your computer or a different phone.
Turn on Mobile Data.
Report to Instagram.
Wait 24 Hours.
Why is Instagram restricting my actions?
If your account was deleted by you or someone with your password, there's no way to restore it. You can create a new account with the same email address you used before, but you may not be able to get the same username.
How do you know if someone has you on restricted on Instagram?
Lately, Instagram has been blocking users from certain actions like leaving comments, liking photos, and following accounts. The reason why Instagram is doing this is to identify and regulate the use of bots and reduce spam but many innocent users have been temporarily flag by engaging in penalized acts by Instagram.
How do I stop action blocking?
How to understand who has limited you on Instagram
Check the comments. To find out if someone has restricted you on Instagram you can first check, with your second account, the comments related to the posts of the person you think has restricted you.
Check the activity status.
Check the messages.
How do you know if you're Shadowbanned on Instagram?
How to Get Rid of Action Blocked on Instagram
Switch to Mobile Data. If Instagram has blocked you, it could be that Instagram has blocked your IP address and not your account.
Stop All Instagram Activities for 24-48 Hours.
Link With Other Social Networks.
Uninstall Third-party Apps.
Report to Instagram.
Have Patience.