How to Shave without Shaving Cream
Shaving cream gives you the confidence to shave. It is common that you might have forgotten to buy you a shaving cream but you need not worry about it there are various primary alternative solutions to assist you to shave. Some of them are listed below for your use.
Using Soap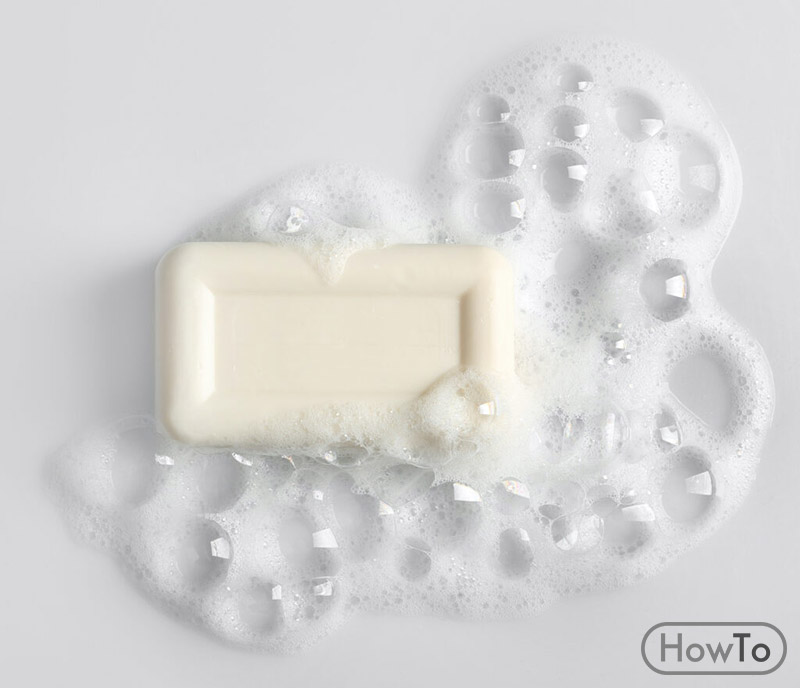 The important part of shaving is to provide moisture to your skin so that you will not feel irritated. You need to avoid dry skin.
Cover your skin completely in order to moisturize your skin so that it helps your razor to glide smoothly across the skin.
You need to wet the skin area that you want to shave. It is always helpful for lathering of soap which in turn helps in shaving.
You should rinse your razor from time to time during shaving to get rid of shaved hair, it prevents cuts and helps shave curved or sensitive areas carefully.
Using Oils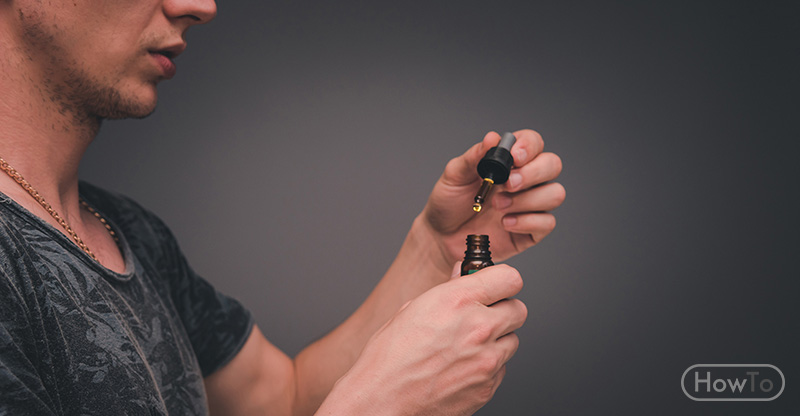 Oil provides a way to fulfill the primary feature of shaving cream that is to moisturize your skin. Due to oily nature, it will repel water and it will help your skin become moist.
You should use wet cloth soaked in hot water and cover your skin with it. It will help your hair follicles to open and your skin to soften.
You are advised to shave 10-15 minutes after you have been in the shower. Your skin is quite soft at that time leading to better shaving.
You can also scrub before shaving to discard skin.
Use Conditioner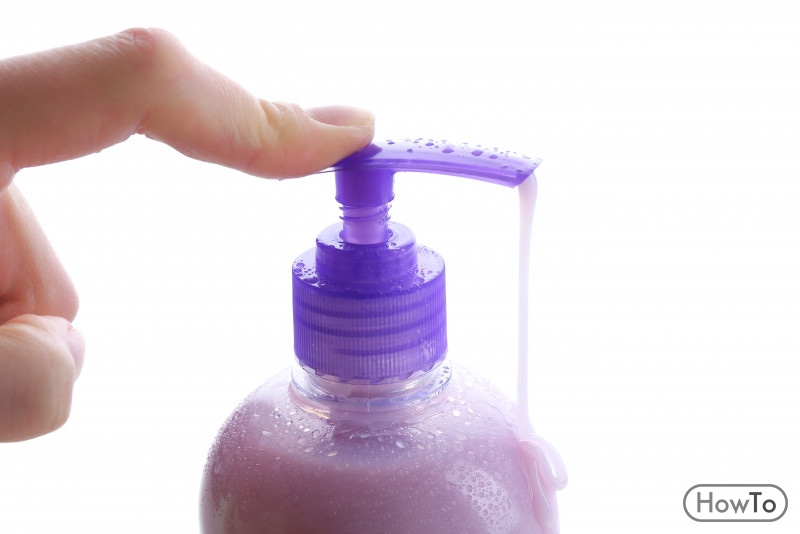 It is better if you can trim your long hair first to ease the shaving. It is more economical than shaving cream and is quite effective.
You need to soak your skin with some hot towels to loosen your hair follicles. The hair conditioner assists your hair to stay healthy and moistens it.
You are advised to put a dollop of hair conditioner on your skin and slather it on your skin to provide a regular smooth surface for the razor to glide.
If you leave it for a few minutes in your bread, your hair will be soft and smooth.
Using Peanut Butter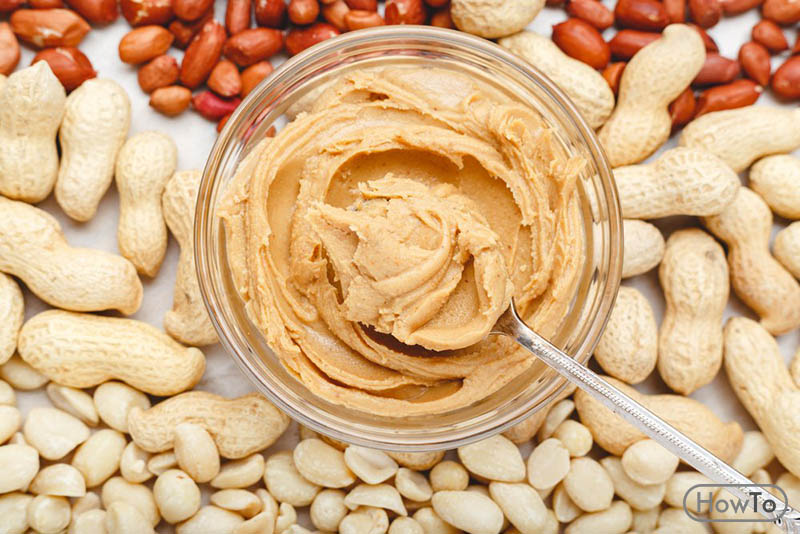 This is a really out of the box way to shave but it is highly effective. It acts as a hair smoother and moisturizer which is exactly what you need.
You should apply peanut butter on your soaked skin as it is smoother than a moisturizer, it is full of healthy fats and oils.
You are advised to apply this on the skin as the skin will glow after getting so many fats and oils and will not suffer from dry cracks.
After the application of oils and fats from peanut butter, it will cause a more comfortable shave.
Using Body Lotions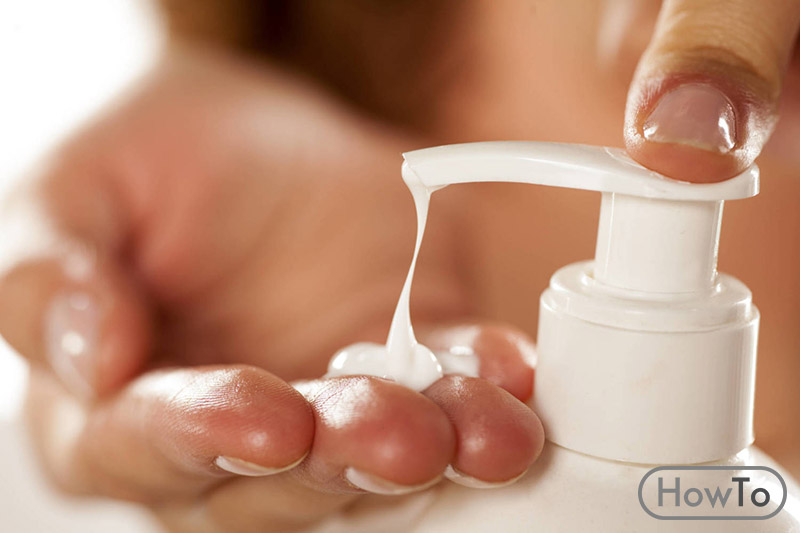 Body lotions stand for moisturizing your skin. But you need to be aware of your skin type to apply body lotions. If it is oily, a small amount of body lotion is enough. Otherwise, you may need a larger amount of body lotion.
You need to hydrate your skin with any hot towel or by standing in the shower. As dry skin causes more trouble to shave.
You should apply body lotion according to your skin requirement, less and excessive amounts will cause certain problems for you.
You must go slowly on your skin in case you cut yourself.
Alternatives to Shaving Cream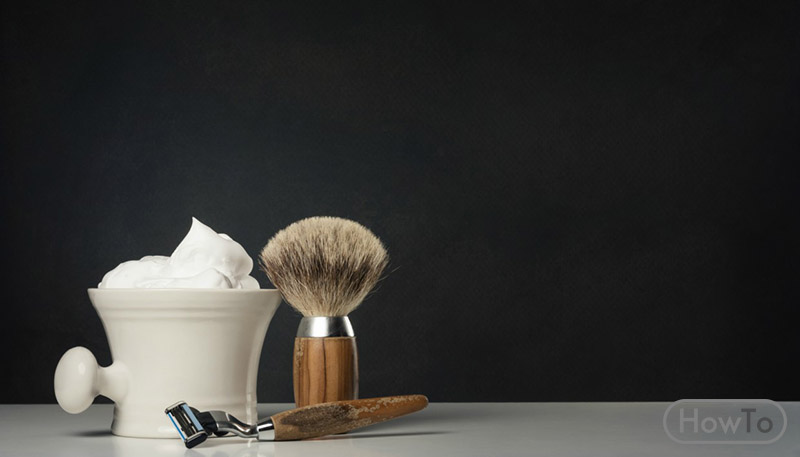 Aloe vera is a plant that is underrated but it is quite full of nutrients and we apply it on our skin after we are burnt. It is a highly potent moisturizer and skin soother. You can easily use it for shaving.
You will get everything you want from a shaving cream from an aloe vera leaf, soothing and moisturizing nature will cause no skin irritation.
Also, you can apply it on your wet skin and then shave slowly. You can apply it if you feel skin irritation; it will cool down the feeling and helps to reduce pain.
Use Electric Trimmer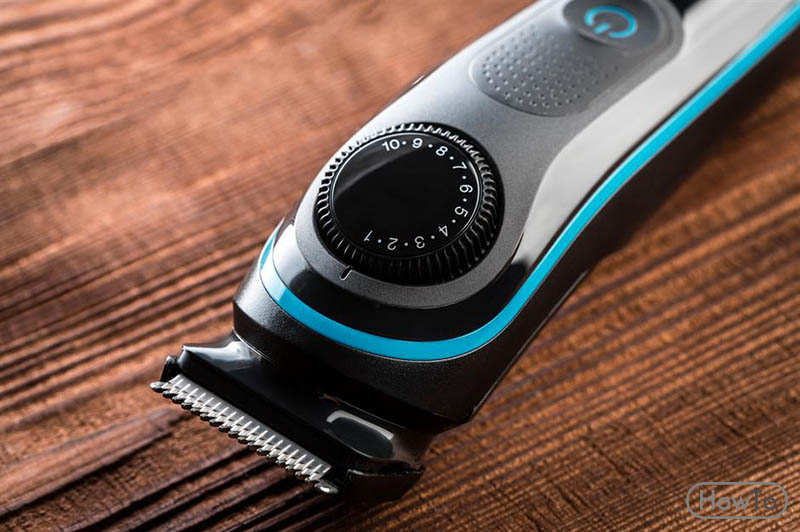 Trimmers are the most commonly used equipment for shaving. This will not help in a clean shave but will help you, the groom. It allows you to shave without applying any substance on your skin.
Electric trimmer could be recommended for those who are not looking for a clean and closer shave.
You need not use shaving cream in case of the electric trimmer and there is no need to apply any moisturizer but you need to dry your skin.
You must use it if you are looking for any carefree and simple approach to shave without shaving cream.
Shaving Cream Substitute for a Private Area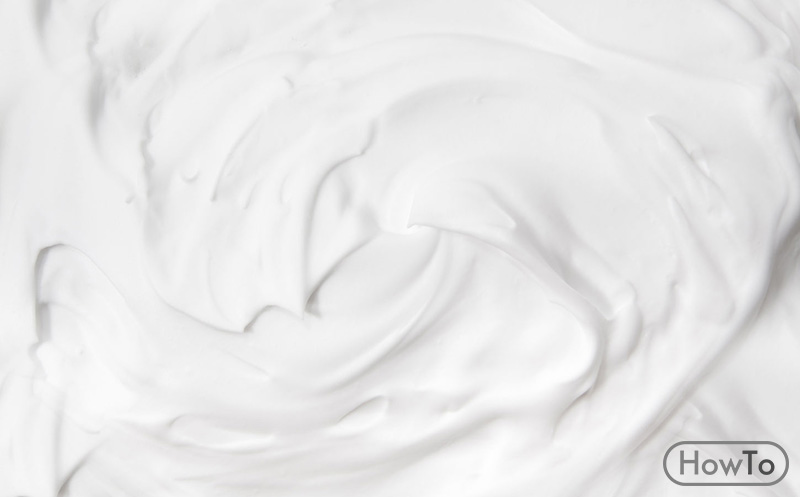 Baby oil should be available at home all the time. It doesn't matter if you have a child or not since it is more effective than shaving cream itself.
You must use baby oil to shave sensitive and curvy areas to avoid any cut. You should shave mostly during a shower; it is easier to shave your skin during a bath.
You need to use this in case you have very sensitive skin to avert any form of inflammation. Baby oil is a great substitute for a shaving cream that you can use on a daily basis without any hesitation.
How to Shave Pubic Hair without Shaving Cream?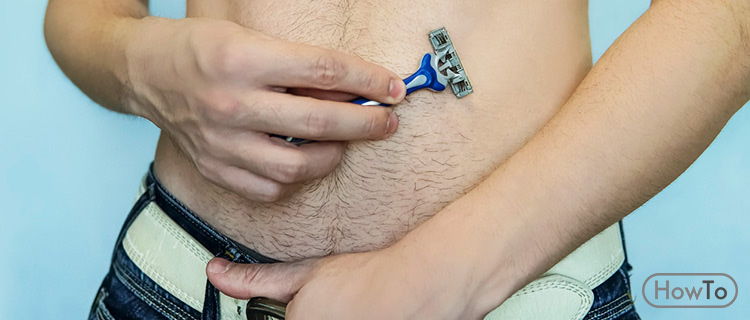 Many of us do not enjoy pubic hair but a few of us have never shaved before. We need to follow certain precautions to fulfill this task.
First, you need to make pubic hair razor-ready and smooth.
As we all are aware that razor can work effectively to shave short hair, so we need to trim the pubic hair using a trimmer or scissor.
You need to soften your pubic hair so it is better to perform this during the shower or in case you are not able to take shower use, hot towel for some time.
What Happens if You Shave Your Pubes without Shaving Cream?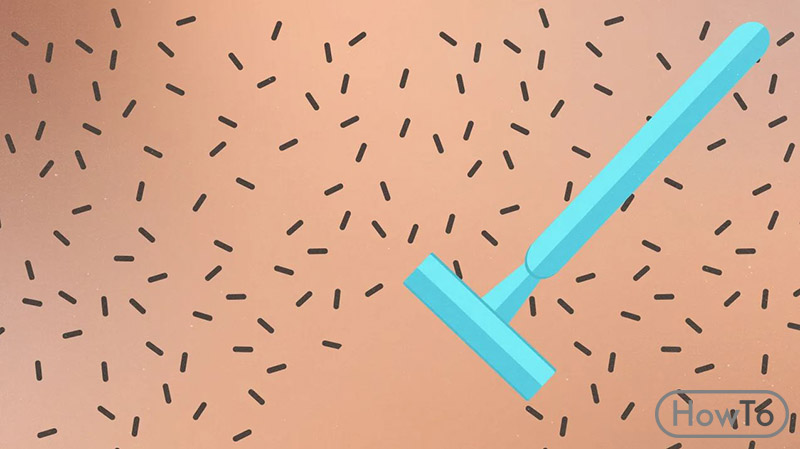 It is healthy to clean yourself by shaving your pubic hair but you must do this very carefully and right. Doing this the wrong way can harm you.
You need to avoid a sharp razor as it is a sensitive area and even if the blade slips lightly, it will harm you and might cause hard growth next time.
We are aware of the downside of shaving pubic hair as there might be ingrown hair and can cause pimples and a lot of pain apart from a threat of infection.
You must care for your body and not use excessive soap.
Shaving without Water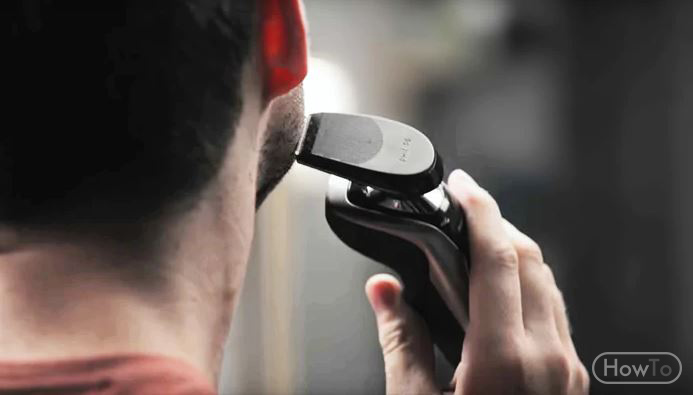 Dry shaving is not as close as wet shaving. If you are thinking about dry shaving, you are in need of certain objects like a new razor and moisturizer which are oil-free beforehand.
You must use new razors because old razors might cause cuts and nicks and rough blades can harm your skin and hair causing pimples.
You are missing water, so you need to be aware of the pressure points. Try not to press hard; it will reduce your chance of hurting yourself.
You should find a substitute for water like some lotion or moisturizer to provide a smooth surface.
Dry Shaving without Pain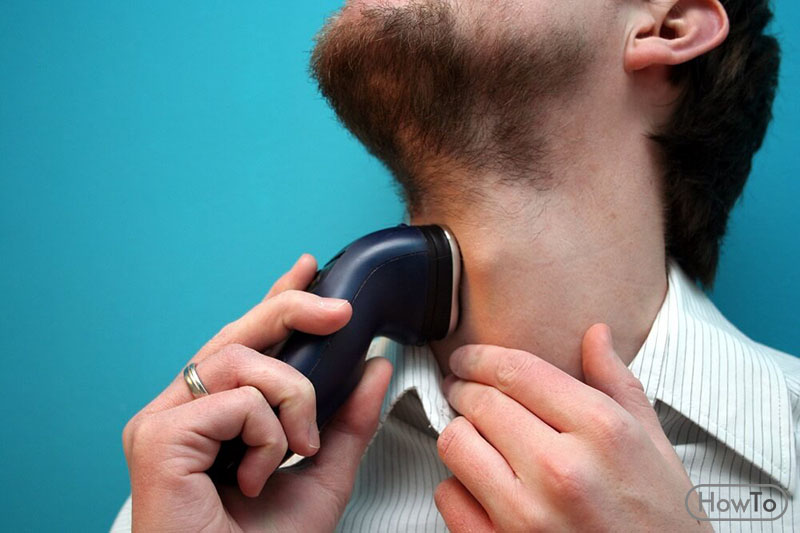 Dry shaving is mostly painful but you can avoid painful burns and glow your skin again following a certain procedure.
Shaving without water and shaving cream is possible.
There are various waterless gels available in the market for dry shaving. This does not only provide you painless shaving but is quite comfortable.
These gels are full of natural oils. And these will help your skin to nourish and protect it from any rashes or inflammation.
You can buy a special razor that is made for dry shaving. Certain razors have aloe vera strips attached to allow dry shaving without cuts
How to Shave without a Razor?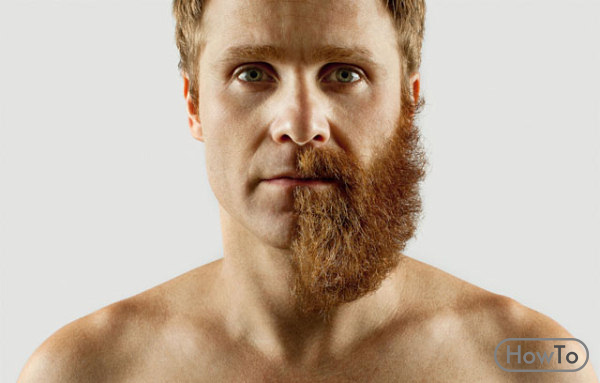 As we think about shaving, the razor comes into our mind but it is not necessary for shaving. Shaving means the removal of hair and we can remove hair even without a razor.
You can use creams like depilatory creams. This product can remove hair as it dissolves your hair at its surface.
This product is more like a normal lotion or shampoo. You can apply it normally but be sure that you are not allergic to any of the components beforehand.
You can apply it frequently; it does not hurt and it is easily usable. It is highly effective.
Tips
To avert ingrown hair, you need to apply after shave lotion every time. It will help your skin to soothe and will reduce any skin inflammation.
In case of pubic hair, do not soap beyond labia and use sugar scrub to remove dead skin. The application of egg oil will prevent various infections and inflammation.
You should apply for a razor in the right direction. Applying in the wrong direction can cause skin problems.
You can use hair removal pads, threading, tweezing, waxing, sugaring, epilator, or laser therapy for hair removal.
Is it OK to shave without shaving cream?
Is it OK to shave with just water?
Shaving without shaving cream can cause razor bumps and ingrown hairs, also known as pseudofolliculitis barbae. Razor bumps can be itchy and pus-filled. They can also become infected.
Can I shave beard without cream?
Without either, the shave is probably going to be uncomfortable. If you try it, maybe give a go with cold water. That could minimize irritation. A warm face is going to have soft whiskers but be vulnerable to the blade.
Can you use lotion as shaving cream?
Do you shave up or down?
Hair conditioner. Using hair conditioner to shave your beard instead of shaving cream actually has a decent number of benefits. Hair conditioner is specifically designed to be beneficial to yot skin. It moisturizes, softens and creates a wonderfully smooth barrier that protects the delicate skin from the razor blade.
What's a good substitute for shaving cream?
Can I shave with conditioner?
Body lotion doesn't have to stay outside the shower — like hair conditioner, shea butter, and other known skin moisturizers, the lotion you typically apply after shaving can double as shaving cream when needed. It's an ideal consistency and offers a smooth barrier between razor blade and skin.
Which shaving cream is best for pubic area?
You must shave in the downwards direction as it protects you from getting razor burns or ingrown hair. Although shaving against the grain can undoubtedly give you a closer shave, it is not something you must follow if you have sensitive skin.
What is the best natural shaving cream?
Shaving cream alternatives
Baby oil. Baby oil is a synthetic form of mineral oil.
Coconut oil. Like baby oil, coconut oil is an extremely effective moisturizer.
Hair conditioner. If you run out of shaving cream mid-shave, hair conditioner is an easy option that's already in your bathroom.
Lotion.
Aloe gel.
Olive oil.
Soap.
What is best to shave with?
Yes. You want to use the conditioner just like you would shaving cream, so it has to stay between your skin and the razor for protection. Conditioner hydrates hair once absorbed, which makes the hair more soft and less resistant to the blade when shaving.
Can I use coconut oil to shave?
Best for Bikini Area: Fur Shave Cream

The brand's just-launched shave cream can be used anywhere on your body, but we definitely prefer to conserve it for shaving the bikini line. The whipped texture has a satiny finish that helps the razor get right to the root, which helps avoid bumps and ingrown hairs.
Is there a natural hair removal cream?
The 7 Best Eco-Friendly Shaving Creams
#1. Dr. Bronner's Organic Shaving Soap.
#2. Kiss My Face Moisture Shave Cream.
#3. Badger Shave Soap.
#4. Qet Botanicals Fresh Body Oil.
#5. Pacific Shaving Company Shaving Cream.
#6. Burt's Bees Natural Shave Cream.
#7. Lavera Men Sensitive Shaving Foam.
Final thoughts.
Does toothpaste remove hair?
Use shaving cream instead of soap.

Instead, use a foam or gel formulated specifically for shaving – or even hair conditioner or body oil – to help the razor glide along more easily. And these products will keep your skin soft and supple well after you dry it off.
How can I remove unwanted hair permanently at home?
You can shave with pure coconut oil or mix it with other skin-friendly ingredients, such as aloe vera, to create a more traditional creamlike application. Here are some ways you can use coconut oil as a shaving cream: You can apply additional coconut oil to your skin after shaving to keep the skin soft.
How can I remove unwanted hair permanently?
For extremely sensitive skin, Nair developed a cream infused with natural coconut oil and vitamin E that absorbs into the skin without leaving it irritated. GiGi's hair removal cream isn't the most recognizable on the market but according to Amazon reviews, it works like a charm.
How does Vaseline remove unwanted hair?
Does toothpaste help hair removal? You may have seen viral videos on the internet suggesting that toothpaste can be combined with other ingredients to dissolve unwanted hair, especially body hair. There is no evidence to suggest that this is an effective and safe method of hair removal.
How can I remove back hair by myself?
Start with mixing two tablespoons of sugar and lemon juice, and one tablespoon of honey. Heat the mixture for about three minutes and add water to make the mixture thinner, if required. Once the paste cools down, apply cornstarch on the affected areas and spread the paste in the direction of hair growth.
How can I reduce my pubic hair naturally?
What are your options for removal?
Electrolysis. Electrolysis involves the use of shortwave radio frequencies distributed through fine needles placed directly into your hair follicles.
Laser hair removal.
Prescription creams.
Professional tweezing and waxing.
Chemical depilation.