How to Travel World On A Budget
Plan Your Travel Early In Advance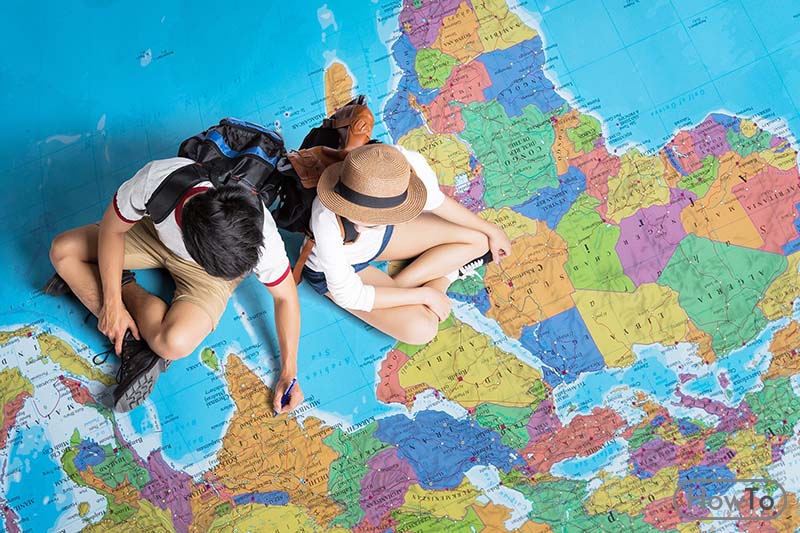 Setting up the plans for your journey in advance can really save you migraines when the date is due. Since the world is a big place, it would not be possible to travel to every place in one trip. Below are the steps to help you plan effectively.
Decide on your travel destinations
Decide on where you'd wish to spend your holiday. You can decide to travel to another country, within a continent, across many continents, or visit the whole world. Regardless of your destination, making timely decisions is vital.
Draft your travel schedule.
Whether you want to go traveling for weeks, months, or years, having a travel schedule will keep your travel organized.
As such, you would know how long you should spend on various travel destinations. In addition to that, the travel schedule can also help you to plan on how you will cope-up with the work schedule.
Find more about the countries you want to visit
Researching the countries you want to visit is very critical. It helps you to understand the political situation and cultural norms.
It can also help you to know the popular areas to visit and the danger zones to avoid. Research extensively and be like an insider!
Knowing anyone you can contact in your destinations is a plus. You can keep in touch and get crucial information.
Create a budget for your travel
Creating a sound budget for your trip (especially for long time travel) requires up to date information about your destinations.
Therefore, you must find out how long the journey would take, how much you'll pay for your ticket, how much a lodging would cost, the cost of food, and others.
Using the most current information, you can streamline your travel to fit your budget. Also, you can opt for alternatives to hold down the cost.
Also, you can set a cap on your daily spending.
Combine your travel with an organizational trip to enjoy paid tickets, accommodation, and food allowance, among others.
Prepare Adequately For The Trip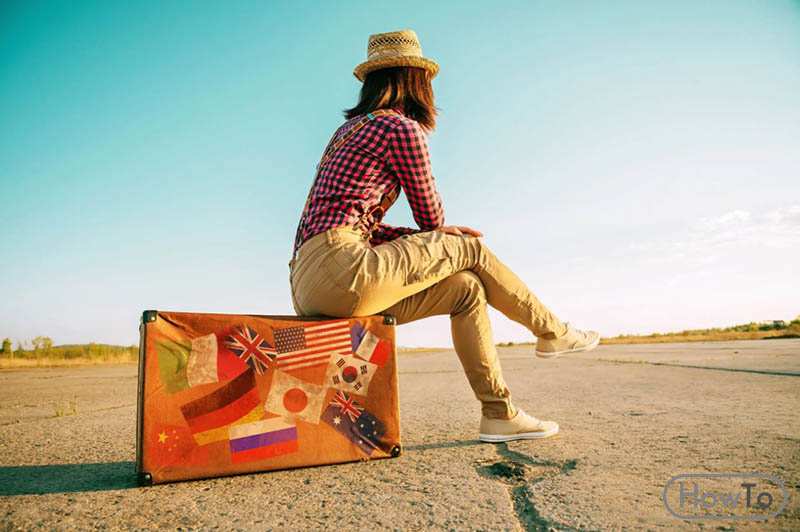 Since you're going away from home, you'd want to prepare enough to face the 'outside world' with confidence. So yeah, we're at it.
Now, how should you prepare? You might ask. Well, below are some of the things to do weeks to a couple of months before you can get pay for that air, train, or ship ticket.
Learn some universal languages or phrases: Even though it might chew a bit of your time, the results pay off almost immediately. The universal expressions will help in asking for directions to essential facilities such as libraries, hotels, public washrooms, and others.
Choose your method of travel: Compare the available modes of travel and choose the most appropriate one based on safety and budget.
Ensure you have the necessary travel documents: Updated passport and, or visa.
Heed to any travel health warning: Go for necessary vaccinations.
Go Traveling
Now, the long-awaited day has finally come, and it's time to step out. Probably, you'd want to carry some of your favorite items with you.
Well, that's great. However, resist the temptation of packing a lot of things that would result in huge luggage.
A big bag or multiple bags luggage will not only cause you a headache to move around with but also cost you some extra cash.
Therefore, pack as conservative as you can when going for world travel. Only pack essential items that you cannot do without.
Also, remember to pack sturdy and comfortable shoes as well as all-weather clothes.
Besides that, maintain healthy practices. Such practices include drinking plenty of water that's purified.  Also, avoid excess alcohol and get enough sleep, among other health-support methods.
 How to Travel World Cheaply
Are you a travel enthusiast looking for ways to travel the world for free? Well, we've got you on board. With this ultimate guide, you will learn how to travel the world cheaply than you've ever thought.
Get a job overseas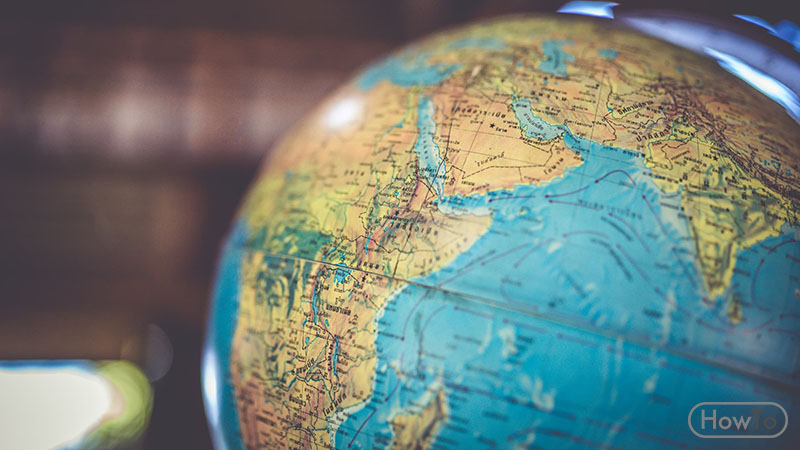 Got bored with your current job? If so, then there are many jobs abroad for you—as long as you're not choosy. After all, it's not all about starting a career but getting some cash to fund your travel.
Some of the jobs that you can get include but not limited to:
Farmworker: Though not glamorous, if you don't mind taking on the hard work on the farm, this can be the best way to make cash. If you're headed to New Zealand or Australia, then you will find plenty of them.
Au pair: If you love spending time around children, then this might suit you. You can help the host family to look after their children and other basic household chores and get food, accommodation, and some pay in return.
Waiter/waitress: Many restaurants in the world need extra help during busy tourism seasons. Therefore, having some skills as a waitress may earn you a job quickly.
Dive instructor: If you're a dive instructor with some certification, then you're better placed. Since dive instructors are needed everywhere in the world, you can grab an opportunity and earn from it.
Cruise ship worker: This is a bit formal position. But once you're at it, you can have a story to tell about traveling the world.
There are quite many jobs that you can do temporarily to get some money to help foot-up your travel cost. The ones mentioned above are just good examples.
Teach English abroad
Having the ability to teach English competently will not only pay in your home country but also when traveling overseas.
Since English is one of the international languages, having some certification in teaching it pays off almost immediately. If you can speak fluently and have a TEFL or ESL degree, then you're good to go.
Some companies in Asia can even send you a flight ticket to teach at English at their schools.
Additionally, many websites can allow you to teach virtually and earn some reasonable amount of money.  Sounds great? Well, try your luck.
Join WWOOF And work on a farm
World Wide Opportunities on Organic Farms (WWOOF) is a platform that connects travelers willing to work in farms with organic farm owners at a small fee.
Even though you have to part with a few bucks, once you get to the farm, you get food, boarding, and other benefits.
Also, WWOOFing allows you to meet cool people besides helping you to travel cheaply.
If you wouldn't mind sweating out there, then this can fit you.
CouchSurfing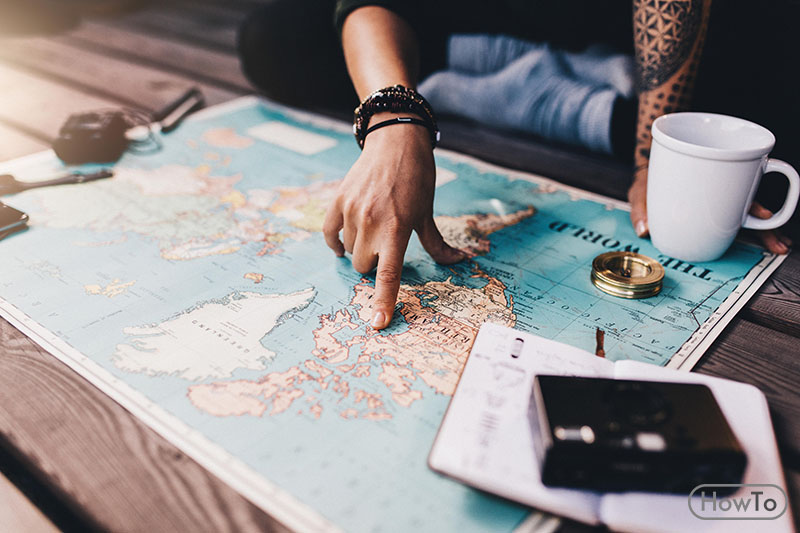 This is an online platform that connects travelers who need free accommodation with local hosts.
It involves searching for locals willing to share their space for one or two days and then send a request for accommodation.
In most cases, it involves spending your nights on a couch and perhaps on an air mattress, hence the name CouchSurfing.
Through this platform, you can spend a night or two for free and also meet other people with whom you can share stories and other thinks.
And if you're kind enough, you can carry a surprise gift from your home town to keep a smile all through.
Prepare meals for yourself
Making your meals while traveling the world can lower the cost of taking meals in the restaurants.
When visiting countries such as Australia, New Zealand, and most of the countries in the European Union (EU), this can save you a reasonable amount of money.
With this hack, all you should do is to get to a grocery store near you and buy raw food. After that, you can use your hostel kitchen to prepare your delicacies.
Believe it or not, this is one of the effective ways to travel cheaply without exceeding your budget.
House-sitting
It entails taking care of other people's houses and homes, as well as their plants and pets. If you're looking forward to staying in one place for a bit longer, house-keeping is a great way to go.
One of the most exciting things with house-keeping is that you can find virtually all the things that you need on the site.
Additionally, it can open a door for a long-term gig that helps you to understand other countries better. Ready to get started? Well.
Below are some of the sites where you can launch a search for home-sitting opportunities.
Mind My House
Trusted House Keepers
House corers
Walking Tours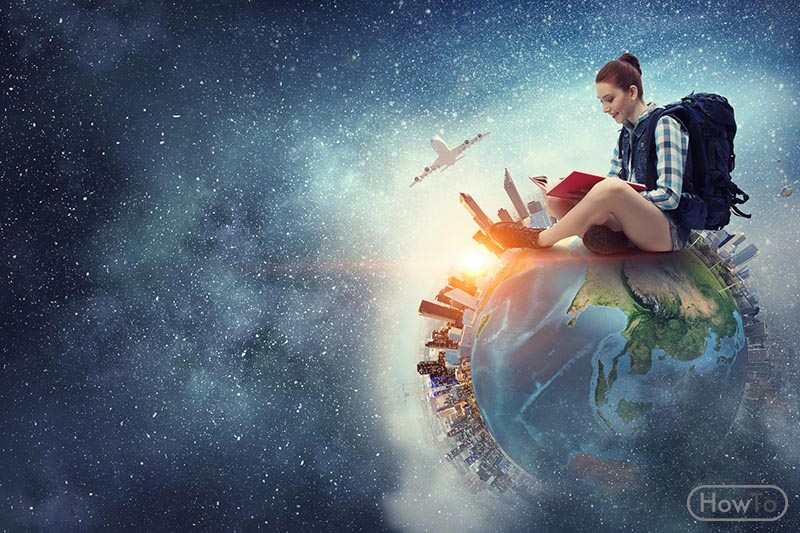 Walking tours are great for meeting new people, going round with locals and tourists. Besides that, you will gain exercise that's great for your health and fitness,
Many countries have walking tours that you can join and explore the area while saving money. Some of the walking tours that you can join include but not limited to:
Amsterdam, Netherlands
Buenos, Aires
Besides the above named walking tours, there are many tours that you can participate in across the globe. All you should do is research the available walking tours in your travel destination.
Sleep In Hostels Instead Of Hotels
Hostels are the cheapest option for accommodation out there. If you're interested in CouchSurfing, then this is the next most affordable way to spend your nights out there.
Besides being a cheaper option, living in hostels can make your travel even less expensive since it has a kitchen where you can prepare your meals. As such, it's a great money-saving avenue while traveling across the world.
More interestingly, living in a hostel allows you to meet other travelers from different parts of the world, share stories and make friends.
Engage In Online Business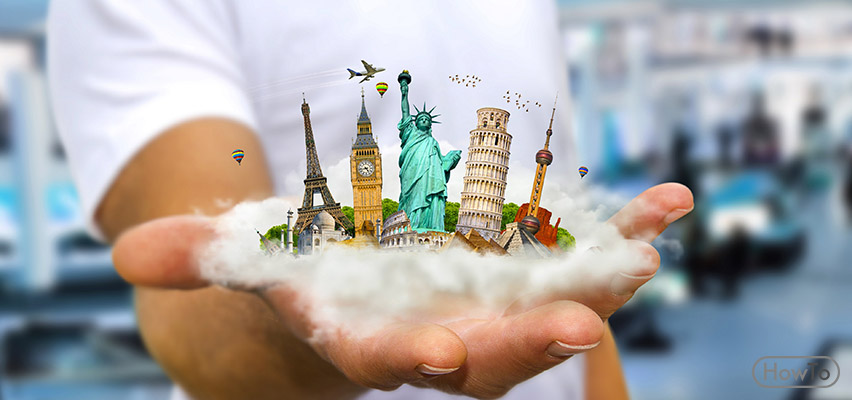 Do you want to travel as you work from the comfort of your room? Well, this can be a pretty good fit for you.
All you need is to get started with any online or work from home business and travel in a style.
Some of the jobs include photography, travel journalism, travel blogging, freelance writing, web design, affiliate marketing, virtual assistance, and much more.
With the kind of jobs that I have mentioned above, you can work from any part of the world, as long as you have reliable internet coverage.
Regardless of where you want to travel to, and how long you'd wish to take, the above nine ways offer the best ways to travel cheaply.
How Travel World For Free
Are you a travel enthusiast but do not have enough to pay your travel to your anticipated travel destinations? You needn't worry as you can still make it.  With the following tips, you can travel the world for free as often as you'd wish.
Secure a job in a cruise ship
Working on a cruise ship is one of the ways to travel absolutely for free. Even though the post is quite official and demanding, you can still have some time to explore overseas.
Some of the jobs you can find include entertainers, private chefs, bartenders, babysitter, cleaning crew, waiter, among others.
If you'd wish to work on a cruise ship, we've made it pretty easy for you. Below is the list of some of the cruise lines that accept online application.
Princess
Carnival
Royal Caribbean
Disney
Celebrity
Norwegian
MSC
Holland America
Teach English Overseas As The Second Language
English teachers are on-demand in every part of the world. In the past, some of my friends go an opportunity to teach English in Asian countries.
Some of the countries where you can find well-paying teaching jobs include Japan, China, Taiwan, South Korea, Vietnam, the Gulf Arab States, and others.
More interestingly, some companies in Asia will even pay for your flight ticket.
Below are some of the organizations where you can launch your overseas teaching job.
Go Overseas
each way
TIE Online
Secure A Job As A Flight Attendant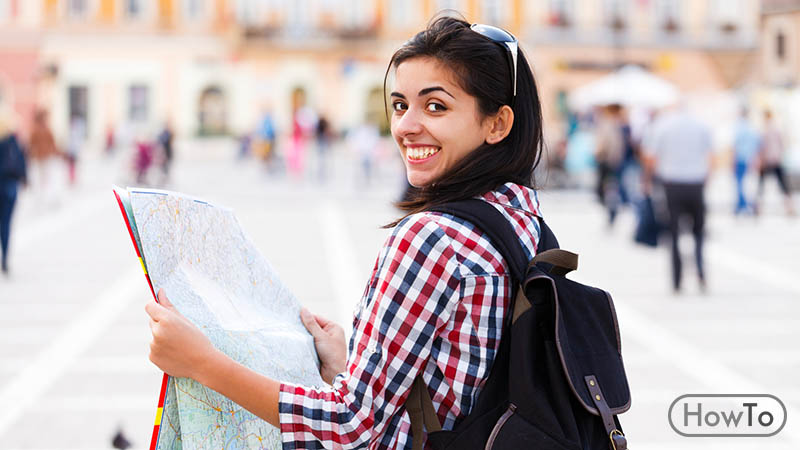 This is yet another excellent opportunity to travel abroad while also getting paid. Besides the salary you earn, your employer pays for your meals and other travel expenses.
In addition to that, you will also receive bonuses and impressive discounts on leisure travels. Sounds amazing? Well, it's your turn to make it work for you.
You are wondering where to start? That shouldn't worry you as we've made a list of sites where you can submit your application.
American Airlines
United Airlines
Delta
Southwest
Be a house-sitter or a pet sitter
House-sitting is yet another fascinating job that you can find just about everywhere on the globe.
When homeowners go out for vacations, business trips, executions, and other trips, they always need someone to remain behind and tend for their children, flowers, and pets.
And that's where house-sitter comes in. If you're serious about getting a house-sitting job, you can visit the following sites.
Trusted Housesitters
HouseSit Match
Nomador
Mind My House
Good luck!
Vehicles Return And Relocation
This works pretty well if you're an experienced driver in a specified category of vehicles.
Since some vehicle renting companies always want their vehicles relocated either at the end of the lease or when a particular season ends.
Therefore, you can get in touch with such companies and agencies to move the vehicles when necessary.
As such, you will get an opportunity to travel to different places as you relocate the vehicles assigned. In addition to that, you will also get paid for the job.
Below are some of the companies that you can reach out to.
Other Ways To Travel The World For Free
CouchSurfing
WWOOF
Working at a comp
Using a car-sharing network
Hitchhiking
Volunteer work
Au Pair
House swap
Travel blogging
Fly for free
Become a tour guide
Travel hacking
Work trade
Offer services
If you've been reading through this article from the start, your opportunities of traveling the world are endless. You can choose to travel on a budget, travel cheaply, or travel the world with no money at all. Sounds amazing? Well, you can now start traveling the world.
How much money do you need to travel the world?
In general, you should expect it to cost between $20,000 to $30,000 per person to travel around the world for a year. This rough estimate comes from reading travel budgets of other bloggers, various travel planning resources, and our own experience. This is just the midrange.
How can I travel the world and get paid for it?
5 Ways to Get Paid to Travel the World
Become a Transporter. Become a Transporter. MECKY/The Image Bank/Getty Images.
Become a Mystery Shopper. Vacation Resort.
Get a Seasonal Job. Ski Resort.
Get a Job on a Cruise Ship. Cruise Ship.
Teach English. Teaching English.
Travel for Free. Travel Guides and Souvenirs.
How much does it cost to travel the world for a month?
For the sake of argument, let's average a comfortable RTW year-long trip at $24,000. If you break that down monthly, a Round the World trip will cost one person around $2,000 per month, taking everything into consideration. For many people it's cheaper to be on the road than staying at home.
How do I start traveling alone?
Get an early start

Wake up early, enjoy a leisurely breakfast and head out for parks, museums and other daytime-only activities. If you pack your day full enough, you'll be ready for bed by 9pm. Sign up for group activities: While solo travelling try to join hands with local group tours.
Which country is most expensive to visit?
Switzerland

Exceeding all other votes by an absolute mile, pretty Switzerland seems to be the most expensive country to travel in the world, as voted by the trusty people of Twitter. It wasn't just one thing that was expensive in Switzerland, but seemingly everything – transport, food, accommodation – the lot.
What is the dirtiest country?
World air quality report
| Rank | Country/Region | 2019 AVG |
| --- | --- | --- |
| 1 | Bangladesh | 83.30 |
| 2 | Pakistan | 65.80 |
| 3 | India | 58.10 |
| 4 | Mongolia | 62.00 |