How to Make a Brochure for a School Project
Brochures are the tickets to quick and concise information about any topic, usually presented in a manner which makes it easier to read. This is why brochures are an efficient method of presenting a school project. It's up to you if you want it hand-made or computer generated, but a brochure is the easiest way to impress a crowd while conveying information to them.
Getting Started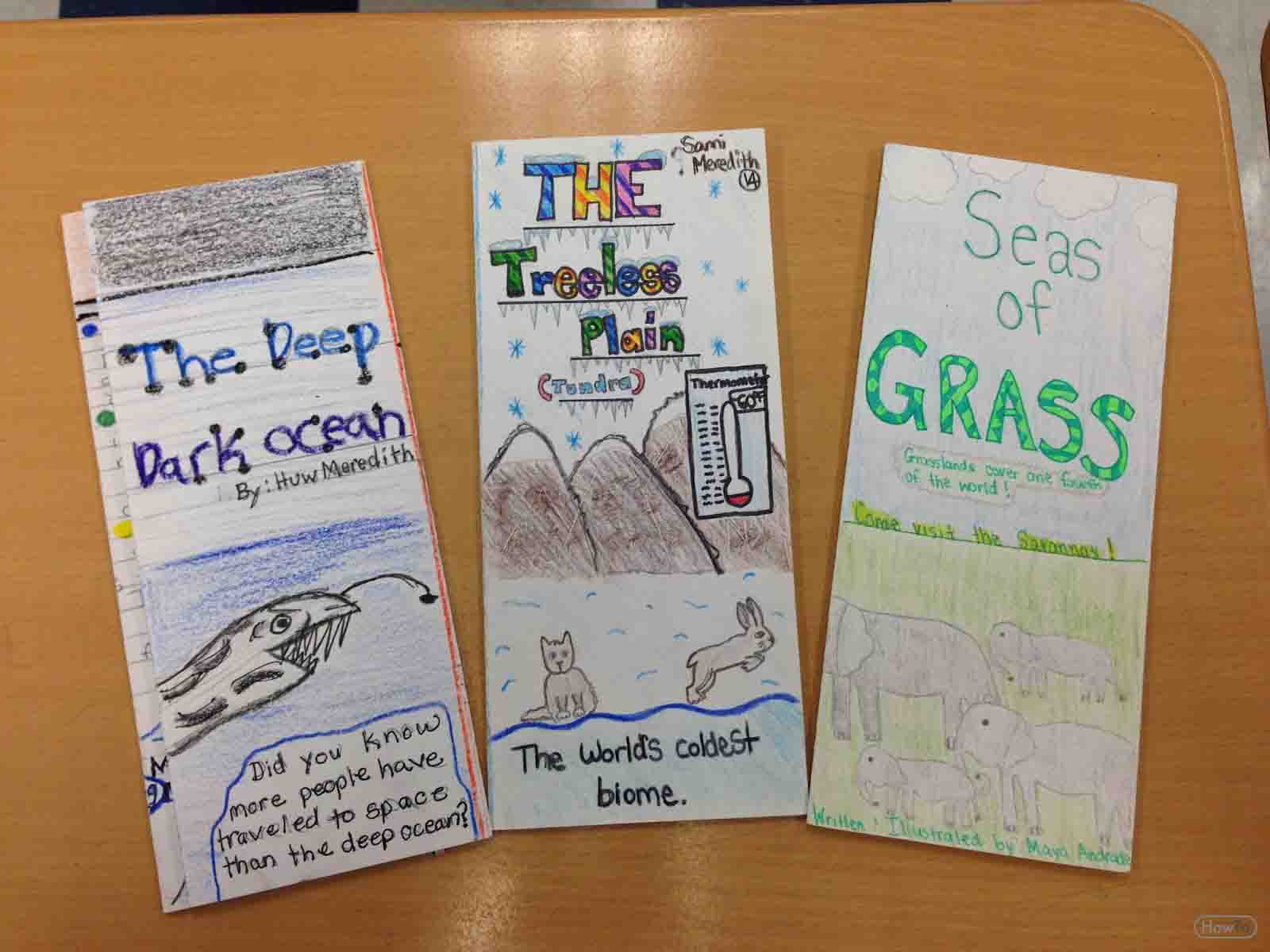 You generally require only a regular sized paper which you have to fold into three parts, such that there are six panels.
Use an 8.5-inch x 11-inch paper and fold it into equal thirds, which means each panel would be around 3.6 inches. Make sure that each panel of the brochure contains an image and a subtopic of your theme.
Keep your text concise throughout the brochure, conveying only the required details that the reader must be informed of.
Use Panels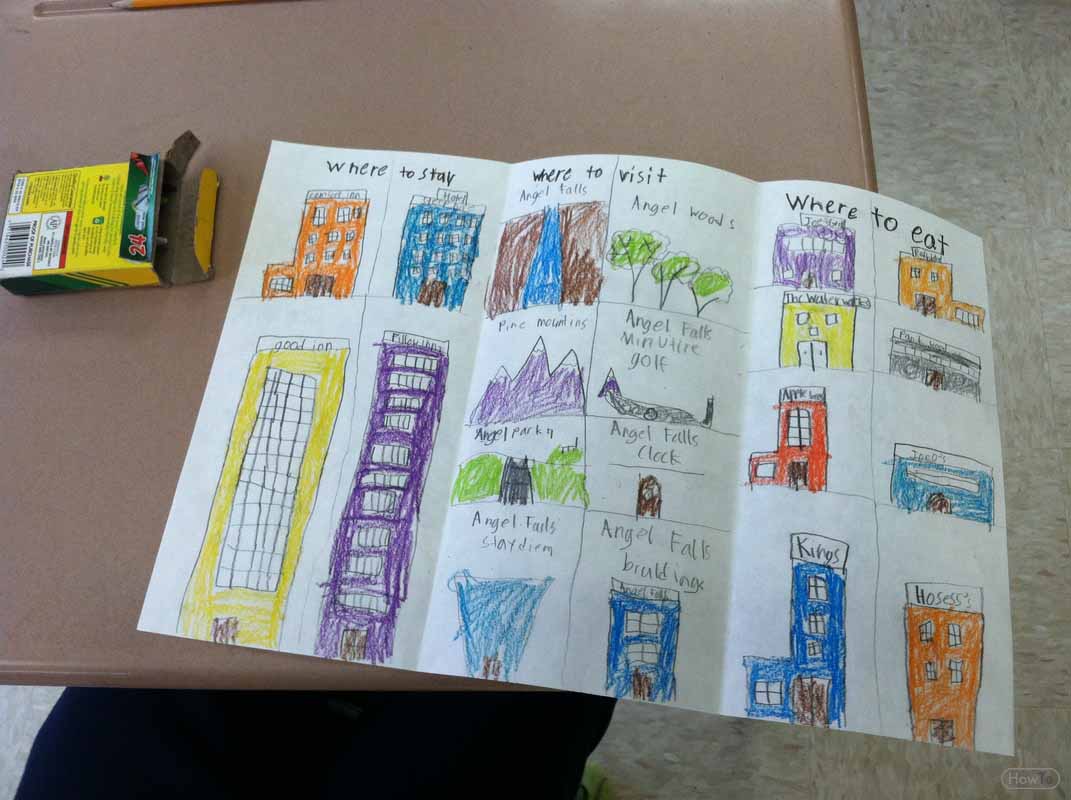 As mentioned above, the first panel that you see inside the brochure when you open it should contain an image related to the topic.
It should display a brief introduction about the subject such that it informs the reader what the brochure is about.
These should contain three subheadings of the main topic that the brochure is based on. Remember to keep the matter precise and to the point, at the same time it should convey everything that the reader should be aware of.
This is where you draft a summary of the topic and give an outline of the subject concerned. Don't forget to add the citations, references, and suggestions for further reading on this panel.
Formatting a Brochure
The only thing you should keep in mind while formatting a brochure is that it should specifically fit in a lot of information in a restricted space, yet making it easy to read for the reader.
The text should be small, but legible. A font size of 10 or 12 would work perfectly, in a legible format. If it's a handwritten brochure, make sure you print the text. Cursive is not recommended.
Images should not take up the whole space, but when you're making it small, it should be visible and clear as well. To make maximum utilization of the space, wrap the text around the images. Do not forget to cite the source of your images.
Creating a Brochure by Hand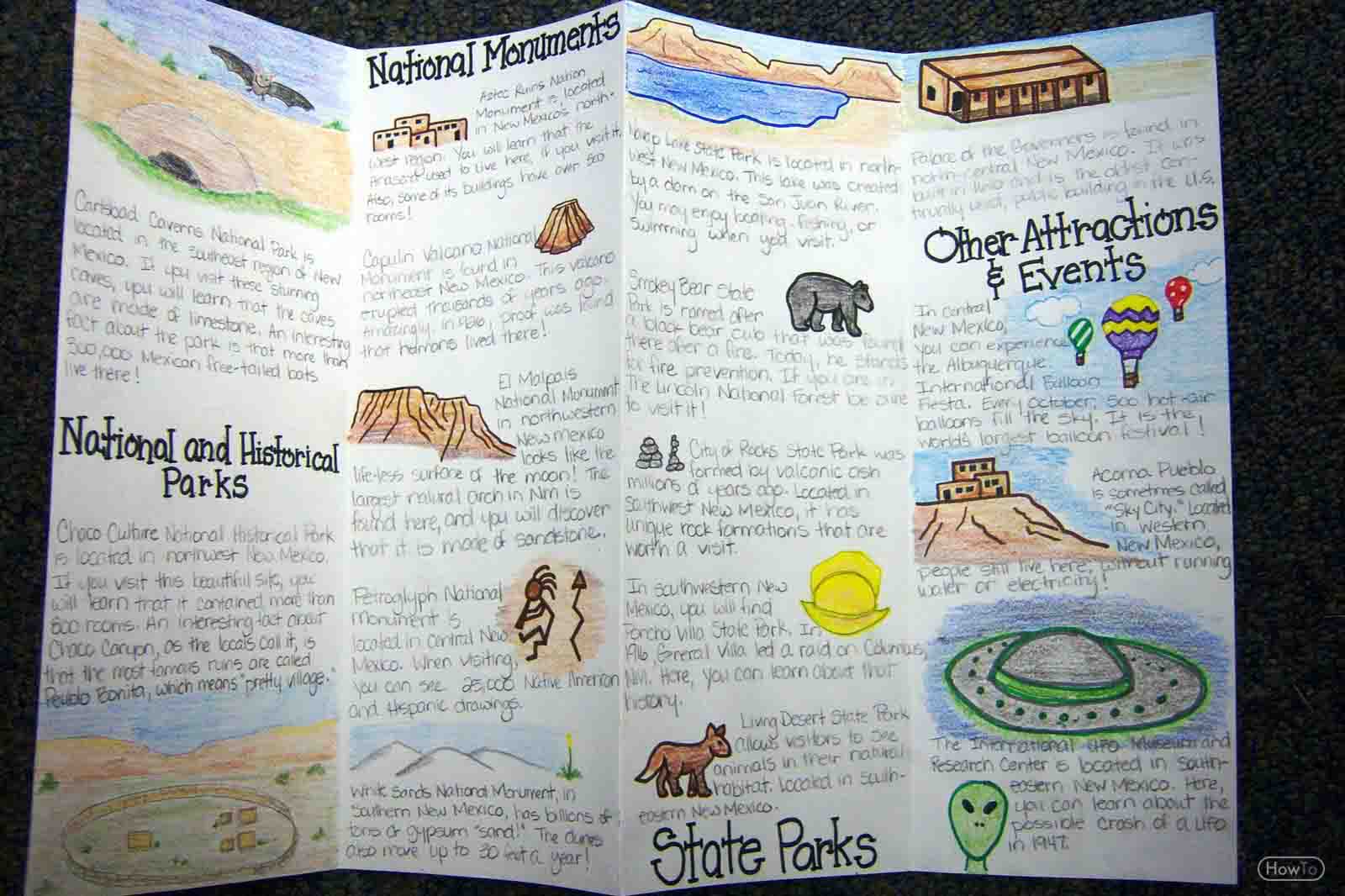 A piece of paper and some craft supplies is all you need to make a stunning brochure. The color theme of your brochure should be simple and not too fancy. Draw borders around each panel of your brochure to make it look classy.
For the images, you could either get them printed or cut them from magazines and newspapers and glue them on your brochure panels.
If it is appropriate, and if you're a talented artist, go ahead and draw your own images on the brochure.
Creating a Brochure on a Computer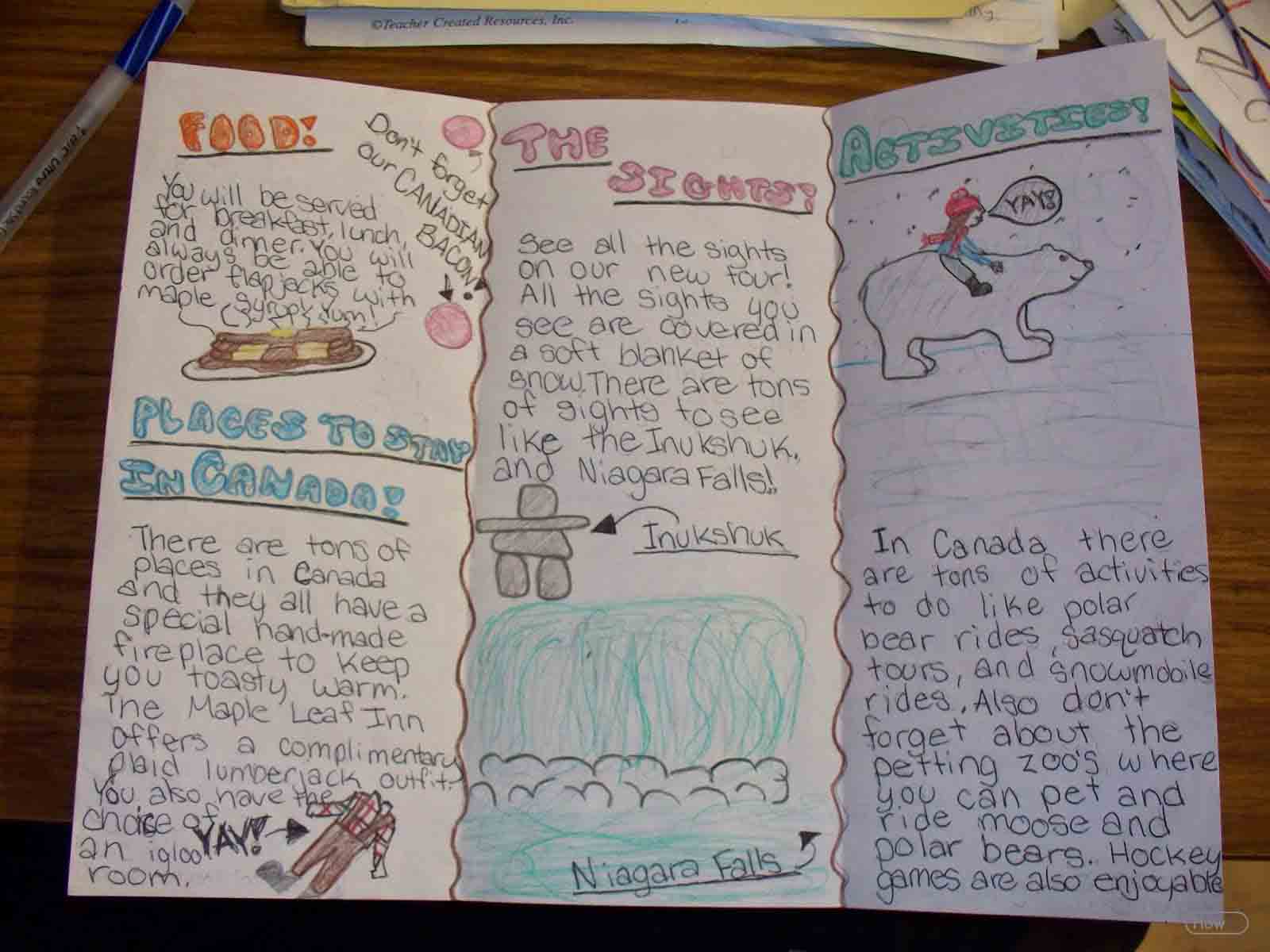 This is much easier since both Apple Pages and Microsoft Word have ready-made brochure templates which you can customize.
Add in your text and images and fit in the required information. Don't forget to print it in the landscape.
For advanced brochures, you can even use Adobe Photoshop or In Design for unique and technical elements and designs.
So, here we are! Go ahead and amaze your class with an impressive brochure and score well for your school project.
These are the above steps you have to follow to get your brochure ready.
TIPS
You can pick a design from the computer and have a professional brochure done for negligible costs by a freelancer as well.
207 views