How to Sell Books on Amazon
If you have a small book shop in some small town, Amazon can help your business grow exponentially. Selling books can be easy via these steps.
Sell Books on Amazon for Free
One of the things you would like to know is how to sell your used books for free of cost and maybe how to actually sell books that you have written for free  on Amazon. Fortunately, this book shop makes it a delight for both of you.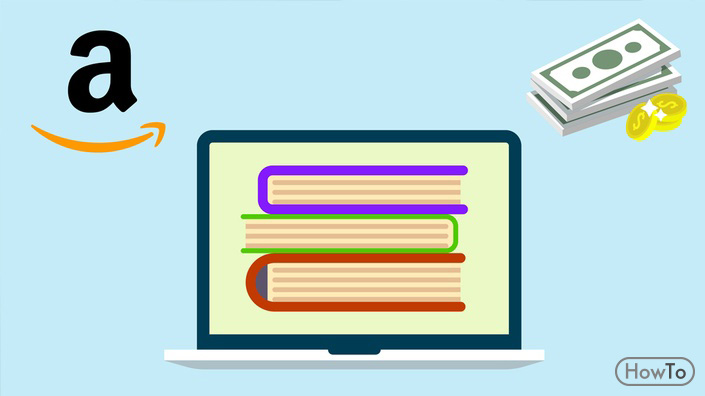 For used books, the steps are pretty much simple enough. You have to first list your products and then buyers buy them online.
First thing is to upload a picture, add product details and list it online at Amazon. And, then these will be listed on Amazon's website.
You can schedule a door-step pickup and Amazon will send you an email for this whenever a product has been sold.
Amazon picks and packs your product, so no need of contacting with buyers through calls or SMS.
If a book is returned, it comes back to you via Amazon in 2 to 4 days, and Amazon will notify you when money is deposited in your 'Amazon Pay' balance.
For the own-author books, look at Step 2 and 3.
Sell Books on Amazon Kindle
As you know that these days eBooks are much cheaper and easier to create than paperbound books, specifically because you can publish them yourself. Even without that, selling eBooks on Amazon Kindle is easier and free than the traditional ways.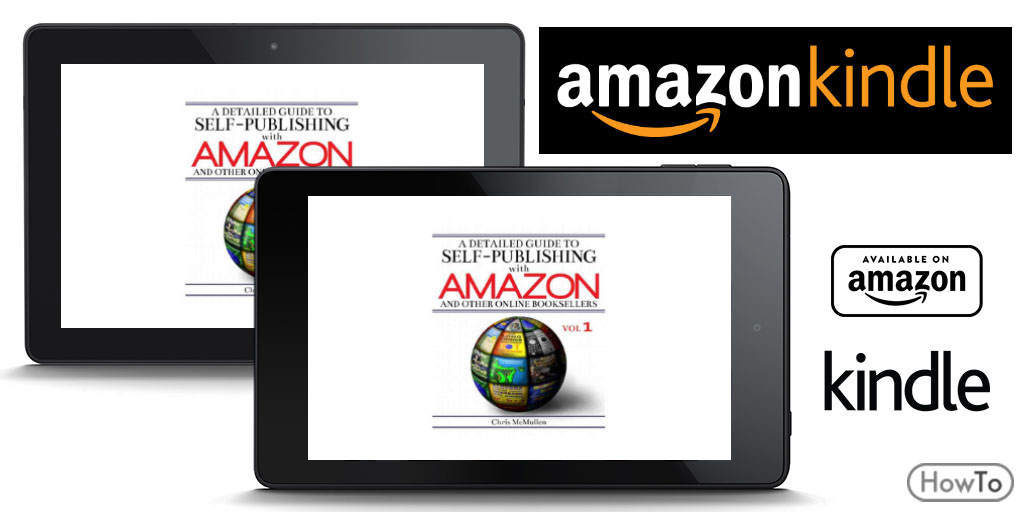 First thing is to get a KDP account. This is how you end up publishing your books on Amazon and you can learn more about it from their official site.
KDP stands for 'Kindle Direct Publishing' and this has made publishing less than 5 minutes for people and you are paid a royalty of 35 to 70% of the royalty every time a book sells.
Take time to learn more about KU, KOLL, KDP Promotions and 'Sign-Up' for that free account right now.
Second, the thing is to set up your 'Author's Page' which is essential as an author and you shall be listed on 'Amazon's Author Central'.
Finally, you create your book listings on 'Amazon KDP'. To learn more about all these steps in detail, visit this (https://kdp.amazon.com/en_US/help/topic/G200635650) link.
Sell Books on Amazon as an Individual
If you wish to sell books as an individual, surely you can do Step 2, but what if you want to put more emphasis on your products. For example: FBM, AMZ, or FBA (Fulfilled-by-Amazon). We all know how we like to try and purchase products that are fulfilled by Amazon.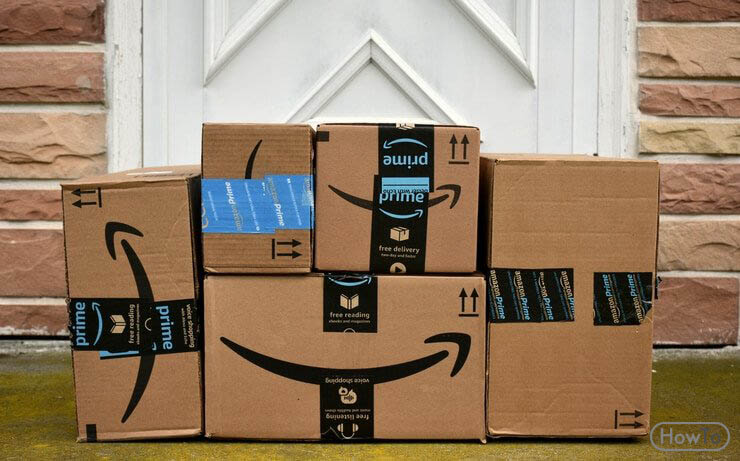 You must try to learn more about things like BSR, or 'Best Selling Rank' and try to achieve lower ranks for more chances of selling your book.
Second, take care of ISBNs, and always cross-reference it with your Amazon's ISBN codes and check its BSR. Anything lower than 200K may be listed but higher than that can go to donation pile, as no one would probably want to buy that.
FBA is a game changer when it comes to selling books. Learn more about it at (https://services.amazon.com/fulfillment-by-amazon/benefits.html) and know that your books would go out at 'Prime'.
Learn more about how to find which books you can sell on Amazon, scanning method, and even wholesaling books.
TIPS
Selling used books on Amazon can earn you money, for example, you can sell upto 40 books from an Amazon Marketplace Account.
ISBNs are a great way to keep your books organized.
Source:
https://www.junglescout.com/blog/how-to-sell-books-on-amazon/
https://www.channelreply.com/blog/view/selling-books-on-amazon
https://www.thewaystowealth.com/make-money/how-to-sell-books-on-amazon/
How much does it cost to sell books on Amazon?
Account for the Cost of Selling Books on Amazon

They charge: A 15% referral fee on books. A $1.80 closing fee on all media items, including books. Either $0.99 per item (Individual sellers) or $39.99 per month (Professional sellers).
Is it worth it to sell books on Amazon?
Selling on Amazon using FBA is definitely worth it, but I'm afraid that used books aren't the best category of items for this. FBA is suitable for fast selling products.
Can I sell books on Amazon for free?
Yes, you can sell books on Amazon for free. As in: there is no monthly fee if you open an Individual Seller account. You still need to pay $0.99 per item sold + other selling fees (opens in new tab) (closing fee, referral fee, etc.).
How do I sell an individual book on Amazon?
Once you become registered to sell on Amazon, you can start listing your books. The easiest way to do this is to go to the actual product page for the book you want to list. That's right—you can actually list your books from the Amazon page itself instead of creating an entirely new listing.
Can I sell second hand books on Amazon?
Amazon Pay balance Offer for Selling a Used Book Terms and Conditions. Post an Ad in accordance with the applicable Amazon.in policies. If the used Book device is shipped by the Advertiser but rejected or returned or not delivered to the customer, then the Advertiser will not qualify for this Offer.
How do you sell books for cash?
Here are the top 10 places to
sell books for cash
, while decluttering or just to make a little extra
money
for something you want or need.
General Books
Bookscouter.com.
Amazon.com (as Third-Party Seller)
Sell Back Your Book.
Bookstores.com.
Half Price Books Stores.
Yard Sales & Garage Sales.
Half.com.
Where can I sell my books for cash?
Bookstores.com

Bookstores.com focuses on textbooks and other academic books. When Bookstores.com buys $15 worth of books from you, they will cover the shipping fee. They'll pay you through store credit, check, or PayPal. Get a quote here and sell your books to them.
How do I sell unwanted books?
Zapper is the easiest way to make money on your old books – get trading today! Sell CDs, DVDs and Games to Zapper and declutter for cash! Our platform is easy to use and we offer the best prices. Simply scan the barcodes of your unwanted items, and we'll give you an instant valuation.
What is the best way to sell used books?
You can sell your books on a lot of sites, like eBay and Abebooks. Amazon, though, is the biggest and most-trafficked bookstore in the world, so it's the best place to sell your books. By selling books yourself on Amazon, you can list your book in the "New & Used" section of a book's Amazon page.
Can you make money selling used books?
While these are often picked through more often than not, it's easy to miss some valuable old ones. Even if there aren't any valuable first editions or textbooks, many times you can still make a profit selling groups of books on eBay. It won't be a huge amount, but profit is profit.
How do you make money off of books?
6 Ways to Make Money From Your Love of Books
Give Your Books a New Life. monels/Getty Images.
Hunt for Other People's Used Books. poba/Getty Images.
Become a Virtual English Teacher. PeopleImages/Getty Images.
Publish Your Own Book. lechatnoir/GettyImages.
Start Freelancing.
Share Your Opinions on the Books You've Read.
How do you know if a book is worth money?
The easiest way to know how much your copy of a book is worth on the open market is to check on how much similar copies are currently being offered for. Fill out this form with enough information to get a list of comparable copies. You probably don't need to include every word of the title and author's name.
How can I get money for old books?
We've got options for selling textbooks, as well as hardcovers and paperbacks.
BookScouter. I like to start with BookScouter.com.
Half Price Books.
Amazon.
4. Powell's Books.
Online Buy Back Programs.
Your local indie.
Are old books worth any money?
Condition is very important and will greatly influence value. A beaten-up old book that is falling apart will have little value. First editions are sought-after by book collectors and a first edition is usually more valuable than a later printing. A first edition signed by the author will have even greater value.
What makes a book valuable?
book which has an enhanced value because the demand for the book exceeds the supply, usually because of its importance, scarcity, age, condition, physical and aesthetic properties, association, or subject matter.