How to Hang Plants from Ceiling
Plants are those basic elements on earth without which no one can live. They just not provide fresh air to breathe; they also provide a soothing ambiance.
Now, if you are wondering how to do it? Then here we are to help you with quick and easy DIY. You don't need to be an expert to do this, just follow these steps and make your home elegant and refreshing.
Things You Require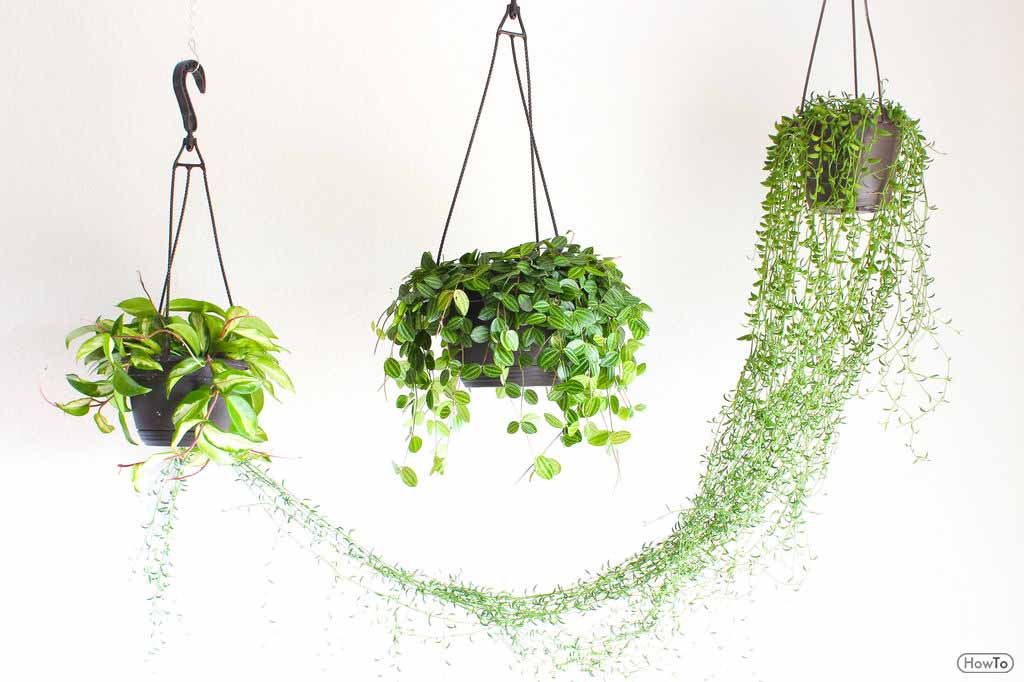 When you love gardening but doesn't have enough space to plant shrubs, you shouldn't worry as you can always hang them.
Long screw hooks/swag hooks.
Drilling machine.
Hanging pots with Adjustable hanging chains.
Plants.
Selection of Hook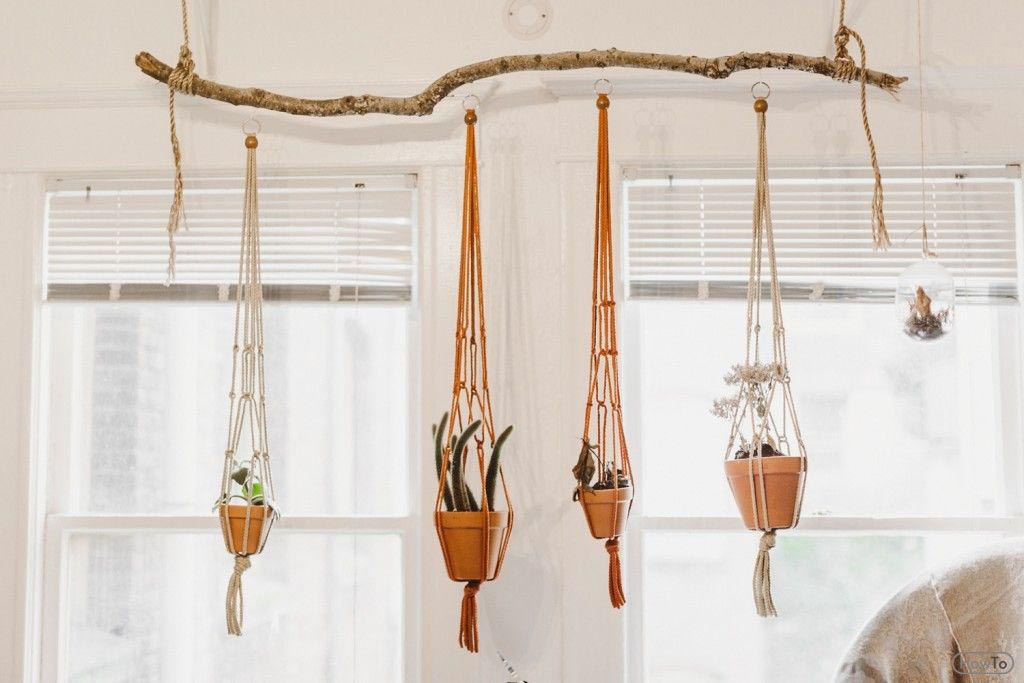 While purchasing hooks you need to keep a few things in mind; first being the type of hook you need.
Not every room have false ceiling installed, you may have direct slab plastered with thick punning. So, areas where the false ceiling is installed swag hooks can work, while rooms where there is no false ceiling then you need a long screw hook to hang your plants.
The second and most important thing to keep in mind is the load. How much weight are you going to hang, accordingly you need to select your hook?
There are different types of hooks available in the market and depending on the tentative weight you are hanging the specification of the hook changes.
Therefore, to be at the safe side, always go for a higher grade hook.
Marking and Drilling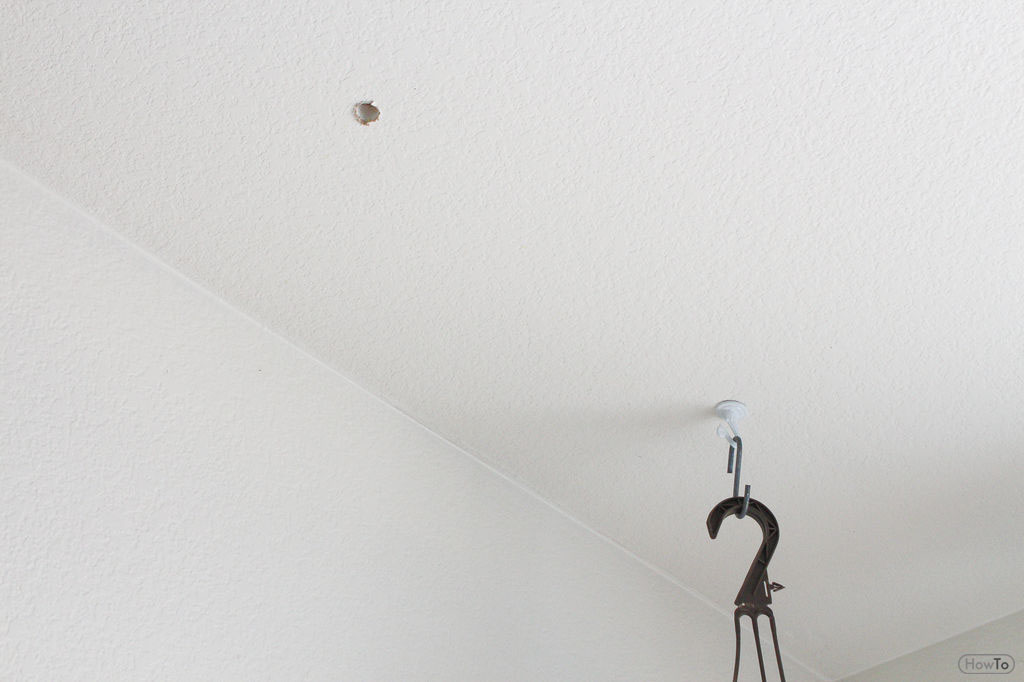 According to your preference and choice of your space, mark the points where you need to hang the plant.
Make sure that the distance between 2 plants is not too less, or too far. Mark it on equal intervals, and then drill.
If there is a false ceiling, your drill will pass through the gypsum sheet, and you will need a little bigger hole for swag hooks as they have hinge too.
But, first, use the drill smaller than the screw size so that in case u don't need hinge you can just screw the hook.
And if you are hanging it from the slab, use long screw hook and drill according to its screw length.
Installing a Hook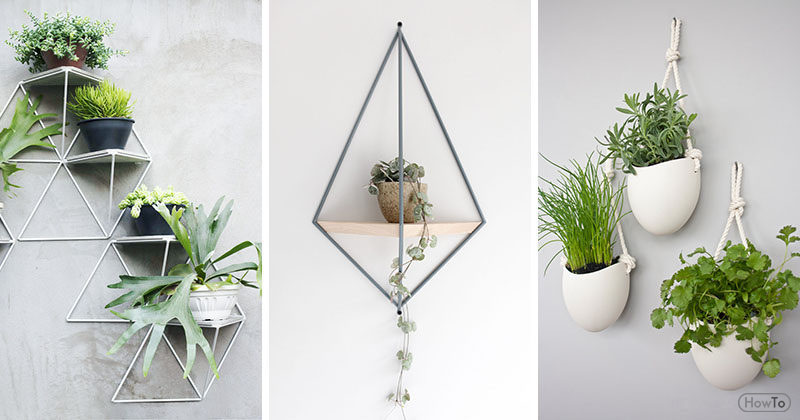 Installing the hook swag: screw clip that is hinged at the top of the hook. Press and pull the hinge flaps closer.
Then push it through the false ceiling, if the hole is small, make it bigger and repeat the step, once the hinge is pushed up in the ceiling, the flaps will open straight, you can hear clip opening.
Now, check whether everything is stable and sturdy and then screw the hook until it flushed with the false ceiling.
Installing of long screw hook: drill the hole smaller than the size of screw, make sure the length of drill is almost equal to the length of the screw.
Don't make it too long, or it may damage your slab reinforcement. Now screw the hook until it is fixed perfectly. Make sure it is not loose.
If you are thinking what if we need to take out the screws the holes will look ugly. Don't worry these holes can easily be patched up by using putty or plaster.
Hang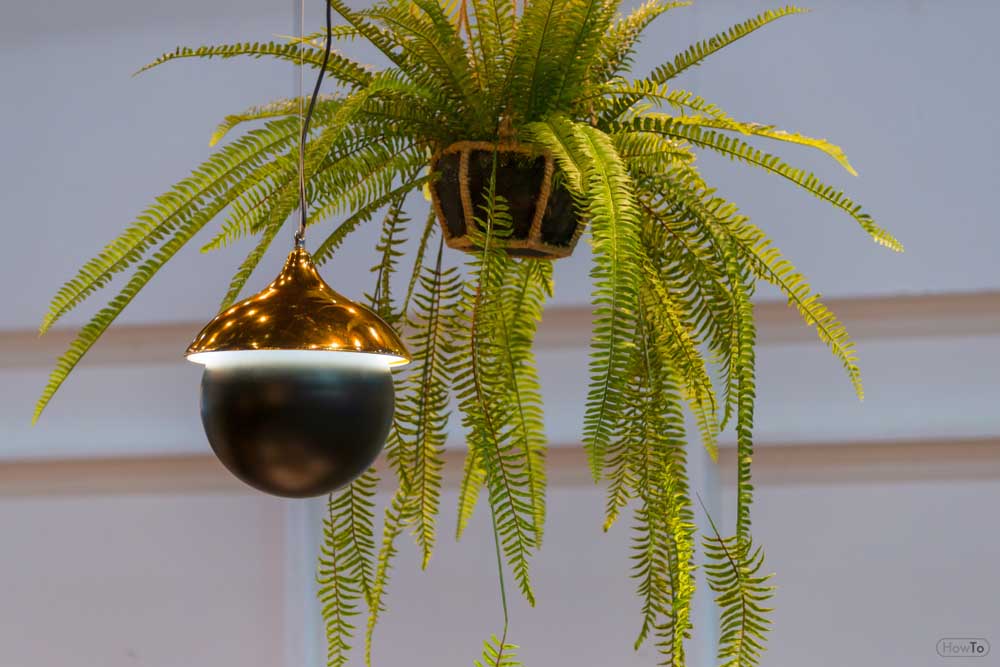 Yes, you are all set to hang your favorite plants from the ceiling. Adjust the length of the chains and hang your pots and plants freely in the air.
Don't hang similar plants all at one side, try to compose them properly with a mix of small plants, flower plants, climbers and creepers etc. also, don't hang it too close to a closed surface as plants need air, water and light to survive.
TIPS
Let it be any space; a patio, living area, or study, plants increase the aesthetics of that area or room. And living in the modern world where space for living is less and minimalist living is at peaks, hanging plants from the ceiling is the best option.
24 views