How to Add a Link on Snapchat
Instagram and Snapchat are social media apps that focus on pictures and images rather than text and instant messaging. While Instagram allows adding or attaching an URL to its photos, you can do that only via "Stories" that meet special requirements. Snapchat, on the other hand, is more liberal. Here we shall list 7 points that we must remember when adding URL to Snapchat snaps.
Regular Snaps or Stories
The first thing that you must know is that Snapchat allows you to make and attach URLs to regular snaps as well as stories, unlike Instagram. This feature was added in mid-2017 and that's why many would not even know of it.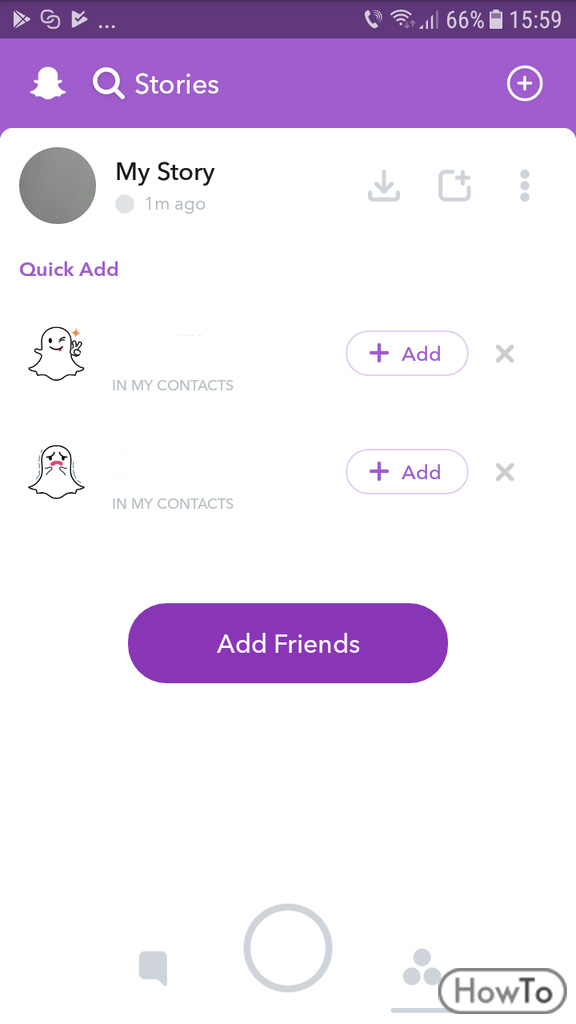 Snapchat allows you to add a link or URL to anything, at all.
You can use this feature to showcase your DIY products and add a link to your website, for example.
This allows users to not just upload snaps but also allow their audience to interact, act, go beyond and engage with what they are showcasing them.
Know about Adding Links
Apart from what we already mentioned above, there are more things that you must know before adding the links. For example, the settings for time limit should be changed from the default. These URLs and links are a way to promote your business via Snapchat.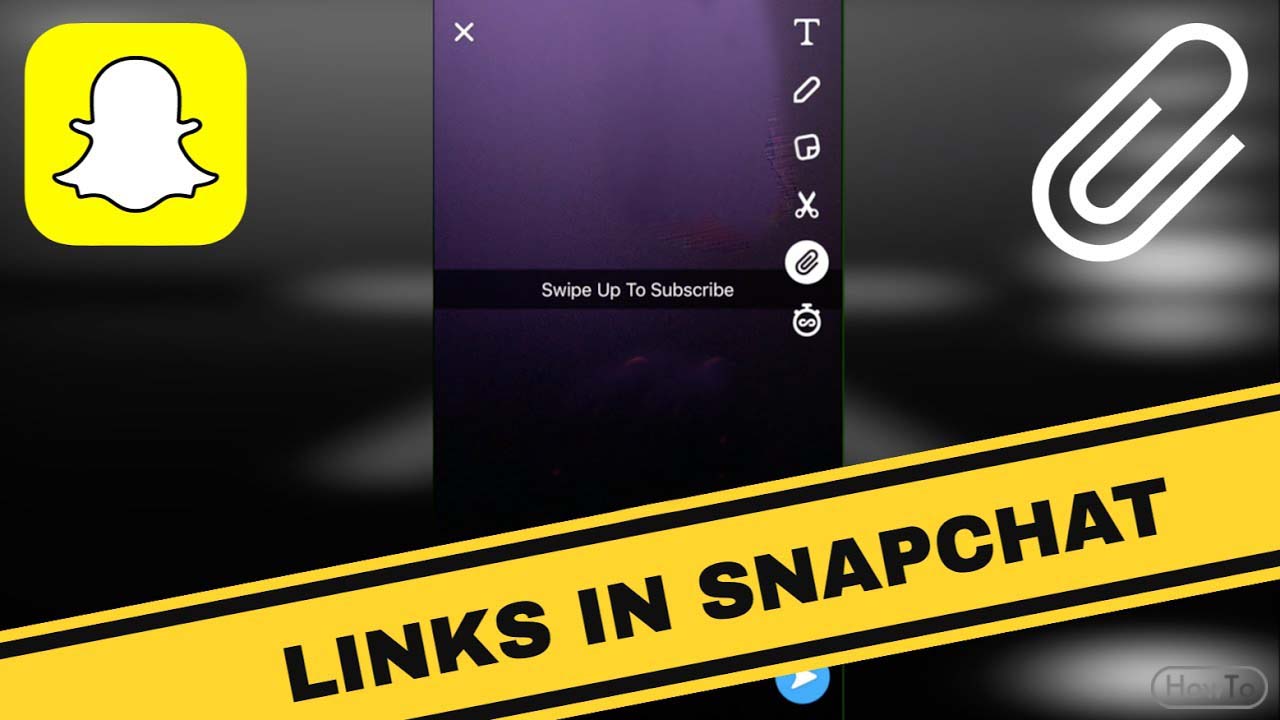 Try and make up your mind regarding how long the viewers might be looking at your snap.
If it is set to expire in just 2 to 3 seconds, then they might not even get a chance to use the link.
To help you viewers reach the link and use it, the best thing is to set its expiry as "infinity".
When a snap is set to expire at infinity, it is permanently available and does not expire.
Know Your "Icons" Properly
If you know how to open the app and take a snap, then you know that this snap when viewed brings up a set of icons on its top-right section listed vertically. For example, the "T" for text and "pencil" symbol for editing is available to you.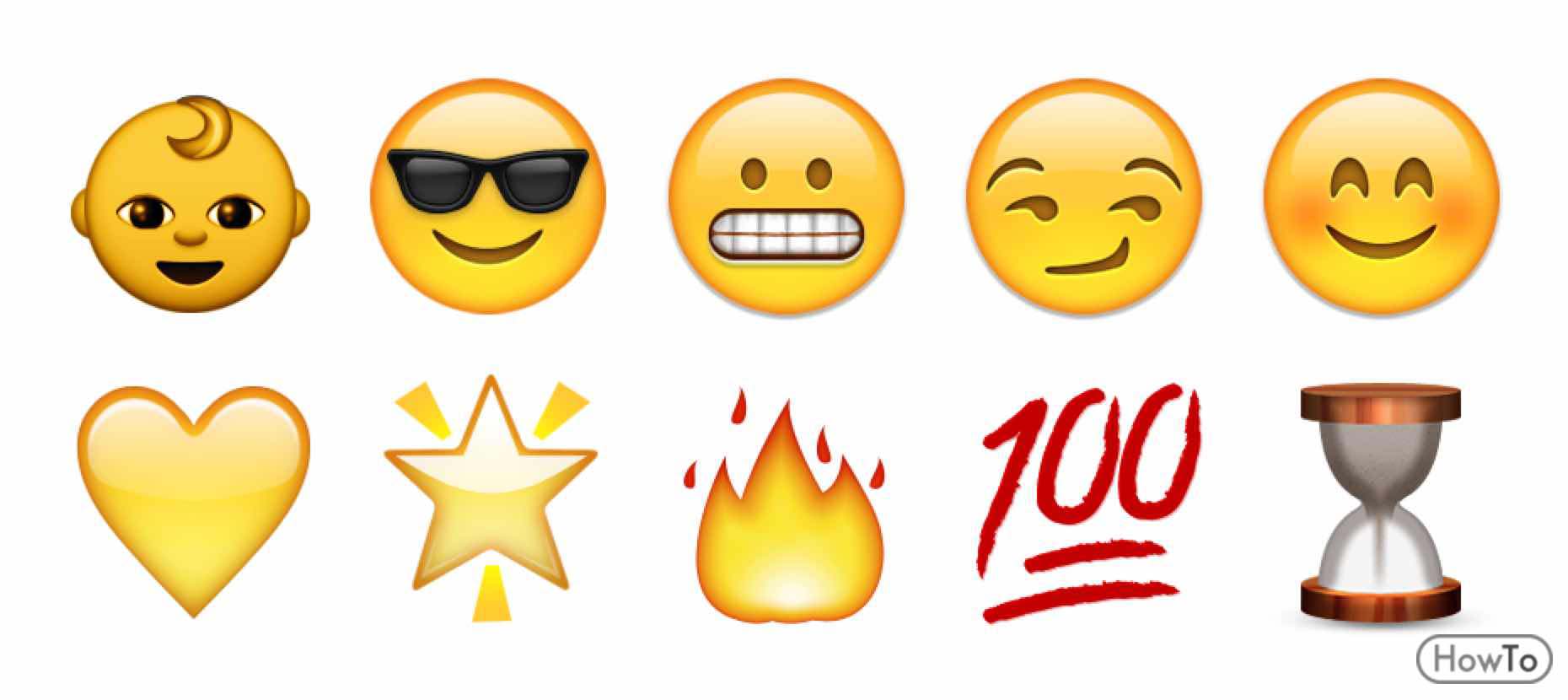 If you have updated your app, then you should be able to see the latest additions to this list vertical list.
You first open your app and decide the camera to rear view or front view, and then you click in the middle of the screen and point and shoot.
There is the picture in the middle and a green square is available that tries to recognize faces inside the snap, if available.
Once your snap is taken, it is saved that you can view later or instantly you can have a look at the picture and makes some quick edits.
These edits are the options like adding text, adding a sticker, setting a timer and cropping and so on. They are available to you in a vertical list on the top-right section of your screen as shown in this official guide – https://support.snapchat.com/en-US/a/creative-tools/.
To Add a URL, Use the Attachment Icon
Under the scissors icon, you have the attachment icon that looks more like a "PaperClip" symbol. You can find this in your email in Gmail and many other places using the same paperclip symbol for web attachments and links.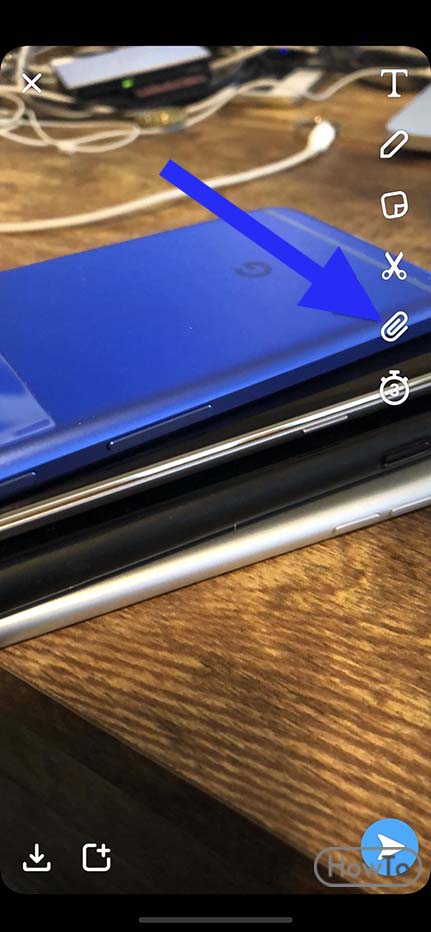 Go to this official link and scroll down to "Web Attachments".
According to Snapchat, "When friends see your Snap, they can swipe up to view the website you attached — whether it's a recipe, a vacation spot, or a crucial new Harry Potter quiz".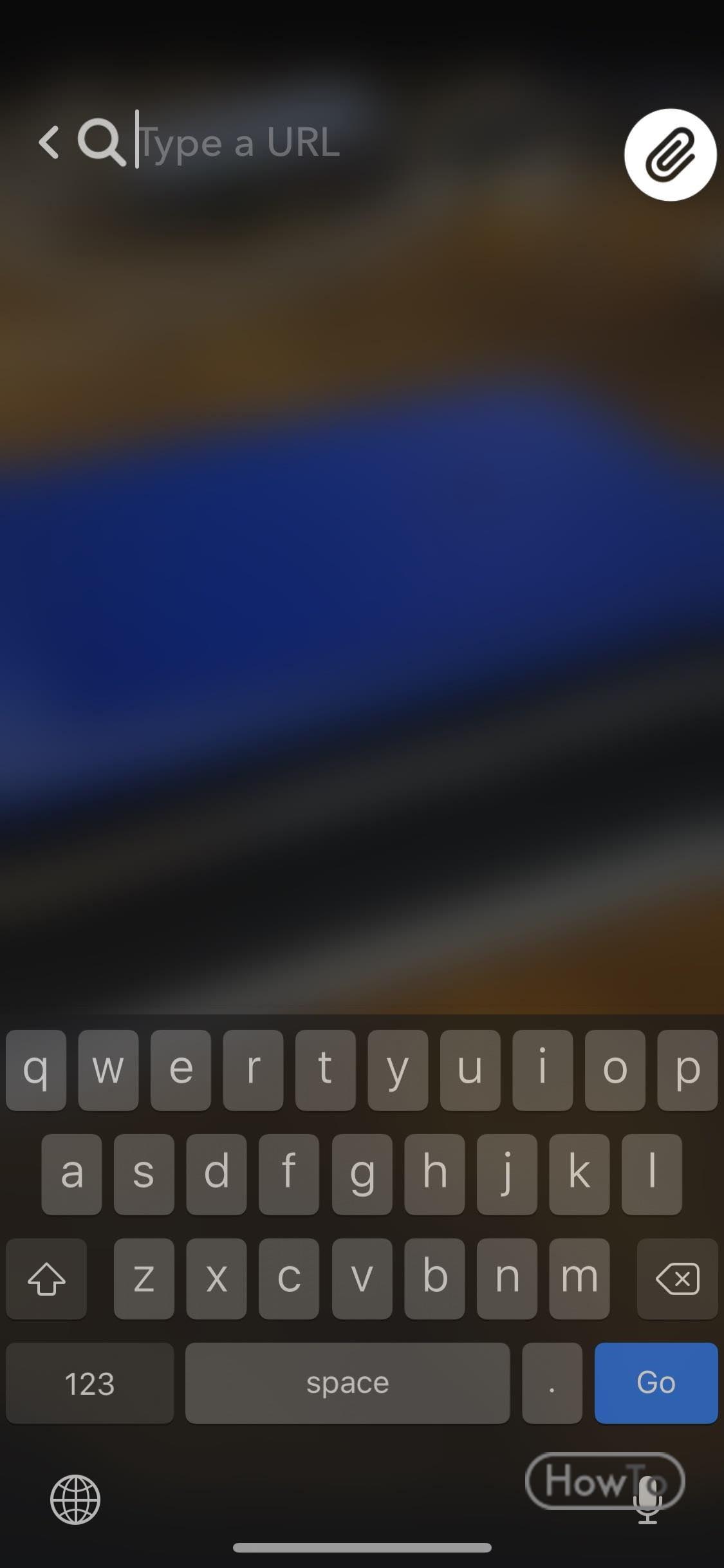 So, this is what this is for and as we had precisely explained it above. You can view it by "Swiping Up" gesture when viewing a snap.
Add a URL or Link to Snap
As per the above link, once again we shall see the steps in detail. It says that you have to first find the web URL that you want to add to this snap. Now, about how to find the web URL that you want to link to it, we shall explain in the next step.
So, when you are viewing your snap and you can see the editor "creativity tools" as snapchat calls them on your right side.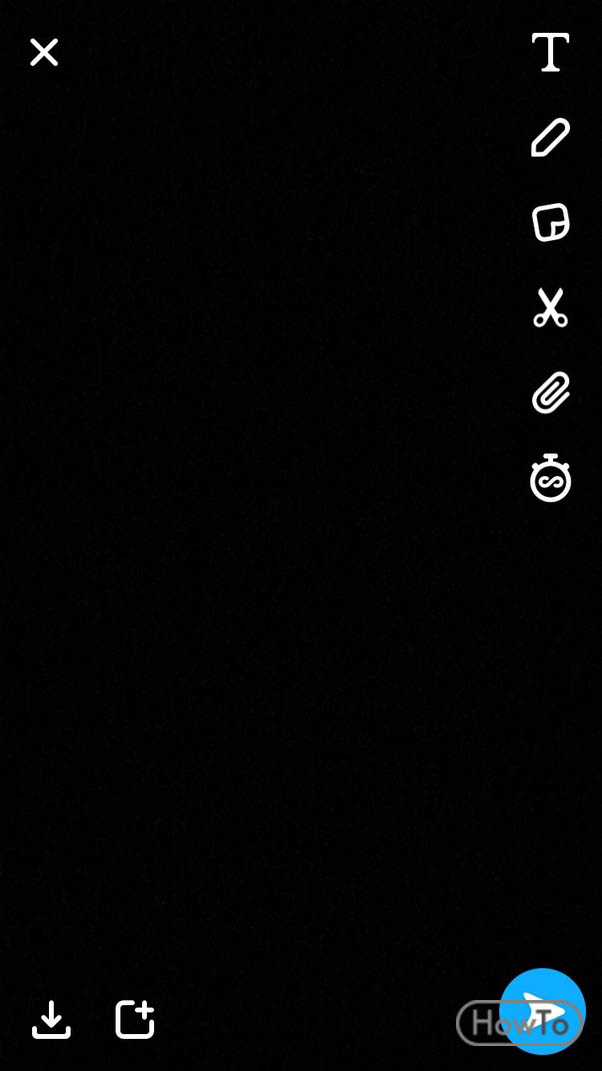 You tap on the "PaperClip" icon and this brings you to another window, your TextPad or keypad is enabled and you can paste or type the URL here.
Add a link, via pasting one to your clipboard by copying from somewhere, type in one, or search for one too.
You can search for a link too using the "Magnifying Glass" icon and help yourself.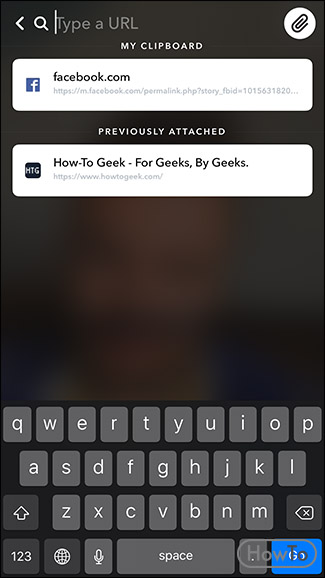 Finally, just tap on "Attach to Snap" and the current web page only will be added to your snap.
How to Get the URL?
Now, for those who do not know the URL of the webpage that you wish to share, you should copy it from the web browser's address bar, and keep it aside. If you have copied it recently, it will be in your clipboard.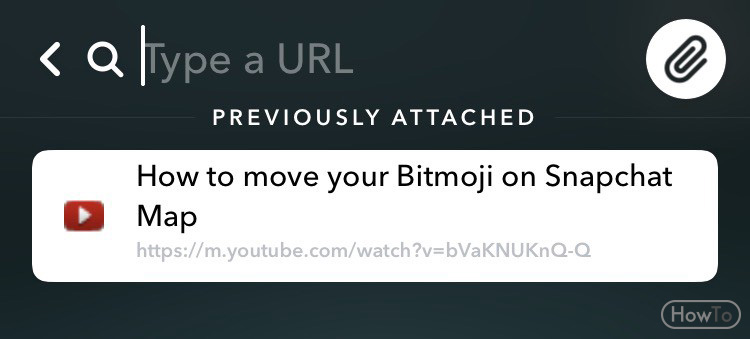 If you copied it from the browser or from another app, just before going to Snapchat, the URL is in the clipboard as "Copied".
You can then, tap on the paperclip icon, and when prompted to type the URL, long press on the field (Android) and tap once for iOS, and then you will get the option to "Paste".
This will paste whatever you had copied just before, in this case, the URL.
Faster Ways to Access Recently Copied URLs
Now, Snapchat has gone to a lot to offer the users a great degree of freedom and convenience to add URLs and attach them to your snaps as easy as possible. This is an even faster way than the above.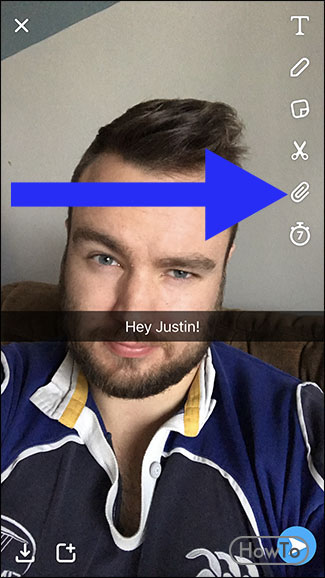 When you are pasting a link, trying to do so in Snapchat, for the first time, it will ask you to grant access to your clipboard.
The "clipboard" is the memory where the recent things you had copied are stored. When you tap "Allow" to the above request, a bubble will appear underneath the "Text Box", the one where you were supposed to type or paste the link.
Then, you will see a link that you had last copied to your clipboard, and you can select it directly from the preview.
If for some case, this bubble does not appear, then it might be disabled. You can then, re-enable this in-app setting (Tap 'Manage' under Additional Services, then 'Permissions,' then tap on 'Clipboard' to enable it).
After typing this link, you can press on the "Go" button to see the preview of the webpage. If you had selected it from the bubble, it will automatically show you the preview on almost whole screen with the "Attach to Snap" at the bottom of the screen.
When you tap on it, your job is done, and now you can send the snap.
TIPS
These links or URLs allow you to showcase your business and advertise to your audience; share a song's link with a picture with your friends and more.
With Snapchat, you can add a URL to snaps and stories and to anything, unlike Instagram.
Using the preview and selecting the link is recommended since you can see which link you are pasting and if that is the correct one.
31 views