How to Add a Credit Card to the Mac
Set up iCloud Keychain to store and sync your username and password across all compatible devices, this includes your Mac laptop and desktop. When you start using it, you will notice that you are asked to use this service for some features such as a new password or storing the credit card information automatically. If you store the credit card details in iCloud Keychain, you will not have to take out the card every time that you use it. Here is how you can turn on the AutoFill feature on your Mac so that you can fill in the forms for online purchase much faster.
Use Safari to Save the Credit Card Number in iOS

In order to do this, you will have to follow the steps given below,
Click on Settings, Safari, and then to AutoFill.
Toggle on the option saying Credit Card for switching it on.
As you enter the details of a new credit card in the purchasing form through Safari, the details will be stored and synced automatically with iCloud Keychain. Here, it is going to be added to the AutoFill option for the connected devices. This is inclusive of the Mac desktops or laptops.
Use AutoFill of Safari to Save Details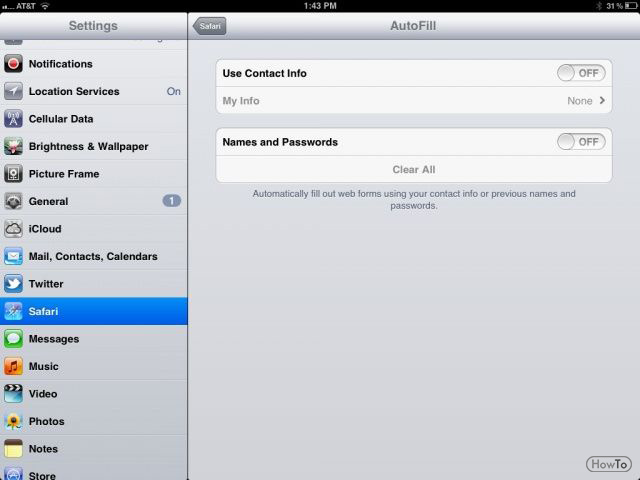 With the help of the AutoFill feature of Safari for saving the credit card details on your Mac.
Go to Safari browser.
Choose Safari from the menu bar, then go to Preference, and ultimately to AutoFill.
You will find the option Credit Cards under the AutoFill Web Form.
Adding Credit Card Details Manually to Safari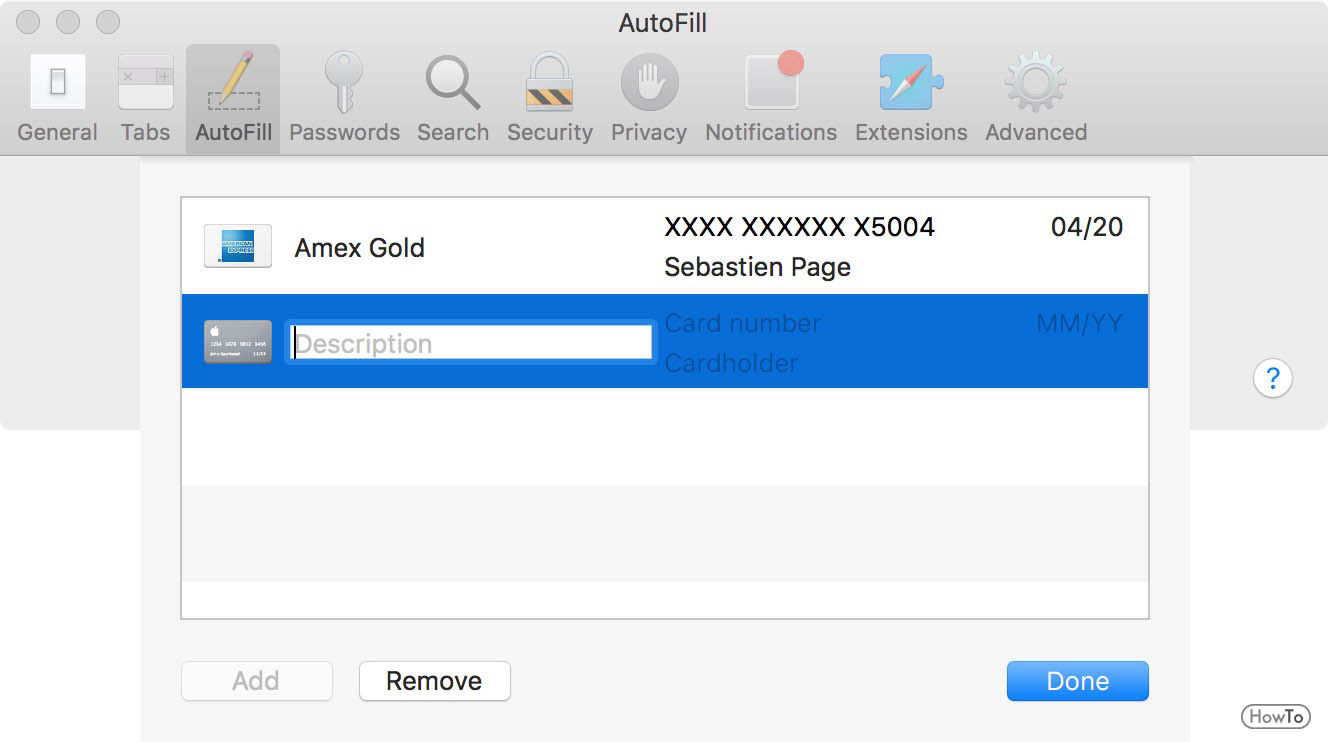 You also have the option of saving the credit card details to AutoFill of Safari on your Mac. For this,
Open your Safari browser.
Go to the option Setting, Safari, and then AutoFill.
Go to AutoFill Web Form and choose the button saying Edit that you will find next to the Credit cards.
Now, click on the add button.
Fill in the name of the cardholder, the number of the credit card, description of the card, and the expiration date correctly.
You should keep in mind that the detail is not going to be accessible on the iOS devices unless you enter the 4-digit password for unlocking your device. This way you can immediately unlock it and there is no limitation on the time. Hence, it becomes easier for you to shop and use the credit card details.
136 views