Getting a gym membership does not only give you countless ways and mediums to work out and get fit, but also several benefits you can enjoy throughout your enrollment. You get to meet friends, maintain a healthy exercise routine to stay healthy, state-of-the-art equipment, experienced coaches to help you on your fitness journey, and more.
However, in today's COVID-19 pandemic, going to the gym is still not a very good idea as the risk of getting the virus is still high. Hitting the gym anytime soon is not yet possible and canceling your fitness membership means a practical decision for now. But how do you get out of this contract legally?
So for any number of reasons, you would not like to go ahead with your Anytime Fitness Membership anymore. In order to look for ways to go about the same, you have to first talk to your local club and inquire. It is nothing too difficult but feels so if you want to have to do on your own, all by yourself. For some reference and help, this article gives a step by step instruction to cancel your Anytime Membership.
Know Your Club Well and Great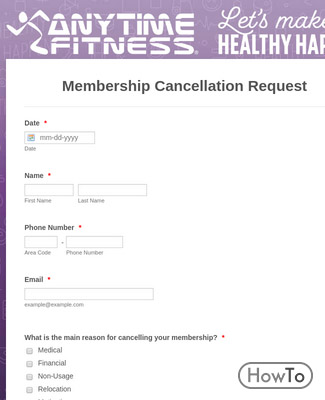 First, remember that Anytime Fitness is a franchise organization, so, each fitness gym may have a different owner and has its own set of membership contracts, cancellations, and requirements. If you lost your contract, you can always contact your home club for a copy. Take note of the acceptable reasons for cancellations and requirements for cancellation. It is always a good idea to read the copy of your contract first before getting in touch with your home Anytime Fitness club.
But if you have just enrolled at Anytime Fitness and it is just within the 7 days cooling off period, you can easily cancel your membership. Simply inform your local Anytime Fitness club within the 7 days before to cancel without obligation.
If you are going through a medical reason or an injury, you can use this as a valid reason to terminate your Anytime Fitness membership provided that you have the proofs. In doing so, you must present a doctor's note or a medical recommendation that restricts you from doing physical or gym activities.
The exact procedure for canceling your membership from Anytime Fitness Club is not generic, to begin with. And, this is a fact. All Anytime Fitness clubs are owned by franchisees and this makes it really difficult. Further, you have to keep in touch with the original gym where you have had the membership form. That is the only place you can get help in this regard, meaning canceling your membership is not a generic method.
A club may have a different owner than the other.
The owner has the right to set up their rules and regulations regarding canceling a membership.
The Anytime Fitness Club is owned by franchisees and there is no single owner.
The terms of cancellation vary from club to club.
The respective owner has the sole authority over the accepted reasons or no cancellation policy.
Approach Your Club to Cancel Your Membership

If you wish to approach your club to cancel your membership, do so at the club that you obtained your membership form. Where can you find your terms of the contract and the reasons for canceling it?
You can find the same in your contract, online or offline. This can be difficult if you have lost your contract, in an offline case. If you have an online membership, you can find so in your account.
In either case, having an offline contract is useful. Thus, even before looking into methods on how to cancel your membership, look for your "own" club. Your "own" club will give you the actual instructions on how to do it, or where to get it, and so forth.
The owner will have the sole responsibility or authority to set the reasons or accepted reasons for the same.
Keep Your Documentation All the Time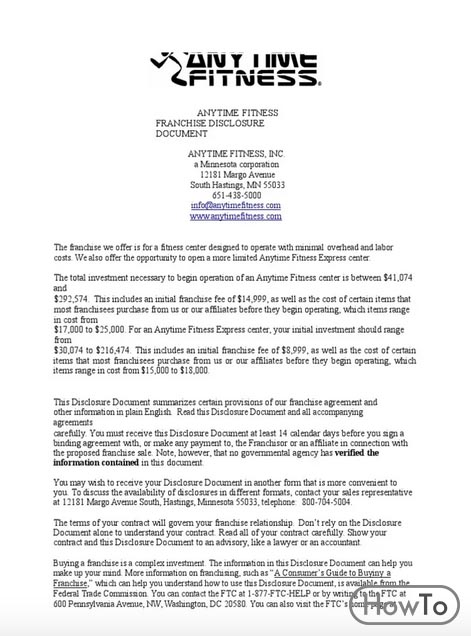 It is important to keep all the documentation that you receive or had had with your club. Despite being called Anytime Fitness, the documents you get will vary from one place to another. The offline transactions, the return receipts, any contract papers, and any mode of communication that you receive must be kept. You will not realize till the moment, something might be of importance.
All your membership, plans and transactions should be tracked. This will be useful when you are trying to cancel your membership.
Even, in the case of legal action, this mode of communication should be useful. If you choose to write letters, sent through the US Post Office, keep copies of them for future reference.
If the communication was done via emails, they can be tracked on both ends with the time, date, and everything stamped to them.
Maintain a Record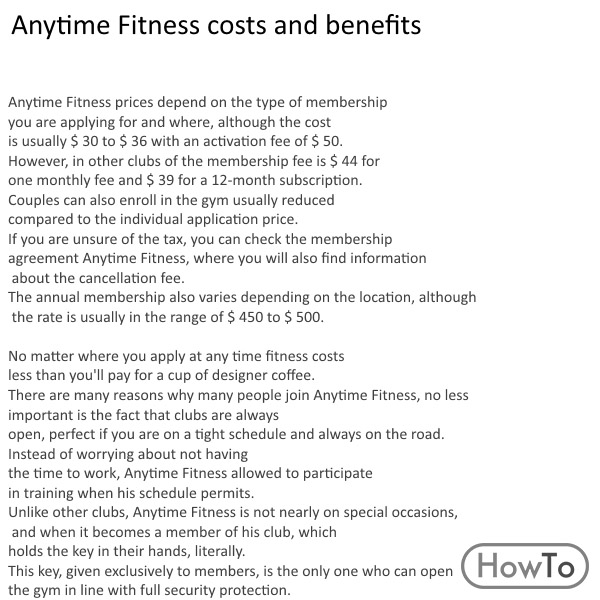 Now, what about personal queries and meetings? Try to keep and maintain a record of the conversations, either record them, write them in your journal, the date, time, and details of the conversation. These will be of use in trying to approach them to cancel your Anytime Fitness membership.
Keep track of all conversations with your club.
Always have the offline documents until your tenure has finished.
Keep the emails and do not delete them.
Record any conversation with the club, write the details for reference.
Read the Anytime Fitness Statement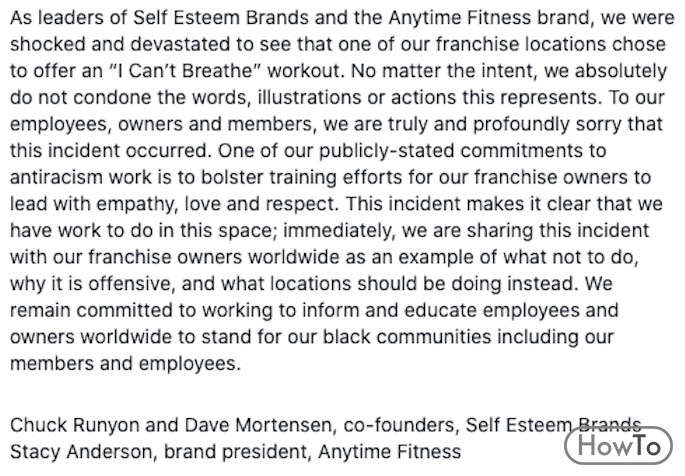 If you go to their site, you can find a big heading titled "I want to cancel my membership". It states that each club s independently owned and operated. This means that they have their own individual cancellation policies. It has been written that your Membership Agreement will have the instructions on how to cancel this club membership that you currently have. It is written that you can do so by using the Club Locator, to locate your specific club and then approach them regarding your concern.
There is no online medium for going through the cancellation as easy as one-two-three.
The generic medium does not exist and you have to take care.
The clubs are operated individually by different companies behind the curtain.
The club owners will have their own cancellation policies.
As a member, you must take care of it before you have enrolled.
If you see that there is not a clear cancellation policy, you might choose not to enroll in the first place.
Read Membership Agreement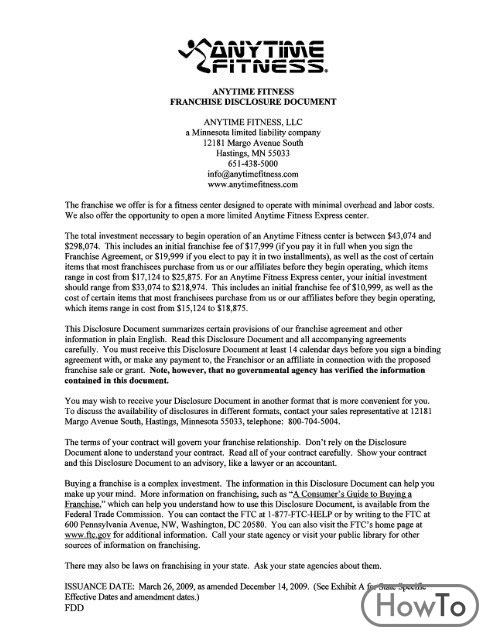 Often the Membership Agreement has everything you need to know. You will receive it when you are applying for membership in the first place.
To plan ahead of time, be vigilant of the terms and conditions. Some might have different modes of cancellation, and some might have minimum terms.
In any case, the membership agreement is planned in a way to lure the customers not to cancel their membership as per business rules.
If you are planning to cancel your membership, pay attention to all these things. Talk to other members and know for sure.
TIPS
Ask out your concern beforehand. This will help you cancel your Anytime Fitness membership without much hassle since you will have a clear idea about what it could happen.
You may pay a cancellation fee
If your Anytime Fitness membership has not expired yet and you realized that Anytime Fitness is not for you, you may need to pay a cancellation fee. Again, the fee depends on your membership terms and conditions with your local Anytime Fitness Club. You must also settle unpaid dues before you can arrange a cancellation. If you do not have outstanding dues, you just need to fill out once the outstanding balance is paid, fill out the cancellation form.
Other valid reasons that you can cancel your Anytime Fitness Membership
Another reason for cancellation without obligation is if you are joining the military. Contact your local Anytime Fitness club for the set of documents and requirements.
Another exemption of canceling your Anytime Fitness membership without obligation is if you are on a mission trip.
Final takeaway
If you want to have your membership canceled immediately, it is best to go to the gym where you are originally enrolled. It will only take a couple of minutes for the gym membership cancellation to be completed. Make sure to secure a copy of your Anytime Fitness membership cancellation form with the gym employee's signature as proof. This will save you from the hassle of incorrect charges should you decide to go enroll again in the future.
Source: