PNG is short form for Portable Network Graphics. This is a file format by which image compression is gained. It helps replace graphics interchange format as well, which is a commonly used file format in the internet today. There are certain benefits of the PNG format that makes it one of the preferred file formats for transferring image related files and storage of the same.
Creating a PNG image
With the help of online software, it is possible to create PNG image files. Pixlr is one such software that helps to customize image formats easily. Here is the official website: https://pixlr.com/ The steps to follow in creating a PNG image on this software platform are:
Users can log onto Pixlr since it can be easily loaded in the web browser on a PC and worked upon with the simplicity of Paint, the Microsoft software or Photoshop.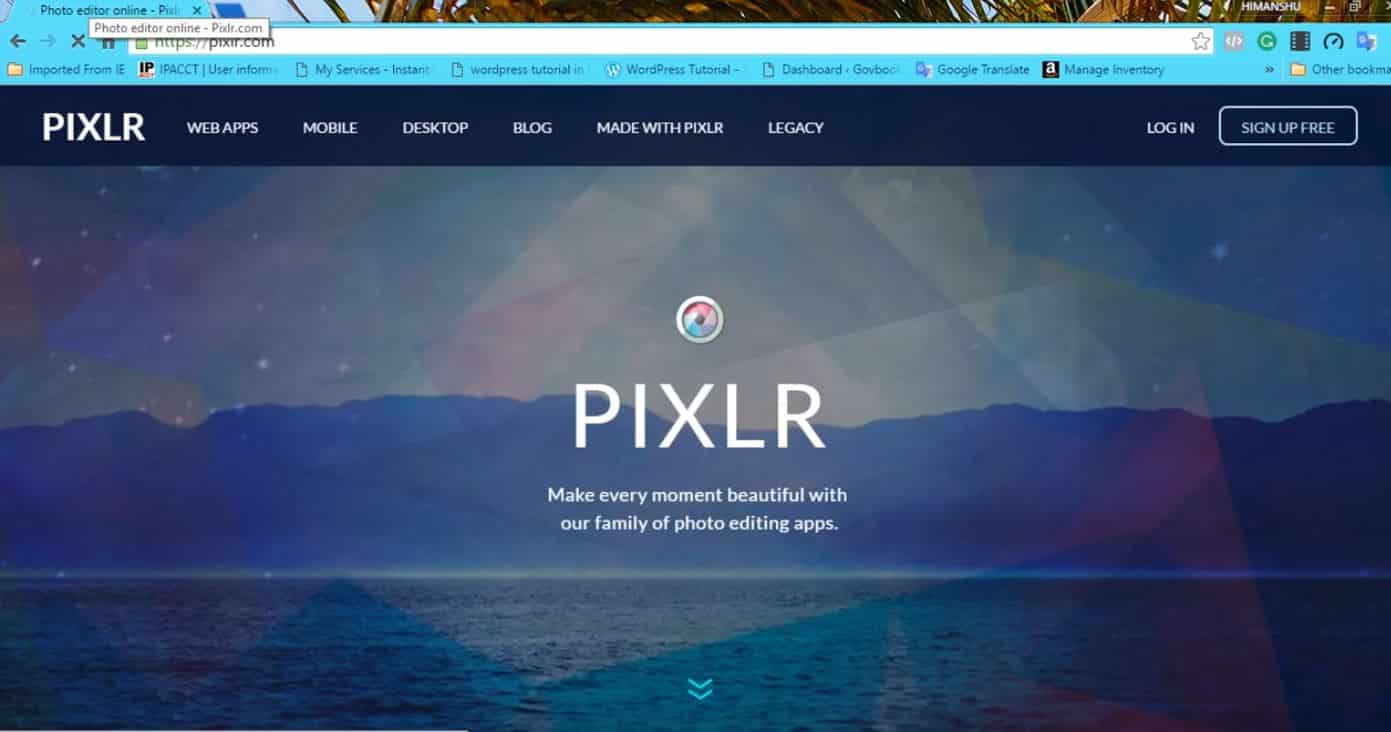 In order to create a new PNG image file, the editor software needs to be downloaded that is obtained on the official website of Pixlr.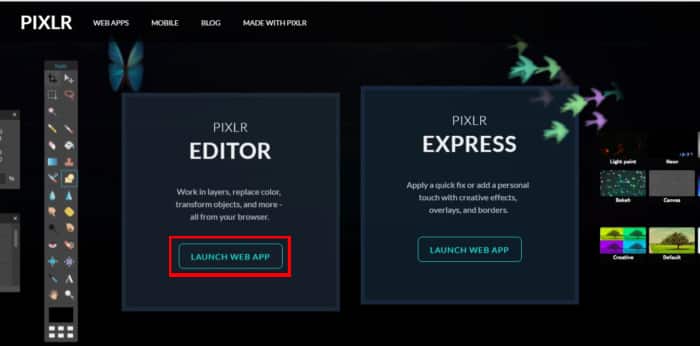 Once the editor software is successfully downloaded, upon opening the same there is the option to create a new image; there are advanced tools for editing as well.
Before beginning to create a PNG file, a user should check the option of Transparent; there are naming and size options to opt for.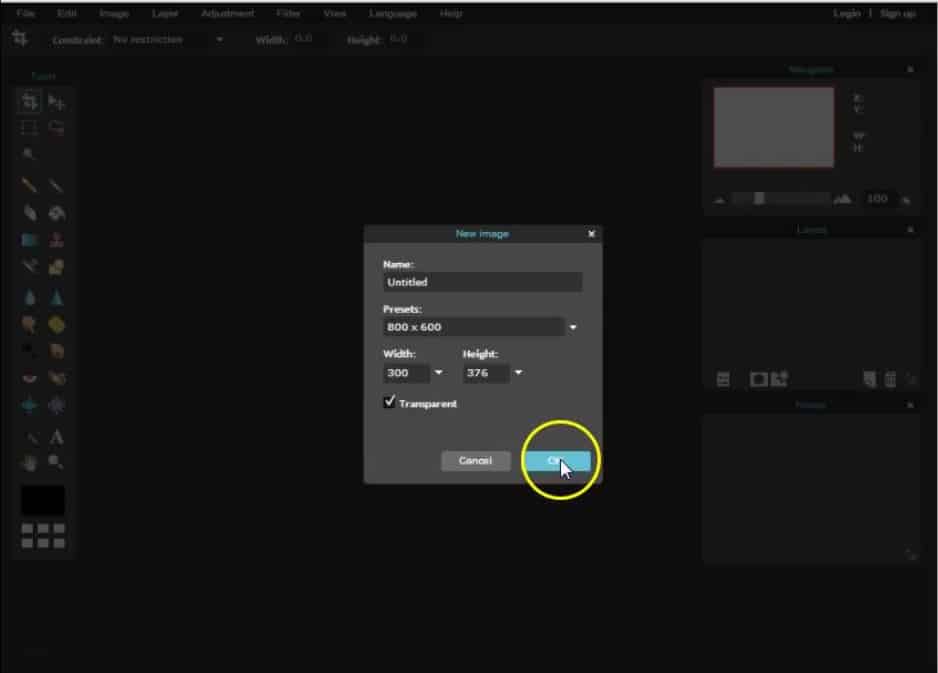 Pixlr Editor has several tools to experiment with; one can draw whatever they want and experiment with the tools in different ways.
On the upper tab of the software there are options to Save the Filein different formats.
Creating PNG files in your computer
Pixlr is not the only way to create PNG files. PCs also offer this option of file format for saving different image files. If you already have an existing image file, you can opt for saving it in PNG file format as per the steps mentioned below.
When you have an existing image file, opt to open the file through any compatible software platform.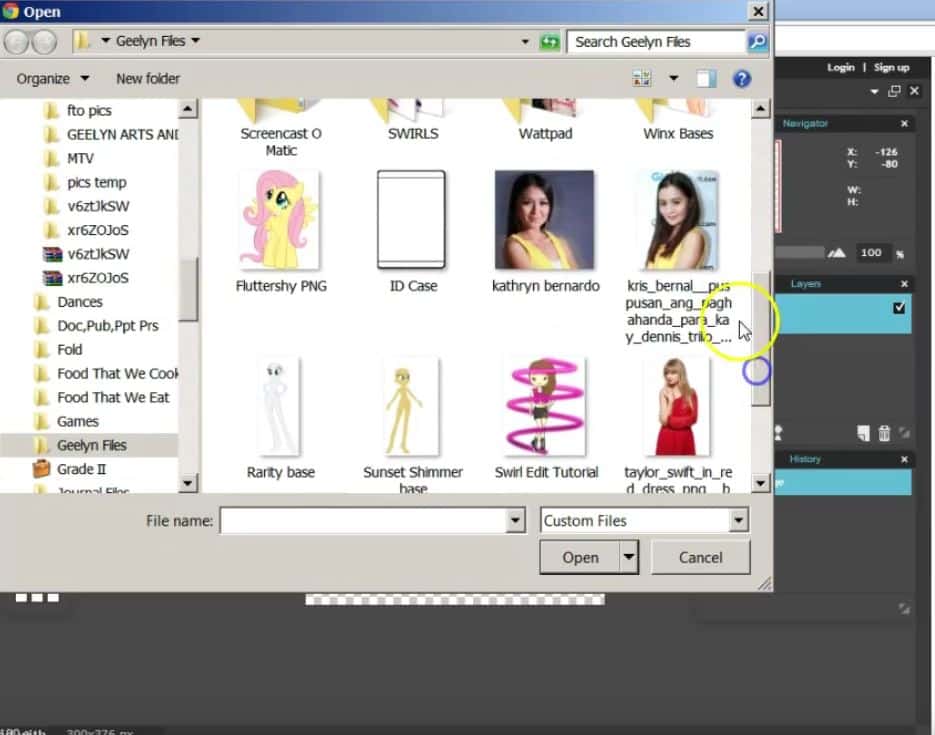 Opt to add a new layer; this can be done by un-checking the default layer and double clicking on the lock option.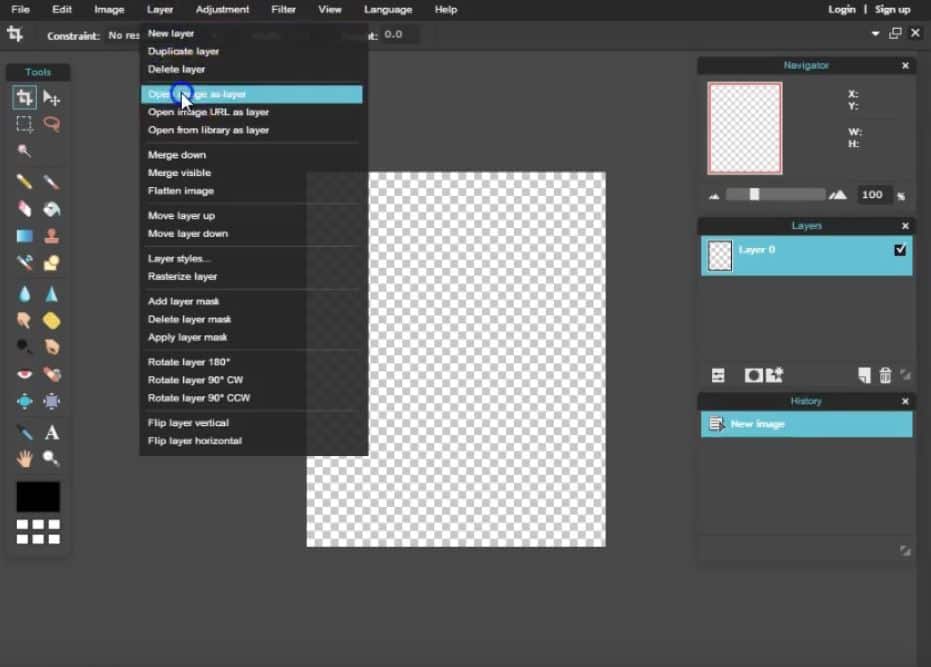 The Layer tab can be found on top where you can click and choose to add a new layer.
Wand or lasso tool is another feature that most image editing software has on PCs; select an area on your image and delete the same.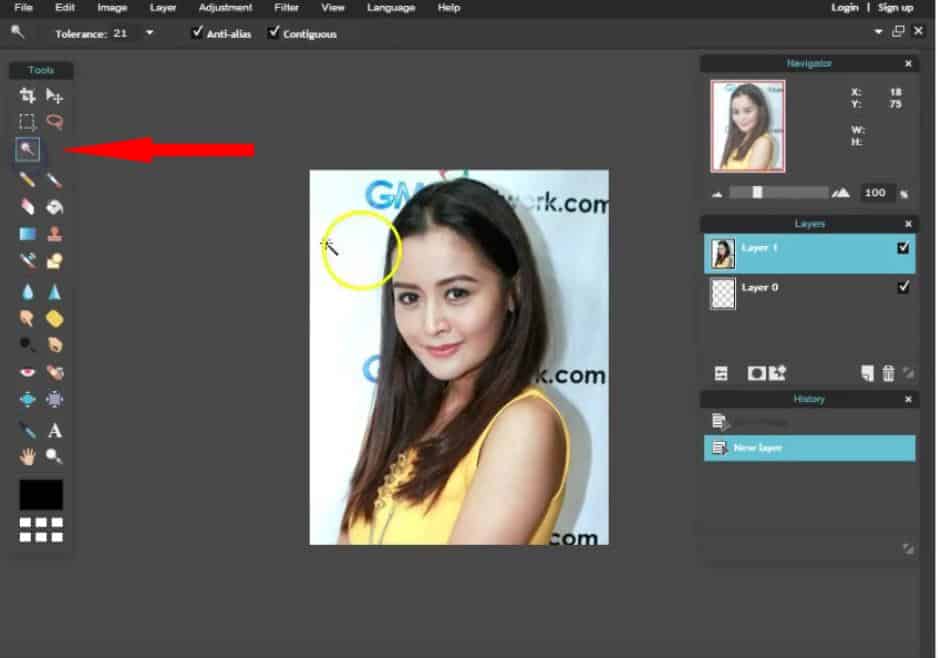 Once these changes are made, opt to save the file as PNG format.
Image editing of PNG files
There are several benefits when you have image files in PNG that need to be edited in terms of certain features. The different editing possibilities of PNG files are:
48 bit true color as well as 16 bit grayscale is supported by PNG files and re saving in such aspects does not affect image quality which is unlike JPEG file formats.
PNG is a file format that is unlike TIFF and PNG files are readable by any application that supports PNG.
JPEG files, when compressed, leads to losses in picture quality and color features; in that case PNG file format is a better choice as it preserves the original quality of the images.
PNG is known to support palette based, grayscale and true color based images; even in case of compressing image files, PNG files retain the original quality by mixing up image types.
Creating PNG files with online converter tools
Besides using Pixlr editor, there are other online tools that a user can opt for when they wish to create a PNG file from an existing image file:
Online image converters allow files to be added from PC or from Google Drive.
There are options to choose the quality settings of the files such as size, color.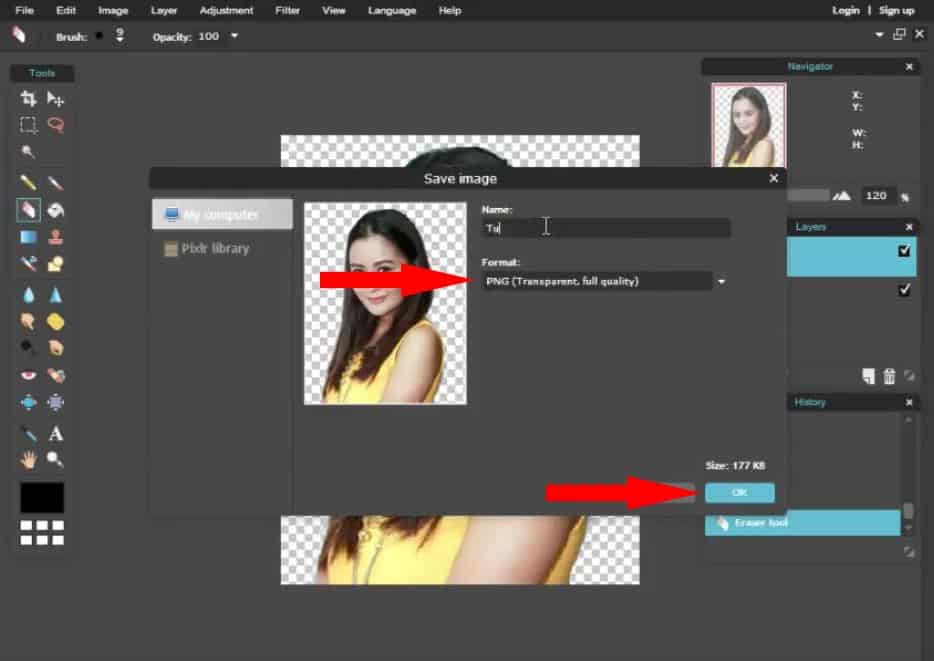 Online image converter will allow a user to choose image editing aspects such as whether they wish to enhance the features, crop the file pixels, remove background colors or effects.
Once these inputs are provided, users simply need to press on Convert button to get PNG file generated from the image file added.
What PNG file format offers
Features of this file format are the following:
PNG format is a file format that is patent free, unlike GIF files where its usage requires handling licenses.
PNG file provides compression of the files and image quality is not compromised at the same time; all information regarding an image can be restored when the file is decompressed.
PNG file format becomes an option when JPEG format leads to losses in image quality as well as file size.
PNG provides greater compression than GIF format and is simpler to use than TIFF format.
Windows image files are usually BMP that are large file sizes, GIF can be an alternative but PNG is an even better choice.
For those who are looking to save image files in compressed format and save the original file features at the same time will want to opt for PNG file format. There are several features that PNG files offer.
Features of PNG files
In such a file format the degree of transparency as well as opacity aspects can be controlled.
Interlacing of images is supported and developed faster compared to GIF formats.
Gamma correction helps to tune image color, brightness as per display requirements.
Palette, gray scale formatting and true color aspects can also be saved in PNG files as in GIF files.
There are certain limitations of the PNG file format such as animation which cannot be supported by this file format for multiple images cannot be saved in it. However extensible PNG files are variants of this format that can be created with the help of specialized software packages that include images that are scriptable as well as multiple. PNG is a preferred file format when you are creating iconic graphics, storing text or line drawings. It comes of use for storing JPEG files in smaller file sizes as well as compressing BMP file formats and preserving image quality of the same. With Windows and Mac it is possible to save image files in PNG file format while online editing tools can help to create and convert images easily to this format.
122 views