Are you aiming to develop yourself as a future leader in the United States of America? In addition, is military leadership your dream? Then you have to get into West Point, the military college in the USA.
What is West Point?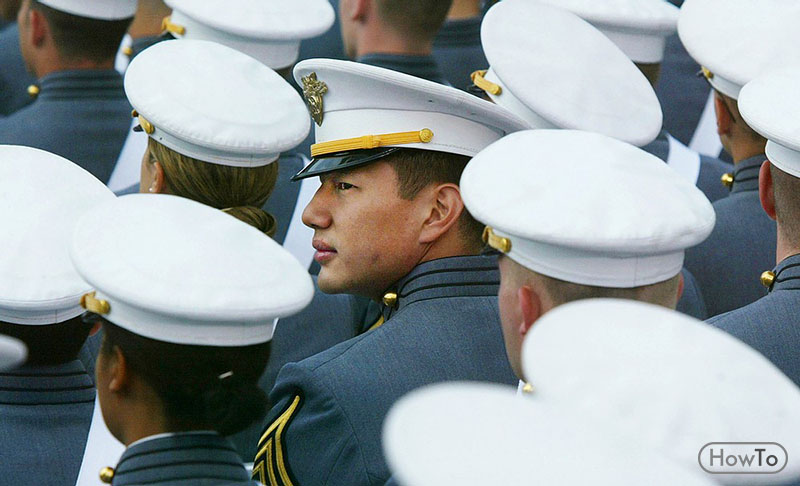 West Point is the military academy of the United States of America. It trains young graduates to become leaders of tomorrow. In addition, it teaches commissioned officers army ethics and values. In other words, the college gives young minds the opportunity to train in physical and mental toughness. Situated in New York, West Point every year attracts the brightest of students from the entire country. With an average of 14000 applications for 1000 seats, it is today one of the most premier colleges in the country.
West Point has many unique features. For instance, it is the marquee college in the country and perhaps the world to develop leaders with physical valor and mental toughness.
The college graduates students with the rank of 2nd lieutenant after 47 months of rigorous physical and scholarly training. The students here learn to excel not only academically but also in military valor.
West Point is a military college in the USA. It trains leaders of tomorrow. The candidates joining this college are trained for leadership roles in the military and beyond.
On average the college receives 14000 applicants for 1000 seats annually. A candidate graduates from this college as a 2nd
Candidates go through a 47-month rigorous course to qualify as military leaders.
Where is West Point Located?
West Point military college is located in the city of West Point in New York. The exact location is approximately 50 miles from the city of New York on the Hudson River.
West Point military college is located in the city of West Point in New York.
It is 50 miles from New York City. The college is situated on the banks of the Hudson River.
What does West Point Teach?
West Point produces leaders of tomorrow in the field of military and beyond. Therefore, the college claims to train athletes and scholars. The training of the candidates can be broadly divided into 4 categories. In combination, they express the overall development of the candidate.
Character Development
With 'Duty, Honor and Country' as its motto, West Point gives great emphasis to character building. The college inculcates the army's values into the students. In other words, it teaches them the importance of the ideals of the American military, namely loyalty, respect, courage.
Academics
West Point has an undergraduate academic curriculum. This includes both physical sciences as well as social sciences. It encourages students to think out of the box to solve interpersonal issues and at the same time use technology effectively.
Military Training
West Point gives training in military leadership. Therefore, it imparts training in military ethics and its core values. In addition, candidates undergo the physical vigor of becoming leaders in army and defense forces.
Physical Development
This part of the training focuses on the physical requirements of a military leader. Therefore, the college claims all its candidates apart from everything else as athletes. West Point fosters fighting spirit along with physical fitness. Sport is a key element in the graduation process here.
What are the Requirements to Get into West Point?
The process to select the right candidates for admission into the West Point military college is very rigorous. In other words, it is very demanding both physically as well as mentally on applicants. Firstly, you must be a citizen of the United States of America with an age between 17 to 23 years. In addition, the candidate should be unmarried, not pregnant, or under no legal obligation to support children. The candidates applying for this college must also have above-average SAT and ACT scores. Finally, education in 4 years of English, algebra, geometry, and trigonometry is required. Apart from this 2-year course in a foreign language, science, and a year of education in American history is also a necessity.
West Point follows a very vigorous admission process. Candidates have to be physically and mentally very tough.
In addition, they should be good in academics and be physically active. Students must be citizens of the USA.
They must not be younger than 17 years and no older than 23 years in age. Married or pregnant candidates are disqualified.
In addition, they cannot be carrying any obligation to support children. Above-average scores in SAT and ACT are a must.
4-year course in English at High School is a must. Candidates should also have studied a minimum of 1 year of American History.
You should have spoken and written knowledge of at least 1 foreign language. Finally, applicants should be physically very active. In other words, they must be excellent athletes.
Finally, Some Tips to Get into West Point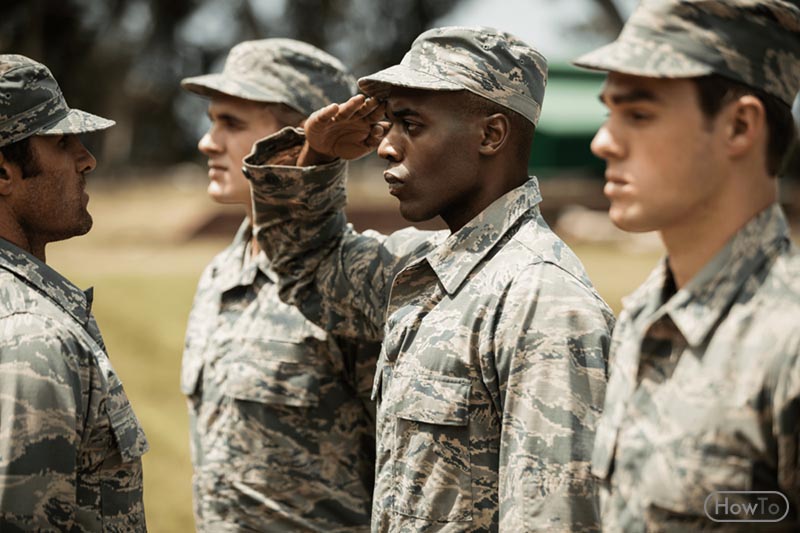 Qualifying for a seat at West Point is a dream for many of the brightest young students who come out of High School in the United States of America. The competition to become a cadet here is immense and to make the cut there is more than just luck that you need to depend upon. In other words, to get admission to West Point you have to be extremely skillful and intelligent. In addition, be prepared to go through the rigors of becoming a leader. To get a head start over others in the race to join this world-class military college, there are few tips you must follow. These are suggestions handed down from veterans who have passed out from this college and have made outstanding contributions to American military history.
1. Use the Correct Lingo
People who decide your fate look for the right attitude. Therefore, be well versed with the lingo used there. For instance, always remember a candidate is not admitted to the college, rather he or she is appointed. Further, the student is not a student but a candidate in the college. The counselors who facilitate the processes for appointment in this college are impressed if the right lingo is used by the applicant.
2. Take Tests with Diligence
Since the SAT and ACT scores have to be above-average it is important you focus all the energy at your disposal to work towards increasing your math and verbal scores.
3. Apply at the Right Time
Dreaming early to West Point in middle school is not unusual for young students. The only problem is that to apply at this stage is not a great idea. In addition, waiting to finish high school before applying to become a candidate could be a bit late. Therefore, it is important to know that the right time to start the process of attempting to join this elite college is sometime during the second semester.
4. The Candidate Questionnaire
While filling the candidate questionnaire there is no scope to go back and review your inputs. Therefore, make sure you have all the relevant documents like your SAT and the GPA scores in hand before you sit down to fill the questionnaire.
5. Build Good Relations with Your Teachers
The West Point requires recommendations from teachers at school. Therefore, you must build a good relationship with them, or else they could spoil your chances.
6. Learn Leadership Qualities Early
The admission committee at West Point looks for leadership qualities in the candidates. After all, they have to prepare you to become leaders in the military and other fields. Therefore, you must start investing in preparing yourself for leadership roles early in life. For instance, experience as a leader within your community or school peers will help you immensely in facing the screening process.
7. Fitness
West Point pays a lot of attention to the physical fitness of candidates. For instance, every student here is an athlete. Therefore, you must always stay physically active. Invest a lot of time in improving your physical fitness level.
What GPA do you need to get into West Point?
To have the best shot of getting in, you should aim for the 75th percentile, with a 1360 SAT or a 30 ACT. You should also have a 3.9 GPA or higher. If your GPA is lower than this, you need to compensate with a higher SAT/ACT score.
How do you qualify for West Point?
All are required to be U.S. citizens and between 17 and 23 years old. West Point cadets must be unmarried, not pregnant, and not under obligation to support any children. Above-average high school or college academic records, and good scores on either the ACT or SAT tests are also expected.
Is it hard to get into West Point?
Admissions Overview

West Point admissions is extremely selective with an acceptance rate of 12%. Students that get into West Point have an average SAT score between 1160-1380 or an average ACT score of 25-30. The regular admissions application deadline for West Point is January 31.
How much does it cost to go to West Point?
There is no tuition to attend. Students (Cadets) accepted into West Point are members of the U.S Army, and each Cadet receives an annual salary, room, board, medical and dental care.
What happens if you flunk out of West Point?
Bottom line – if you flunk out your first or second year – you will have attended USAFA Junior College, and you can take the credits you did earn and head to wherever it is you want to go next and finish your degree.
Do West Point students get paid?
Each cadet, regardless of prior service or class, receives base pay according to current military pay tables (currently $1,087.80). In January of 2019, cadets may see an increase in their base pay if there is an approved pay raise across the military.
Can you be married and go to West Point?
Andrea Hamburger, a West Point spokeswoman, said all four of the nation's military academies prohibit cadets from marrying while they are enrolled, but female cadets are allowed to take medical leaves if they become pregnant. Military officials say marriage between cadets could lead to charges of favoritism.
Do you call a cadet sir?
All cadre and cadet officers are addressed as "SIR"/"MA'AM". As a general rule, "Sir"/"Ma'am" is used in speaking either officially or socially to any senior. The word is repeated with each complete statement.
What do you call a student at West Point?
The United States Military Academy at West Point (also known as West Point, USMA, Army (athletic teams)) is a university that teaches students to become officers in the US Army. Students are called "cadets" and are subject to military rules while studying subjects like engineering and military science for four years.
What is the hardest military college to get into?
Prestigious academics, a world-renowned military education and a campus that doubles as a gorgeous tourist destination make the U.S. Military Academy (also known as West Point) one of the most difficult schools to get into.
Can you have tattoos at West Point?
Tattoos are allowed at all three service academies, as long as they are in good taste. And to ensure that students do not add any tattoos while they attend West Point, with enrollment comes the requisite photo shoot.
Can West Point cadets have cell phones?
et a telephone calling card or 800 number for your cadet. Cell phones are normally allowed once the academic year begins, but this may vary by company. Cell phone reception at the Academy is spotty at best. You can also call the Central Guard which is open 24 hours a day at (845) 938-3030 or (845) 938-2555.
Can I bring my phone to West Point?
Cadets are allowed to carry phones, but may not use them while in formation or marching, Christopher Kasker, the West Point public affairs director told the Daily News.
Can you bring a computer to West Point?
West Point has been in the vanguard universities in adopting computers and technology into all aspects of education and cadet development. West Point was one of the first schools to require every student to own a personal computer. In 1986, the USMA class of 1990 was the first class to be issued a personal computer.
Do West Point Cadets get weekends off?
mvt93. 1) No, there are no classes on the weekends/holidays at least for most people. You get a few days off for Thanksgiving, about 2 weeks for Christmas, about week for Spring Break and at least 2 weeks off in the summer.
Can you drop out of West Point?
It's not unusual for cadets to drop out of West Point, an institution known for its rigorous academic and physical demands. But the window for dropping out without the potential for a penalty is in the first two years. Dropouts are rare after that point.
What is the age limit for West Point?
Candidates must meet the following basic eligibility requirements: Be at least 17 but not older than 22 on July 1 of the year they enter West Point. Be a U.S. Citizen. Not be married.
What breaks do you get at West Point?
Cadet Leave

That said all cadets will receive Christmas, spring, and summer leave, along with the four-day Thanksgiving break. Christmas leave is normally two weeks in length following the completion of first semester final examinations. Spring leave is about 10 days, including the weekends.