How to Get More Followers on Instagram
Notice
: Undefined variable: new_content in
/home/howto/public_html/wp-content/themes/puma_theme/content-single.php
on line
14
Create an Elaborate Instagram Strategy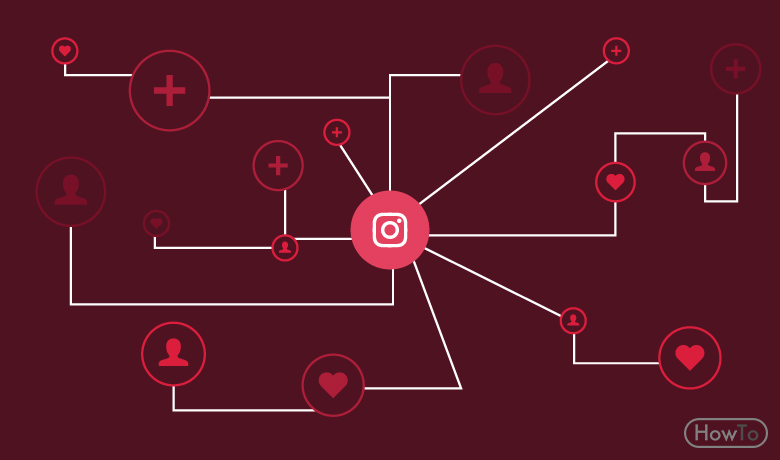 Like any other business growth tool, using social media requires a well-structured strategy with clearly defined goals. Without proper growth and Instagram marketing plans, you can end up wasting money and resources.
Therefore, using Instagram as one of your marketing avenues should be consistent with the overall business strategy and well as your primary business goals.
In this context, the most critical question is, "Why would you need a massive following on Instagram?"  Whether you want to increase brand awareness, drive traffic to your site, or increase product sales, having an elaborate marketing plan can pay off almost immediately.
Create a Compelling Bio
When you're getting set for massive following and faster achievement of your business goals, the bio section is a critical section to focus on.
View your bio as a landing page where most, if not all, of your Instagram visitors would want to rest on for a while and learn more about you or your business.
However, this section is always overlooked by most amateur Instagramers.  Isn't that a terrible mistake? Of course, it is. If you're a victim, then you must have been lucky to land on this page. Let's walk you down the hacks.
Ensure you add your niche, job title, and a short, attention-grabbing description of your missions, intentions, and perhaps goals.
Use bullet points to format and make your bio clear and reader-friendly
Make catchy and optimized headlines to arrest the attention of your audience.
Create a sizzling brand story and emphasize on why they should follow you.
Add links to your website and social media platforms
End with a call to action
Optimize your bio
Change your bio at least weekly and use clickable links
With the above tips, you should now revamp your bio and create a powerful one. With that done, your chances of attracting and retaining a massive following are unlimited.
Define and Analyze your Target Audience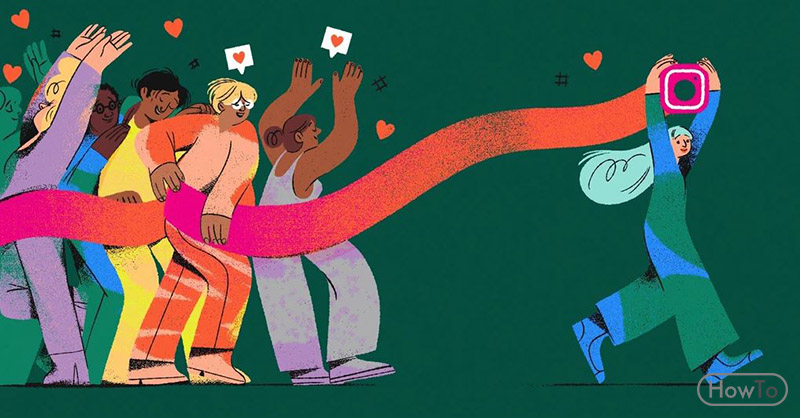 Narrowing down to a particular group of audiences in your niche helps to reach out to your most appropriate audience and gain their trust.
Below are some of the questions that you should be having in mind before creating  targeting ads.
Where do they live: This helps you to target a specific geographic area with a large number of audience.
What's their average age: This helps to create more relevant ads that reflect what they would most likely want to hear from you.
What do they do for a living: Knowing what your audience does for a living helps to identify their interests.
When and how they use to interact with Instagram: This question is more than crucial in determining when to post and engage with a large crowd of followers.
What's their pain: Knowing the pain of your audience helps to craft content that offers a solution to your audience's plight. Providing content that provides value to your audience is key to getting an enormous number of followers on Instagram. Also, it makes your account more authoritative.
Having the questions above in mind helps to craft content that resonates well with your audience and also goes a long way in winning you a massive following.
Create a Killer Content
Instagram being a social platform, many people use it for different purposes. Others take it as a source of entertainment, a news site, while others find it a great place to create connections, learn, and grow a business. Perhaps this is what makes a difference from one business success to another.
Now, after going through your bio, your feed is the place most guests would spend a bit of time to interact with your content. Isn't this an opportunity to convert then to followers and subscribers after a while? Of course, it is.
Unknown to many, content plays an integral role in maintaining your audience and even winning a new one.
Most of your Instagram followers would follow you because of the type of contentment that they anticipate from you in the future.  After all, content is king.
In addition to outstanding content quality, consistency is of much gravity when you're looking to create your brand aesthetics.
Therefore, be consistent in the type of posts, color, tone, or voice, posting time, and intervals. If the content is king, consistency is queen!
Craft descriptive captions
Images are worth tons of words. But it's almost impossible to skip all the words. Most of the media outlets and large global brands such as NatGeo and National geographic got it right.
They use a mix of images and descriptions on their Instagram posts that make their content less straining and more engaging. And as a result, they enjoy tens of millions of followers across the globe.
This scenario showcases how creative and descriptive content can be such a driving force towards achieving your set business goals.
If you haven't started yet, this is one of the hacks that can get you real followers, within a shorter period than expected. Even if it gets weird at first, you shouldn't worry a lot as you'll perfect out with time.
Promote Your Brand Across Other Platforms
The power of cross-promoting your Instagram account across other popular platforms such as Facebook, Twitter, and Pinterest is invaluable.
If at all, you're aiming at gaining an avalanche of followers on Instagram, then this is some of the major avenues to direct your efforts.
Anytime you post on other social media such as Facebook, always add a link and remind your audience to follow you to Instagram for more fantastic content.
In addition to that, you can also request your followers on Facebook to follow you to Instagram and also ask their friends to follow you too.
By popularizing your brand on other social platforms and reminding fans also to follow you on Instagram, you're sure to achieve a massive list of followers within a shorter time.
Get Creative When It Comes To Hashtagging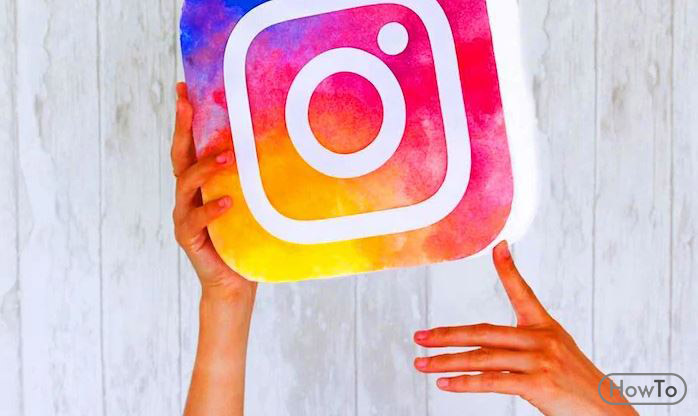 The use of hashtags is one of the sure strategies to boost engagements with your audience on Instagram. They make your stories discoverable to people Instagram users searching for content related to your products, brand, or industry.
Even if you want to create your dedicated hashtags and promote them to increase engagement or just want to use them in telling part of your story, always think beyond one-word hashtags.
Instead, you can use a mix of prominent one-word hashtags and long-tail tags. Besides that, don't be too boring with your hashtags. Make them sassy, funny, ironical, and outrageous. After all, who needs to be bored? Nobody.
Use your Instagram Nametag
Using Instagram nametag is one of the best ways to promote your account offline. With this scannable code, users can follow you instantly.
Moreover, it offers a practical and effortless way of promoting your Instagram account offline using offline materials such as Signage, packing slips, and product packaging.
A nametag is also handy in getting real-time followers when you go to networking events and perhaps during conferences. It's pretty fast and easy to use. Your followers only need to scan the code to follow you instantly.
Boost Your Engagements With Your Audience
Engaging with your audience on Instagram and other platforms is yet another reliable way of winning a significant following on Instagram.
By being available to respond to your followers promptly makes your audience feel valued and cared for. As a result, they would even persuade their significant others to follow you too in return for the favor.
However, busy you may seem to be, always try as much as you can to respond to your followers' comments and mentions.
Even though it might seem a bit overwhelming when your list grows exponentially, this strategy is timeless and pays off almost instantly.
Participate In Popular Discussion In Your Niche
Knowing how to spark a discussion and also participate in other discussions is one of the skills that define a successful Instagram personality.
When there are popular discussions ongoing in your niche, you should take that opportunity to showcase your expertise by contributing to the discussion.
Doing so will make some of the participants look at your profile and follow your Instagram account to keep in touch.
Reach Out For An Influencer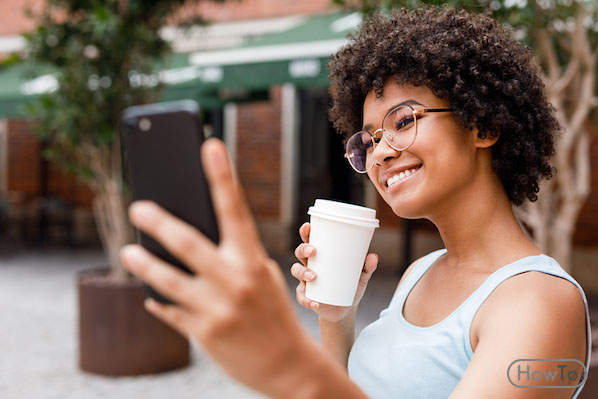 Influencer marketing is another popularly used strategy when it comes to ways of getting more followers on Instagram.
In this strategy, an influencer makes a shout out for you using pieces of content that are structured to compel their followers to follow your account.
When a popular personality makes a shout out for you, you're likely to get an enormous number of followers. And that's why most influencers are pricey.
If you intend to use this strategy, you should take your time and identify a genuine influencer to avoid falling into the trap of getting fake followers.
Wrap up
Whether you're looking to improve your brand awareness, boost your product sales, or want to drive traffic to your blog or website, the above-discussed strategies are proven to pay almost immediately.
How do you get more followers on Instagram for free?
What is the best time to post on Instagram?
On average, the best time to post on Instagram is between 10 AM and 3 PM CDT. However, the level of engagement you get can change dramatically depending on what day of the week you post. The best days to post on Instagram are Wednesday throughout the day, but particularly around 11 AM, and Friday from 10 AM to 11 AM.
Should I post everyday on Instagram?
What's the worst time to post on Instagram?
It's generally recommended to post at least once per day, and no more than 3 times per day, on Instagram.
How many Instagram followers do you need to get paid?
Peak Instagram Hours

Put thought into when users are most likely to be on their phones. Try posting between 11AM and 1PM, when many people may be taking a lunch break and scrolling through Instagram, or after work hours in the evening.
Can Instagram pay you?
While the number of followers you have can be anywhere from 1,000 to 1 million to make money from Instagram, one thing that is constant is high engagement rates. There's no point in posting content on Instagram if your followers aren't seeing or interacting with it.
How much money does 10k Instagram followers make?
FAQ: Make money on Instagram

Yes, definitely. You can get paid on Instagram in the following ways: Creating sponsored posts for brands that want to get in front of your audience. Becoming an affiliate and making a commission selling other brands' products.
Is 1000 followers on Instagram a lot?
2) Instagram influencers with under 10,000 followers can make, on average, $88.00 per post. Those with under 100,000 followers average $200.00 per post, but these numbers often vary account to account. Most accounts in this level are instead, gifted with free products or discounts for posting.
How many likes Should I get with 5000 followers?
The follower ratio matters most when you have between 1,000 to 1,500 followers. The logic behind this is simple. For a personal Instagram account, the average number of followers is 150, and the idea of having a private account is to bond with friends and family.
Does liking post get followers?
1% of your 5,000 followers translates to approximately 50 Likes. On top of this, your photos need be interesting and appealing to your followers. If not, then it's not surprising if you're getting less than 50 Likes for each photo.
How many followers a day is good on Instagram?
Like A Bunch Of Photos: A quick way to get followers is to start liking photos. Start with photos that are related to your posts. Once you start liking other people's photos, a lot of people will start following you back. Another way to quickly get followers is to search for the most popular tags and start liking them.
How do I get 100 followers a day?
As your account starts to grow and you continue to gain more followers try adding in more posts, such as one more afternoon post per day. Here is a great formula that will help you determine how many posts you should really be creating per day: 1-1000 followers, 1-2 posts a day.
Can you buy real instagram followers?
So here's their step by step plan:
Optimize your Instagram profile for maximum engagement-Pretty basic stuff here.
Find at least 30 strategic hashtags – They recommend a few things here.
Decide how much content you're going to publish.
Locate your target users. –
Engage with your community. –
How do you celebrate 10K followers?
Yes, you can buy Instagram followers. There are plenty of cheap services available that allow you to buy 1,000 followers for as little as $10 USD. But you're only paying for a number. Many of those followers are either bots or inactive accounts, which means they'll never engage with your posts.