Notice
: Undefined variable: new_content in
/home/howto/public_html/wp-content/themes/puma_theme/content-single.php
on line
14
What if you were working on a project that you do not wish to share publicly? In addition, in case you wanted to create a separate network and connect with selected people, what you do is to create a Virtual Private Network from a public network connection. Even though this gives privacy it is not advisable to keep the VPN on always.
What is a VPN?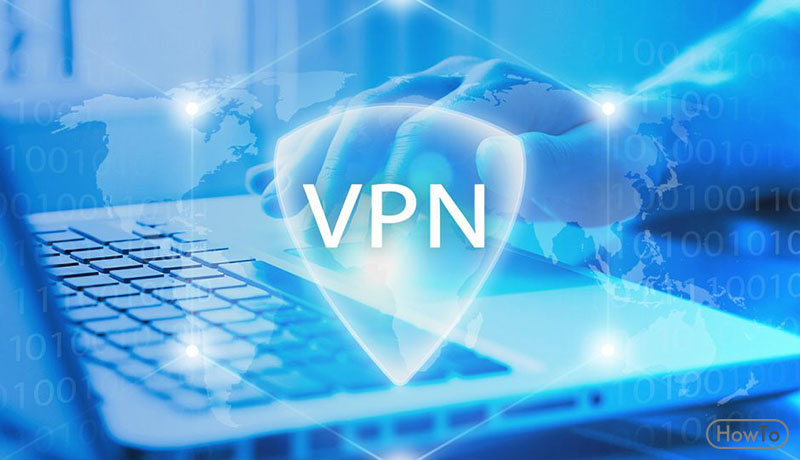 VPN is an abbreviation for Virtual Private Network. Once you enable this network on your mobile phone, laptop, or any other smart digital device, it secures you from public exposure of your IP address and location. In other words, a VPN gives you anonymity and privacy while you are working online as it allows you to create a private network from a public connection. Therefore, this enables your online activities to be untraceable. This is particularly useful when you are browsing on an unsecured Wi-Fi network. If you have disabled your VPN, then you are exposing your private information and browsing history. In addition, the VPN helps protect your online bank information, credit card details, and other personal emails.
Finally, a VPN helps protect your location, IP address, browsing history, and any other web-related activity.
VPN is the abbreviation for Virtual Private Network.
Protects personal identity and information on a smart digital device.
It creates a private network from a public network connection.
VPN helps protect the location and IP address and browsing history of the user.
How does VPN Work?
When you connect through a Virtual Private Network, your data goes to a remote server that masks your IP address. Therefore, your location becomes protected. In other words, the VPN secures your privacy, protects you from cybercriminals, and censorship.
VPN routes your data through a remote server.
VPN helps protects your location identity.
A VPN helps you bypass censorship.
In addition, it secures you from cybercriminals.
What are the Disadvantages of a VPN?
A Virtual Private Network may be the solution to a user's online privacy fears and problems. In other words, it may secure you from someone else eavesdropping or snooping on your online activities. However, this comes with a number of disadvantages. Therefore, it is important to understand if using a Virtual Private Network is advisable or not in all circumstances.
For instance, this facility is illegal in some countries. In other words, there are nations that have banned the creation of a private network drawn from a public connection. In fact, some countries have imposed a huge fine or even jail term if people use a VPN.
Secondly, using a Virtual Private Network has inherent performance issues. Since the concept works by connecting the user to a private server, the process of actually accessing the website is long and slow. In other words, the browsing speed slows down. In addition, the connection speed too could be slower.
Thirdly, even as you shield your personal information from a public network, the private network you use could ask for sharing your personal data in exchange for the service provided. In other words, you expose yourself. Therefore, using it does not guarantee a hundred percent anonymity.
Finally, using a Virtual Private Network could end up burning a bigger hole in your pocket. Many private networks provide this service for a fee. In addition, you have to make some purchases like a router. Therefore, in the long run, your charges for using the internet will rise.
Disadvantages of a VPN – In a Short Note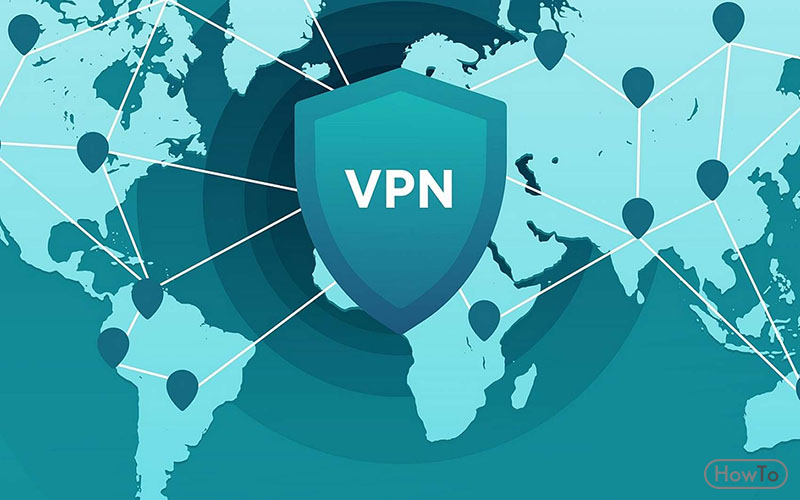 A Virtual Private Network has some disadvantages.
Many countries have banned the use of a VPN.
This requires a connection to a private network, which could take longer.
Therefore, it will slow down the speed of browsing.
Some VPN providers provide the service in exchange for sharing private information.
Finally, this requires additional costs. Therefore, in the long run, you end up paying more.
Should I Turn Off My VPN?
Common sense demands that you turn Off your Private Virtual Network once you have used it. In other words, do not leave it on all the time. The reason why you should do that is if you are using the VPN, your battery usage increases. Therefore, the battery of your phone or the laptop may drain out faster than usual and require frequent charging. In addition, if you are using your VPN for using all smart applications, then there is a likelihood of some of your apps getting locked if the particular app is unable to identify the VPN.
Turn Off your Virtual Private Network when not in use.
It drains the battery. Therefore, for optimal use switch it Off when not required.
Finally, if an application is not able to identify the VPN for some reason, the app could get locked.
How do I Disable VPN on Windows 10?
Disabling a Virtual Private Network on your Windows10 is fairly easy and simple. In other words, it may look and sound difficult, but disabling it could be a lot easier than you thought. All you need to do is follow some simple steps. Start by launching the settings on your Windows 10 and click on the network and internet button. Once this box opens, select the VPN category. This step will open up the option of either removing or disabling the VPN. You can choose either depending upon the requirement.
Start by opening the settings on your laptop or desktop.
This will give you access to the VPN options.
Select the VPN category and then either disable or disconnect it.
How to Turn Off VPN on Mac?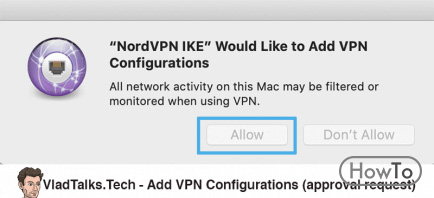 There are a couple of options to disable the Virtual Private Network on your Mac device. You can either disconnect or disable the VPN by opening the VPN app. In addition, you can go to the Network preferences setting and turn it Off. Finally, you can also turn it Off by going to the menu bar. But all these options merely switch Off the VPN. In case you wish to delete it from your Mac device you can do so by either going to the system or application preferences. Note that once you have deleted the VPN, if in case you wish to use it in the future, you will have to reinstall it.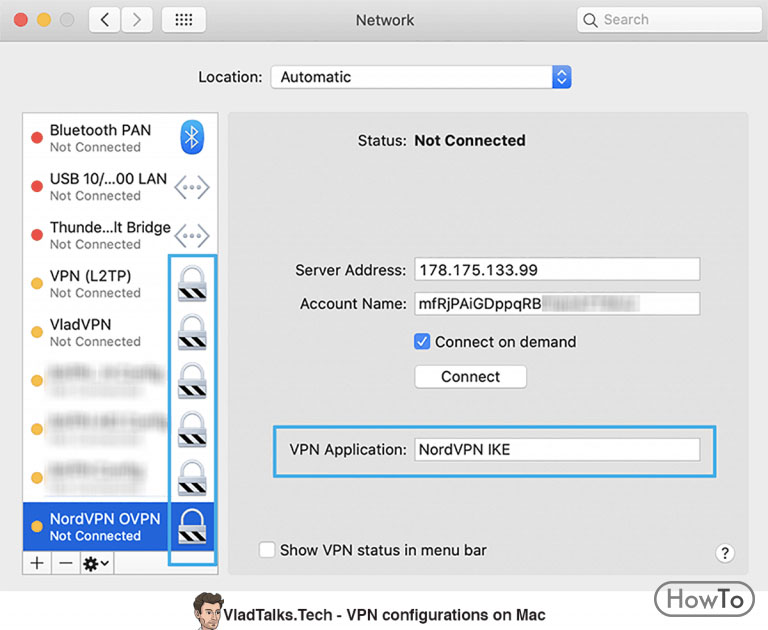 VPNs can be disabled or disconnected by going to the VPN app section in the Mac device.
In addition, network preference also gives this option. The menu bar also has the option to switch Off or disable your VPN.
Finally, if you want to permanently delete the VPN, you can do so by deleting the VPN from the system or network preferences on the device.
What Happens if I Turn Off VPN?
Once you turn Off your VPN connection or disable it your IP address becomes exposed. Therefore, your online privacy gets compromised. In addition, you may not be able to access sites and platforms that have been blocked by your government. In other words, by disabling the VPN you cannot bypass censorship. Finally, once your VPN has been switched Off, you are saving on money, your device's battery, as also increasing the possibility of a faster and better performance by your network. In other words, turning Off the VPN improves the performance of your smart device.
Turning Off the VPN allows you to save the battery life of your device.
It also saves money.
Finally, the performance of your device and website improves.
Finally, Some Tips on Turning Off VPN
It is always advisable to turn Off the Virtual Private Network, rather than deleting it.
Be judicious in its use.
Switch it Off when you are not using the internet or are using it when securing your privacy is not important.
Switch Off your VPN immediately after accessing content that has been blocked in your country. The longer the access to such websites, more are the chances of your security getting compromised.
Use a VPN only when required.
How do I disable VPN?
Android+
From your apps list, select Settings.
Select Connections.
Scroll down to More Connection Settings.
Select VPN.
Tap on the blue settings cog next to the VPN name.
Select Delete VPN profile.
What happens if you turn off your VPN?
Your data will no longer be encrypted if you turn it off, and the sites you visit will see your real IP location. But if you use your VPN for other purposes, like accessing geoblocked content, it's okay to give it a break from time to time.
How do I turn VPN off on my Mac?
Turn off a VPN in Mac OS X
Select the Apple menu icon in the top left of the desktop.
Select System Preferences and Network.
Select the VPN connection in the left pane of the Network window.
Select Disconnect.
How do I remove a VPN from my WIFI?
Go to Settings -> Network & Internet. Click the Change adapter options. Right-click your VPN connection. Select Delete.
How do I block all VPN on my router?
For the devices using VPN, there is no way to block them on the router unless you figure out what they are; or you can try to disable the VPN passthrough, then theoretically even though they connect to the VPN server, the data packets cannot pass through the router.
Can you turn a VPN on and off?
Most VPNs come with a software program or app from which you can manage the VPN. If you're using a Windows, Mac, Android, or iOS VPN, simply launch the VPN software and click, tap, or toggle the same button you used to enable it. The button might read Disconnect, Turn Off, or Stop, or it might just be a power icon.
Is VPN illegal?
You can use VPNs in the U.S. – Running a VPN in the U.S. is legal, but anything that's illegal without a VPN remains illegal when using one (eg torrenting copyrighted material) VPNs use can breach terms of service – It isn't illegal to access services such as Netflix over a VPN, though it does breach their terms of use.
What happens if I turn on VPN?
A VPN creates a secure connection between you and the internet. When you connect to the internet through a VPN, all your data traffic is sent through an encrypted virtual tunnel. You'll be more anonymous on the internet: your IP address and location won't be visible to just anyone anymore.
Does VPN drain battery?
Does VPN Drain the Battery on Your Phone? Yes, it does. Using a VPN on your Android or iOS device can consume anywhere between 5% and 15% more battery than without. Remember that any app running on your phone will impact battery consumption, especially apps that run continuously in the background.
Is it OK to leave VPN on all the time?
Leaving your VPN on increases privacy and security

Leaving your VPN switched on means your browsing is constantly encrypted and private. In all these scenarios, your VPN keeps you safe by making your presence hard to detect and your data encrypted, so it's crucial to let it run continuously.
Should you have a VPN on your phone?
Yes, and it only takes 10 minutes to set up. Sorry, but you probably shouldn't be using public Wi-Fi on your iPhone or Android device without a VPN. Yes, you need a VPN on your phone. VPNs are easier to use than you think, and most are less expensive than you might've heard.
What is the fastest VPN in the world?
Hotspot Shield is the World's Fastest VPN. To win this award, Hotspot Shield outperformed competitors in both local and international testing conducted by Ookla®. For more details on our testing methodology, see our article on the fastest VPNs.
Is using a VPN faster?
Can a VPN improve Internet speed? Under specific circumstances, VPNs can increase speeds for certain services. ISPs sometimes throttle, or artificially slow down, specific types of traffic; for example, several major ISPs have throttled streaming entertainment services like Netflix.
Are free VPN safe?
Let's get this out of the way right now: 38% of free Android VPNs contain malware, a CSIRO study found. And yes, many of those free VPNs were highly rated apps with millions of downloads. If you're a free user, your odds of catching a nasty bug are greater than 1 in 3.
Is there a safe free VPN?
The best free VPN services you can download today
ProtonVPN Free. Truly secure with unlimited data – the best free VPN.
Windscribe. Generous on data, and secure too.
Hotspot Shield Free VPN. Decent free VPN with generous data allowances.
TunnelBear Free VPN. Great identity protection for free.
Speedify. Super secure speed.