How to Make Aloe Vera Juice
Aloe Vera is alkaline in nature and is capable of reducing the content of acid in your body. At times, the human body might turn acidic because of the lifestyle or diet e follow. An acidic body might cause many health problems. When you have aloe vera, it will get rid of the acid in the body and will create an alkaline environment. The best part about this plant is that you can add it to your fruit juices or smoothies. Here are some of the great ways to make aloe vera juice.
Clear Homemade Aloe Vera Juice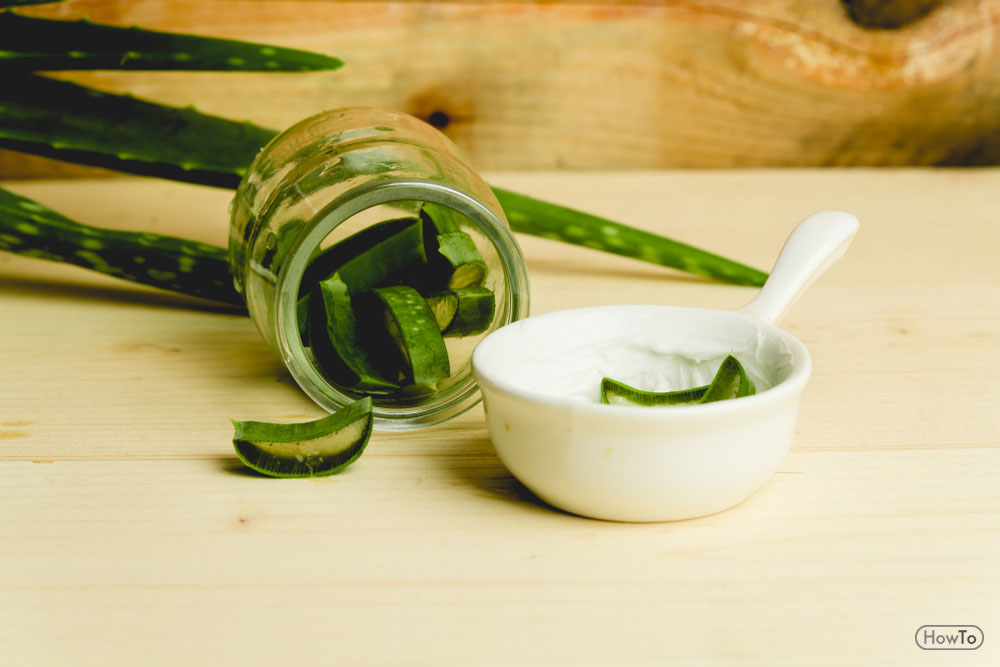 For extracting get one aloe vera leaf. Now, make the juice.
2 tablespoons of aloe vera gel
Sweetener of your preference
1 cup of water
Lemon as per requirement (optional)
Directions to Make
Wash the leaf of aloe vera and then pat it dry using a cloth.
Take a sharp scissor to slit one edge of the leaf and open its outer layer. Do not forget to take out the thorns.
Use a spoon of scooping off the jelly layer. Also, get rid of the greenish and yellowish like gel, if there is any.
Take a jar and store the gel in it. This can be refrigerated for later use.
Add two tablespoons of the gel to the water in a blender.
Serve this in a glass and enjoy.
Your glass of aloe vera juice is ready. In case you do not like the taste of pure aloe vera juice, mix it with other fruit juices.
Aloe Vera and Orange Juice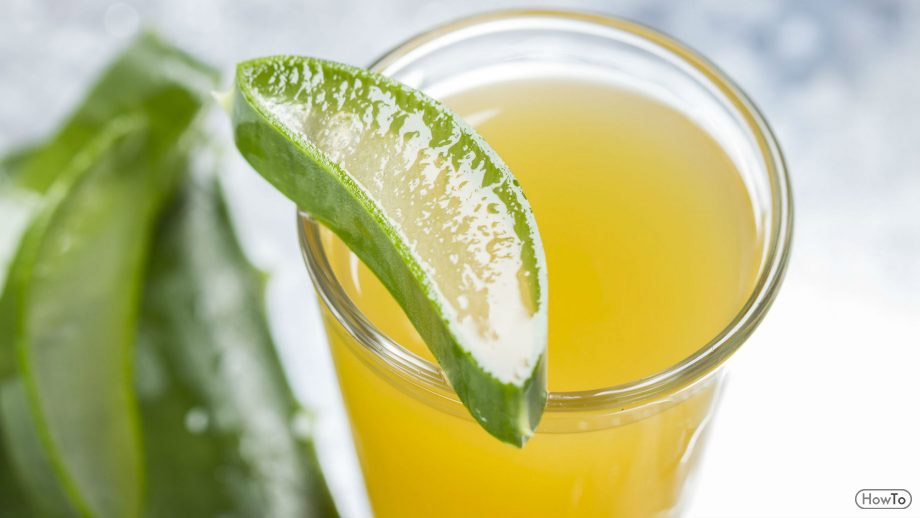 Who doesn't love oranges! To make the tasty aloe vera and orange juice,
1 cup of water
1 cup of orange juice
1 large aloe leaf
1 tablespoon of vinegar (optional)
Directions to Make
Follow the steps mentioned above for taking out the gel of the plant and storing them. In case you have it already, use it for the recipe.
Take blender jar and add two tablespoons of this gel.
Now, add a cup of orange juice to the aloe vera gel.
Blend it on low for a minute till you see the gel dissolving.
Pour it in a glass and have it before empty stomach every morning.
In case, you do not like orange juice, you can add your choice of citrus fruit for preparing the juice mix.
Aloe Vera and Honey Juice
Honey is a great ingredient that people swear by. However, this juice cannot be consumed by children below 10 years of age. For making this juice,
1 cup of aloe vera gel
1 cup of honey
Directions to Make
Again, follow the steps mentioned above to take out the aloe vera gel or if you have some already, use it.
Take a blending jar and add the aloe gel and honey. Blend it on low setting for 2-3 minutes.
Mix them well and pour the juice in a jar.
Place it in a cool and dry place.
Have a spoon of this juice 2-3 times in a day. It is better to have these 2 hours before you eat something. Repeat it for 10 days. Stop for 10 days and then start again.
If you have aloe vera juice twice in a day, you will be able to reap significant health benefits. Do not take more than 4 tablespoons in a day. This is going to be enough for one day. Also, if you are storing aloe vera gel, it has to be refrigerated. When you remove the gel and blend it, do it as soon as you can. This is because the gel the gel can oxidize really fast.
17 views