Do you want to start a nonprofit organization? If yes, you are in the right place because, in today's article, we are going to guide you step-by-step to start a nonprofit organization. When you work in a nonprofit organization, you may feel rewarding. However, if you want to start your own organization, it might not be easy.
When it comes to a nonprofit organization, establishing it requires careful planning with multiple steps and then carrying out each step adequately. Simply put, you need resources, a team of professionals with many years of experience in this field, and the right tools.
Starting a nonprofit organization requires effort and time. It becomes more daunting when you are not fully prepared. This is why when you follow each step given in this article, you will be able to establish a successful nonprofit organization. So, without further ado, let's jump into the topic. Read on!
Step 1: Define Mission and Vision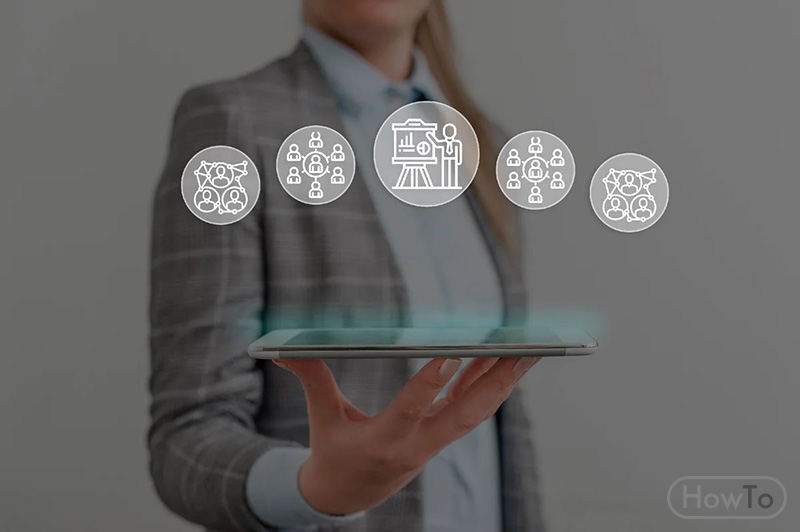 Why do you want to establish a nonprofit organization? What are the most influential factors that trigger you to build such an institution? What are your targeted groups of people whom you want to help? Are you willing to help the community?
These are the most important questions, which you need to answer when it comes to defining the mission and vision of your nonprofit organization. It is vital for you to comprehend your objectives and initially it seems easy. However, the most difficult part is to communicate it between your teams.
To create your mission and vision statement, there are a few things you need to consider. First, the vision and mission statement must be clearly defined. They must highlight your company's objectives.
Likewise, while creating these statements, make sure you focus on organizational work and emphasize development and growth. Although this is optional you can also mention the funding sources and donors.
Step 2: Establish Teams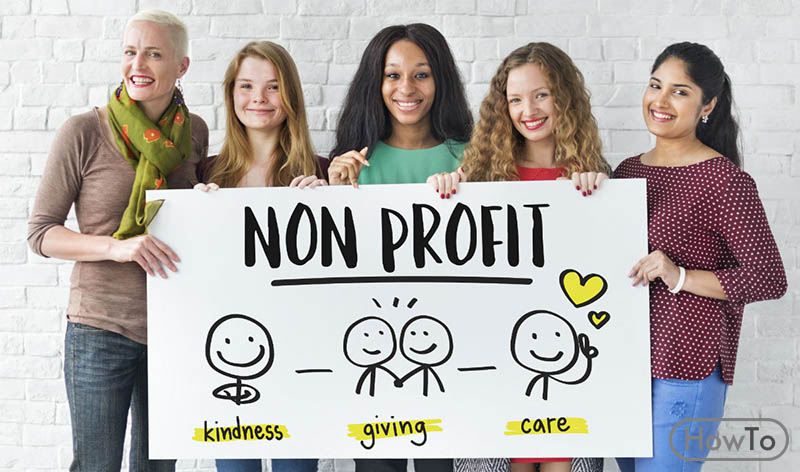 The next step is to establish a team, which is interconnected with each other and communicate effectively to carry out organizational operations and deal with any issues might come up from time to time.
Your nonprofit team or teams must include passionate, committed, and experienced people who know how to keep things up and running with minimum risks. The purpose of including experienced professionals is to bring sustainability in the organizational operations.
Make sure you focus on the board directions, executive directors, managers, team leaders, and any volunteers who are willing to help to start your nonprofit organization. A successful nonprofit organization has a network of teams that carry a common interest or goal.
After your nonprofit has gained its footing, the next step is to take on staff members and allows you executive directors to create a sophisticated leadership structure. It is important to establish a board of directors, which must have at least three members.
Since you have just started, you must avoid hiring too many individuals. However, you should narrow the list of voluntaries and choose those who deserve the roles. Creating successful teams is essential for your nonprofit. All teams must collaborate, follow the policies, and use easy-to-use systems.
Step 3: Use Online Tools for Fundraising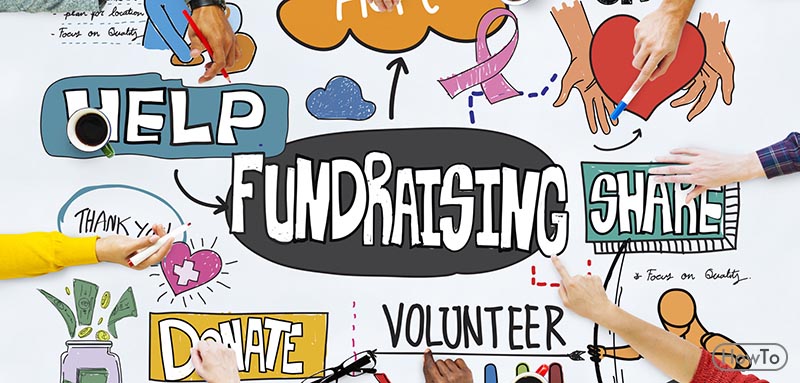 A nonprofit organization requires a significant amount of funds from the community to run its operations. You are the one in charge of all the operations. Irrespective of the vision and mission of your nonprofit institution, you need to focus on fundraising.
Today, fundraising has become much easier due to advancements in technology, which allows you to use various tools online. Fundraising requires considerable investments of both money and time.
The purpose is to generate a consistently stable revenue. There are various online donation platforms where you can generate funds for your nonprofit organization. Some of them are:
Salsa Engage
Salsa CRM
Funds2Orgs
Double the Donation
One Cause
Step 4: Complete All Legal Procedures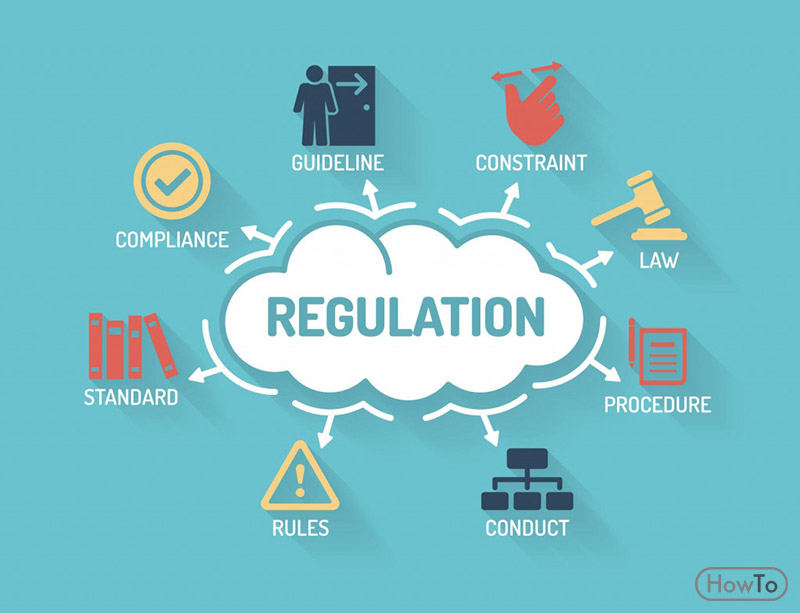 To keep your nonprofit organization up and running, you need to fulfill all legal requirements. First, it is important to inscribe your official charter draft or articles of incorporation, which will make your nonprofit organization a legal entity.
For many people who want to start a nonprofit organization, creating articles of incorporation is a daunting task. However, we believe this is just a myth. It may sound intimidating but following a few easy steps enable you to get the job done accurately.
You must do some research on nonprofit laws and regulations. Each state in the U.S has its laws for nonprofit organizations. So, make sure you don't research in general but specific towards your State where you want to run your organization.
Focus on the legal name, official location, and information of your board members and trustees. Your legal documents must include this essential information. Once the articles of incorporation are prepared, you need to ask each of your board members to sign them.
The next step is to submit these documents to the secretary of state office. In a few days, your nonprofit will be identified or declared as a legal organization.
Step 5: Establish Bylaws for your Nonprofit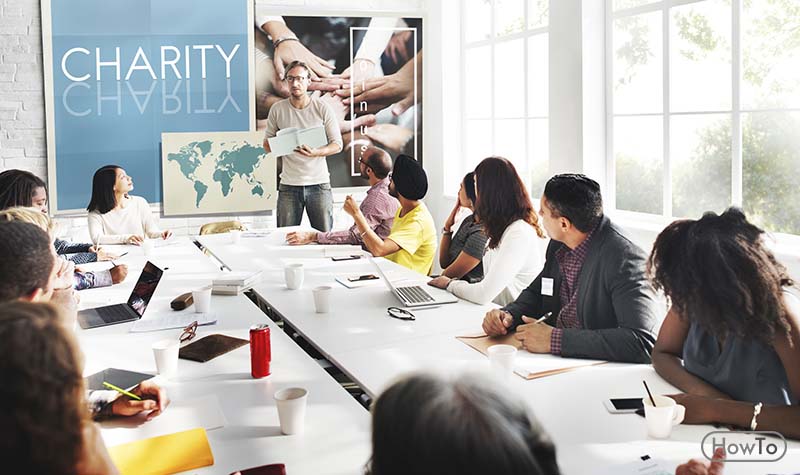 Your mission and vision statement created for your nonprofit will guide your team members to achieve organizational goals. You also need to establish bylaws for your nonprofit organization, which will guide you and your team to adequately carry out operations.
Bylaws are a document, which defines the internal culture of the organization as well as all-important operations that you will carry out in the next few years. Bylaws can be created by collaborating with your leadership team. The document must be clearly defined and include details on leadership and staff roles.
It must also have a formal mission statement, committee structures, and membership program. It is important to provide details on donation solicitation protocols for all team members.
Clearly define policies, rules, and regulations for conflict resolution within the organization. Financial reporting protocols and procedure amendment processes are also important components of the bylaws document.
Clearly defined roles and organized procedures are necessary regarding the success of your organization. Once you have defined bylaws for your nonprofit organization, you will be able to run your organizational operations adequately that go in line with your initially defined goals.
The bylaws make sure that your board of directors, trustees, and other founding members are responsible for the overall health and wellbeing of your organization. In case of any mishaps or unfortunate circumstances, each member will play its role to overcome the issues.
Step 6: Secure Funding for your nonprofit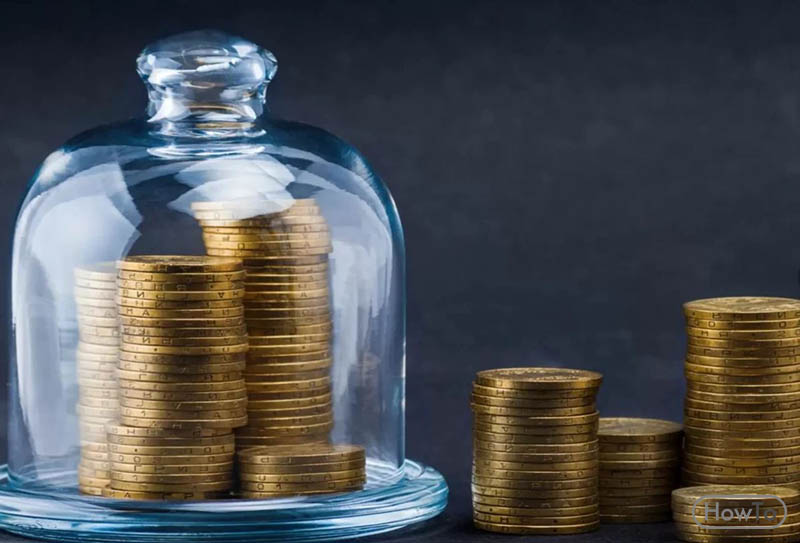 In this step, you will make strategies to secure some funding for your nonprofit organization. One of the key components of your strategy is grant writing, which for many nonprofit organizations is challenging – and thus leads to their failure.
Therefore, you need to focus on this particular matter more. It is important to find and apply for startup grants, which will help you launch your nonprofit organization. While working on strategies, the first step is to thoroughly research on types of nonprofit grants and look for different sources.
You can secure funds from private the federal and state governments, private foundations, and corporations. You can also organize fundraising events to generate funds. This step is extremely important and in fact, we should say it is mandatory because, without initial startup funding, you won't be able to engage with donors who are going to support your organization in the future.
For this, experts recommend to carefully plan your grant strategy. Your team must be familiarized with the grant writing process. If you think your team members have no experience in grant writing, you can do some research and collect important information, compile the information to make it a valuable resource for your team members to learn it.
The strategy for generating startup funds must emphasize on your organizational goals, identification of grant opportunities, creating a grant writing team, and establishing a sophisticated proposal that presents a strong case for the grant support. Review the strategy several times so that it is error-free. This will increase your chances of getting a startup grant.
Step 7: Identify Local Partners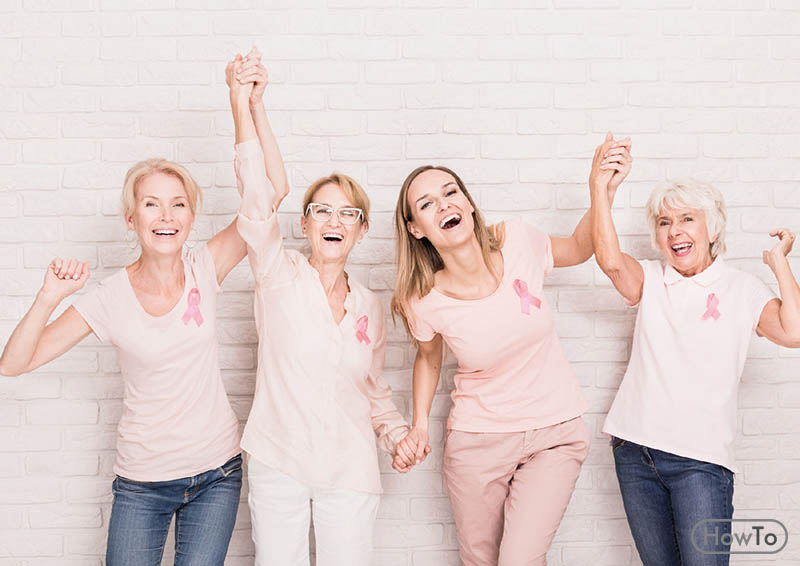 Before launching your nonprofit organization, you need to find a few local community partners who would offer support to your nonprofit. It is beneficial for your organization to cultivate a local network of partners – especially at this point in the organization's startup process.
Not only will you be able to build some momentum but this is also essential for starting your operations. The local community partners will become essential after you have started reaching out to donors. It is not easy to engage new stakeholders – however when you reach them out and explain the noble cause of your nonprofit, chances are that you can recruit more stakeholders.
In this regard, experts recommend to reach out to local agencies and municipal offices, schools, colleges, universities, local businesses, and other nonprofit organizations. Make sure you explain your nonprofit objectives to these partners and ask them to support your cause through corporate social responsibility.
Step 8: Engage With Local Community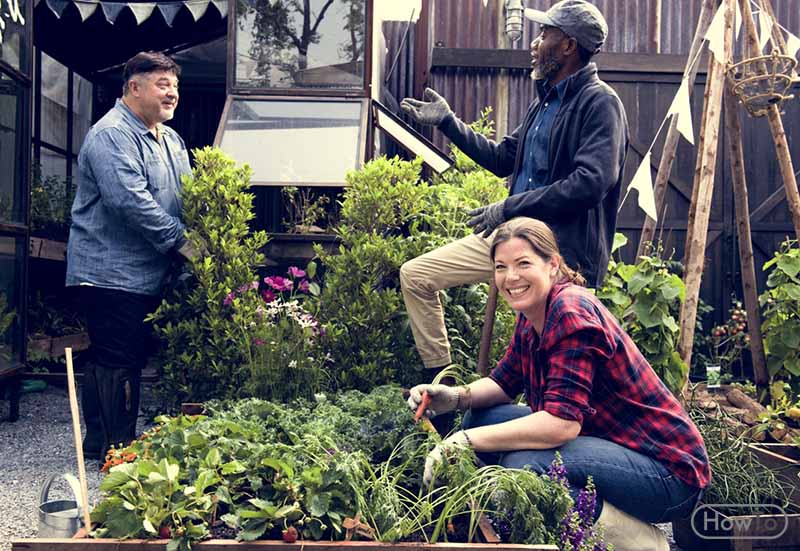 The best way to engage with your local community is through social networking sites. If you have an IT team in place with social media and digital marketing experts, you can reach more and more people.
You can use Twitter, Facebook, Instagram, and other social media channels to covey your mission and let people know about your organization, upcoming fundraising events, etc. You can also set up an online donation page on your website and your social media accounts.
Moreover, an email campaign with regular newsletters is a great way to engage with your targeted community members. The basic purpose is to raise funds and for this, you have to motivate them and inspire them to participate in the noble cause for which you are working.
Make sure your digital marketing team creates powerful content with all necessary visual details such as photos and videos to showcase the objectives of your organization and enable the viewers or readers to understand how beneficial your organization can be for the local community.
Wrapping up, these are the steps, which you must follow to start a nonprofit organization. Besides, you need to be committed, dedicated, and make substantial efforts to overcome difficulties and challenges. This way, your nonprofit organization will thrive by leaps and bounds. Good Luck!
How much money do you need to start a nonprofit?
The filing fee for nonprofit articles of incorporation is $30. All of these forms contain instructions. You will also need to file a Statement of Information (Form SI-100 or Form SI-CID) within 90 days of filing the Articles of Incorporation.
How do you start a non profit with no money?
How to start a nonprofit organization: five steps for success
Create your core values.
Research costs and create a budget.
Start fundraising for startup costs.
Incorporate your new nonprofit.
File for a tax-exempt status.
Can one person start a nonprofit?
No one person or group of people can own a nonprofit organization. Ownership is the major difference between a for-profit business and a nonprofit organization. For-profit businesses can be privately owned and can distribute earnings to employees or shareholders.
Can the founder of a non profit receive a salary?
A non–profit founder may pay themselves a fair salary for the work they do running the organization. Likewise, they can compensate full-time and part-time employees for the work they do. Non–profit founders earn money for running the organizations they founded.
How does a CEO of a nonprofit get paid?
We found that nonprofit CEOs are paid a base salary, and many CEOs also receive additional pay associated with larger organizational size. These regulations determine the reasonableness of executive compensation based on benchmarking against comparable organizations.
Can you get rich starting a nonprofit?
By its very name, a nonprofit company would seem an unlikely source of personal income. You might be surprised to learn you can, in fact, earn decent money by starting and running a nonprofit, all while making a contribution and having a positive impact in the world.
What is the wealthiest non profit organization?
Wealthiest foundations by endowment value
| Rank | Organisation / country / by individual | Founded / donations |
| --- | --- | --- |
| 1 | Novo Nordisk Foundation | 1989 |
| 2 | Bill & Melinda Gates Foundation | 1994 |
| 3 | Stichting INGKA Foundation | 1982 |
| 4 | Wellcome Trust | 1936 |
What's the difference between a nonprofit and a foundation?
Foundations are organizations that did not qualify as public charities. They are very similar to nonprofits, except money for a foundation usually comes from a family or a corporate entity, whereas nonprofit money often comes from their revenues.
What are the 3 types of foundations?
There are three main foundation types; basement, crawlspace, and concrete slab. A fourth, but a less common option, is wood foundations.
Can you start a foundation with no money?
No Funds, No Problem: Starting a Nonprofit from Scratch. We all know that money doesn't grow on trees. If it did, starting a nonprofit would be as easy as planting a money tree. In a world where money doesn't come quite so easily, starting a nonprofit with no cash can be a challenge.
Is a Foundation a nonprofit?
Broadly speaking, a foundation is a nonprofit corporation or a charitable trust that makes grants to organizations, institutions, or individuals for charitable purposes such as science, education, culture, and religion. A private foundation's money comes from a family, an individual, or a corporation.
Can a foundation be for profit?
This type of private foundation is a not-for-profit organization primarily funded by one individual, married couple, family, or corporation. The private foundation's assets are called an endowment, which is invested to generate income for the foundation. The endowment is used to fund its operations and make grants.
Who controls a foundation?
They receive most of their financial support from and are normally controlled by their founders. They must make charitable distributions throughout their taxable year. They are tax-exempt organizations, but must pay a nominal excise tax of 1.39% on their net investment income.
How much does it cost to start a foundation?
There is no size requirement for the creation of a private foundation. However, because there are some costs involved in establishing and operating a private foundation, the traditional guideline has been that a minimum investment of $1-2 million is prudent.
How long does it take to set up a foundation?
Your new foundation can be up and running, ready to make grants, in as little as three business days. Cost: While cost is only one piece of the equation, it is an important one.
How does a foundation pay employees?
Charities do make money, and they use a portion of this money to pay the salaries and benefits of their workers. Some charities are staffed with volunteers, but most have at least one paid employee. Because of this, charities have 95 percent of their assets remaining to pay employees.