How to Make Aloe Vera Gel
Aloe Vera, part of the cacti family, is known to be a succulent plant whose leaf sap contains several beneficial properties. It is known for its soothing effects on the skin for which it is widely used for treating rashes and burns as well as for dry skin and other skin infections. It forms part of most natural ingredient based skin creams and other topical applications.
It is possible to make a fresh gel from the sap of the aloe vera leaves.
How to Source Aloe Vera Gel?
It is true that the gel comes in packages and can be obtained in departmental stores, medicine stores, and other places. However, it is also possible to gain the benefits of fresh aloe vera gel by directly obtaining it from the sap of the leaves of the plant.
Things Required to Harvest Gel from Aloe Vera Plant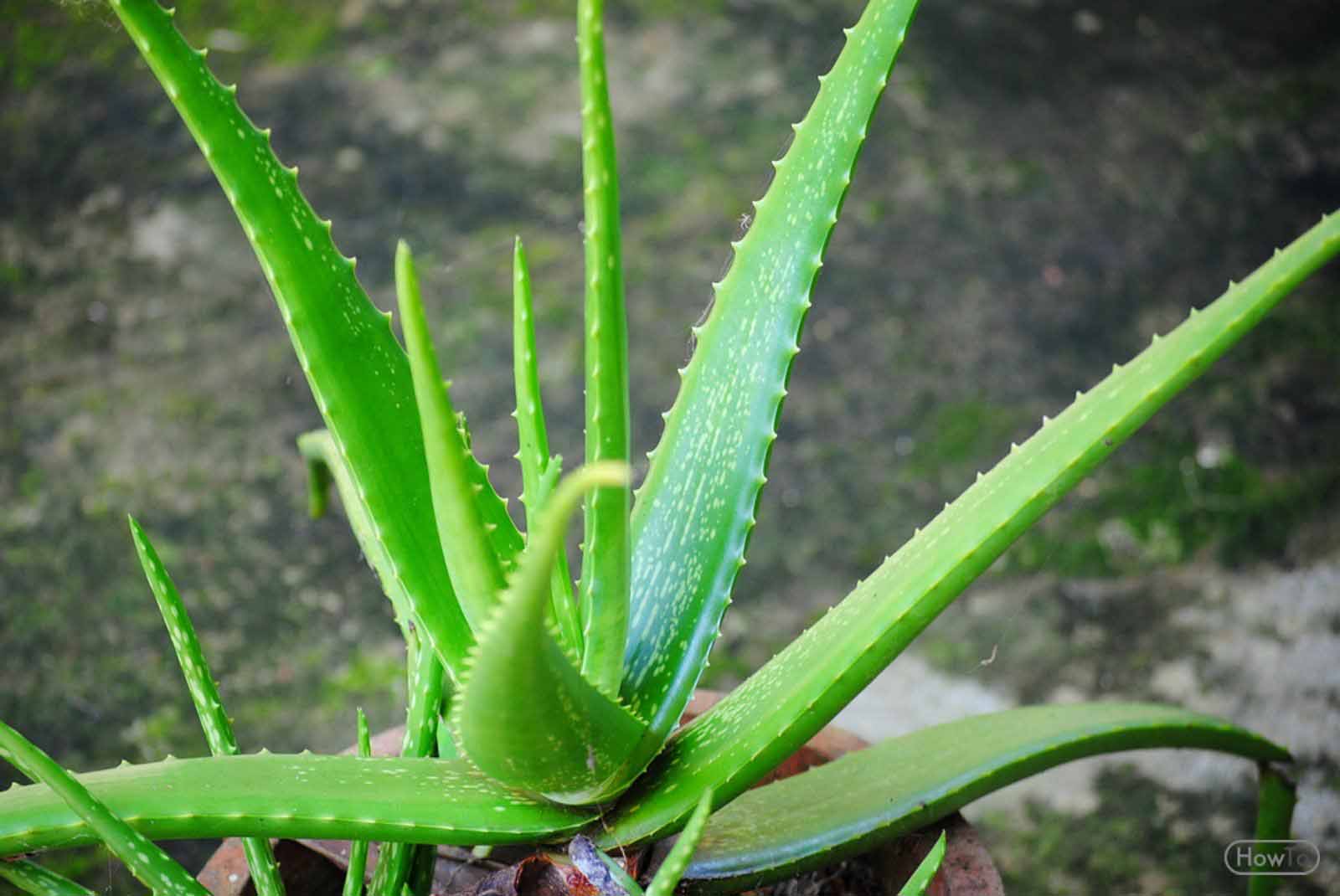 Once you have decided to harvest the gel from the leaves of the plant you need to have some things ready at hand.
A fresh aloe vera leaf
A knife to cut the leaf
An airtight, clean container to store the gel
A few drops of an essential oil
A clean bowl
A blender
A spoon
The leaves of the plant are long, have serrated edges and are slightly curved. The plant is sold in most plant stores or can be found in most gardens.
Preparing the Leaf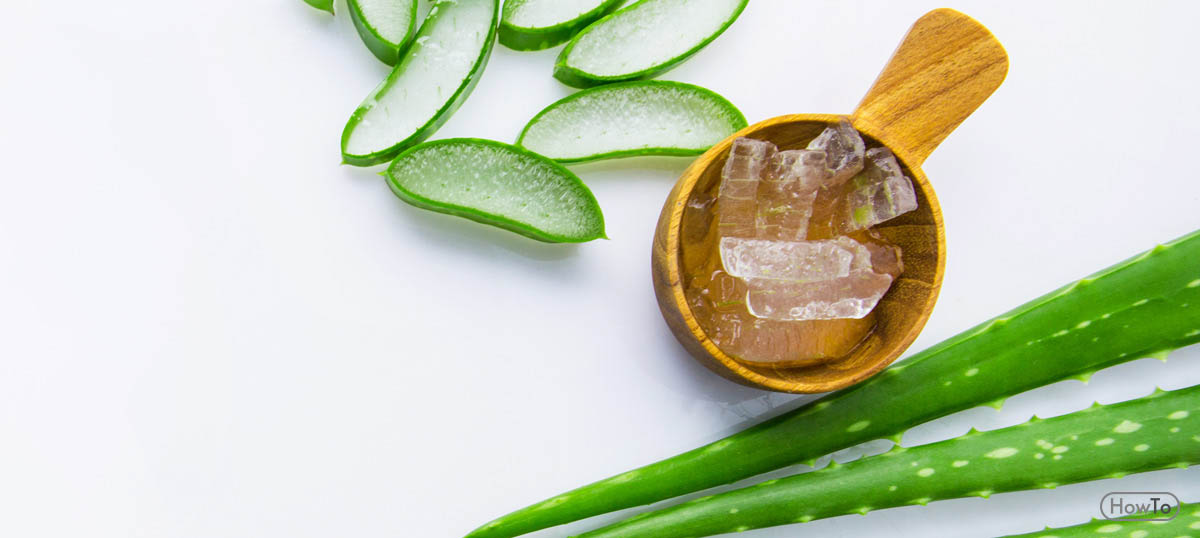 Take a long leaf of the plant and cut into eight sections. Take the knife and remove the ragged edges. This will make it easier to get the gel out of the aloe vera leaf.
Cutting the Leaf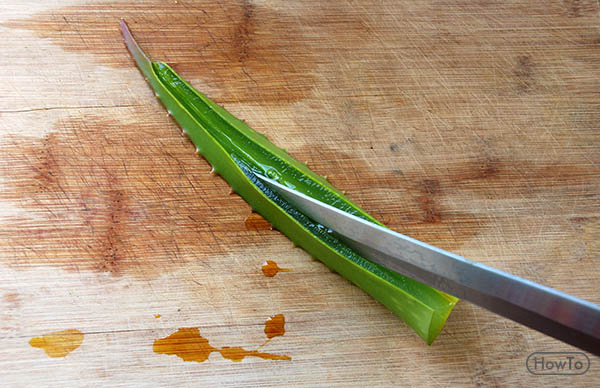 Long and lengthwise incisions need to be made in the middle part of the leaf. This will help peel off the skin of the leaf. Place knife under rind and had positioned it so, slide the knife along the entire length of the leaf; this will help to pull off the skin. Stay close to leaf skin and it would help get out much of the gel. The same process needs to be repeated for the other skins half of the leaf.
Removing the Leaf Sap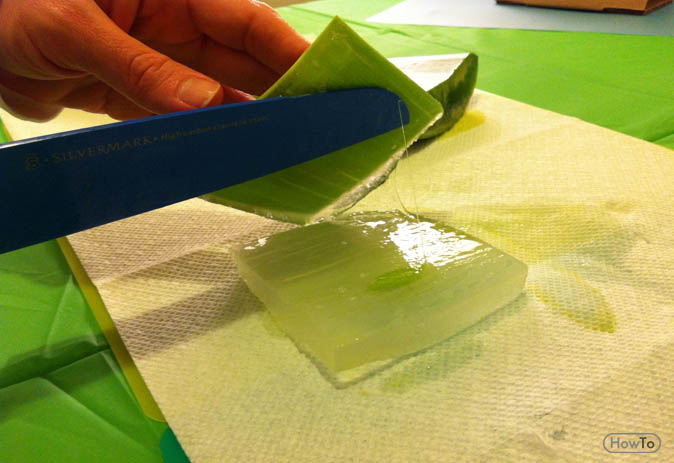 Once the skin has been slit and opened, the leaf sap or pulp can be extracted. With the spoon take out scoops of the pulp and add them to the bowl. Collect as much of the pulp as possible in this manner. There is a yellowish part that needs to be avoided as it includes toxins. All of the pulp should now be in the bowl.
Add Drops of Essential Oil to the Pulp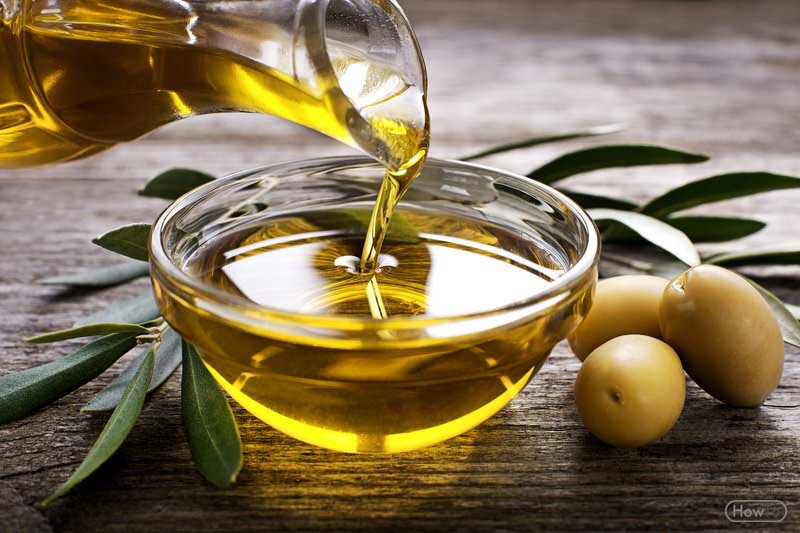 To preserve as well as enhance the healing properties of aloe vera, add in few drops of any essential oil or vitamin C powder, grapefruit seed extract or vitamin E. These can help to preserve the gel for longer as well.
Blend the Sap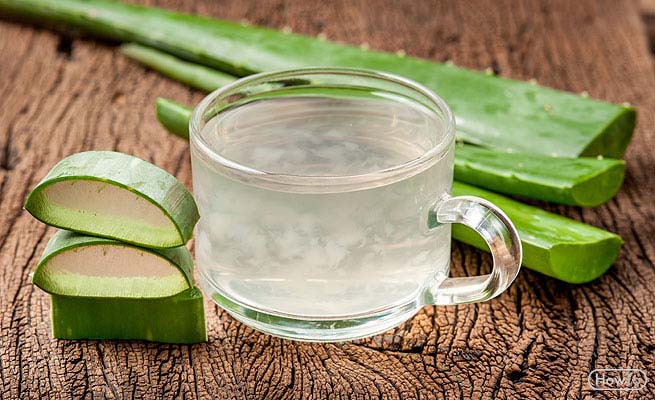 Put the pulp mixture in a blender and run it at high speed, for about thirty seconds. This will help to get a smooth paste or gel.
Preserve in an Airtight Container
Pour the gel into an airtight container and keep under refrigerated conditions. Homemade aloe vera gel will remain fresh for about a week.
Different Uses
When the gel is fresh it is best to put it to different uses. If you are suffering from rashes, burns or any other skin condition, making this gel at home and applying it daily would be beneficial.
Relief from Sunburns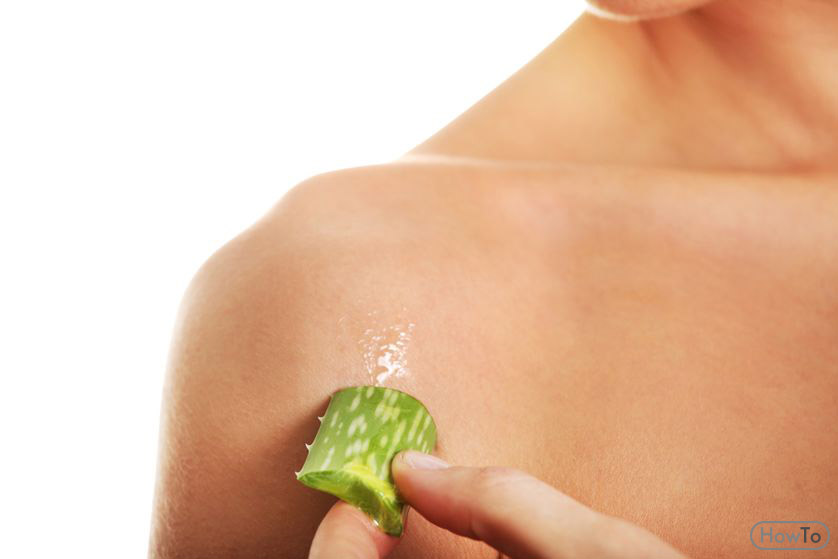 This is a natural remedy that can help to bring relief to sunburns. You can also add it to sunscreens and benefit from its healing and antioxidant properties.
Hand Sanitizers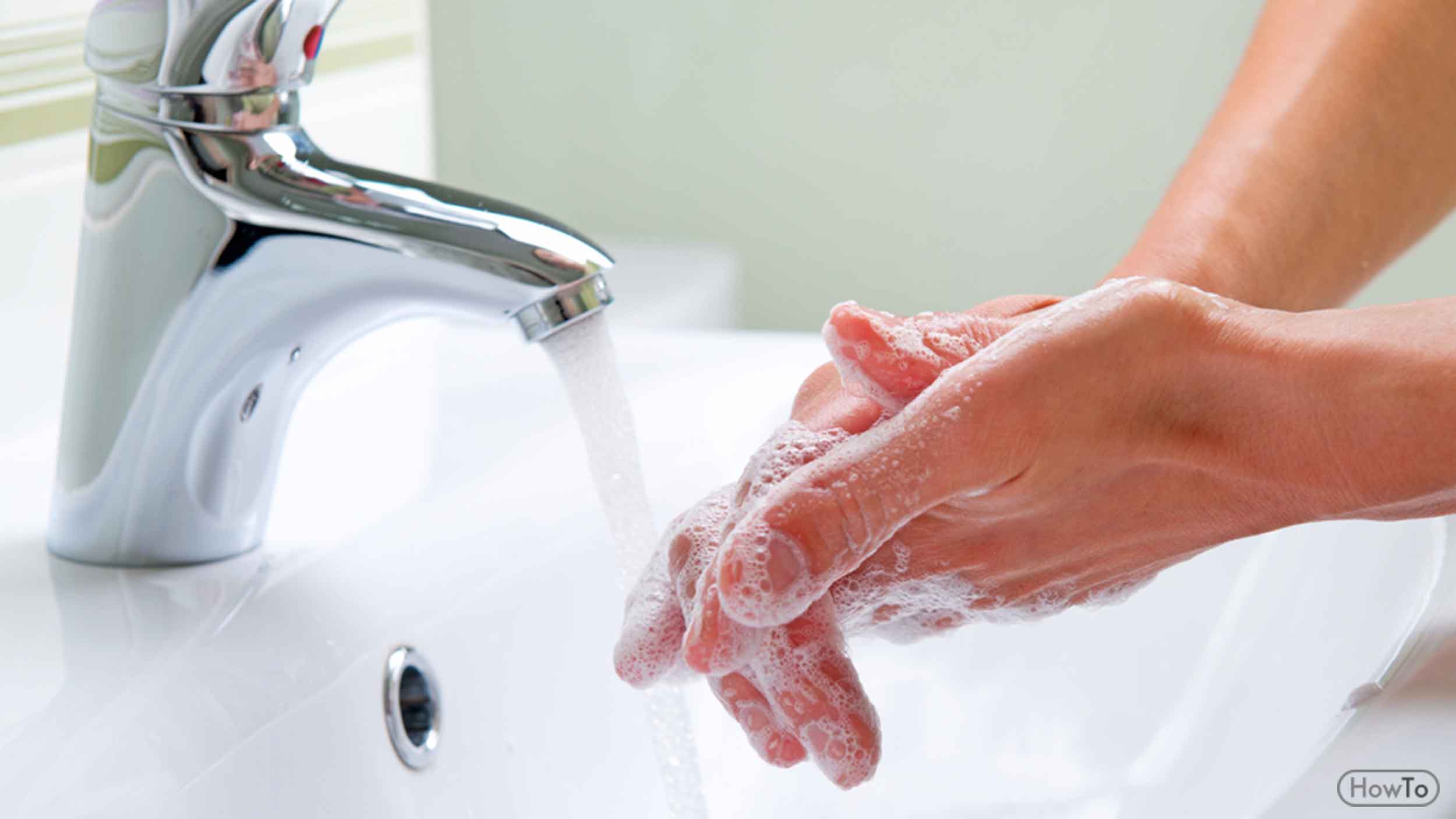 You can create your own natural hand sanitizer with aloe vera gel.
Relief Spray for Postpartum Symptoms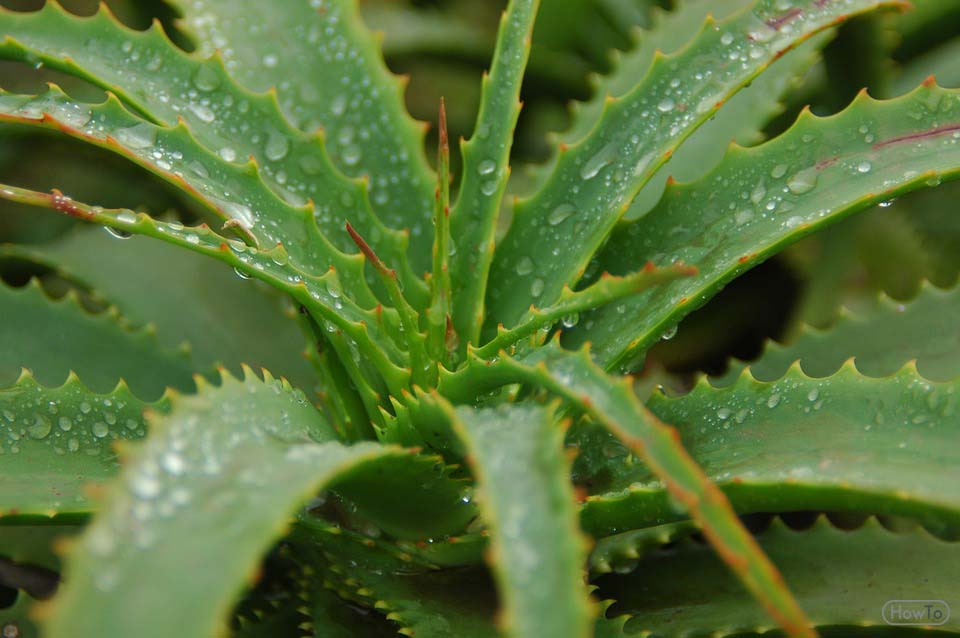 Those who are healing from such a condition can use aloe vera gel daily on their stretch marks.
Anti-Itch Relief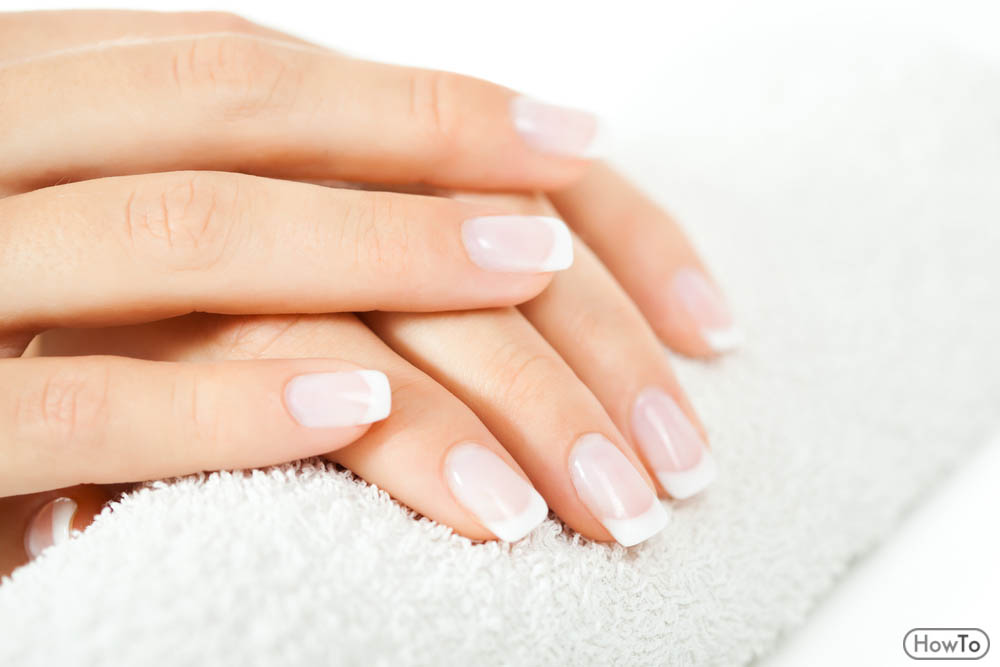 If you have irritated and dry skin conditions, use this gel to apply on affected area and get relief.
In Beauty Treatments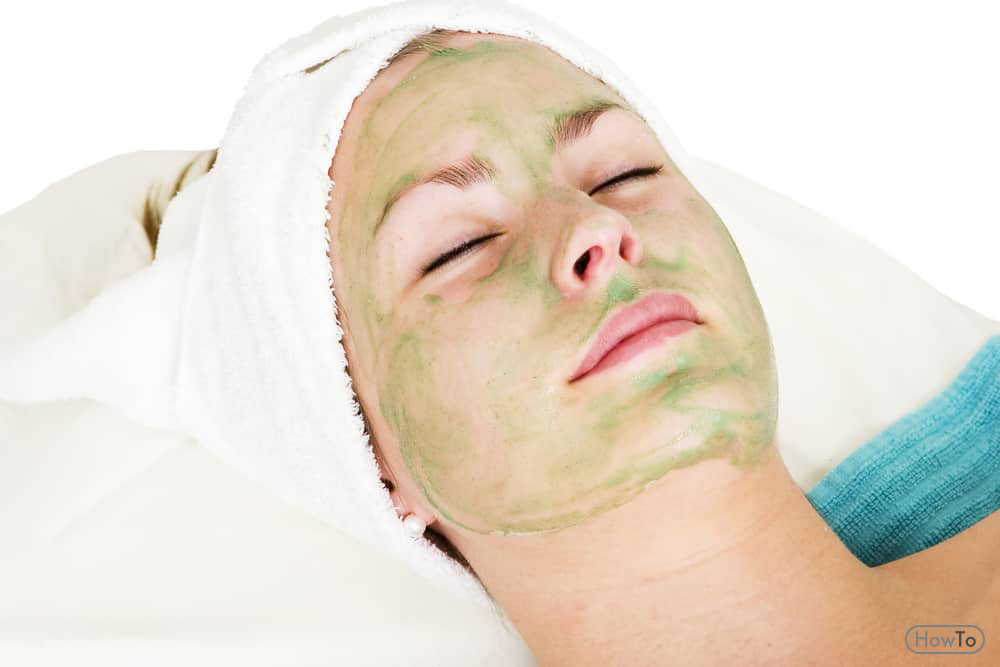 Whether you make your own home beauty bars, scrubs, lotions, adding this gel would be an essential and beneficial element to make such products good for your skin.
The above steps and uses will help you make aloe vera gel easily and use it in different ways for your own and your family's health and hygiene.
147 views